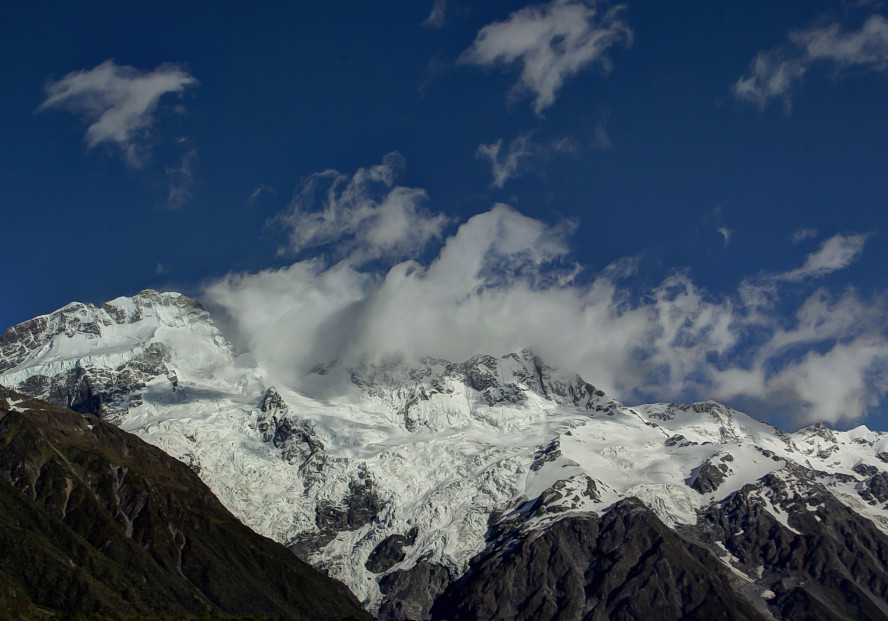 14 Mar

A Stunning View on the Majestic Mount Cook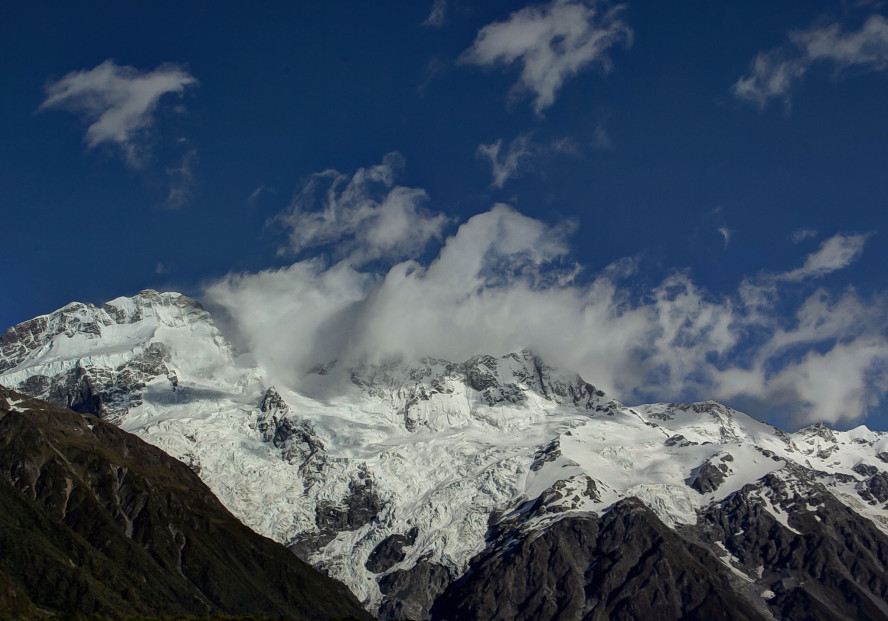 I hadn't planned to go twice to Mount Cook (Aoraki, in Maori) but after a heavy storm washed away a stretch of the road to Franz Joseph glacier, there was no other option than changing the itinerary.
[pullquote]Framed in a clear blue sky, Mount Cook was a mind blowing sight[/pullquote]
The only way to reach Queenstown from Abel Tasman was taking a very long detour, driving past the beautiful scenery of Arthur's Pass and following a way that is usually off the main itineraries. When we arrived at Mount Cook Village it was late, the sky was already black and we were completely exhausted. The silhouette of New Zealand's highest peak was barely visible and after a much-needed shower, I went directly to bed where I almost fainted.
After a good sleep, the next morning I was rewarded by a clear blue sky, framing the majestic Aoraki / Mount Cook. Quickly, I went back to my room to grab my camera. I knew I would be back but I was also ready to bet that I was unlikely to be that lucky, as Mount Cook is often covered by clouds and only partially visible. It took a long and exhausting journey, but the view was so stunning that it made me forget it all.
There was only time to admire the scenery, but not for a hike. It didn't matter. I knew I would be back.
_______
Note: Warm thanks to Tourism New Zealand, which kindly provided me with an Explore NZ Card entitling me to a number of free or discounted activities. More thanks to Stray Bus for the awesome comprehensive Stray Everywhere pass to travel across North and South Island on their hop-on-hop-off buses.  Although blessed with all these free things, the merit goes all the awe-inspiring scenery.
More reading: Wild and Remote Northland: Pure New Zealand Beauty