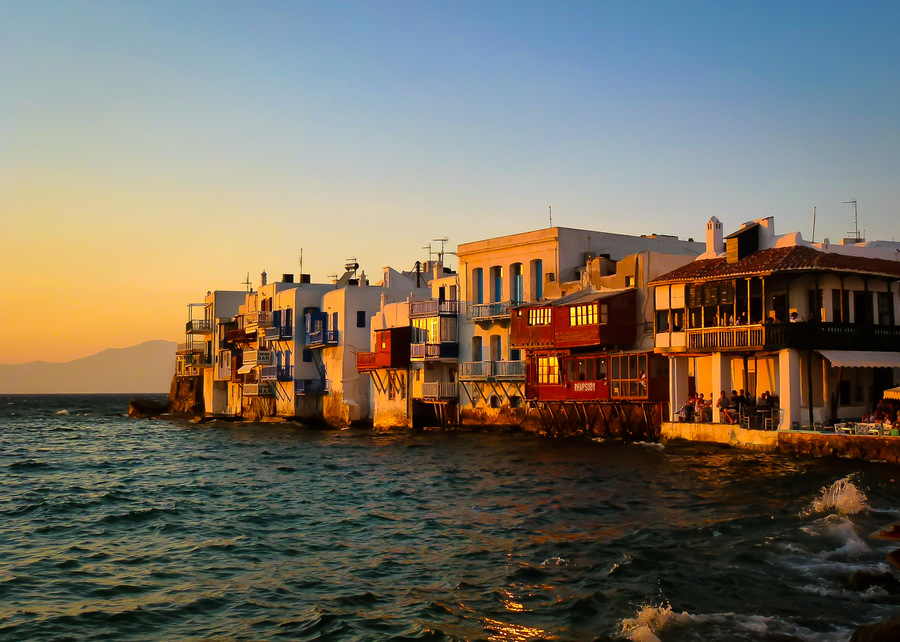 08 Feb

Mykonos, Picturesque Little Venice at Dusk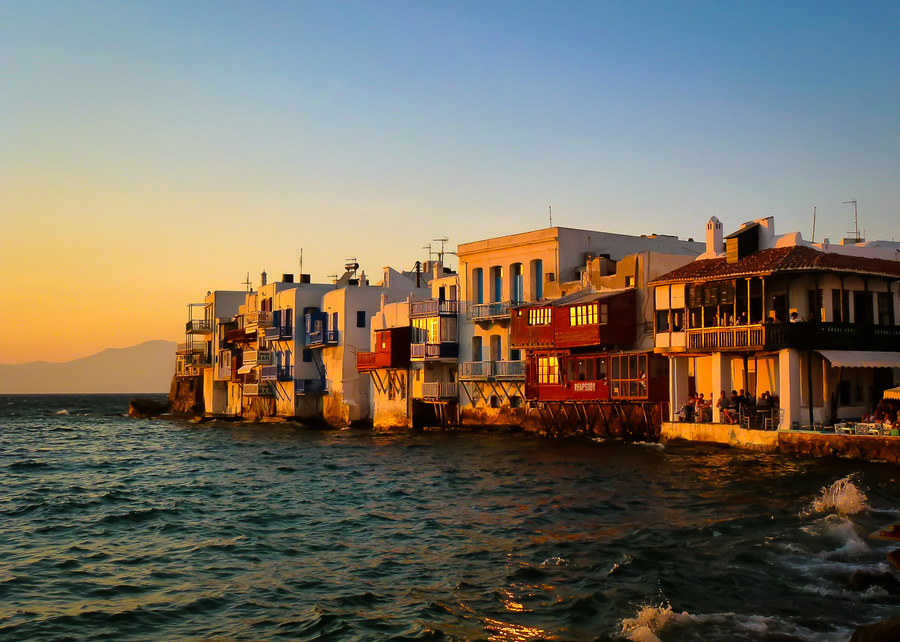 Touristy and fashionable, Mykonos is notwithstanding charming, especially at dusk while sipping a cocktail on one of the terraces overlooking the picturesque Little Venice on one side, and the iconic Mykonos windmills on the opposite hand.
[pullquote]The day they'll get rid of the 'Little Venice' name, replacing it with a Greek one, I'll love Mykonos even more[/pullquote]
At sunset, Little Venice white houses with their coloured wooden balconies and shutters are charming and even romantic. Still, the idea that a few lovely but simple houses built on the water are compared to Venice, although in a smaller scale, makes me smile.
The most famous island of the Greek Cyclades, together with Santorini, is enchanting, especially off peak season. The day the island will get rid of the 'Little Venice' name and replace it with a greek one – whatever it is – I'll love the island even more. There's no need to compete with a city which is just unique in the world. I love Greece because of its authenticity. I'm not looking – nor am I interested – in a (poor) copy of Italy. I just like the essence of Greece, and the very special charm of Mykonos, just because it is so different from Venice.
More Reading: Folegandros, Far from the Crowds the Best of Greek Life