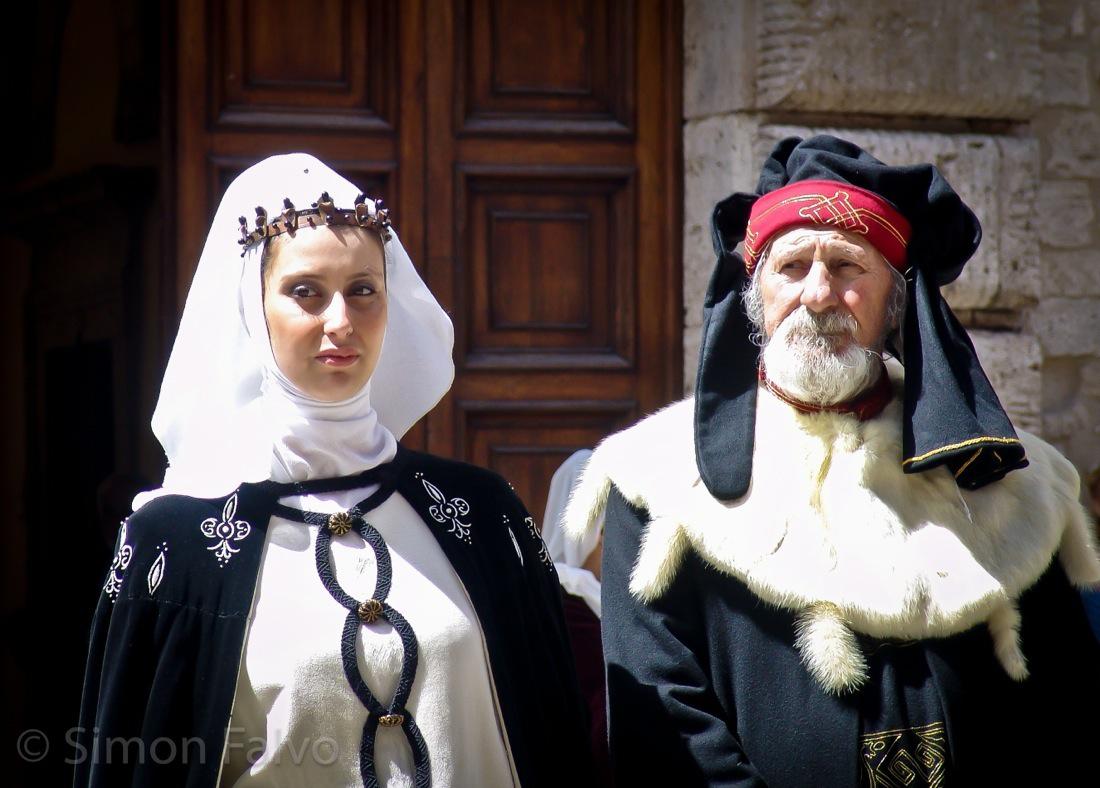 03 May

Narni and The Fascinating Corsa all'Anello

Italy is not only unique for beautiful  cities like Rome, Venice, Florence, the vast amount of awesome landmarks, the dramatic landscape of the Dolomites and the amazing food. It's also the land of hundreds small cities, often perched atop hills, where old medieval traditions are kept alive.

Like Narni, a gorgeous town in southern Umbria.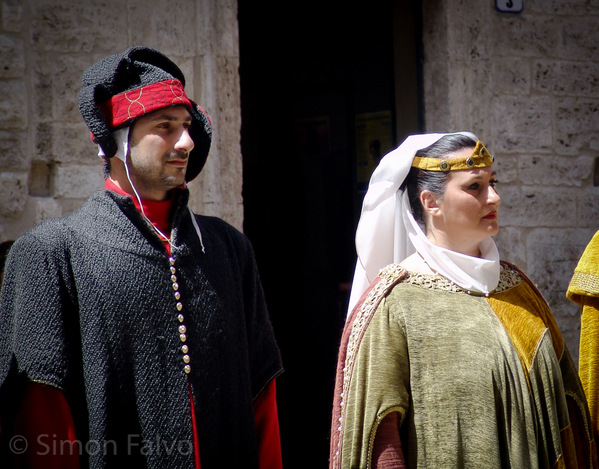 Every year, from the last week of April until the second Sunday of May, Narni holds the fascinating Corsa all'Anello, a festival evoking the celebrations to the patron saint of the city, Giovenale di Narni, passing on a tradition which dates back to 1371 A.D.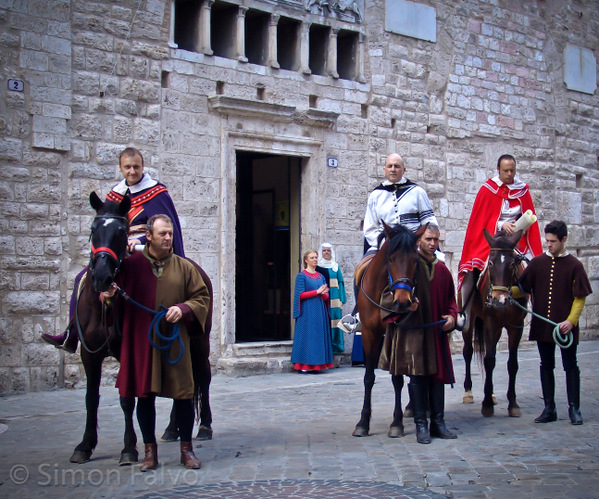 Only the knights of the city were allowed to take part to The Corsa all'Anello (meaning 'The Race for the Ring'), defying each other to win. The race consisted in catching a ring held in the air by two thin threads with their lance while galloping.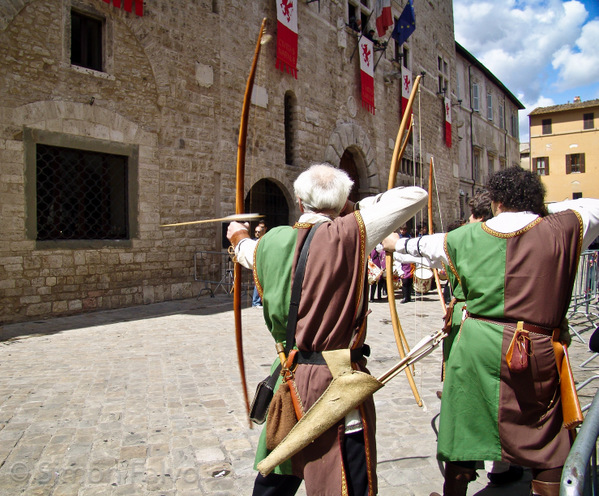 The day before the race, the city celebrates and transforms the streets and the squares in a living theatre representing times long gone.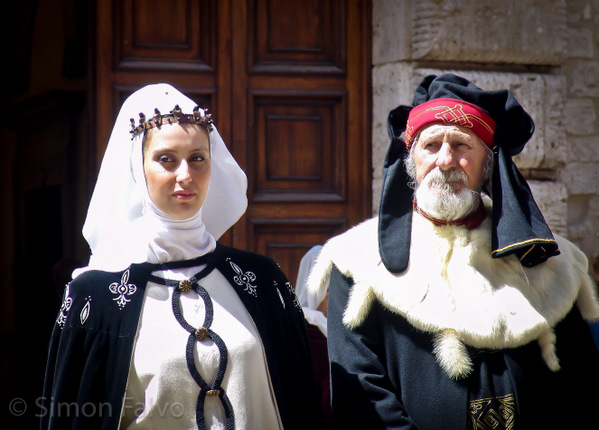 Hundreds of people in medieval costumes parade along the cobblestone streets, with musicians leading the group.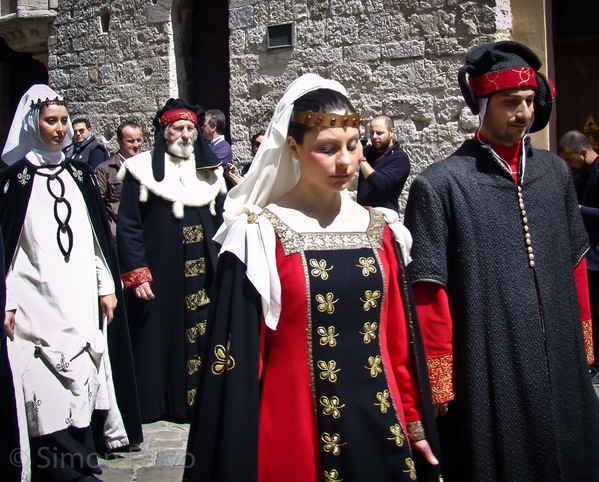 During the entire period of the festival, the old houses are decorated with the flags and the symbols of the three districts of the city defying each other during the festival. People in the streets are thrilled with anticipation.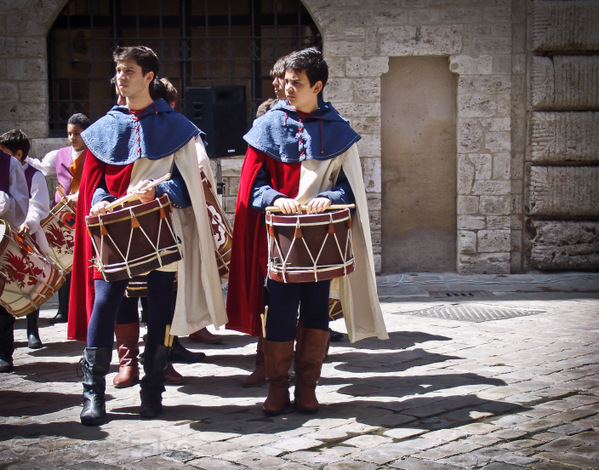 I was in Narni on the 25th of April, the day before the official opening of the festival, and since I was invited – with a large group of travel bloggers from all over the world who had gathered in Assisi for the TBU Conference – I had the privilege to have a sneak peek of this amazing event. Can you believe it? The city municipality and the local authority managing the festival (Ente Corsa all'anello) were so keen to let us know about the Corsa all'Anello that they organized a show so that we could have a taste of it.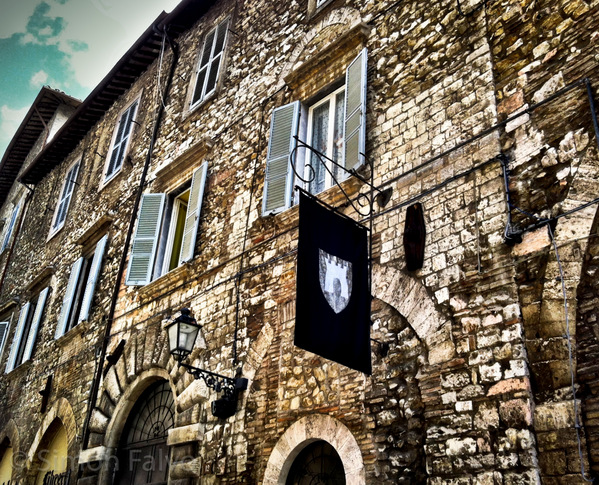 In the beautiful medieval scenario of Piazza dei Priori, we were welcomed by nobles, knights, archers, dancers, drummers from the three Districts, all in their awesome colored costumes. We ended our visit with a delicious lunch at the characteristic Osteria Santa Marta, where all the food is prepared by volunteers.
If you have plan a visit to Central Italy in Spring, don't miss to spend a few days in this lovely medieval city and to immerse yourself in its joyful atmosphere.
Note: Warm thanks to the Region of Umbria and Umbria on the Blog, as well as to all the people in Narni for offering such an unforgettable experience. The visit was part of a sponsored trip to discover the beauty of this overlooked region. However, as always, opinions and impressions are exclusively my own.
_______
Interested in more reading on Umbria? Have a look at Rear View Mirror "Medieval Towns in Umbria"