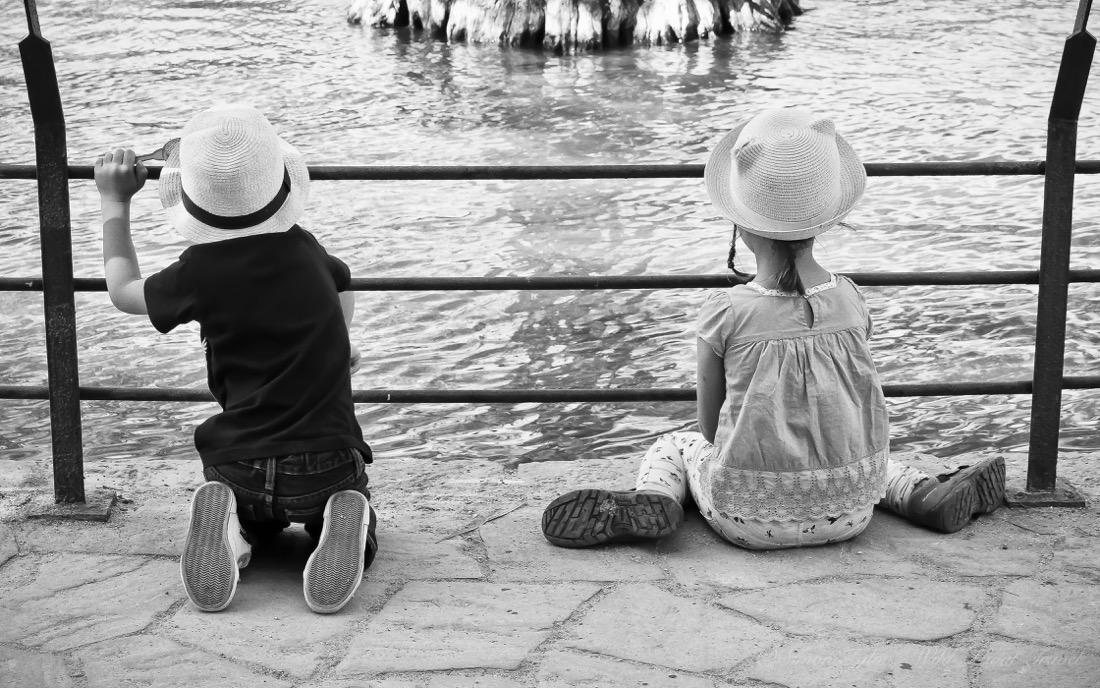 30 Apr

Playing at Parc de la Ciutadella: Wallpaper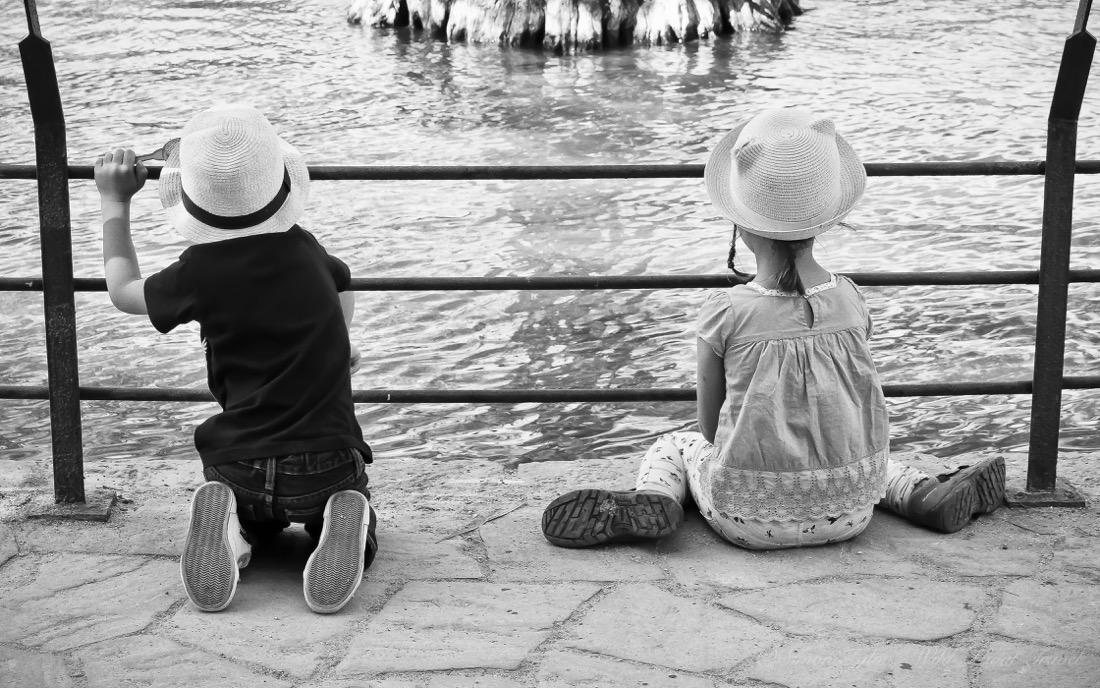 I tend to photograph landscapes, architecture and details more than people, so these two kids playing at Parc de la Ciutadella on a Sunday afternoon in Barcelona are an unusual (for me) subject for a wallpaper.
In fact, I like looking at photos of people (not when they're posing, though), especially portraits of elderly faces, their wrinkles hinting at a life made of joy and grief, hope, disillusion, and delusion. I'm just not good at shooting pictures of people because I feel shy and intimidated, although this is something I'm trying to change,
When I spotted these two lovely children sitting by the pond at the Ciutadella Park, I simply couldn't resist, and I felt encouraged by the fact that they were giving me the back. I felt like the story of the picture was in their hats and in the concentration on the boats and ducks roaming on the pond.
You can find more Wallpapers to download by clicking here: