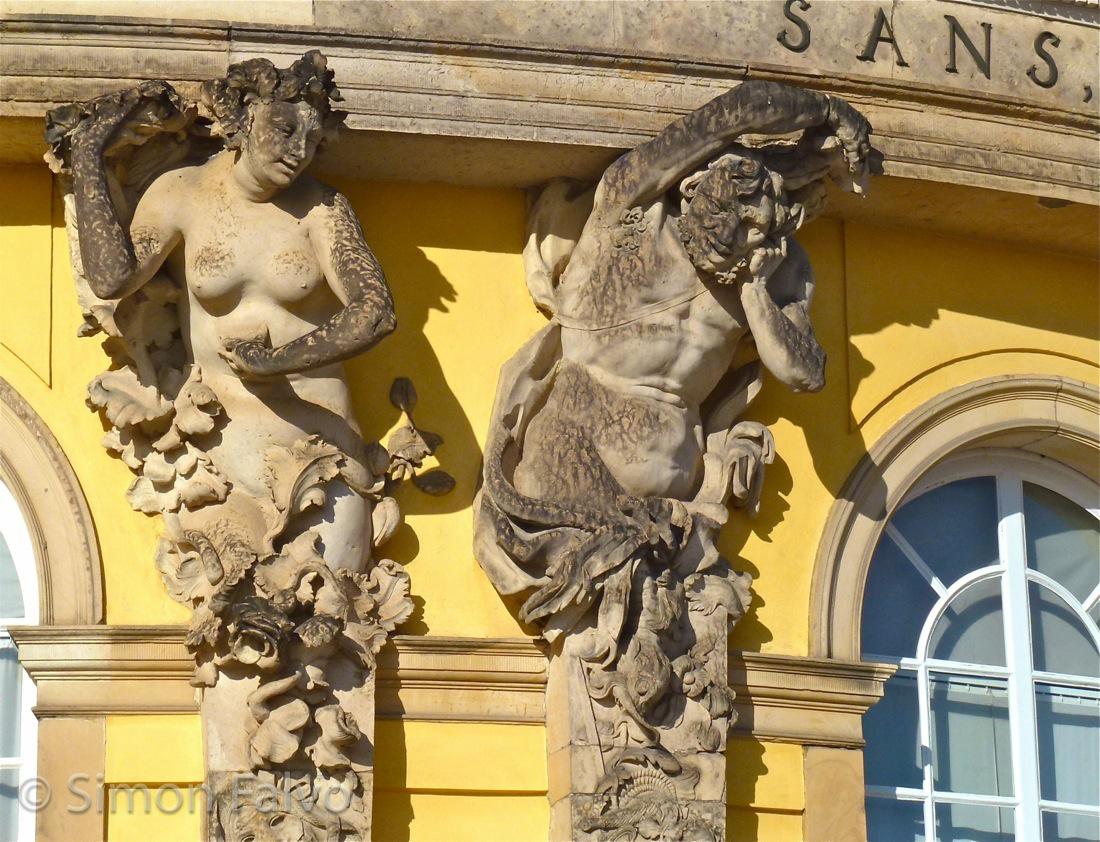 06 Jun

Potsdam, Architectural Details of Sanssouci Palace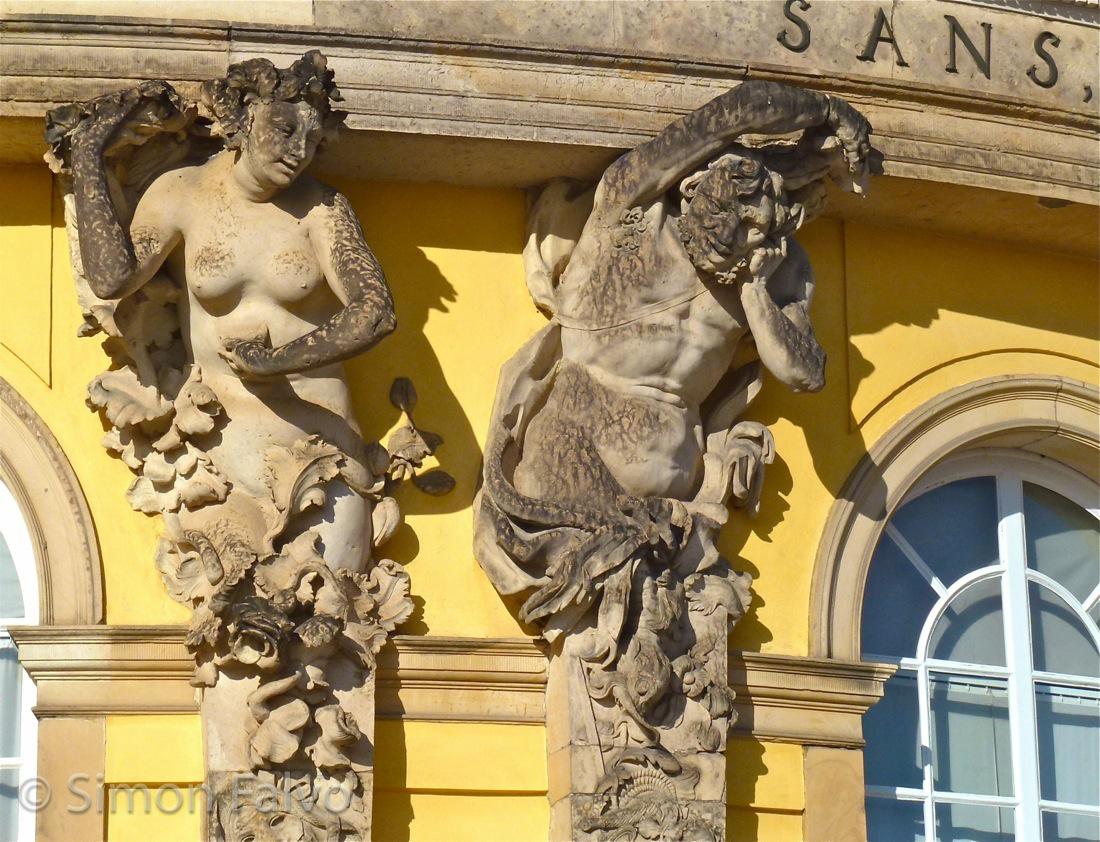 Sanssouci – which in French means 'without worries' – was Frederick the Great refuge in Potsdam, the place where he liked to retreat and relax, away from the pomp and circumstance of the Court.
Sansouci Palace in Potsdam is smaller and more intimate than the French Versailles
Although often compared to the French Versailles, Sanssouci Palace is smaller and more intimate and a wonderful example of Rococo architecture, transmitting a feeling of lightness and grace in the proportions as well as in the architectural details. Maybe it's no accident that the Atlas and Caryatids decorating the garden façade represent Bacchants, the mythological figures followers of Dionysus (Bacchus in the Roman Mythology) and symbolizing ecstasy and the loss of control.
Travel addict and passionate about photography, Simon Falvo started Wild About Travel back in 2009. Leveraging her strong PR background, she developed an extensive knowledge of Digital Communications and Social Media Marketing. Besides travel writing SImon holds workshops and trainings, she collaborated with tourism boards for digital marketing campaigns and participated as a speaker at several events.