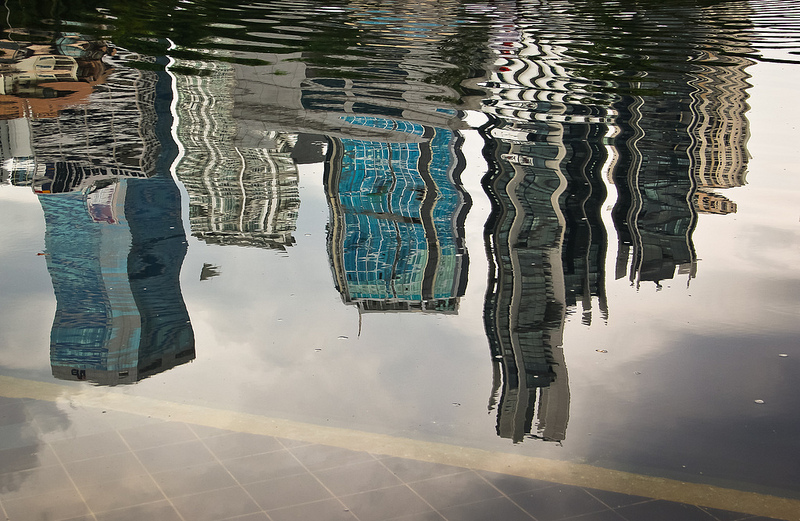 09 Jul

Reflection in Kuala Lumpur. Curvy and Hypnotic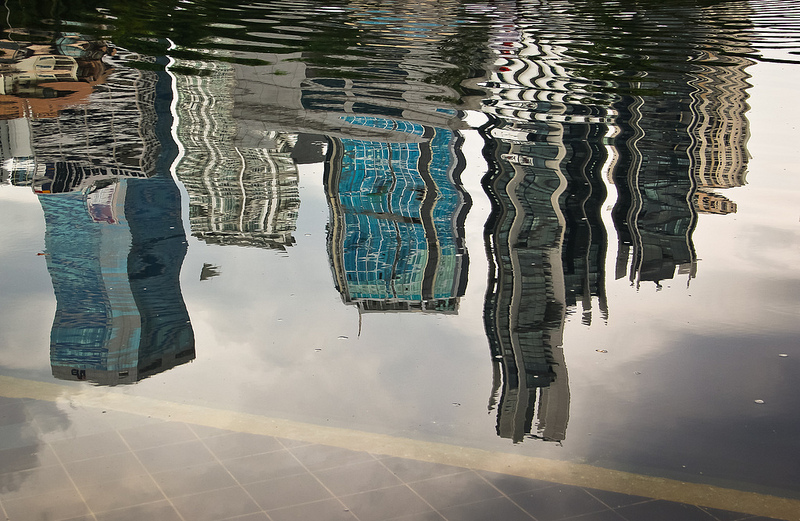 Kuala Lumpur… Intriguing city.
Modern architecture and crumbling old houses. Super modern shopping centres and street food vendors that make you immediately jump back to a remote past. And the skyline, with the Petronas Towers dominating Kuala Lumpur cityscape and the symbol of the city.
Close to the modern Convention Centre, a small park with a little lake, where I stop to admire the reflection of the contemporary buildings. A man is slowly walking in the pond, slightly moving the water.
It turns out that the image is curvy and somehow a little hypnotic. Like the effect Kuala Lumpur is having on me.
Have you been to Kuala Lumpur? What's your take on the city?
More reading: 9 Things in Kuala Lumpur that Surprised Me
Travel addict and passionate about photography, Simon Falvo started Wild About Travel back in 2009. Leveraging her strong PR background, she developed an extensive knowledge of Digital Communications and Social Media Marketing. Besides travel writing SImon holds workshops and trainings, she collaborated with tourism boards for digital marketing campaigns and participated as a speaker at several events.