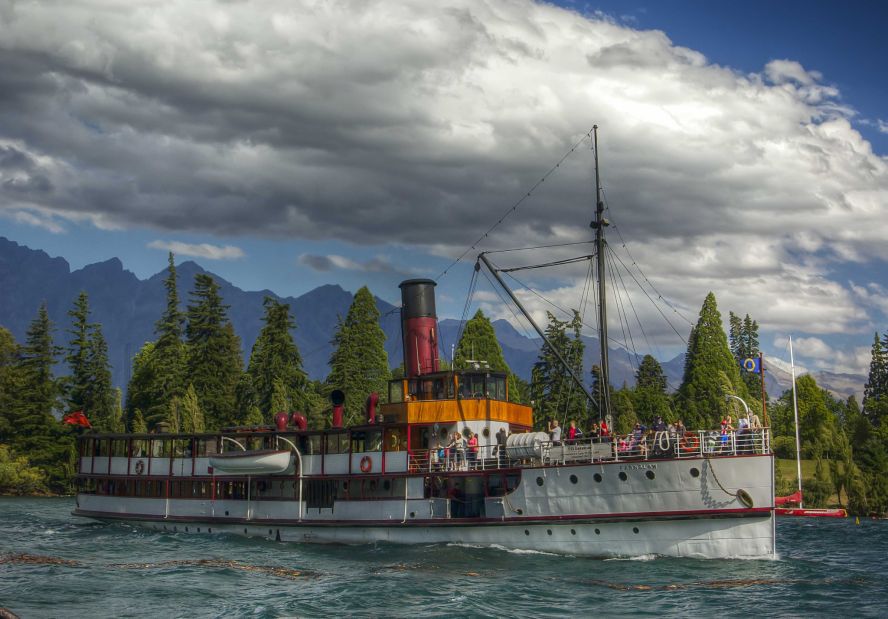 06 Apr

Sailing Lake Wakatipu on the Old TSS Earnslaw Steamboat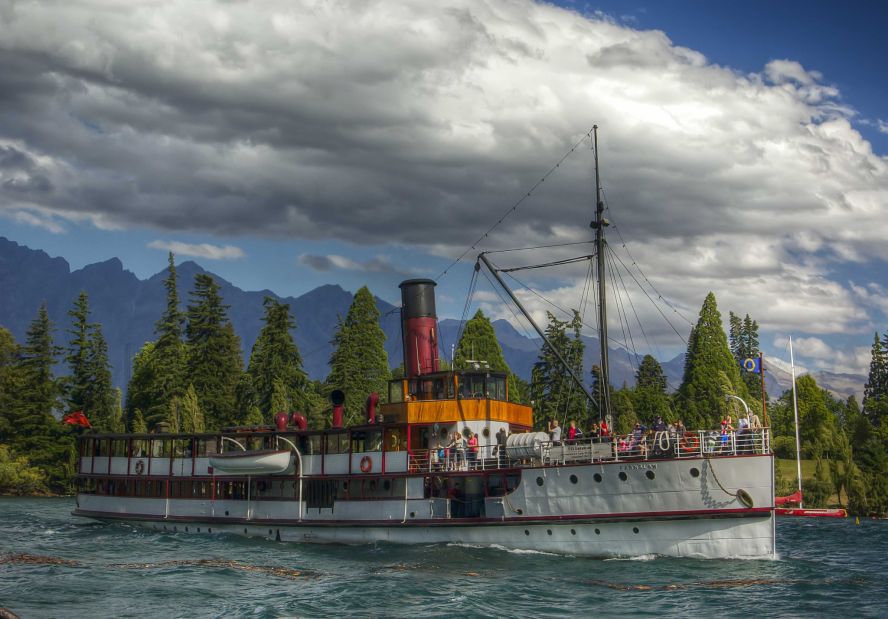 Albeit very touristy, sailing Lake Wakatipu on the vintage TSS Earnslaw steamboat was a lovely experience. The 90 minutes journey, surrounded by the breathtaking scenery that makes Queenstown so special, is the best way to admire Lake Wakatipu, and the mountains reflecting in the water.
[pullquote]The best way to enjoy Lake Wakatipu and the breathtaking scenery around Queenstown? Sailing blissfully on an old steamboat[/pullquote]
Launched in 1912, the same year as the Titanic, the TSS Earnslaw steamboat was lovingly restored and welcomes the passengers in a vintage atmosphere, reminding of old times. I indulged myself with a good glass of white wine from the pretty bar, and walked across the boat to look at the impressive engine room. And I tried to catch as much as possible of the enchanting scenery, that made me think a lot of my beloved Switzerland, although Queenstown and its surroundings are even more beautiful.
_______
Note: Warm thanks to Tourism New Zealand, which kindly provided me with  an Explore NZ Card entitling me to a number of free or discounted activities. More thanks to Real Journeys who, thanks to the Explore NZ Card kindly provided me with a complimentary tour on the TSS Earnslaw, as well as a free welcome drink.  I am certainly thankful for the offers, but what gained my heart was only the breathtaking scenery of Queenstown.
More reading: New Zealand, Countless Shades of Green. A Photo Essay