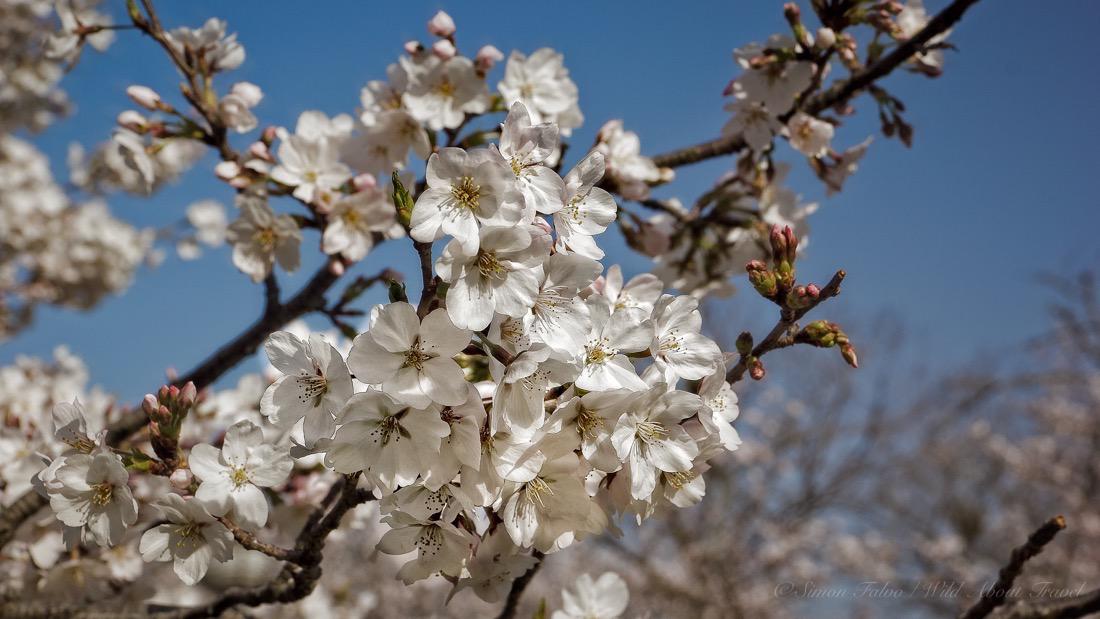 29 Mar

Sakura Flowers, Wallpaper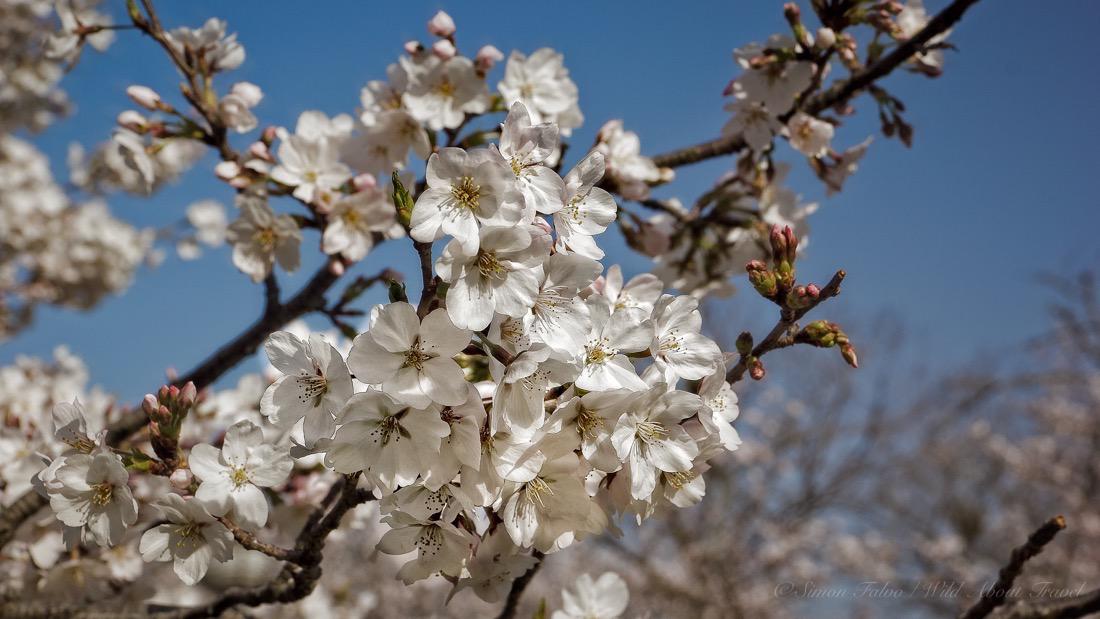 My trip to Japan was the fulfillment of a dream and I wanted it to take place in Spring when nature awakens and the Sakura flowers – the cherry blossoms – are in full bloom.
It's more than a wonderful natural show, though, for in Japan the Sakura season and Hanami – the tradition to enjoy admiring the cherry or plum flowers – is a moment of social gathering with family, friends and also colleagues.
Dining under the Sakura trees
The first time I had a stroll to admire the Sakura flowers, I noticed several blue ground cloths under the trees and wondered why they were there. I understood around lunchtime when I saw mothers arriving with their kids, sitting on the cloth and having a picnic. The Sakura season has probably lost part of its contemplative meaning – the cherry blossoms in the Japanese culture are seen as a symbol of beauty and of the ephemeral nature of life – giving the way to an occasion for people to spend time together and party under the blossoming trees.
The best moment to get a glimpse on the local customs is in the evening when white collars in black suits flock together for after-work drinks and dinner under the trees. They eat small bites of food, washing them out with shots of sake. They talk and laugh, and although looking more relaxed than in a professional environment, there's still something formal in the way they behave and relate to each other. That's also the charm of the Sakura season.
And if you fancy some cherry blossoms on your screen…
More stories on Japan:
A Random Train Journey to Discover a Different Side of Japan
Chasing Tokyo Style in Takeshita-Dori
Himeji Castle and the Legend of Princess Sen
Travel addict and passionate about photography, Simon Falvo started Wild About Travel back in 2009. Leveraging her strong PR background, she developed an extensive knowledge of Digital Communications and Social Media Marketing. Besides travel writing SImon holds workshops and trainings, she collaborated with tourism boards for digital marketing campaigns and participated as a speaker at several events.