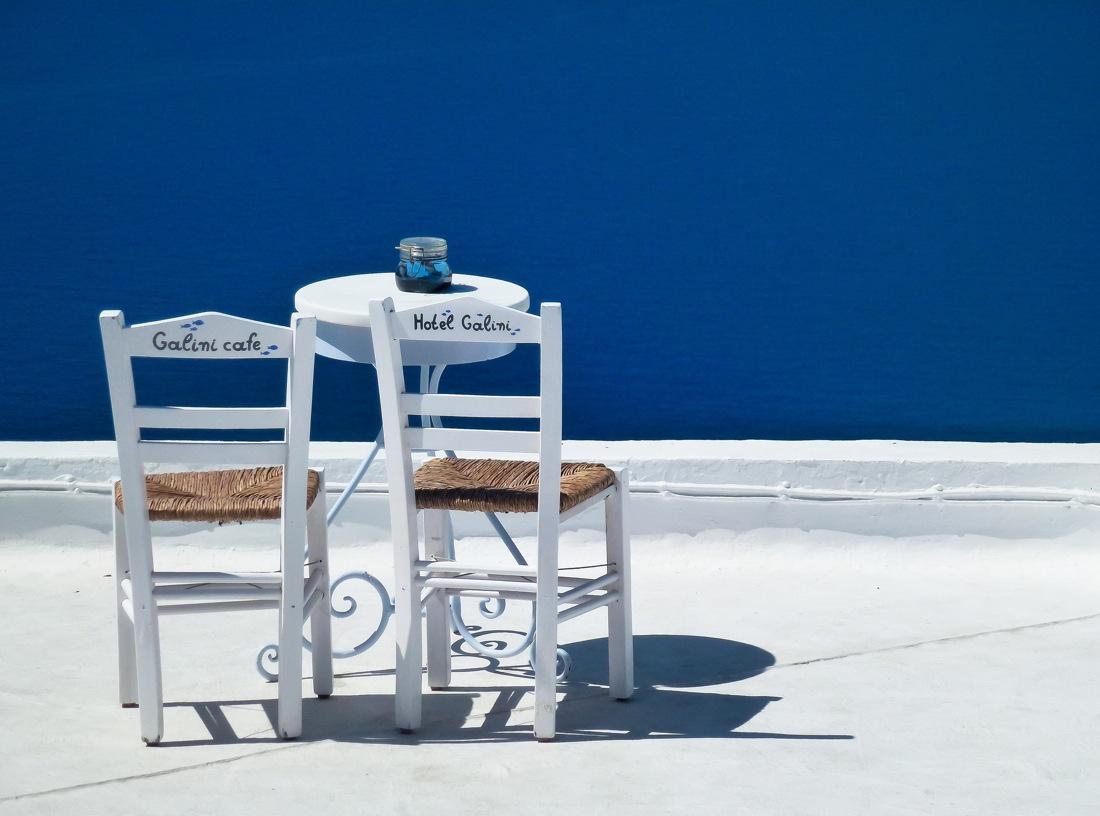 12 Oct

Santorini, the Island in White and Blue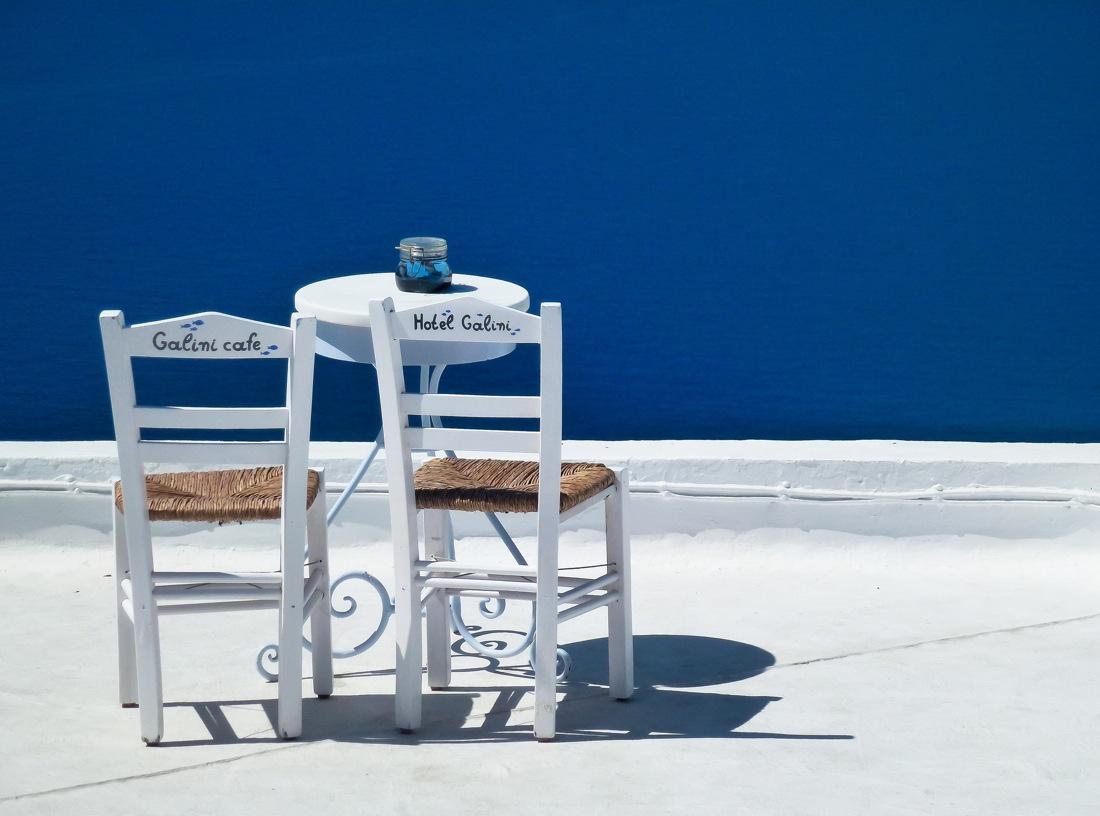 Santorini… It was just a quick stop on the way back to Mykonos from Folegandros.  A few hours that allowed me to get a first glimpse, and far too short to say that I was able to fully get the beauty of what is probably the most famous Greek island.
Santorini… Two simple white chairs facing the deep blue Mediterranean sea. The essence of Greece
I confess that compared to Mykonos and Folegandros the first impression of Santorini was of a far too touristy place for my taste, but the truth is that I only had the chance to explore very little of the island.
Still, a few sights caught my eye for their exceptional beauty. When I accidentally spotted this two lonely white chairs on a terrace overlooking the deep blue Mediterranean sea, I thought that this was an image epitomising the essence of Greece.
More on Greece: Discovering the New Greek Cuisine at Sani Gourmet Festival
_______
If you liked this story, you may want to subscribe to Wild About Travel Newsletter for more travel inspiration