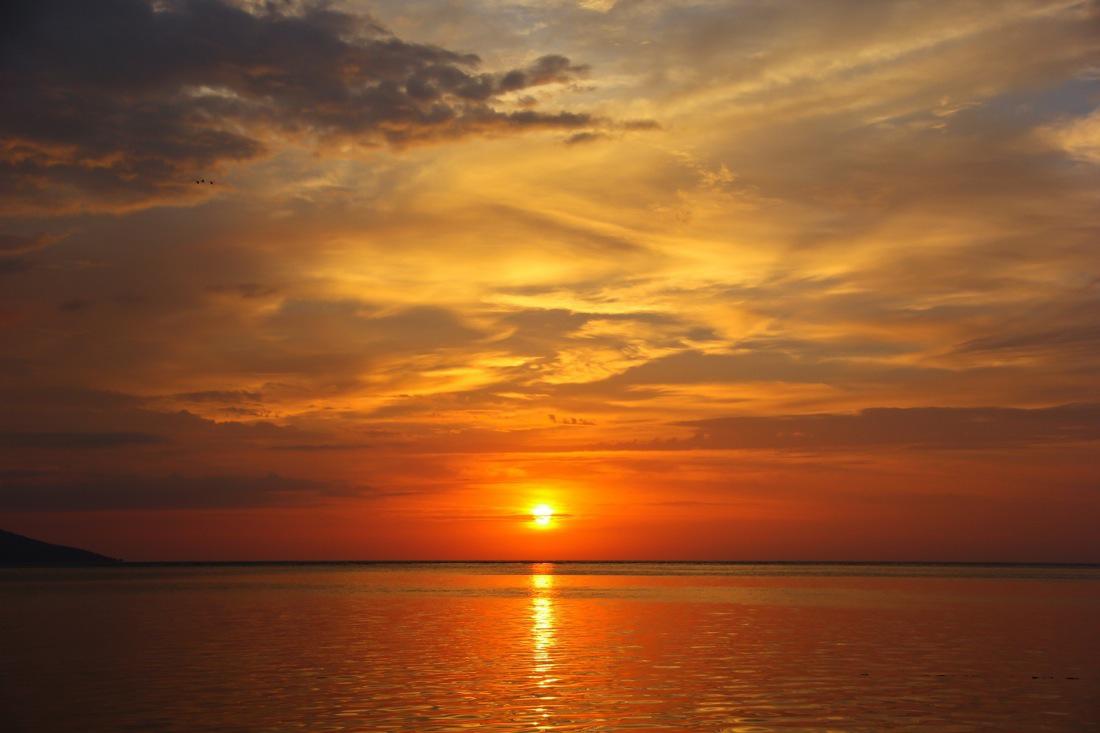 29 Jul

Red Sunset in Siladen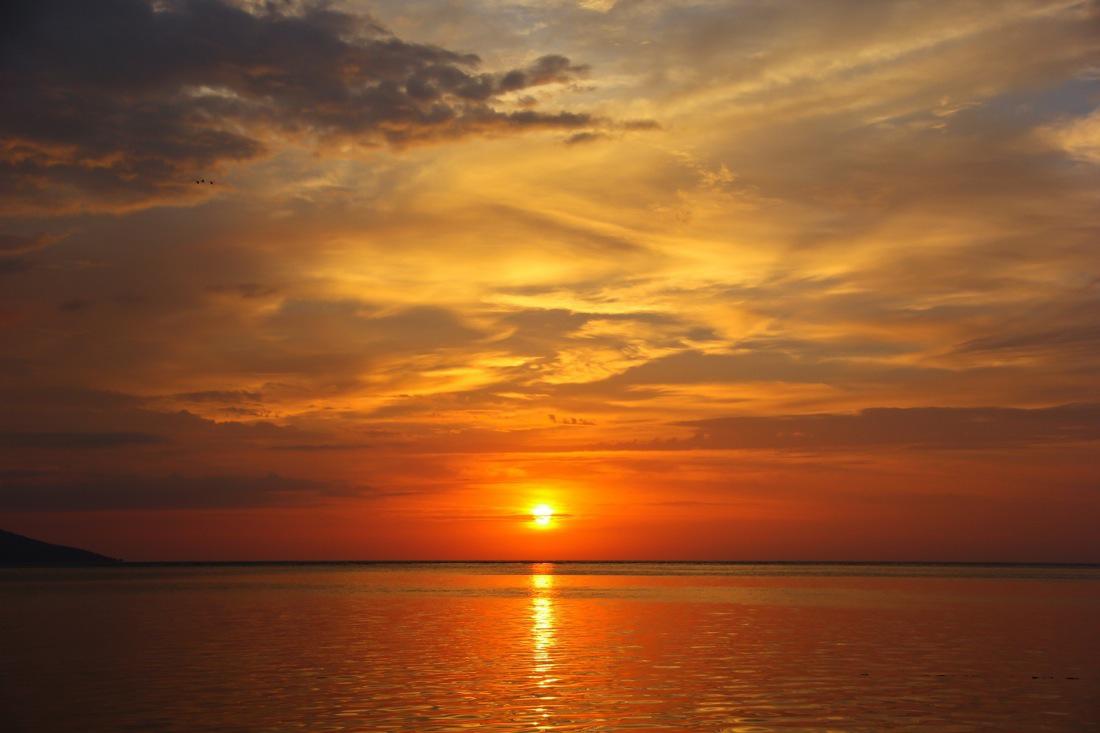 Red Sunset in Siladen… I have rarely seen such jaw-dropping colors as the ones in this little island in North Sulawesi.
At Siladen, the days flow peacefully. A few dives in the beautiful Bunaken Marine Park, to see its incredible biodiversity and the stunning colors of the reef (and if you get the chance, don't miss the late afternoon dive to see the wonderful love dance of the colorful mandarin fish). Relax on the beach, under a palm (it's far too hot for me) with a good book, then a walk along the beach and a bath.
However, the culminating moment at Siladen, the one everybody waits for, is dawn. It's the time when we all gather on the beach to silently admire to what is a perfect moment. Impossible to get bored, since every evening the colors are different. Sometimes different shades of yellow and orange prevail, other times the sky and the clouds get tinted in pink and purple.
The day I took this photo, Siladen sky was of such a brilliant red that it seemed on fire, and it enchanted us with an unforgettable sunset, one of the most beautiful I've ever seen.
Wonder where Siladen paradise island is?
More reading on Siladen: Sunday Happiness & Celebes Sea Reflecting into Bubbles