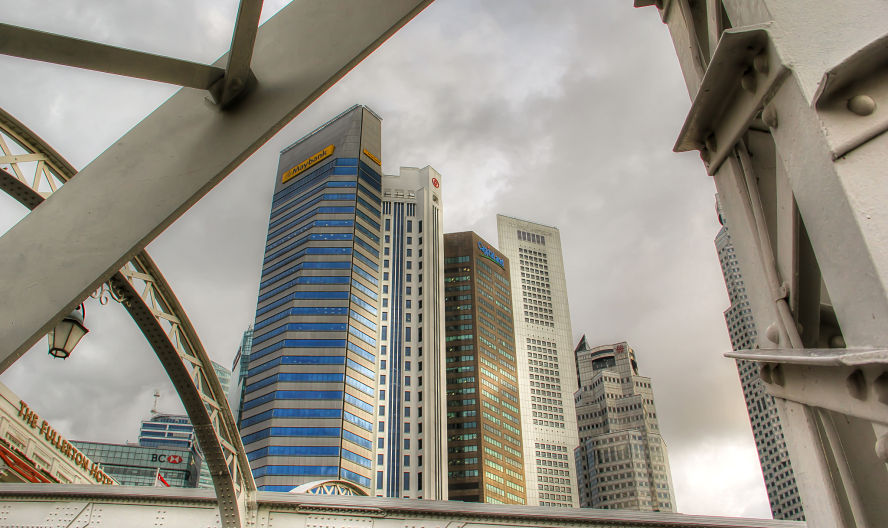 13 Apr

Singapore Skyline from an Unusual Perspective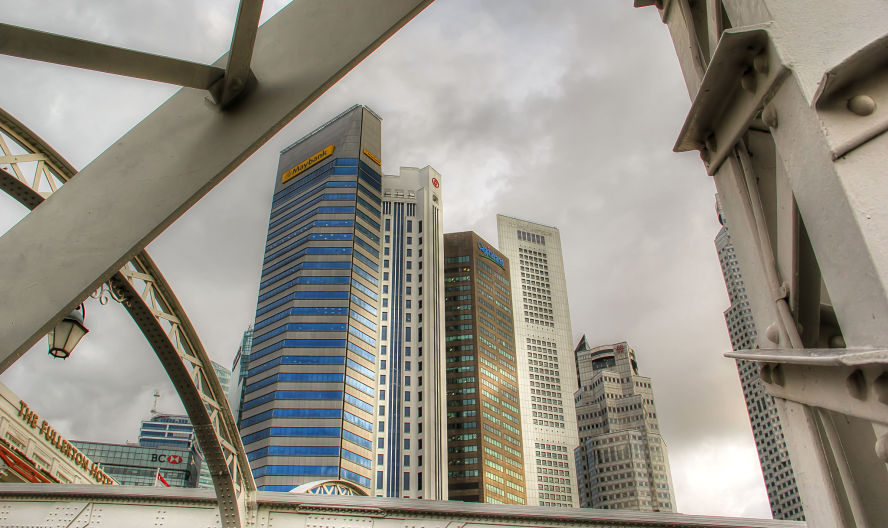 No matter where you look at it from, Singapore skyline makes always for a lovely view. The clean and orderly buildings reflect the essence of the city-State, where nothing seems out-of-place.
I have mixed feelings towards Singapore, although I like it certainly more than other big cities since it isn't a concrete jungle. The oppressive heat and humidity prevented me to entirely enjoy walking along the river, strolling around the colorful Little India and overall explore the city on foot, as I like.
My favorite moment to look at Singapore skyline is at dusk, when the pink, purple and blue shades of the sky become a beautiful backdrop for the illuminated modern buildings. It's also when the heat get a little more bearable, a good time for a stroll along the canal and a bite on the terrace of one of the many cosy restaurants.
More reading: The Multiple Faces of Singapore