After several years of dillydallying, I recently made up my mind and went for a solo journey through South Africa.
What had held me for such a long time was the idea that it was a difficult country to travel alone, and by public transportation. Moreover, being a woman could have made things even more difficult. However, I found out from the beginning that my doubts were groundless and that South Africa is a very friendly country, and a great destination for solo travelers.
Getting around South Africa by public transportation is rather easy
Hiring a car is the easiest option but also the more expensive when traveling solo. Moreover, South Africans drive on the left, which can make things tricky if you're not used to it. Public transportation includes several options.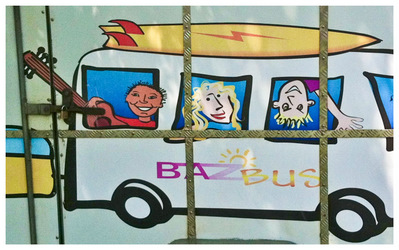 The city-to-city bus (Translux, Greyhound and others), modern and comfortable, is a good option for long transfers from one city to another.
To reach different interesting sites and stop along the route, the BazBus is a great deal. Specifically conceived for backpackers, the BazBus is a hop-on hop-off minibus covering the stretch from Johannesburg to Cape Town (and vice versa). It has many stops along the way and is connected with a number of backpackers lodges, which means that if you book one of them the driver will drop you off right at the door.
If you want to reach areas that are not covered by the BazBus or the long haul coaches you can treat yourself with the thrill of a wild collective taxi, called Minibus taxi by the locals. However, understanding how the transportation system works is a bit tricky but locals are usually doing their best to be helpful.
Lodging prices are affordable
Traveling solo has one major inconvenience: accommodation costs. Single rooms are rare, which means having to pay for two, or just a little less. South Africa offers a good choice of lodging at a good price in nice guesthouses, hostels or backpackers lodges. Alternatively, dormitory is the best option to stay on the cheap.
Surprisingly, many backpackers lodges are in breathtaking places, isolated and wild. Last but not least, all hostels have fully equipped kitchen for those willing to cook their own meals, and the basic ingredients like tea, coffee, sugar, salt, oil, are available to everyone for free.
You wont be alone for long
Especially if you travel by BazBus, you're likely to meet again some of your fellow travelers on a previous leg. Hostels and backpackers lodges have a lot of common areas that make socializing very easy. I met many lovely people with whom I spent a funny night, had a hike and even traveled for a couple of days to explore the Drakensberg mountains.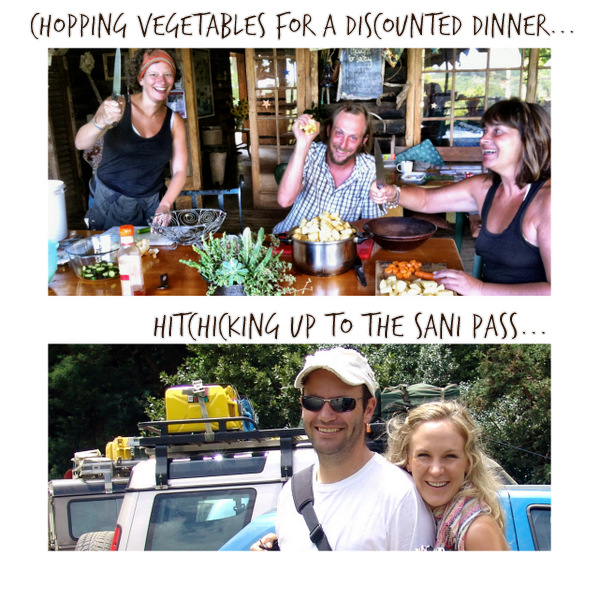 People are very welcoming
Often smiling and rather curious, locals are usually very welcoming and ready to offer their help. This is particularly useful when having to take the Minibus taxi, to understand on which road the right vehicle is driving and to tell the driver where to drop you off, since there are no official stops excluding the starting point and destination.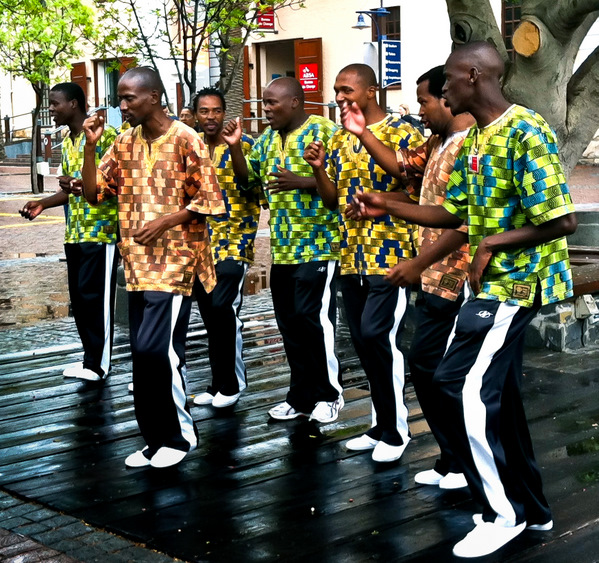 Danger is a matter of common-sense
Sure, South Africa is a country of great contradictions and with widespread poverty and criminality. The scars left by years of injustice due to Apartheid are probably not healed yet. However, with a little common-sense traveling the country is safe. Getting out alone after dusk or in the townships is not advisable, but this doesn't mean having to be confined in the evening. You just need to call for a taxi and enjoy the nightlife.
# # # # #
While I was having such a great time I asked myself more than once why I have waited so long before deciding to go. I am ready to come back, and hope to have the chance to explore more of South Africa beauty soon.
And you, would you be ready for a solo journey in the Rainbow Nation?