If you're looking for a short (and why not long?) break from London, St Albans and Hertfordshire make a perfect choice.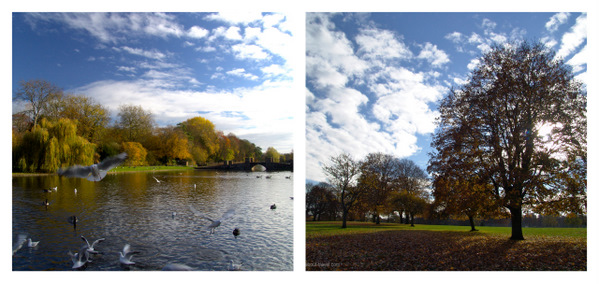 Indeed, the historical town of St Albans and the surrounding countryside  have a lot to offer, as I recently experienced during a lovely blog trip I've been invited to by Andy Jarosz.
Together with 4 of my favorite European bloggers, we've been wonderfully driven through this enchanting area and our journey was spiced up by a very pleasant local flavor.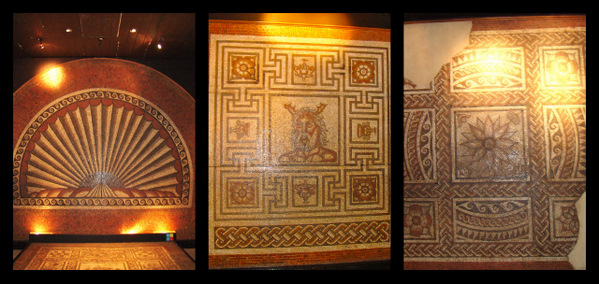 We started by enjoying a walk through the awesome Verulamium Park, standing on the ruins of the Roman city Verulam. The splendors revealed by archaeologists, on top of all the wonderful and finely composed Roman mosaics, can be admired in the Verulamium Museum, a little jewel well worth a visit.
We've been led through the most important masterpieces of the Museum by Elizabeth of St Albans Tour Guides, who provided us with very interesting insights on the archaeological site and mosaic techniques spiced up by a lovely sense of humor.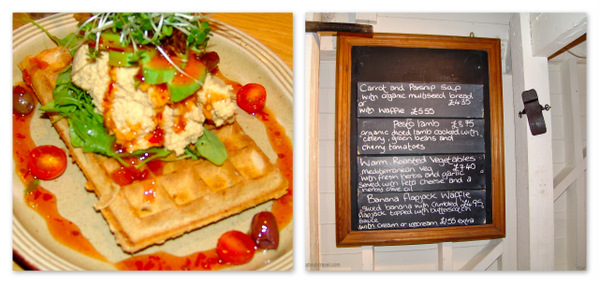 Since we all had a very early wake-up, useless to say that we were starving!  We thus headed toward the 'Waffle House ', where we had a delicious lunch. The Waffle House is a piece of history, being located in a 16th Century watermill very well preserved.  Definitely, a place full of charm and a good choice to stop for lunch, dinner or simply a drink.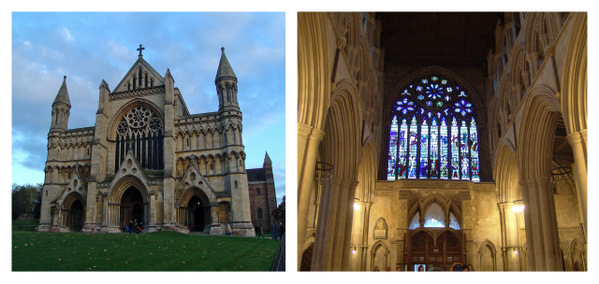 The excellent waffles had a miracle effect and once our forces regained, we continued our exploration of St Albans.
The Cathedral and Abbey Church of St Albans is probably the town's most famous landmark. Built on the site where Alban, the first martyr of the Christian era, was buried around the end of the 3rd Century A.D., St Albans Cathedral shows an awesome mixture of romanesque and gothic styles, as well as some remarkable paintings.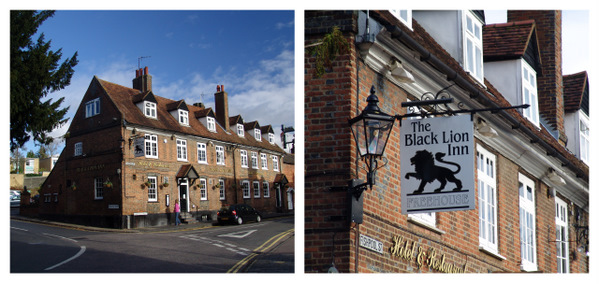 A bit tired, we headed back to have a drink at  The Black Lion Inn, a traditional local pub and guesthouse where Gail and her staff made us feel like locals after only a few minutes.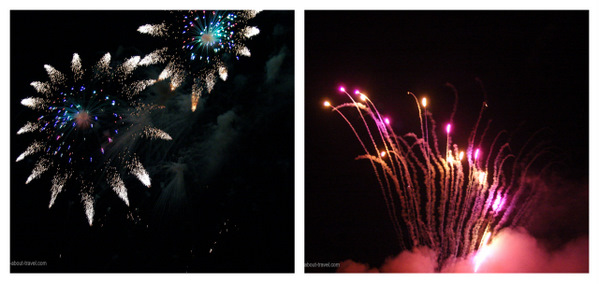 After a drink all together at the bar and a hot shower, we were ready to head towards Verulamium Park, to watch St Albans Annual Fireworks, in celebration of Guy Fawkes Night. The fireworks were so spectacular that we were not surprised to hear that the celebration attracted more than 20,000 people. If you happen to be in the area on November 5, I highly recommend to envisage an evening (and why not an overnight?) in St Albans to enjoy the amazing fireworks.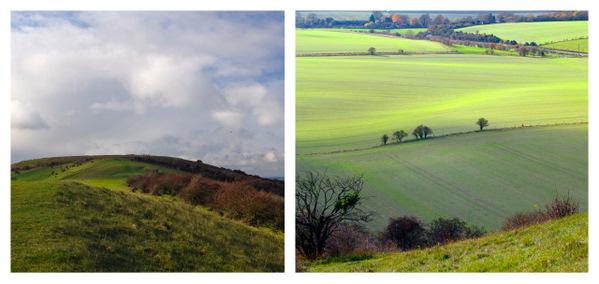 The following day we jumped on our minivan – so kindly provided by St Albans Car and Van Rental – to have a walk on the delightful hills of Hertfordshire countryside.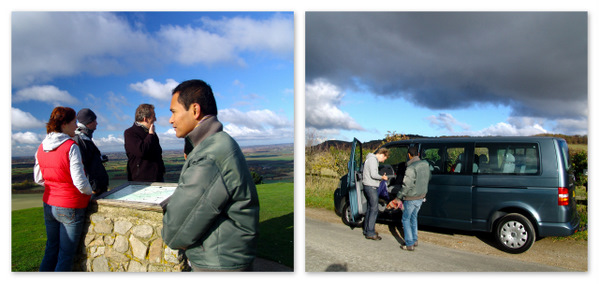 Anna and Ben from Tourdust organized a perfect day out. After our lovely hike – another truly local experience of British unpredictable weather – we headed to Ivinghoe for a well deserved traditional Sunday roast at the Rose and Crown pub.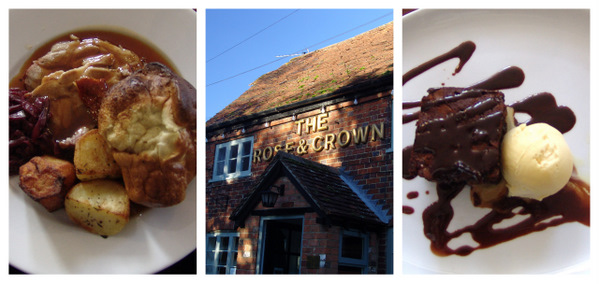 Then, a surprise! A lovely short walk through the quirky Whipsnade Tree Cathedral,  where Anna's husband Ben and their three awesome children were waiting for us with a thermos of delicious warm mulled wine. That's life! 🙂