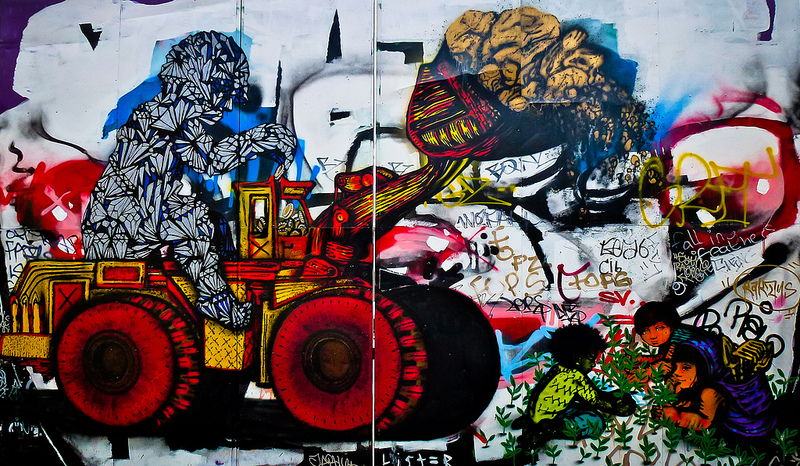 10 Jun

Crazy Excavator, Street Art in London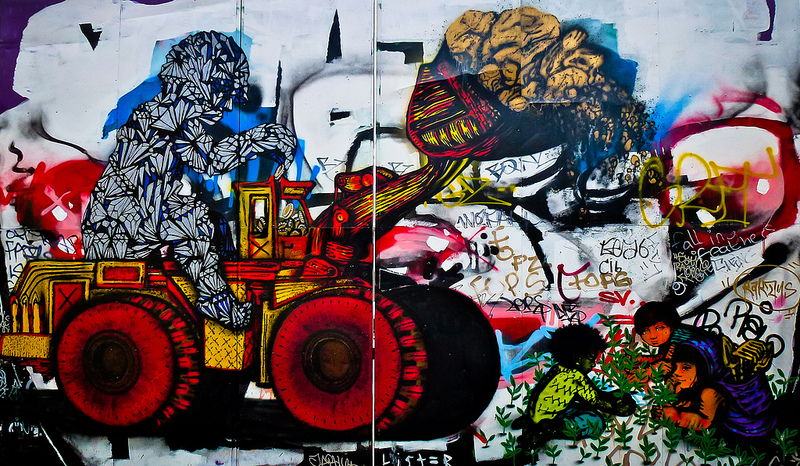 Street Art is ubiquitous in London East End and makes this neighborhood a very lively and colorful  area.
With its colorful paintings – some of them truly beautiful – on walls, doors, shutters, strolling along the East End is like walking through an open-air museum. No magnificent buildings here, but lots of traces of hip culture. Another side of London, which is a must-see.
Oh… If anyone knows more about this painting, please tell us about it!
More reading on London: 3 Facts that make London unique