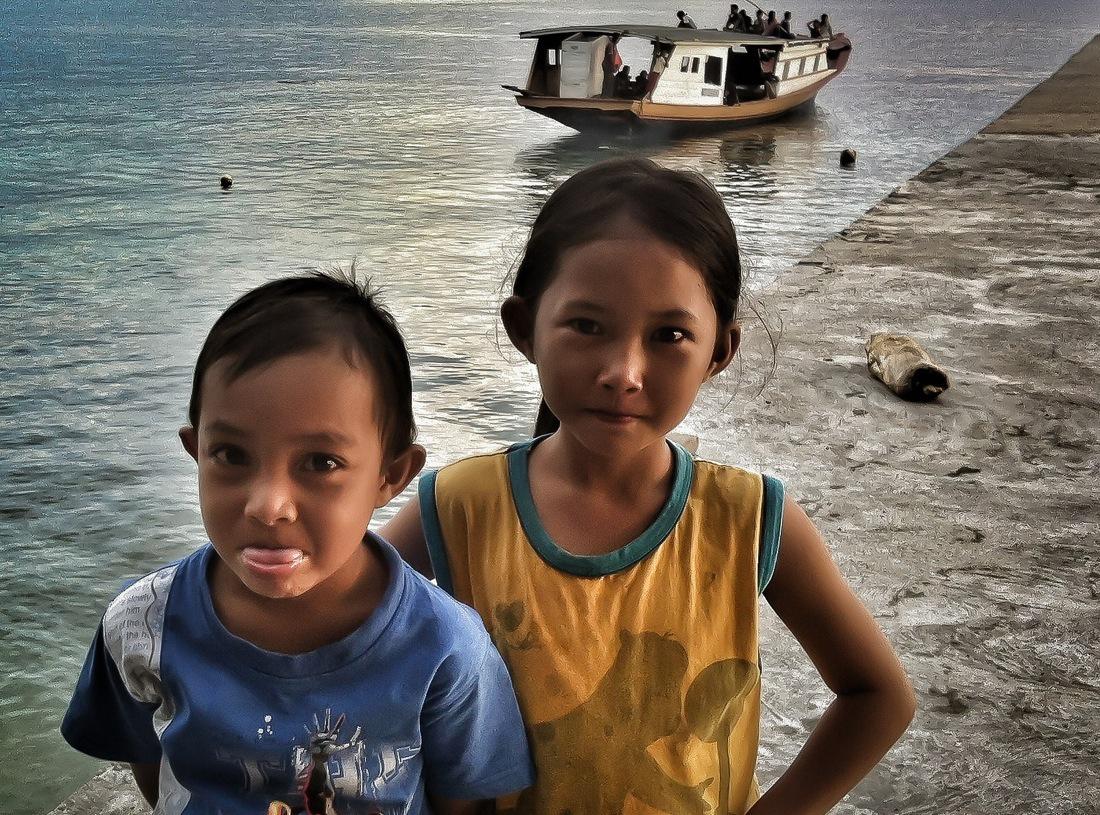 02 Nov

Sulawesi, Two Kids at Sunset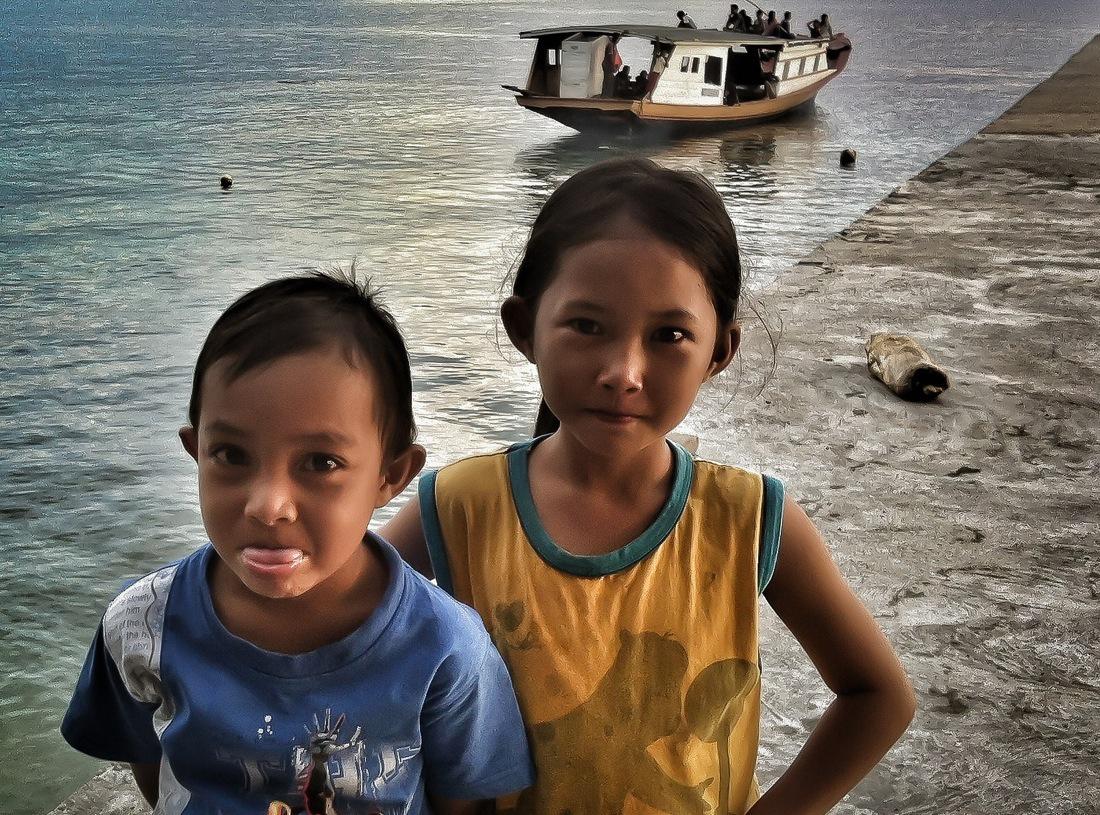 When the sun starts setting down in Siladen, a small island in Northern Sulawesi, the little village bursts of life. Men play cards or other games, women are often busy doing their laundry, and kids play along the beach. One of their favorite spots is the pier, where they run up and down and once at the end jump in the water for a refreshing bath.
Two kids approached me, asking for a photo. They smiled looking at their picture in the small screen of the i-Phone and asked for more. It was like another game for them and it was nice to look at their funny faces while looking at the camera.
In this beautiful corner of Sulawesi, besides the breathtaking view on the Manado Tua volcano and the sky getting colored with all shades of yellow, orange, pink and purple, what makes twilight a special moment is the joy spreading through the village. A little spark of life in Sulawesi. A land of which I'd like to discover more.
More reading: Sunday Happiness and the Celebes Sea Reflected into Soap Bubbles
_______
If you liked this story, you may want to subscribe to the Wild About Travel Newsletter for more travel inspiration