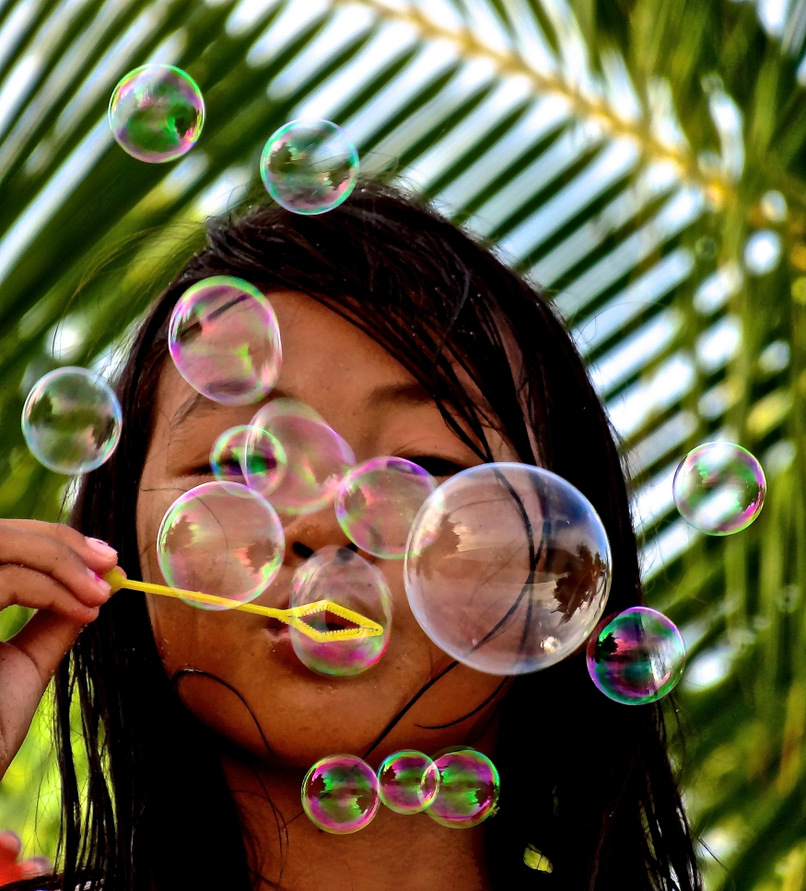 24 Jun

Sunday Happiness & Celebes Sea Reflecting into Bubbles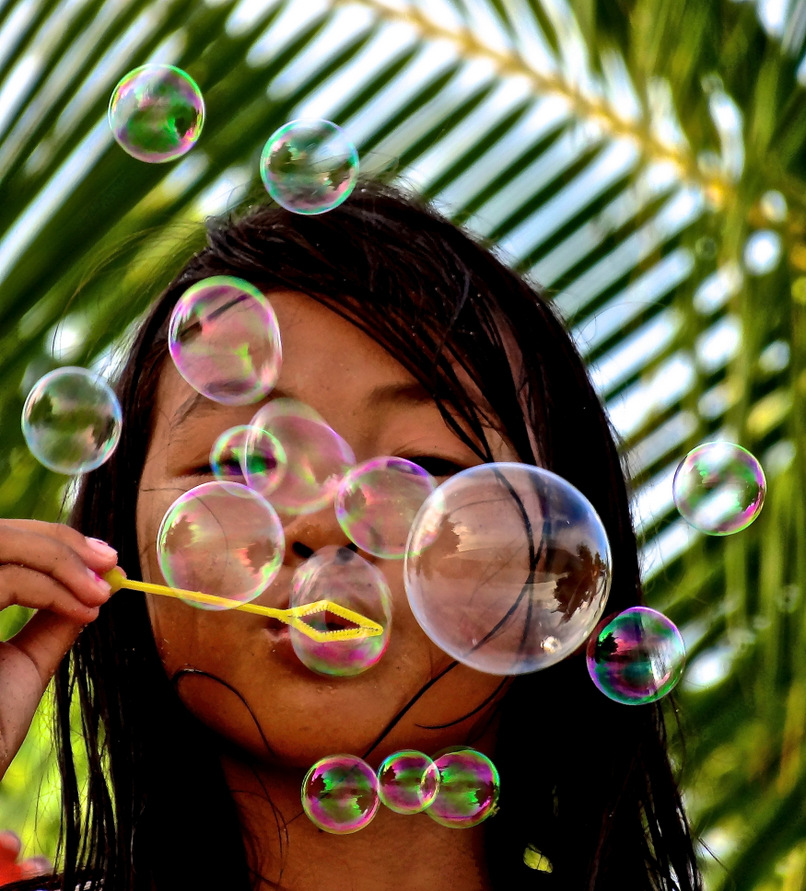 Sunday happiness, a little girl playing with soap bubbles and the reflection of the Celebes sea. We're in Siladen, a small island close to Manado, in North Sulawesi. A couple of resorts, a little village with 300 inhabitants and a lot of smiling kids.
People in the village live simply, but they are very welcoming, a little curious and so keen to interact.
While I went scuba diving, my best friend Stefano strolled around the village to take some portraits. This was my favorite one and he was so kind to allow me to publish this scene of Sunday happiness.
I hope you'll enjoy.
More reading: World Happiness Day: Rethinking Happiness Through Travel
Travel addict and passionate about photography, Simon Falvo started Wild About Travel back in 2009. Leveraging her strong PR background, she developed an extensive knowledge of Digital Communications and Social Media Marketing. Besides travel writing SImon holds workshops and trainings, she collaborated with tourism boards for digital marketing campaigns and participated as a speaker at several events.