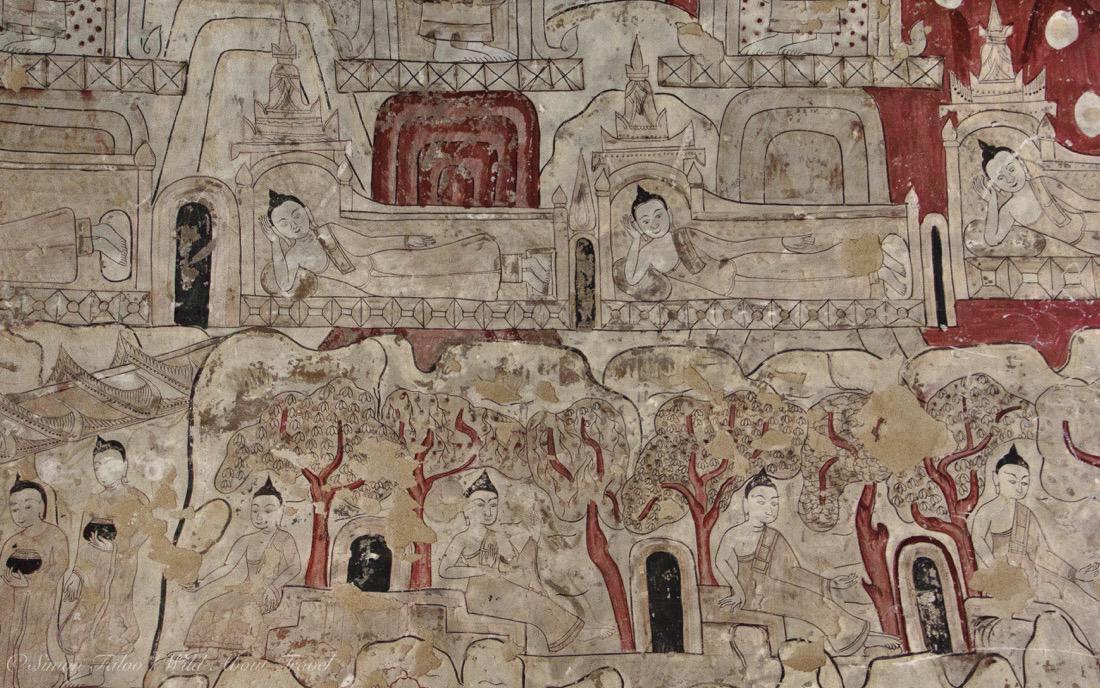 24 Jul

The Stunning Sulamani Temple Paintings

Every country has its travel iconography and Burma ancient architecture is mostly identified with the gilded Shwedagon and Sule Pagodas in Yangon and Bagan's valley of temples.

The beauty and richness of Bagan, however, is not only in the pagodas and hollow temples' beautiful structure and in the exquisite carvings. In spite of the damages inflicted by time, earthquakes and general neglect, the Sulamani temple (as well as a few others) houses stunning paintings that should not be missed.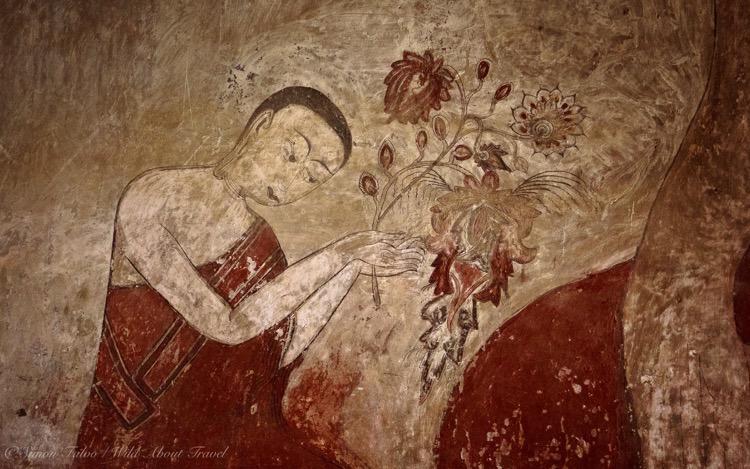 Reclining and seated Buddhas, finely decorated elephants, characters holding lotus flowers, and other scenes whose meaning I could not understand but found beautiful.
Sulamani temple paintings: Buddhist scenes in sparkling red
Following the Buddhist symbolism, red is the dominant color, combined here and there with green and yellow.
Albeit part of the temple seems to have been decorated since it's building, in the 12th Century, most paintings visible today are later creations, dating from the 18th Century.
The corridors inside the Sulamani temple are narrow and there's not much light. Enough to admire the beauty and harmony of the wall paintings, inadequate to take good photos. Still, I couldn't help crystallising these images of such unexpected beauty.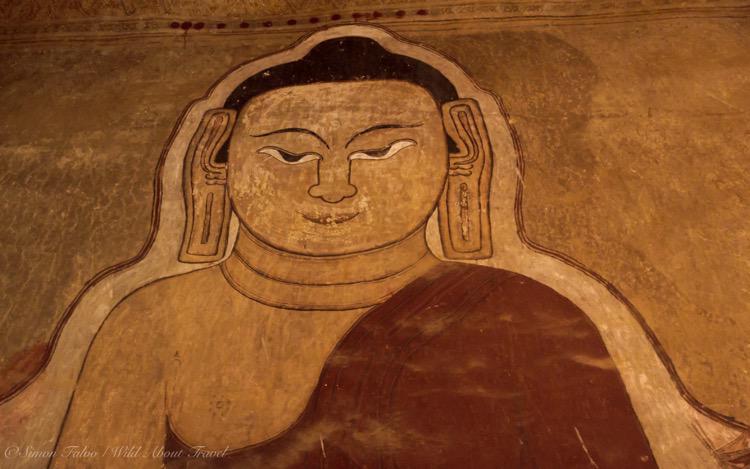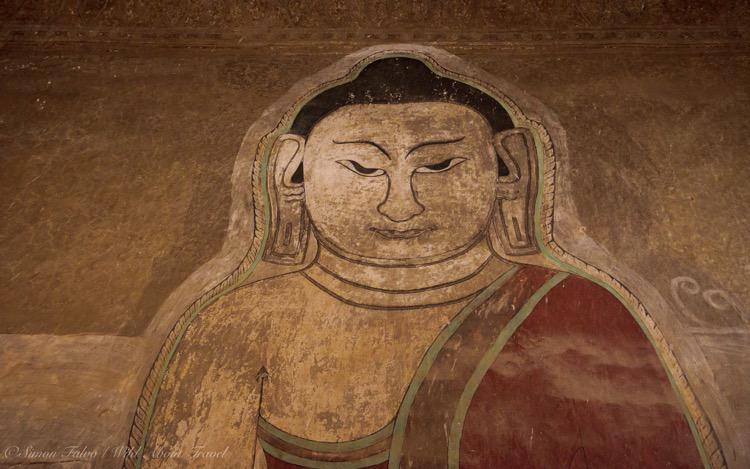 An area of the temple whose wall paintings I found particularly admirable showcased a different style (clearly from another artist and possibly from a later period). More complex scenes, exquisite details, lighter colors (although this might be a result of time and I wouldn't be surprised if they were originally way more brilliant).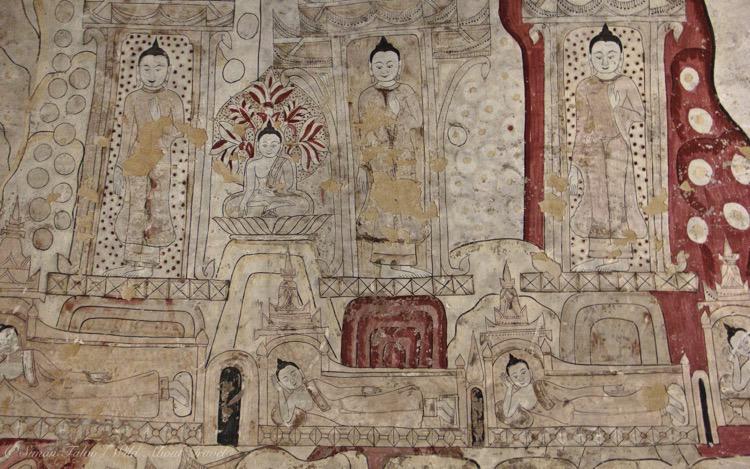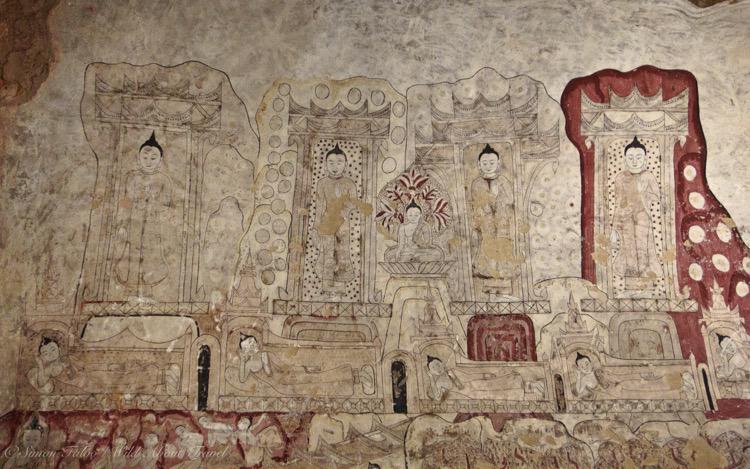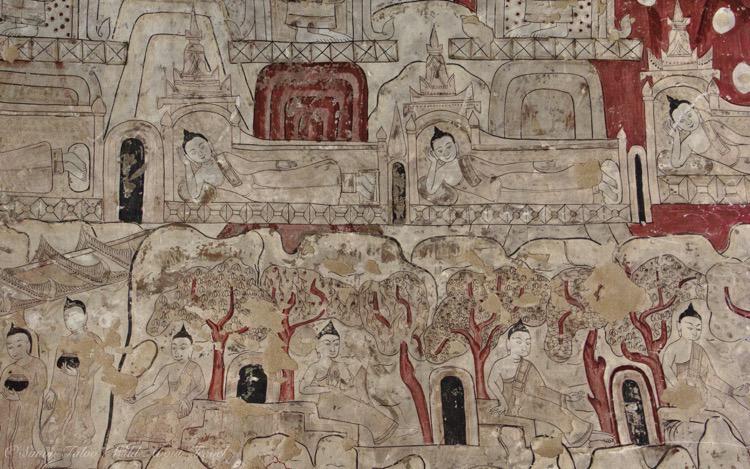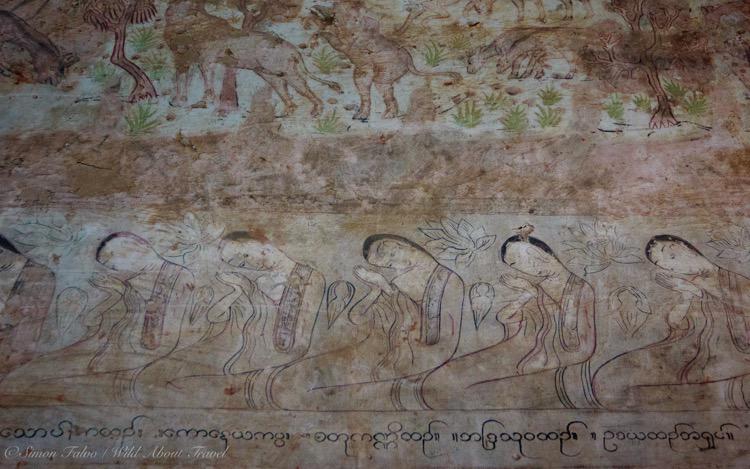 Near a window two richly adorned elephants, the symbols of mental and physical strength, impressed me for the delicate style and the sense of serenity as if to show that mental strength is the way to reach peace of mind and composure.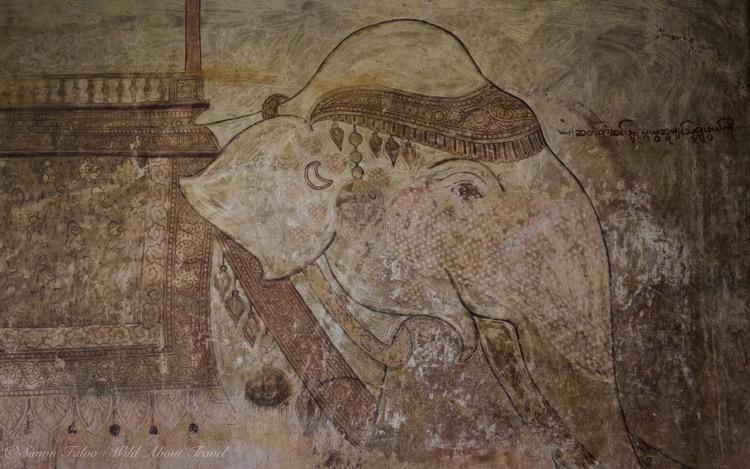 Outside, another glance at the stunning architecture of the Sulamani temple. With its wonderful wall paintings, it made for one of the finest examples of Burma's art.
_______
If you wish to see how the most beautiful temples of Bagan look like, you might enjoy: The temples of Bagan, as far as the eyes can see