Once a small fishermen village, in the early 20th Century Cadaques became an important cultural centre. The surrounding wild landscape attracted world-famous artists such as Picasso, Chagall, Man Ray, Garcìa Lorca, Luis Bunuel and many others.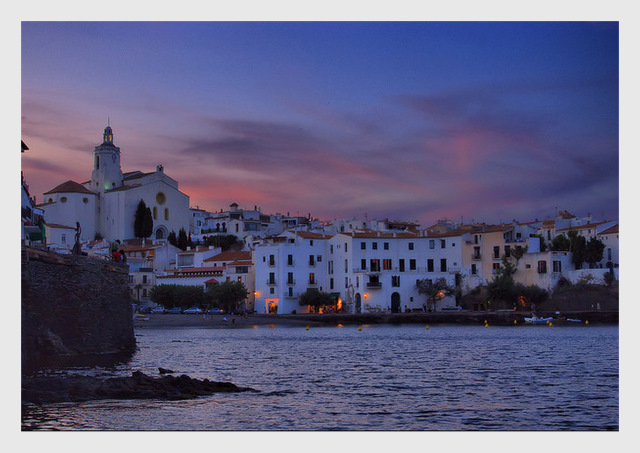 However, the Catalan town owes its fame mostly to  Salvador Dalì, the Surrealist painter who spent here his childhood and later established his home close by, in Port Lligat.
Today Cadaques is a charming destination for a short break or a longer stay. Cadaques attractions make it  perfact choice for a variety of travellers. Whether you're fond of Mediterranean landscapes, spectacular hikes, a trendy and relaxed ambiance or pleasant night life, you will be wild about Cadaques. The fishermen village is also perfect for a romantic gatway. Furthermore, Cadaques is a great option if you want to extend your stay while visiting Barcelona.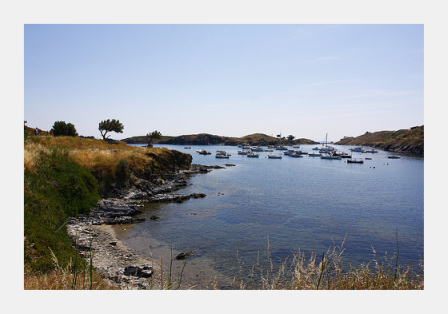 Despite being still a small town,  there are quite a lot of attractions in Cadaques and the surrounding area.
1. Wild landscape: Forget the highly exploited beaches with their forest of huge concrete hotels and the noise of jet-ski.
Cadaques and its outskirts is all about wild nature, small coves, diving, sailing, and windsurfing.
2. Lovely cobblestones streets: With its whitewashed houses often adorned by colourful Bougainville, Cadaques is the typical Mediteranean town. Enjoy strolling in the tiny cobblestones streets, look at the nice boutiques or simply enjoy a drink al fresco. If you're looking for relaxtion in a town with a laid-back atmosphere, you can't get wrong in Cadaques.
3. Awesome hiking trails: If you like outdoors, active travel and hiking, you only have to go and explore the wild coast of Cap de Creus and its challenging trails. You'll be rewarded by breathtaking views of the blue sea and the Mediterranean greenery. However, be cautious, especially in Summer. The scorching sun and the extreme heat can be a real issue, thus you should plan taking lots of water with you. For this reason, Spring and Fall are the best seasons to hike throughout the area.
4. Stunning sunsets: Whether you're looking for a romantic spot or a stunning place to take photos at sunset you won't be disappointed.  In Cadaques, the colours and shades created by the setting sun and the lights reflecting in the sea. No wonder Cadaquès was elected as one of the most inspiring places by some of the main 20th Century painters!
5. Relax during the day, have fun at night: Cadaques is a strange, interesting and odd mix. Some vestige of hippies times, a bit of understated but highly recognizable glamour and an overall relaxed charm.  At dusk, one of the nicest things to do is to indulge at one of the lovely bars on the seafront to enjoy the sunset, sipping a glass of wine and tasting some delicious tapas. And after dinner you can have a drink in one of the many bars, listening to some music. Or simply have a wonderful walk along the sea.