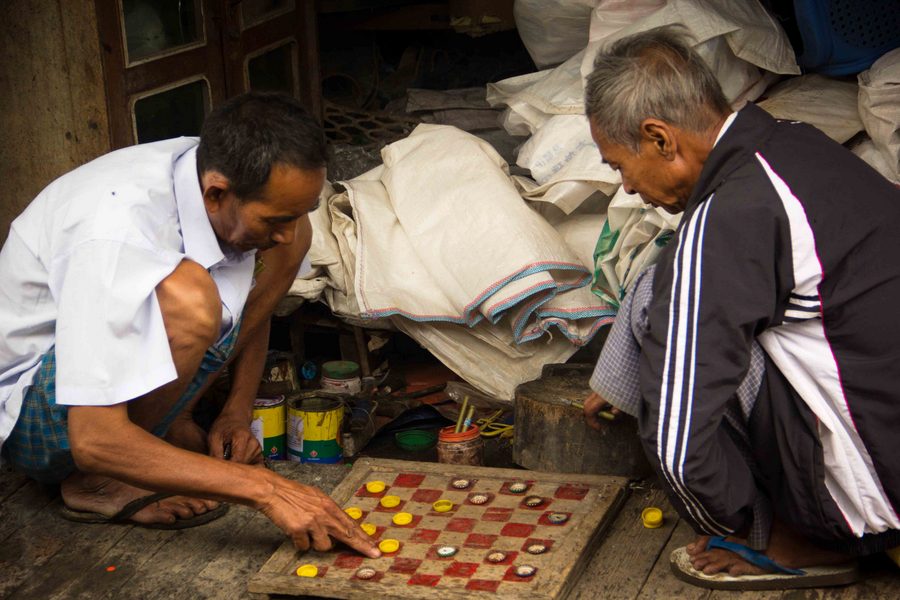 18 Dec

Two Checkers Players at Mingalar Market (Burma)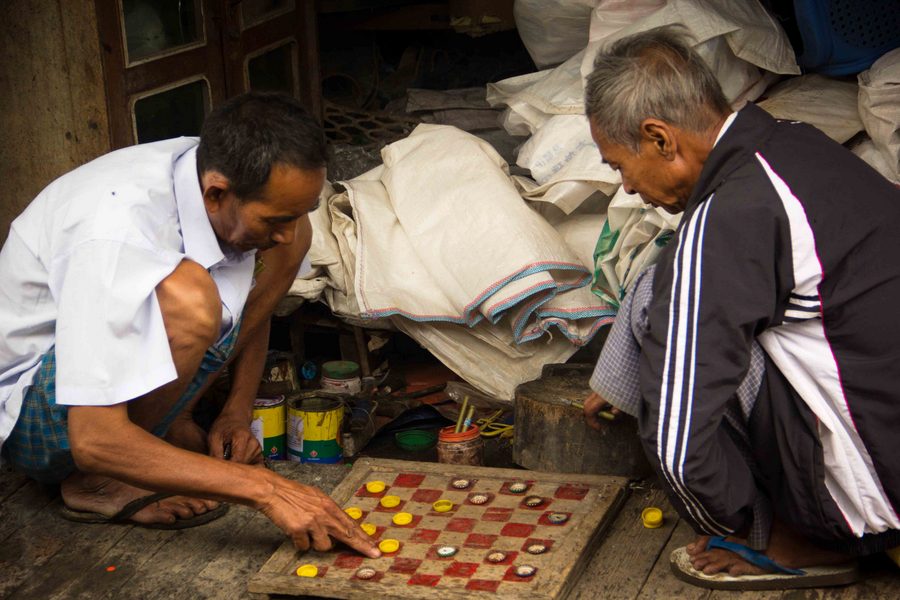 Concentrated on their game and regardless of the surrounding buzz, I couldn't help but looking at these two men playing chequers amidst Mingalar market, at the heart of the town giving access to Inle Lake.
My eyes were fixed on the home-made wooden checkerboard and the pawns gathered from bottle caps. All around, vendors were busy selling their goods or chatting, but the two players seemed like living in their own world, unaware of the noise and the incessant tampering of Mingalar market. An intense moment, a lovely scene that makes one of my best memories of Burma.
More reading: The Art of Lacquerware in Bagan (Burma)