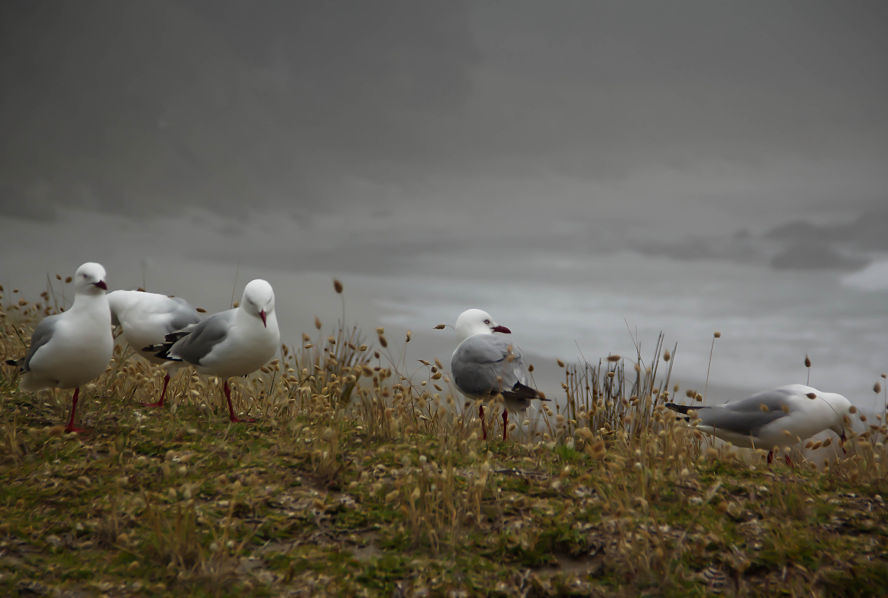 09 Apr

White Seagull Birds on a Wild and Windy Beach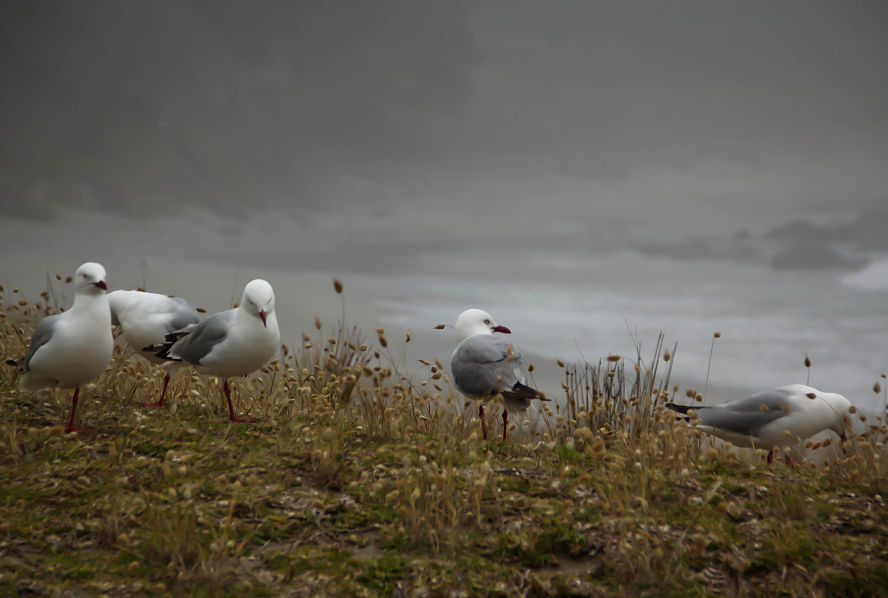 On the road towards Cape Reinga, at the northernmost of New Zealand North Island, we stopped for a picnic on a wild and windy beach, surrounded by a bunch of white seagull birds curiously looking at us.
Despite their unpleasant squeal, I have always cherished seagulls, reminding me of my childhood, when my father took me and my brother to the sea.
I like the color of their plumage, the grace with which they fly and the shrewdness they show in capturing their prey.
That particular day, observing the seagull birds was also a way to kill time before restarting the journey to Cape Reinga, and to forget about the wind, the fog and the cold.  I looked at them walking on the seashore, flying between the haze and plunging in the cold water to catch their lunch. And somehow, their presence in this rather haunted scenery made it alive and all the most intriguing.
More reading: Wild and Remote Northland: Pure New Zealand Beauty