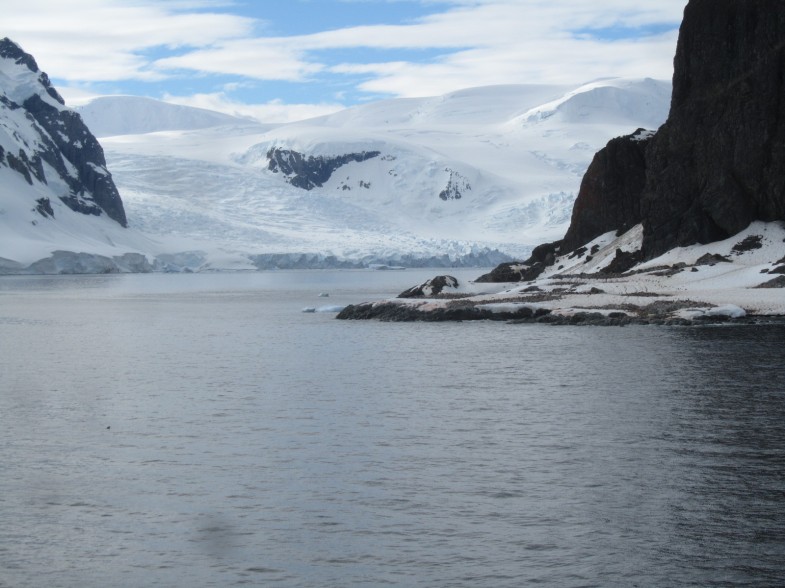 21 Apr

Wild About… The Unexpected

˜ Aren't we all 'Wild About…' something?˜

A new guest posts series, to discover another piece of our beautiful world  through an amazing variety of experiences.

There is nothing in the world that I love about travel other than the unexpected. In the last 9 months I have visited over 8 countries and lived in 5 of those. Every single one of my trips including my trip to Antarctica was planned in less than a week! A two week cruise to the end of the world, it really doesn't get any more unexpected than that. There have been some dangerous situations that I have barely gotten out of and others that are more welcoming.

I'll take you back to Thanksgiving weekend in 2010. Penguins have been on my must see list since I started traveling heavily. Luckily, Penguins are on the top of the things to do in Argentina list as they host penguins in both Ushuaia and Punta Tombo. Punta Tombo in near the town of Puerto Madryn, Argentina, hosts one of the largest Magellan Penguins in the world. You are able to walk right in front of the Penguins and get so close that you can touch them.

I had two goals: poke a penguin and do the Heisman trophy stance with one. I wasn't able to poke them because I didn't realize how fierce their beaks were but I did manage to do the Heisman stance. A penguin actually attacked me while I was taking pictures of its nest and I even have video of me dancing with a Penguin! On my trip to Antarctica I was surrounded by an entire colony of penguins while they were jumping on my back and legs.

It hasn't been all fun and games on my travels. I was born in Venezuela and on my last trip to the chaotic country I was robbed at gunpoint. The best part of the story is that they only took my camera, cell phone, and the cash I had on hand. I was able to negotiate the return of my wallet, all credit cards, and some cash to pay for the taxes on my flight. The best part is I almost scored the memory card of my camera back too, stupid criminals, they have no negotiating skills.

A few other scary situations include when I almost walked into the favelas of various countries.

The first was in Paraguay, as I was walking down the the stairs to enter the Brazilian favela a man came out of nowhere and told me I really, REALLY, didn't want to enter the neighborhood. I later found out that it's one of the most dangerous parts of Asuncion. When I was in Salta, Argentina I accidentally drove through the worse part of the city. An area that is so bad that people from the city don't even drive there. Normally they pin cars that are not from the neighborhood to not let them escape from the neighborhood. I luckily escaped.

Whether good or bad, the unexpected part about travel is what really excited me. There is a lesson to be learned from every bad situation and a fond memory to be remembered for every good situation. My trip to Antarctica is one of the most amazing things that I have ever done. The situation in Venezuela is one of the most dangerous I have been in. But you have to take the bad with the good.

_______
Marcello is a day trader that is currently traveling around the world. He shares his travel tips, funny stories, and experiences through his blog at WanderingTrader.com. He has visited over 35 countries and lived in 3 continents by the age of 21.
You can find Marcello on Twitter @wanderingtradr and Facebook WanderingTrader