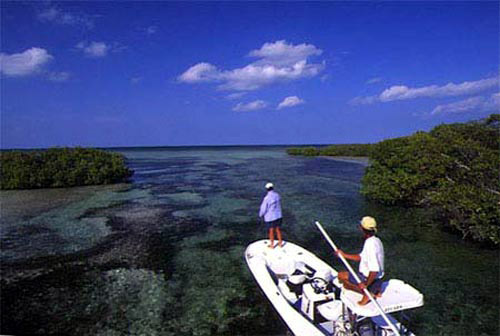 02 Jun

Wild Scuba Diving in Cuba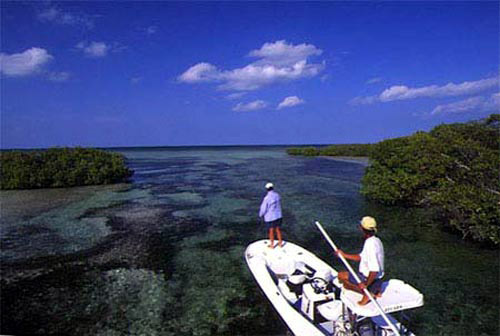 I started scuba diving in 2000 and from the very beginning got wild about the underwater world. I visited many places since then, but for whatever reason I never considered the Caribbean as a possible destination. Eventually, the time has come to discover Cuba.
There are several good places for scuba diving and after a quick research, my dive buddy and I chose the Jardines de la Reìna (the Queen's gardens), said to be the best place in Cuba for spotting sharks. The archipelago was declared National Park in 1996 and there's only one organization – Avalon Cuban Diving Centre – which has been allowed to operate scuba diving and fishing.
The journey from La Havana is quite long: a 4 hours drive and then 3 hours by boat to reach the archipelago known as Jardines de la Reìna but for those who, like me, never traveled to Cuba before the transfer is a nice way to get at least a snapshot of the island. Instead, don't ask me about the boat journey: I was totally jet lagged and slept all the time…
There's only a very limited number of possible options to stay at Jardines de la Reìna: 3 boats and the Tortuga, a floating hotel completely isolated and surrounded by mangroves. If you love wild journeys, scuba diving or fishing, that's the place for you. There's even the hotel 'mascotte': a crocodile named 'Franco'… But if you expect close beaches, entertainment and night life, better chose other destinations, as Cayo Largo.
The organization for scuba diving is perfect. Every day 2 or 3 dives, depending on the chosen package. Diving spots are reached by comfortable speedboats and after the morning dive, there's a chance to stop at a deserted beach for a while to have a swim or a walk. Back from the afternoon dive, we're welcomed by a lovely surprise: a good cocktail (Mojito, Frozen Daiquiri) and a few slices of pizza… Food is excellent: lots of fish, vegetable and fruits and very often delicious lobster.
Right now, I'm on the Tortuga's deck enjoying a beer, looking at the sunset and relaxing before dinner. Then, a little chat and to bed with a good book. More fabulous dives tomorrow, after a long and good sleep. I'll soon write about the amazing spots in Jardines de la Reìna and the close encounters with sharks. Stay tuned!
Travel addict and passionate about photography, Simon Falvo started Wild About Travel back in 2009. Leveraging her strong PR background, she developed an extensive knowledge of Digital Communications and Social Media Marketing. Besides travel writing SImon holds workshops and trainings, she collaborated with tourism boards for digital marketing campaigns and participated as a speaker at several events.