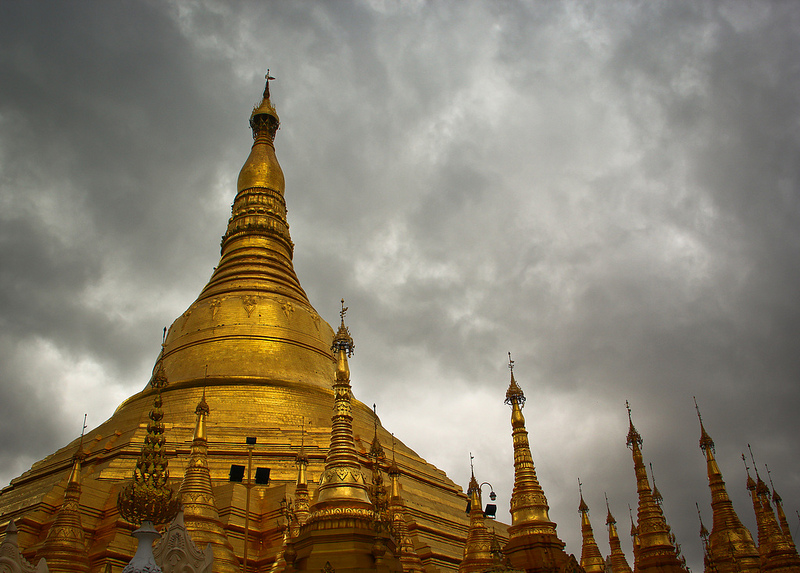 17 Jun

Yangon, The Gilded Shwedagon Pagoda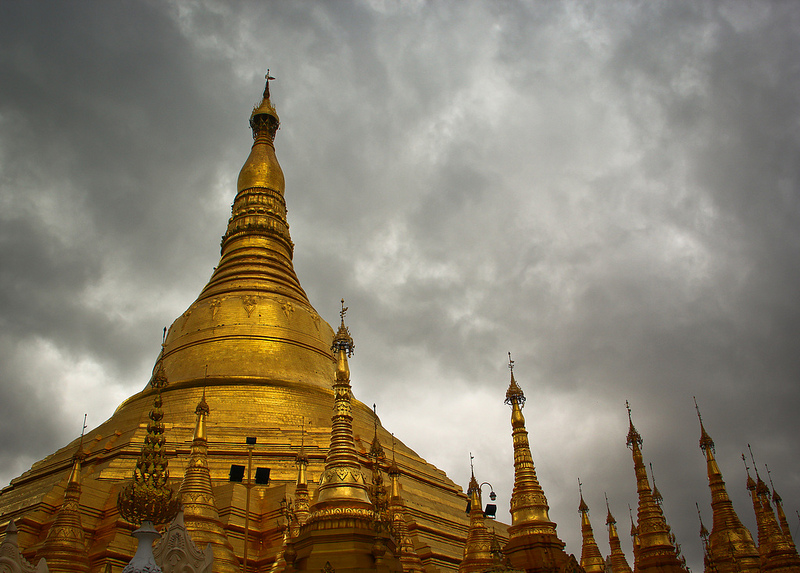 I had been looking forward to seeing the Shwedagon Pagoda at sunset with a strong sense of anticipation. My expectations were mostly driven by the wonderful images of the pagoda I had admired many times, but apart from that, I did not have a clear idea of how Yangon – the capital city of Burma – might look like and all I wanted was being surprised.
Indeed the Shwedagon Pagoda was nothing I expected and I felt puzzled. Surrounded by the menacing clouds of an upcoming storm, the gliding stupa made for a beautiful photo subject and it was easy to see why it's one of the most popular images of Burma. Still, though the overall effect was aesthetically nice, I was not impressed by the Shwedagon Pagoda. I was expecting an ancient religious building,  whose history could be read in the stones and decorations, and many buildings looked so new and standardised.
Maybe it's me who wasn't able to catch the beauty of the most sacred Buddhist temple in Burma, but I was not impressed from an architectural point of view, nor was I able to feel a strong spirituality. In fact, my reaction at the Shwedagon Pagoda was the first sign of how I would feel almost all along during my journey in Burma: out of place, uncomfortable and incapable to understand why so many people are so fond of Burma.
But, after all, that's what travel is all about: personal experiences and intimate, personal emotions.
More reading: 7 Things You Better Know Before Traveling to Burma