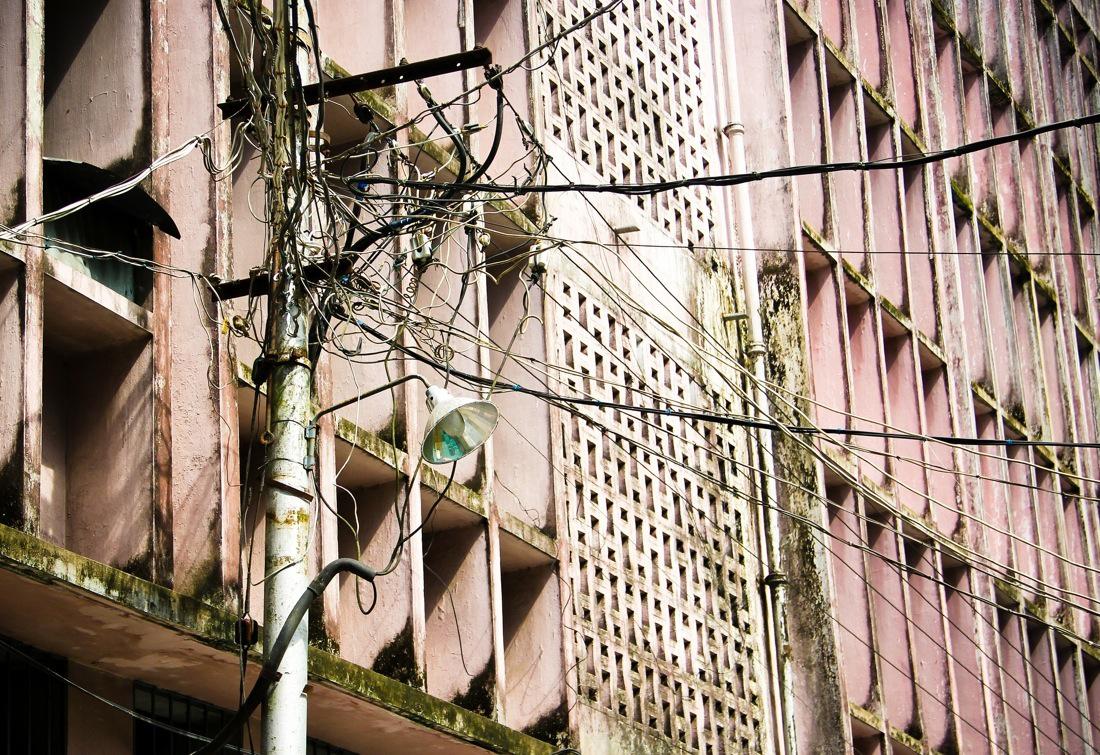 06 Nov

Yangon, Urban Decay in… Pink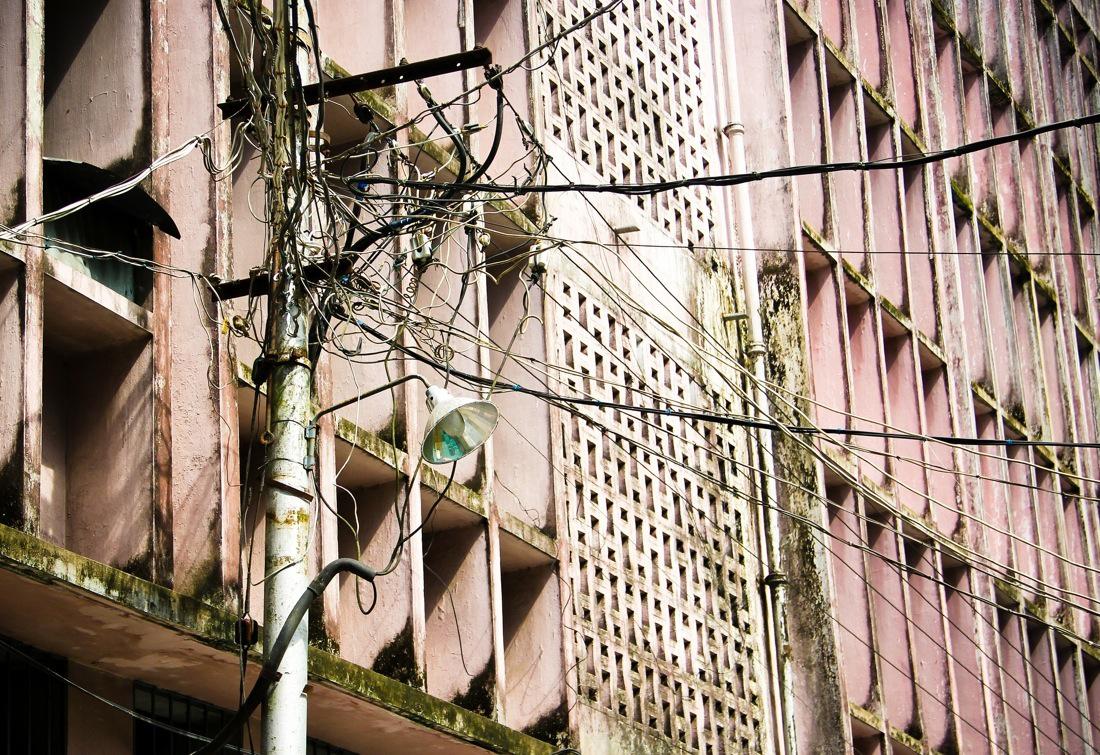 Yangon, the former capital of Burma until the military regime decided to move it to Naypyidaw, is anything but what I would call a beautiful city.
All in all, one of the few things which attracted me in Yangon where a few images of urban decay
Polluted, chaotic, noisy, dirty and mostly crumbling, Yangon however offers a few interesting corners of what I would call 'urban decay'. Unable to really appreciate it as a city, despite the glittering Sule and Shwedagon Pagodas, I tried to concentrate on a few images capturing my attention. What stroke me, apart from the people and the life in the streets, was indeed the urban decay. There was some unwitting harmony in these electric wires and the old, faded pink buildings to which they are attached. And as strange as it may seem, it was one of the few moments when I felt intrigued by Yangon.
More reading: 7 Things You Better Know Before Traveling to Burma
_______
If you liked this story, you may want to subscribe to Wild About Travel Newsletter  for more travel inspiration