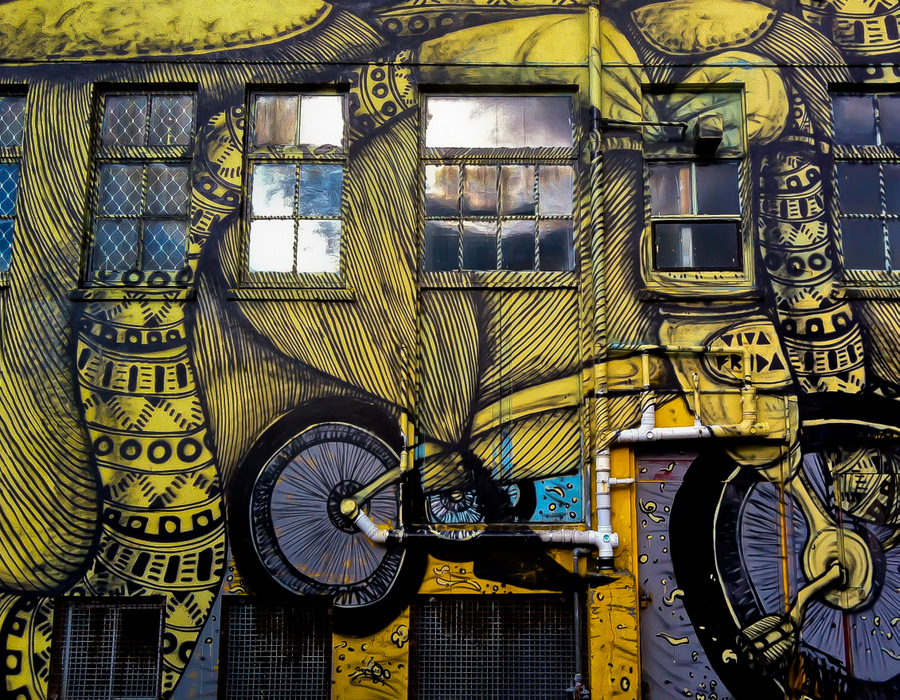 23 Feb

Yellow Bike, A Mikaere Gardiner Graffiti in New Plymouth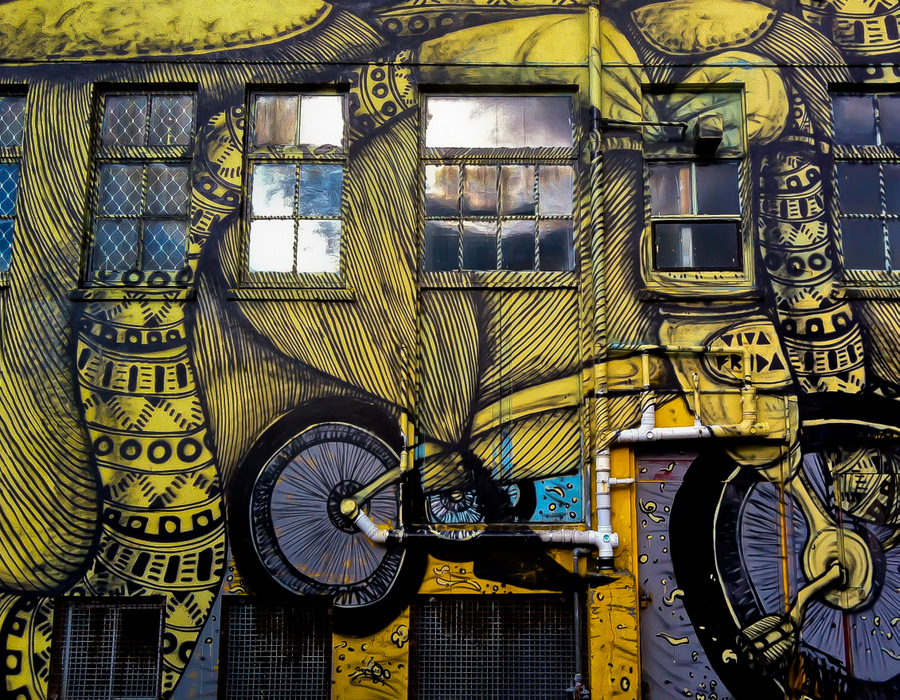 For no particular reason I was not expecting to see street art in New Zealand, thus this large graffiti of a yellow bike in New Plymouth immediately caught my attention.
As a city, New Plymouth is not particularly attractive although it has a nice coastal walk along which I had an enjoyable hike. One day, while walking along the main streets, I spotted a sort of square – which I later learned is named Huatoki Plaza – that seemed to be colorful and approached it to have a look. There, I found myself face to face with this large graffiti, spending some time admiring the details of the yellow bike and the contrast with the purple filling of the wheels, making for a delightful contrast.
The large-scale graffiti was painted by Mikaere Gardiner, also known as "Eno", once considered a vandal who has become an authorized and recognised artist. The yellow bike graffiti decorating a building in Huatoki  Plaza was commissioned to "Eno" by building owners and the New Plymouth District Council approached the artist, asking him to create more colorful graffiti in the city. Today, Gardiner is an acclaimed street artist whose talent is also recognised outside New Zealand.
P.S.- I have no idea if the graffiti has a title and "Yellow Bike" is a fantasy name I gave it since it was my favorite detail.
More street art? A Photo Tour of Brighton Stunning Graffiti