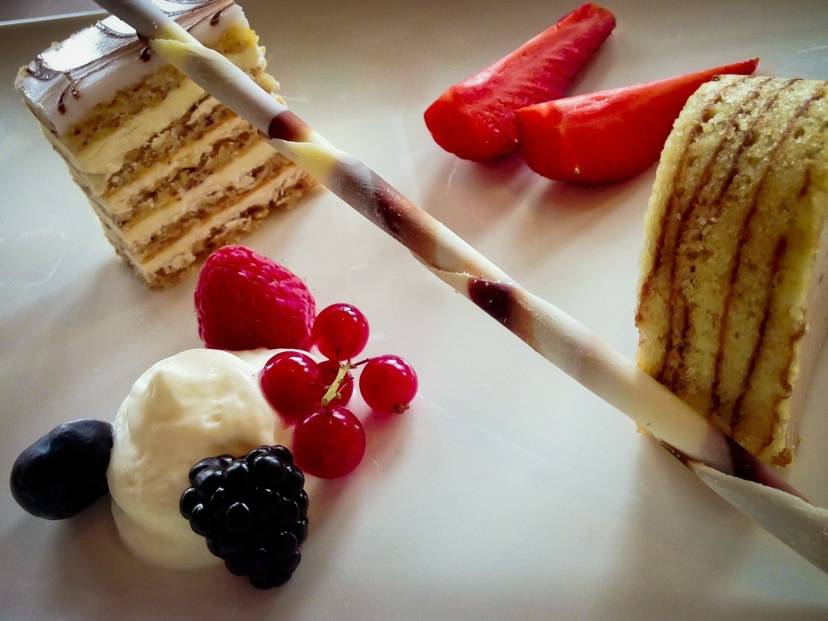 05 Jul

A Scrumptious Dessert on the Slopes of the Zillertal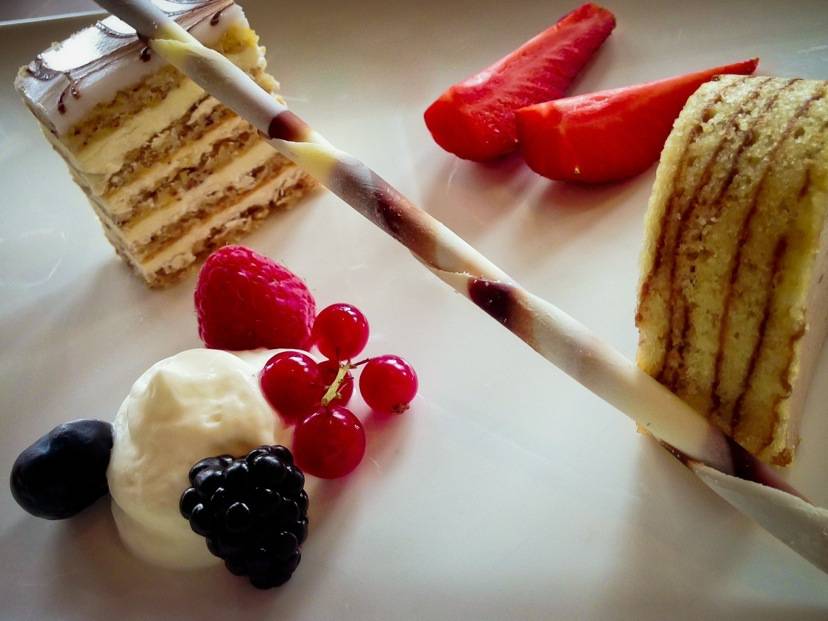 There's more than beautiful mountains and exciting winter activities in the Zillertal, a lovely valley in Austrian Tirol.
Unexpectedly, I found excellent gourmet food in a couple of restaurants on the slopes, which is rather uncommon. In most ski resorts I know, restaurants at the top of the cable cars or along the ski routes are extremely expensive and, often, the quality is mediocre.
The Penkentenne Hut, in the Ski and Glacier World Zillertal 3000 Resort, was thus a very welcome surprise. Nicely decorated tables, a pleasant atmosphere and a good choice of delicious Austrian specialties. The highest point was reached at the end, when we were served a scrumptious dessert, beautifully arranged and incredibly tempting.
The only downside of such an excellent lunch was feeling rather full and afterwards more inclined to a siesta than to further skiing. Therefore, next time I'll visit the awesome Zillertal, I'll do a lot of skiing in the morning and make a late break for lunch, after which going straight to the hotel for a little rest and relax in the spa.
_______
Note: Warm thanks to the Tirol and Tux-Zillertal Tourism Boards for the invitation to discover this beautiful valley. My opinions, as you can easily figure, were only driven by the delicious food of Tirol 🙂 ! 
More on Zillertal: Nature's Ice Palace: Discovering Wonderland Underneath the Hintertux Glacier