As most of the world is in lockdown due to the Covid-19, we can at least take advantage of having more time. Check-out these armchair travel books to feed your wanderlust.
Inspirational travel books
I was born in between the Baby Boomers and Generation X. I witnessed changes in how we travel, which likely seem incredible to the younger generations. Many things which we now give for granted, like credit cards, smartphones, the internet, low-cost airlines, and the almost ubiquitous connections, are rather new. Only 30 years back, traveling was much more difficult, and… adventurous.
Here are a few books which I find truly inspiring.
Around the World in 50 Years
by Albert Podell
His philosophy is "the worst of the things happen, the better the story is going to be," as Podell shared on a BBC Video.
It all started with stamps, which Podell began to collect from the age of six, fascinated by exotic animals and the landscapes depicted. He came from a poor family who could not afford to go on vacation, but he decided that one day he would be able to travel around the world.
Podell's adventure began with a road trip, back in 1965. He traveled around the world for 19 months and broke the record at the time for traveling and driving the longest route around the world. It was just the beginning of his adventurous journey. 
In March 2015, he published the book Around the World in Fifty Years: My Adventure to Every Country on Earth, the fascinating and inspiring account of his 50 years of travel.
Much as I love my traditional paper books, and I have hundreds, I grew increasingly fond of my Kindle. Especially when I travel for a long time, it's so good to have several books stored in a small and light device. If you're considering buying a Kindle, this might be the right time since the prices are currently down more than 25%.
The Great Railway Bazaar
by Paul Theroux
Full Tilt: Ireland to India with a Bicycle
by Dervla Murphy
In 1963, she finally set off to make her dream come true. Full Tilt is the story of her exceptional journey across Europe, Iran, Afghanistan, Pakistan to Delhi. 
Armchair travel books for adventure lovers
A Voyage For Madmen
by Peter Nichols
K2: Life and Death on the World's Most Dangerous Mountain
by Ed Viesturs, David Roberts
Books for nature and hiking lovers
Whether it's an easy day hike or a long-distance trek like Scotland's West Highland Way, few things make me feel better than a full immersion into nature.

I feed my passion by collecting guides on hiking trails and maps. And to me, the most rewarding armchair travel books are photography books showcasing the most scenic mountain views in the world.

National Parks of America: Experience America's 59 National Parks (Lonely Planet)
Fifty Places to Hike Before You Die: Outdoor Experts Share the World's Greatest Destinations
by Chris Santella, Bob Peixotto
Books for travel and food lovers 
Food culture is an essential experience when traveling. And some countries have been historically more blessed than others. For the time being, you may not be able to travel. But you can have a journey from home through local dishes and flavors. Italian cuisine and French cuisine are considered some of the best in the world. Due to their popularity, it's become easier to find the proper ingredients. So… Get ready to cook memorable dishes. 
Lidia's Favorite Recipes: 100 Foolproof Italian Dishes, from Basic Sauces to Irresistible Entrees: A Cookbook 
by Lidia Matticchio Bastianich, Tanya Bastianich Manuali 
Tasting Paris: 100 Recipes to Eat Like a Local
by Clotilde Dusoulier
Travel books to inspire your next journeys

1,000 Places to See Before You Die
by Patricia Schultz 
---
Bonus: Adult coloring books 
Being on lockdown due to the Coronavirus is hard when not straight stressful. For the time being, we can only dream of the time when we'll all be able to travel again, no matter if far away or in our own backyard. Meanwhile, coloring books are an excellent option to cope with stress.

Here are a couple of adult colouring books which you might like.
Ocean Life: Adult Coloring Book 
by Blush Design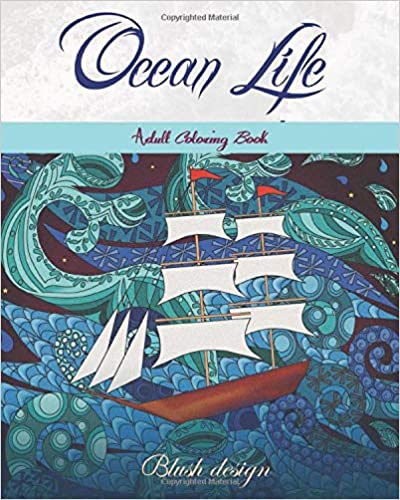 I love scuba diving, and I often recall the breathtaking marine life and biodiversity in Bunaken Marine Park. 
As you wait for your next underwater adventure, this coloring book might just be the right way to relax while waiting for your next dive. 
Buy on Amazon
Color Minneapolis – Adult Coloring Book 
by M. Funk 
When you're born in Italy, like I am, it's hard not to be passionate about art and architecture. Color Minneapolis is a lovely adult coloring book that will allow you to express your creativity. 
Buy on Amazon
_____
Wild About Travel is a participant in the Amazon Services LLC Associates Program, an affiliate advertising program designed to provide a means for sites to earn advertising fees by advertising and linking to Amazon.com
Pin for later!