In an ideal world, everyone embarking on backcountry camping would have an amazing time and make it back home again without incident. However, that doesn't always happen. Remote camping is a fabulous experience but also presents many risks, and campers can end up in scary situations they didn't think possible. You won't be able to prepare for all emergencies and circumstances that could happen on a camping trip in the wilderness, but this guide might provide helpful information to keep you as safe as possible on your next camping trip. 
– This post is sponsored by Growatt –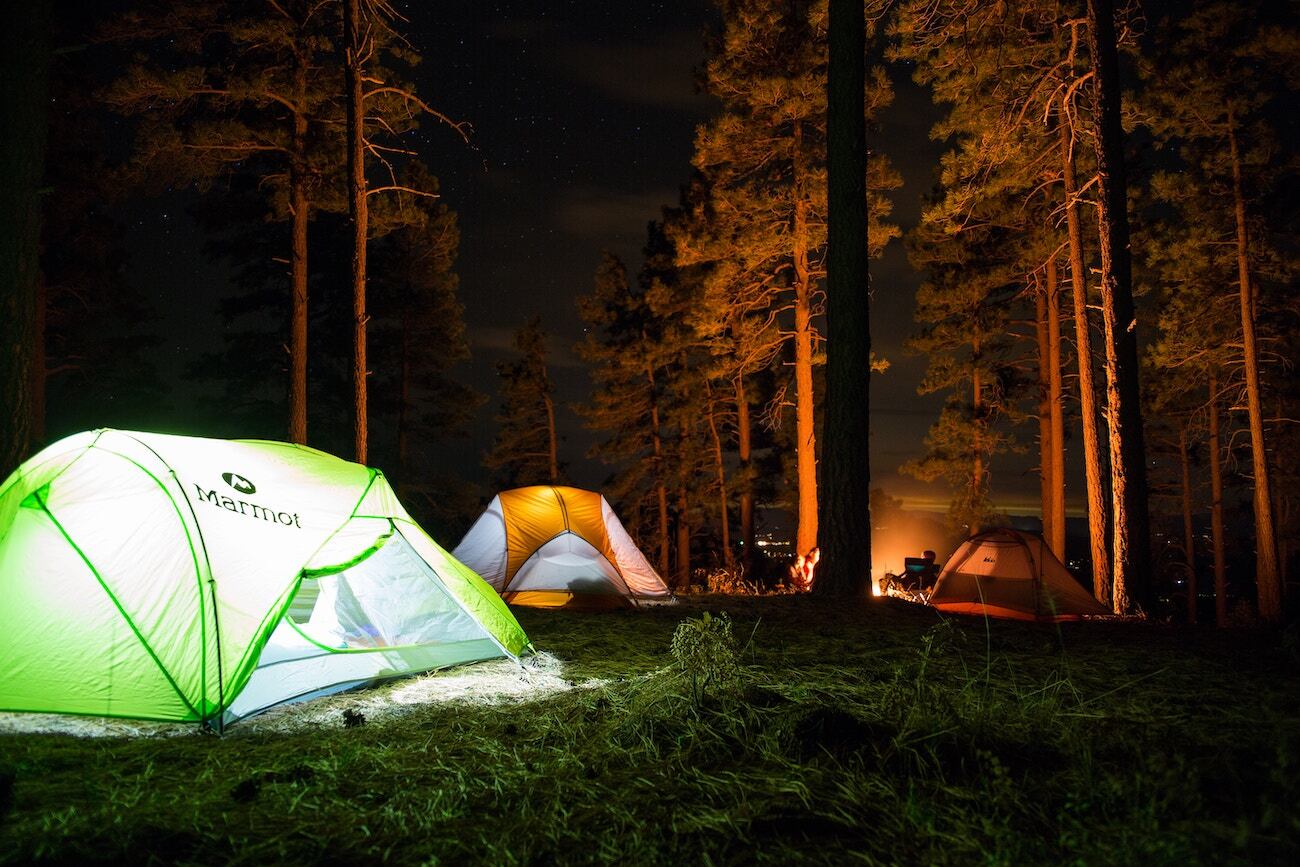 What can happen when camping in the wilderness?
Before you learn about the necessary equipment for camping, such as a first-aid kit, a solar generator, and communication technology, it's essential to understand what can happen in the wilderness. By understanding the potential dangers, you might be better equipped to handle them should they happen to you.
Being exposed to the elements can put some people at an increased risk of sunburn, dehydration, and heat exhaustion. If you're backcountry camping during the cooler seasons and partaking in winter activities, hypothermia and frostbite might also be of concern. 
Slips, falls, cuts, scrapes, and abrasions when out in nature can happen, along with altercations with wild animals and sudden illnesses. Campers might also experience issues associated with pre-existing conditions or allergies.
That's why unless you already have extensive coverage, I strongly recommend travel insurance.
Pack for an Extended Stay
You might only be camping for a few days with your loved ones, but pack provisions for at least twice that long. Not only will this mean you are thoroughly prepared if you decide to stay longer, but it can also ensure your comfort if you have no choice but to stay for an extended period. If the weather changes, roads close, or you can't leave for another reason, you'll have enough food and water to sustain you.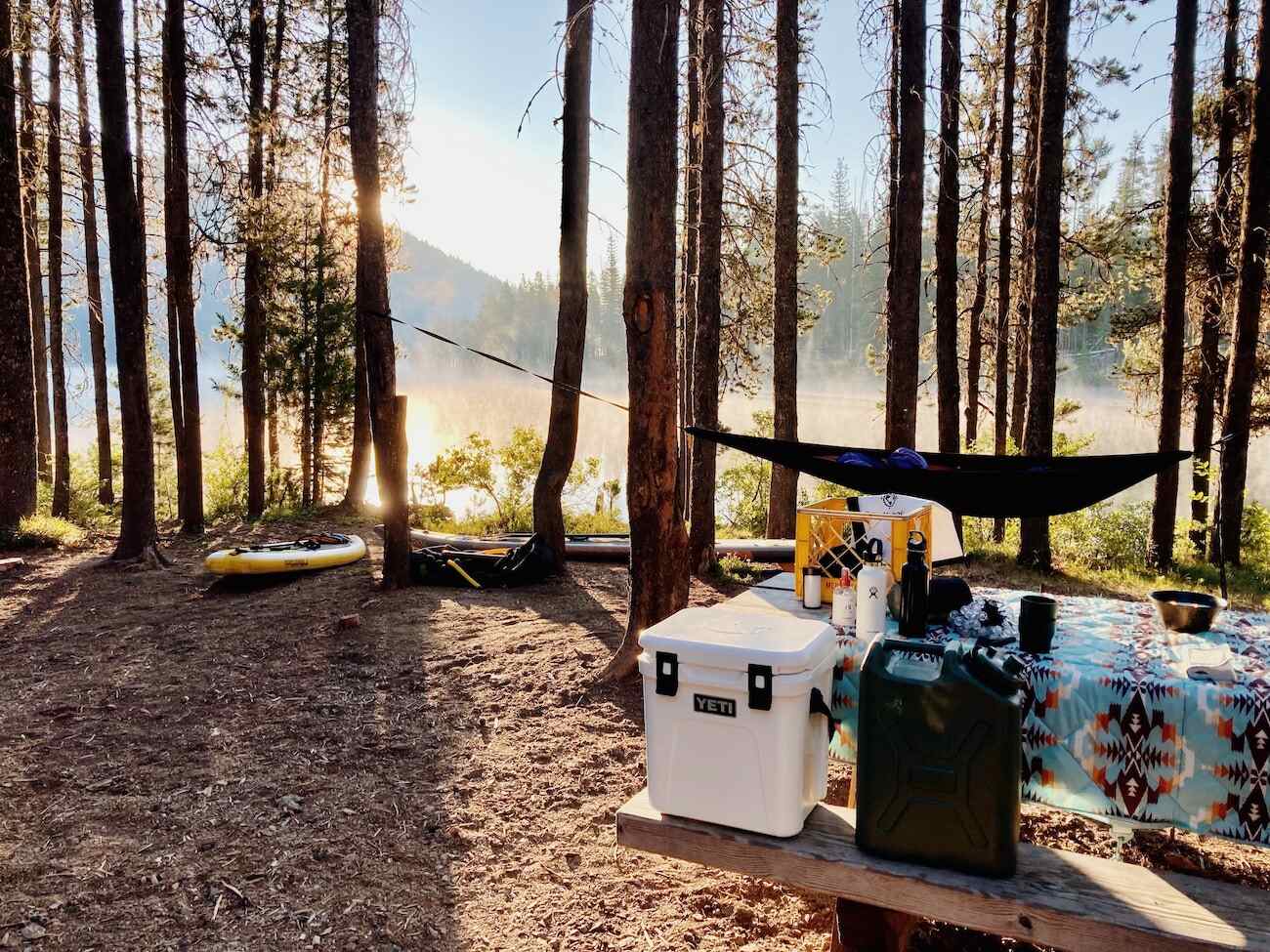 It's easy to assume that you'll always be able to leave your chosen campsite when you please, but that's not always the case. In January 2023, at least 300 campers became stranded at a park near Tucson, Arizona, after flooding from recent rain storms. The water, mud, and sand became so deep that even campers with lifted trucks and four-wheel drive vehicles couldn't leave. Preparing for such eventualities might allow you to remain calm until evacuating or exiting is possible.
Write Lists
When you're heading into a remote location to go camping in the wilderness for a few days, you can't just make a quick trip home to get anything you've forgotten. Write extensive lists and separate camping goods into categories to potentially reduce the chance of forgetting something. Not everyone has vast experience. Therefore, if you're just starting backcountry camping, here are a few basic lists and items to help you create your own:
Cooking
Gas cooker
Gas
Cooler
Cups
Bowls and plates
Cutlery and utensils
Washing-up bucket
Eco-friendly dish-washing liquid
Sleeping
Tent (unless you have or hire a camper van)
Self-inflating mattress
Sleeping bag (remember to pack the one appropriate for the season).
Blankets (light ones are a perfect choice, as the weather and temperatures might change abruptly, even in Summer if you're in the mountains)
Rechargeable lights
Tent-friendly heating and cooling appliances
Entertainment
A solar-powered generator for devices
Rechargeable music devices
Hiking equipment (you may find helpful my day-hike packing list)
Reading materials (If you're a passionate reader, like I am, and you don't have one yet, I suggest you buy a Kindle. That way, you can store many books and decides which one(s) to read depending on your mood).
Games  
Other useful tools when backcountry camping
Water purifier: no matter if the water looks clear, it might not be safe. I bring my Steripen with me all the time, even on a day hike, as I want to be sure about the water I drink.
Power bank: I want to be sure at all times that, in case of an emergency, my phone will have enough power.
Emergency whistle
Create an Expansive First Aid Kit
A basic first aid kit won't always be enough to remedy illnesses and injuries in the wilderness. Pack extra supplies to help any member of your camping group should they encounter trouble. Medication for pre-existing conditions, pain relief, insect repellent, burn cream, and an emergency blanket can be a few of the many essential items to have. Ensure all campers know where the emergency supplies will be, but keep anything potentially dangerous out of reach of children.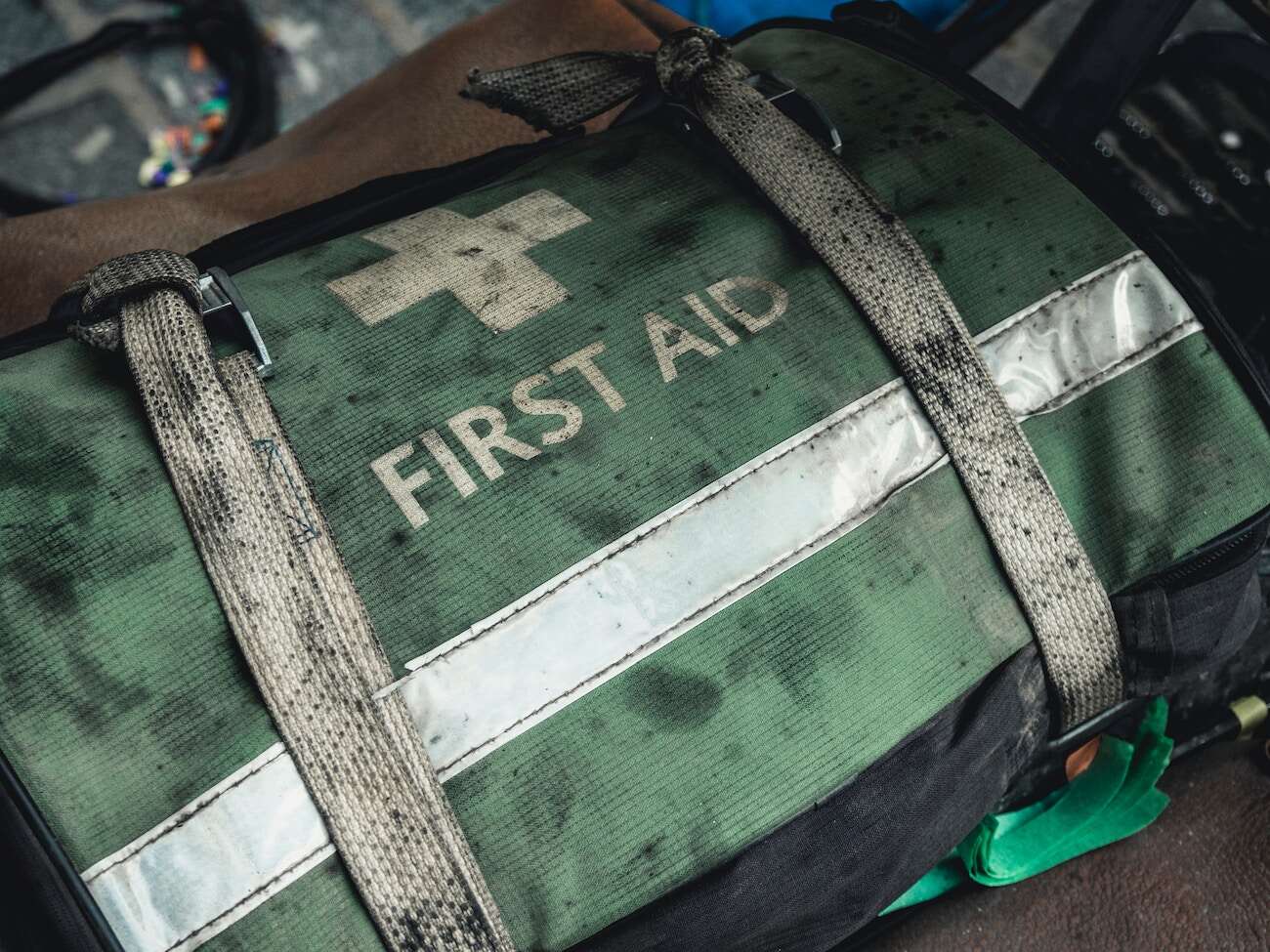 It's also important to have a basic level of knowledge regarding the care and management of injuries and illnesses. Brush up on your bandage-wrapping skills, and even consider learning how to position a splint if someone breaks a bone. The more first aid skills you have, the more confidence you might have in your ability to handle an emergency at your campsite.
Undertake Pre-Trip Planning
You might be familiar with the area you'll be camping in, but that doesn't mean the conditions will always be the same each time you visit. Undertake pre-trip planning by researching the area and understanding the potential risks like adverse weather conditions and wild animals. Look for warnings of heavy rain, snow, flooding, and storms, and pay close attention to the expected wind speeds. After all, pitching a tent in the wind and rain can be challenging.
Take On-Site Precautions
Upon arriving at your chosen campsite, take a moment to lay the groundwork for a safe campsite and camping experience. This can involve selecting a safe camp, such as one that's not at risk of flooding and is a safe distance from wildlife where possible.
Choose flat ground for your tent, ensure your tent pegs are firmly installed in the ground, and set up your campfire at least 10 feet away from your tent. Always check with the closest forest, grassland, or ranger district to learn about any fire restrictions and know your local rules for the type of fire you're allowed to light.
Once you're settled in, take the time to ensure appropriate food storage before heading to bed. According to the National Park Service, there are different regulations for food storage depending on where you camp. Check with each park you visit to be aware of what these might be, including:
Keeping your food within arm's reach
Storing food in your car during daylight hours with the windows closed
Securing all food and scented items upon arriving at your campsite
Not storing food in your tent or backpack
Not burning excess food
Using portable containers and food lockers
Set Camping Rules
Most families have rules at home, so consider setting rules and making safety plans when you set off with your family into the wilderness, such as:
Never leaving the immediate camping area alone
Familiarizing yourself with the site and the many possible dangerous plants and animals within it
Checking the weather forecast often
Choosing a meeting place if campers become lost or get separated from the group
Always telling someone where you're going if you leave the main group.
Keep the Lines of Communication Open
When you're in an urban area, communicating can be easy. Most people have mobile phones, and there are neighbors you can run to if you need help. Communication can be much more challenging in a remote location, but it's not impossible.
Bring walkie-talkies on your camping trip for easy communication around the campsite. It's also important to make sure someone at home knows where you are and when to expect you back. If phone reception is patchy where you'll be camping, identify and mark any strong spots in case you need to make a phone call in a hurry.
Camping trips are for new experiences, relaxing, and making memories. However, there are never any guarantees that you won't encounter an emergency. The more prepared you are for an upcoming wilderness adventure, the more confidence you might have to handle any challenges thrown your way.
_______
This post contains a few affiliate links. That means that if you make any purchase, I get a small commission at no extra cost to you.
Pin for later!