From outside, it's just another modern – and rather impersonal – building, but as soon as I set foot inside Mama Shelter Marseille my first reaction was… WOW!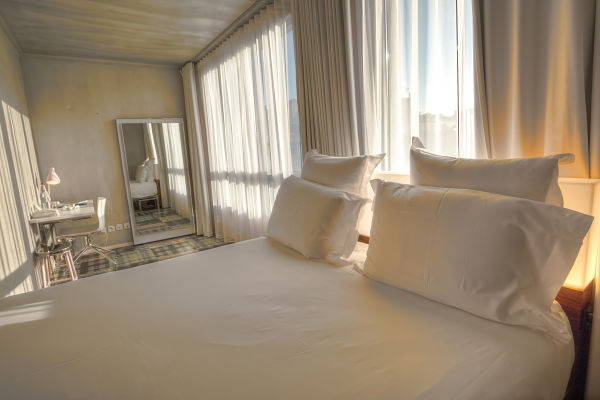 Giant I-Macs, a carpet with a huge sardine (which, I discovered later, is one of the symbols of Marseille), smiling young people at the reception desk wearing an unconventional and funny apron. It was just the beginning of one of the best hotel experiences in the last years.
With Mama Shelter Marseille, it was love at first sight
I entered my room welcomed by a wonderful late afternoon light, piercing through the wide window panels.
Immediately, I liked the design, modern and clean, with a lot of white and a touch of green and pink. Modern, fashionable but also warm, welcoming and original.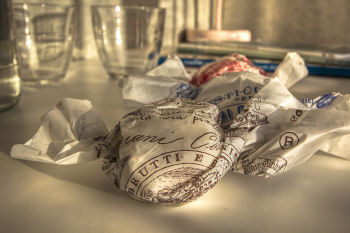 On the wall in front of the bed, an I-Mac (yes!), and facing the bathroom a large mirror with two funny masks of the Looney Tunes characters.
Because at Mama Shelter everything is made for guests entertainment, starting from an incredible number of free movies on demand to watch while laying on the comfortable bed.
The full extent of world-famous designer and architect Philippe Starck's genius – who designed all Mama Shelter hotels – became apparent once I entered the bar and restaurant.
Mama Shelter Marseille was one of the best discoveries of the year
Above the counter, a long line of colourful life buoys, all illuminated and each one with a funny shape. Writings on the roof, big iron lamps reminding of industrial architecture, vintage posters, wooden tables, a spotless open kitchen and objects, everywhere, in a fascinating creative apparent chaos which in fact is a perfect eclectic harmony.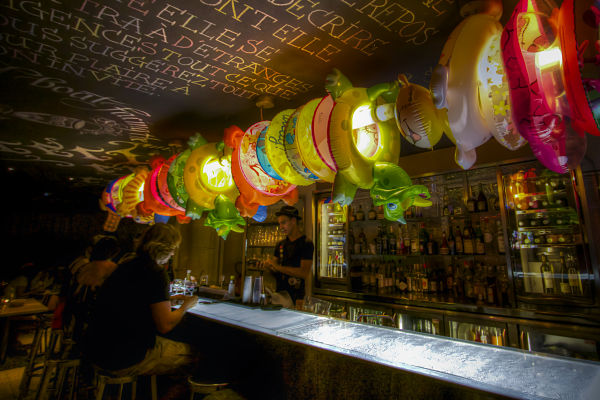 Like the masks in the bedroom, all interior décor is a reminder of our inner child, an invitation to let oneself go or to share one's talent by playing one of the many musical instruments that any guest is welcomed to play.
In the pretty courtyard, with more tables for those wishing to have a drink or a light meal 'al fresco', a chessboard with big pawns inside the little pool attracted kids like a magnet, their feet in the water in a hot summer afternoon.
As night started falling the bar, restaurant and courtyard got busting with life, gathering not only the hotel's guests but also locals coming for a drink or a bite to Mama Shelter Marseille, one of the trendiest places in the city.
I'm usually not attracted by hotels' restaurants but the ambience was too welcoming and with such a special vibe that I couldn't resist and had some delicious tapas and an excellent cocktail.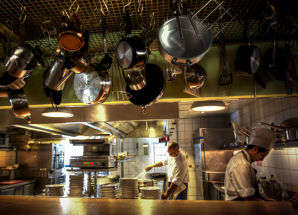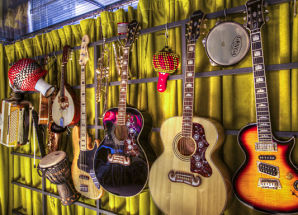 Back to my room, I had moments of pure bliss under the perfect shower spray before sinking into the bed for some reading and rest in what was one of the most comfortable beds I ever slept in. In the morning I had only one regret… Having to leave already, when I could easily have stayed at Mama Shelter Marseille for days.
What made my experience at Mama Shelter so special?
The lion's share goes to the originality of the interior design, blending different styles in an eclectic mix where every piece has been carefully studied and perfectly combining in the overall effect.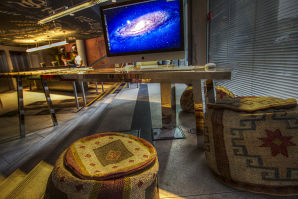 But there's more than that, though. Interior design certainly plays an important role in how we feel in a hotel, but what makes Mama Shelter different is the concept, the unconventional approach to the lodging experience.
Everything revolves around a clear and innovative philosophy: a welcoming 'shelter' to any target, a place where people can feel well, no matter if in the privacy of their rooms or socialising at the bar or at the restaurant, an experience affordable to anyone, thanks to a very clever online booking system with a number of special offers for stays at an excellent price (Rooms at Mama Shelter Marseille start at 49 euro in selected dates) when planning in advance.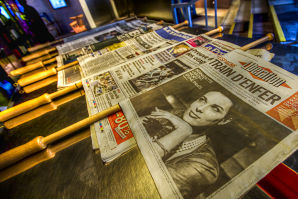 For now, apart from the Mama Shelter in Marseille where I stayed, the small hotel chain can be found in Paris, Bordeaux, Lyon and Istanbul, with more openings to come soon. As for me, I can't wait to go back to Marseille, or experience one of the hotels in the other cities.
Have you ever stayed at a Mama Shelter Hotel?
Practical Information: 
Address: Mama Shelter Marseille – 64, rue de la Loubière – 13006 Marseille T +33 (0)4 84 35 20 00
Getting there: Mama Shelter Marseille is located in a calm neighbourhood that can be easily reached by subway (nearest stops are Baille and Notre Dame du Mont, about 10 minutes from the hotel) and other public transportation.
Online Booking: Website
__________
Note: I am thankful to Atout France Italia and Mama Shelter Marseille for the complimentary stay in this lovely hotel. As always, opinions are mine and mine only.
More lodging experiences: A Blend of History and Design at Hotel Hospes Palacios de Los Patos in Granada