Smiling kids, women at the market or working in the fields, craftsmen making lacquerware objects, monks in the streets and the temples: the people of Burma are usually gentle, often shy, still rooted to their traditions although rapidly changing, perhaps not for the better.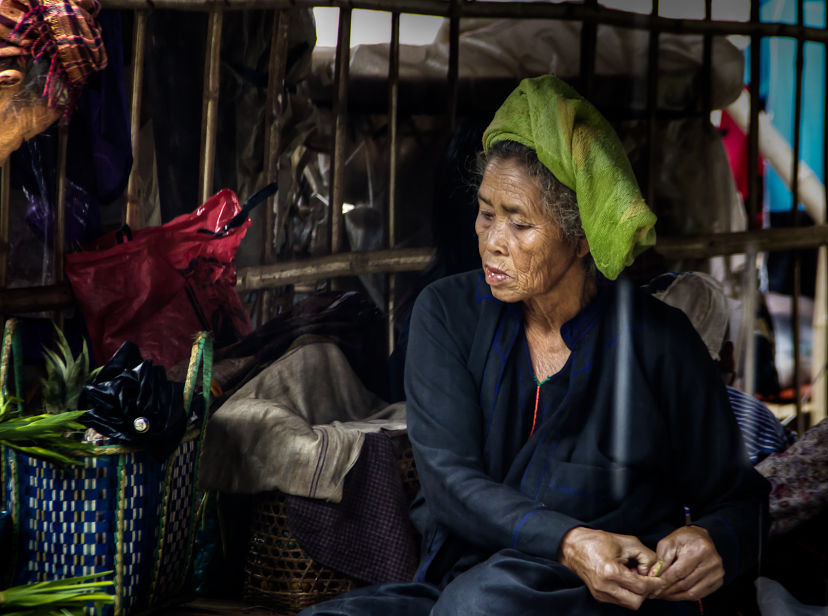 They live in difficult conditions and often they  work very hard, included the women, but the people of Burma haven't lost their smiles and gentleness. I suspect they age quickly, and remember feeling a wave of tenderness when looking at their beautiful wrinkled faces, so full of expressiveness, every crease a symbol of life.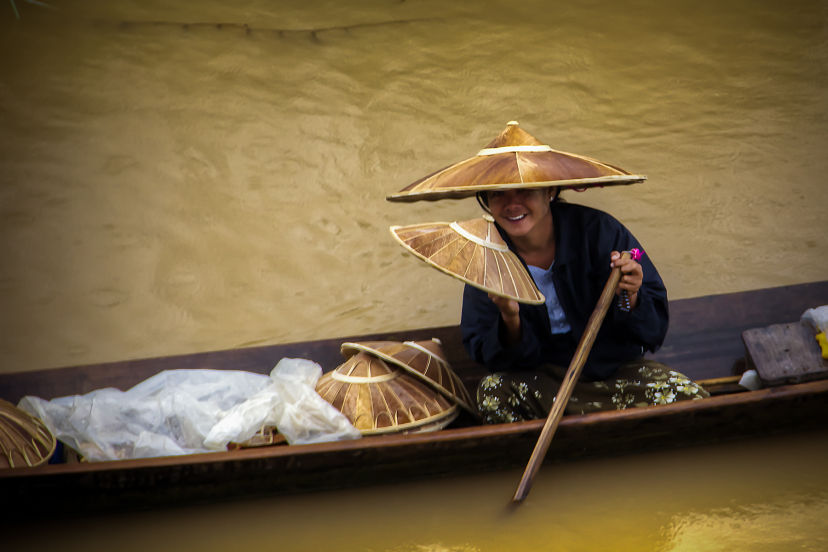 I admired the beauty of their wrinkled faces, burnt by the sun, marked by the hard life
I tried to mingle as much as possible with the locals, taking the regular boat crossing the river from Yangon to Dala amidst vendors, Buddhist monks asking for money, men playing cards.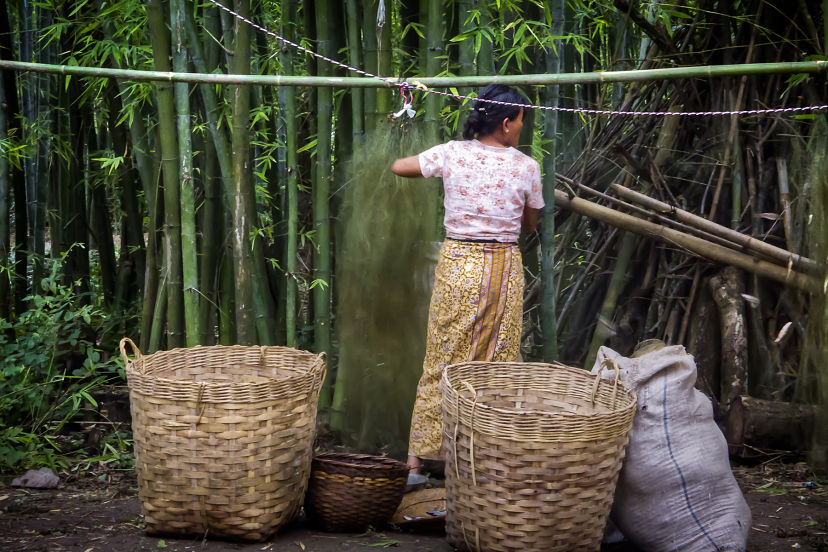 I traveled by bus, having long exhausting journeys surrounded by Burmese and only a few tourists. I hired a bike at Inle Lake to make a ride across the fields, far from the touristy tour of the lake by boat which I did not particularly enjoyed, meeting ordinary people attending their daily chores.

Things are changing, however, and I sense the smiles and the gentleness might soon fade away. In popular places like Bagan and Inle Lake many locals have already become pushy and, even worse, there's human exploitation to get money from tourists, like the Kayan women with their brass neck rings, exhibited for photos as if they were dolls.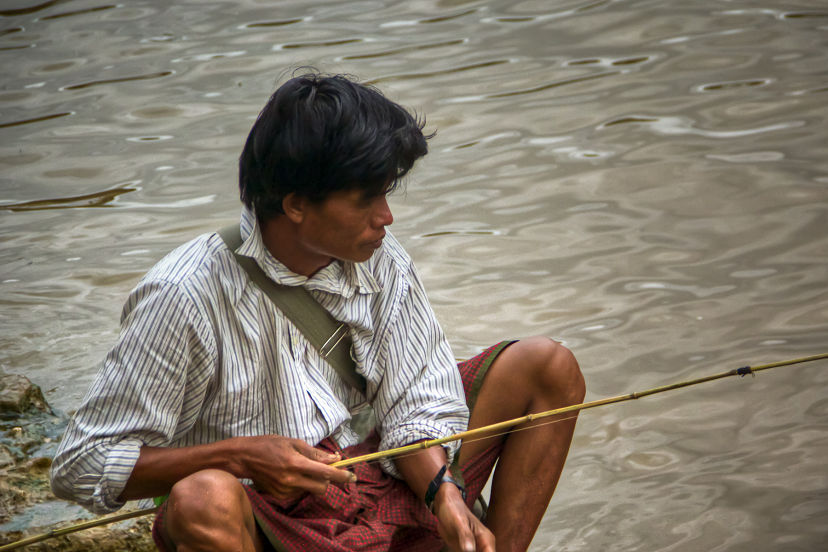 The negative impact of the increasing flow of tourists is already visible in the most popular places and between the people of Burma. Sadly, without a plan for sustainable development, I'm afraid that the damages will spread quickly and likely become irreversible.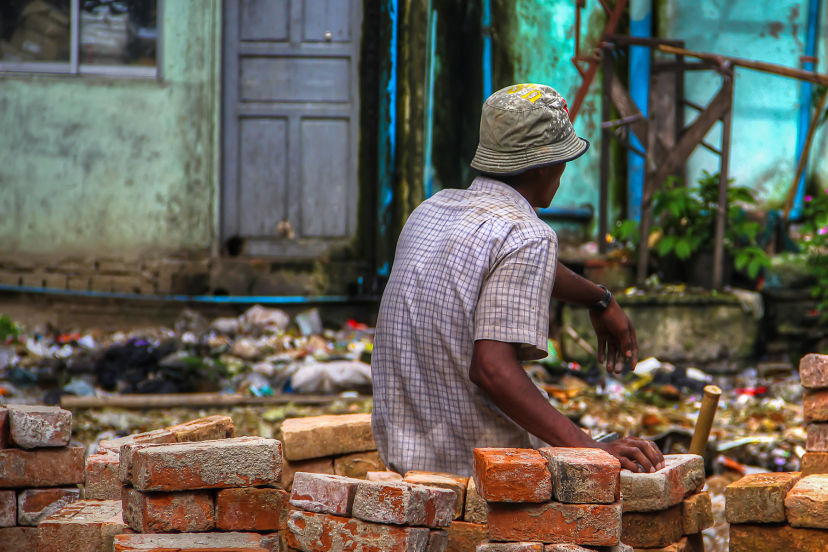 For now, I want to remember the people of Burma for their best trait, still easy to spot as soon as one goes away from the tourist path.
Which one is your favorite photo?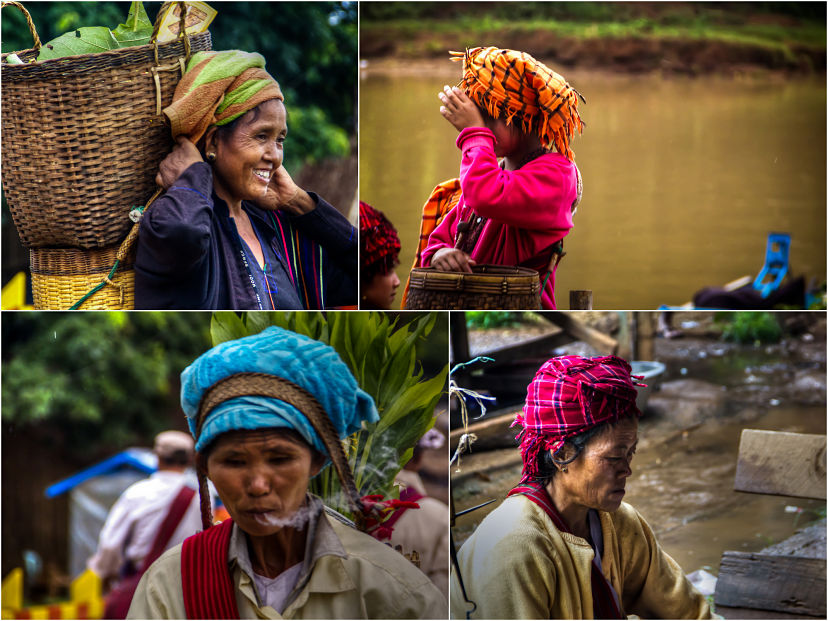 Fancy a little more of Burma? Traditional Life at a Burmese Market: A Photo Tour