Switzerland is definitely not short of scenic train routes, and the vintage train ride to Schynige Platte in the Bernese Oberland is a memorable experience.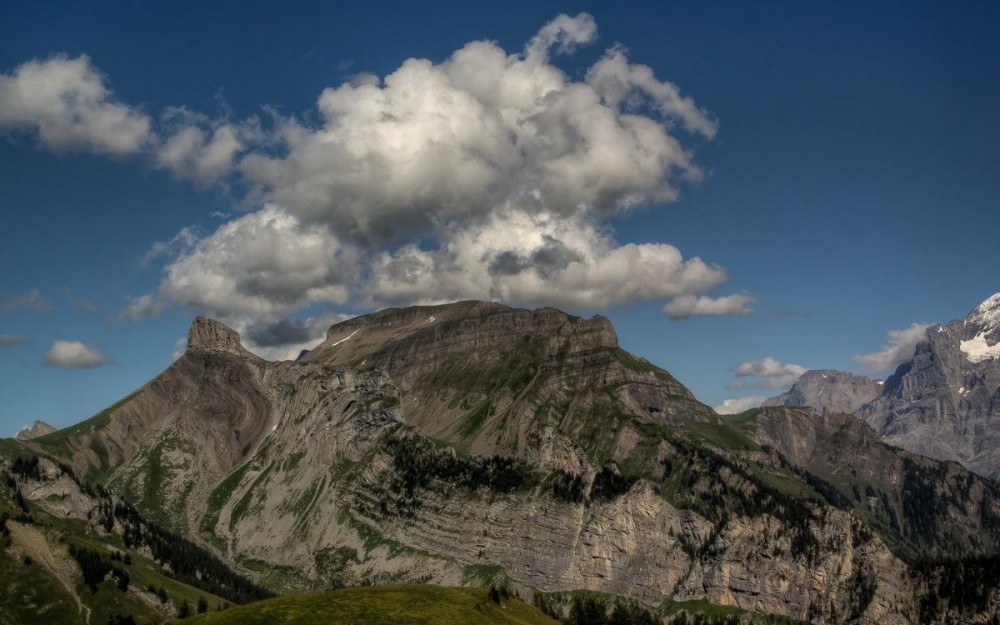 Leaving from Wilderswil, a small town nearby Interlaken, the train slowly climbs up the steep tracks across beautiful forests, green fields dotted with flowers in Summer, glimpses on the surrounding peaks until it reaches its destination: Schynige Platte, the plateau offering magnificent views on the Eiger, Mönch and Jungfrau as well as over Lake Brienz.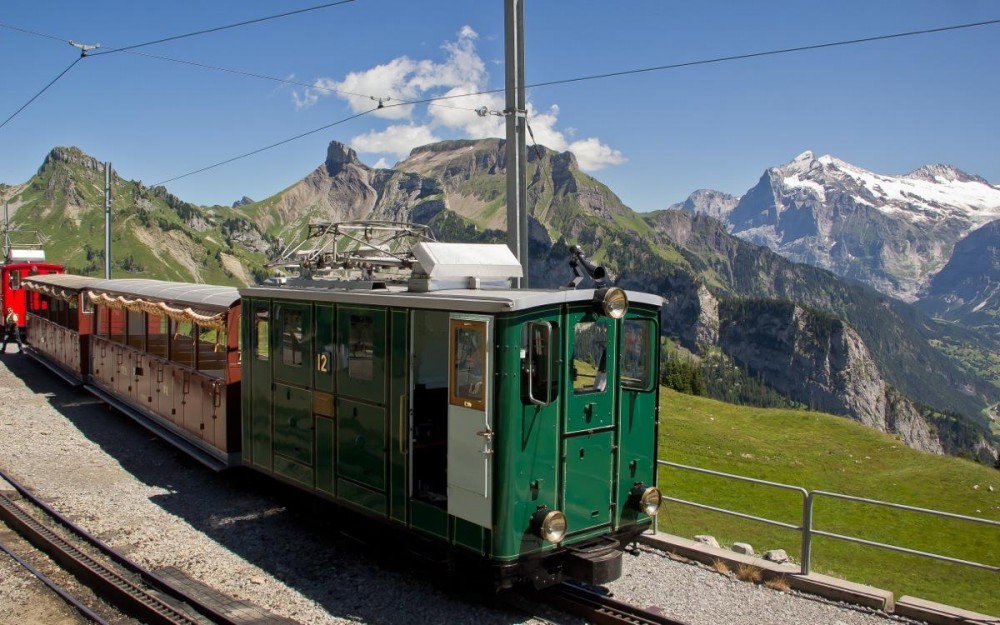 Schynige Platte, one of the best scenic train routes in Switzerland and Europe
The slow journey along the cog railway is pure bliss and as I sat in the vintage open carriages, lulled by the rhythm of the climbing train, my thoughts quickly flew away, to an imaginary world mixing memories from the past and present emotions.
I felt like I could experience the journey with all my senses: not only the stunning views but also the smell of the forest, the sound of the wind (and of the climbing train, of course), the taste that fresh air and so much beauty left in my mouth.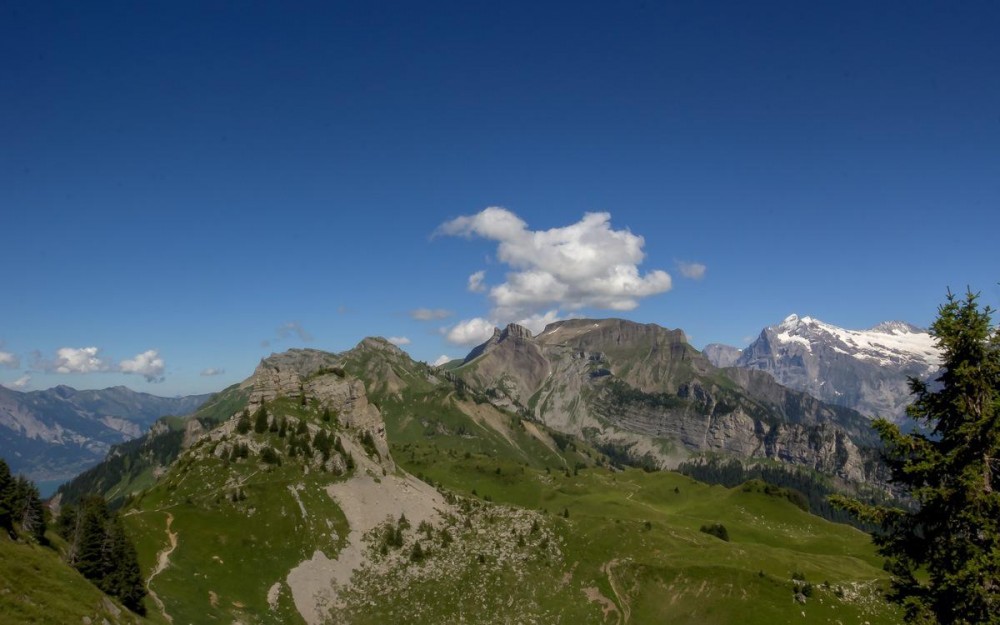 As soon as I stepped out the train, my eyes were caught by the breathtaking mountain scenery. Green meadows, rocks carved by erosion and. a little farther, the glittering white glaciers. I felt like an imaginary board was telling me: 'Welcome in Paradise'.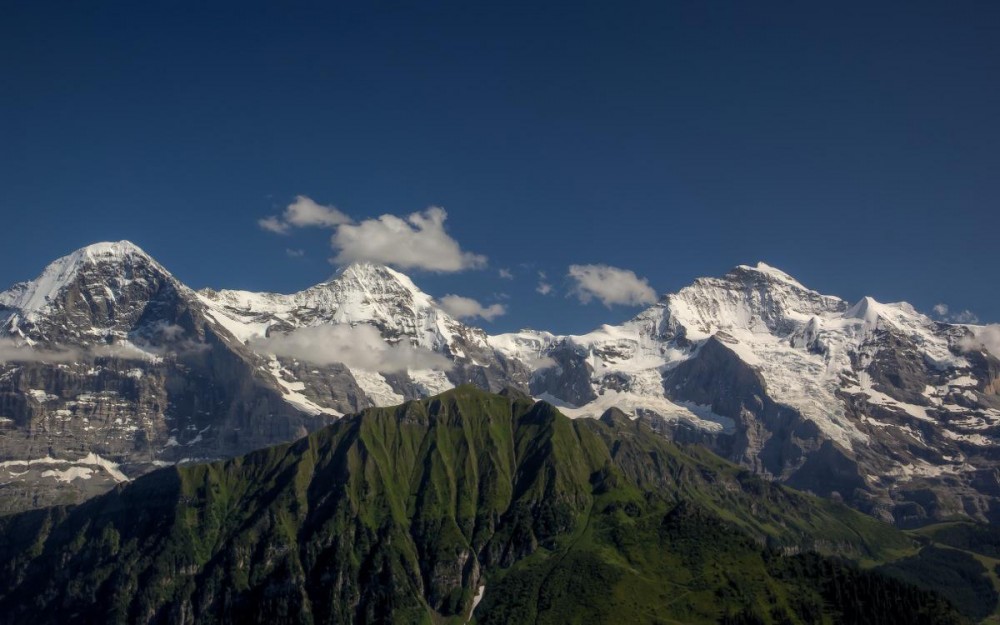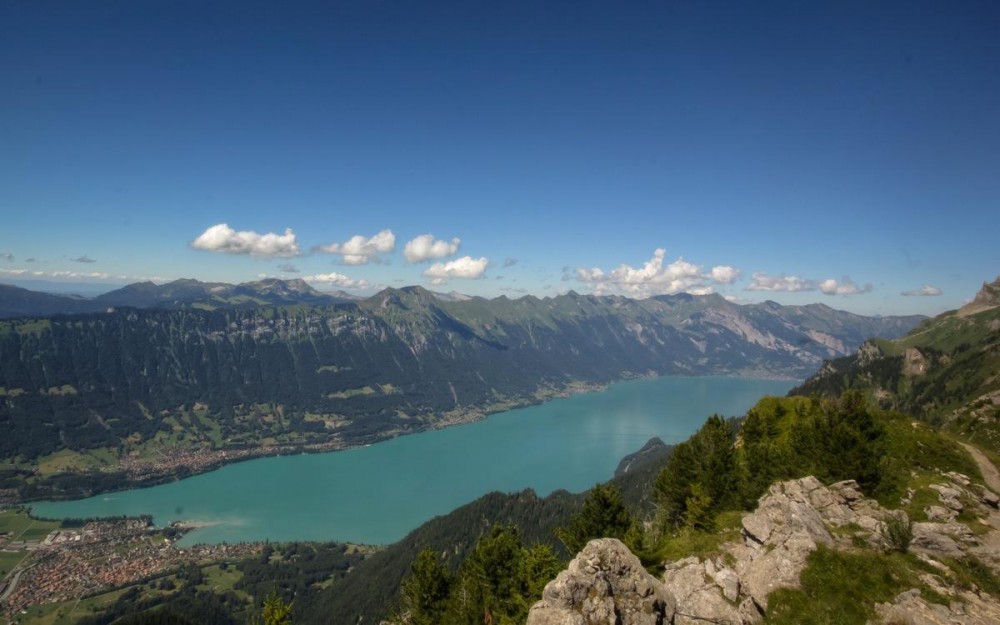 Schynige Platte is the starting point for several hiking trails of various length and difficulty and  despite I didn't have enough time for a long walk, I headed towards one of the shorter paths to enjoy a little physical exercise and admire more of the stunning landscape surrounding me.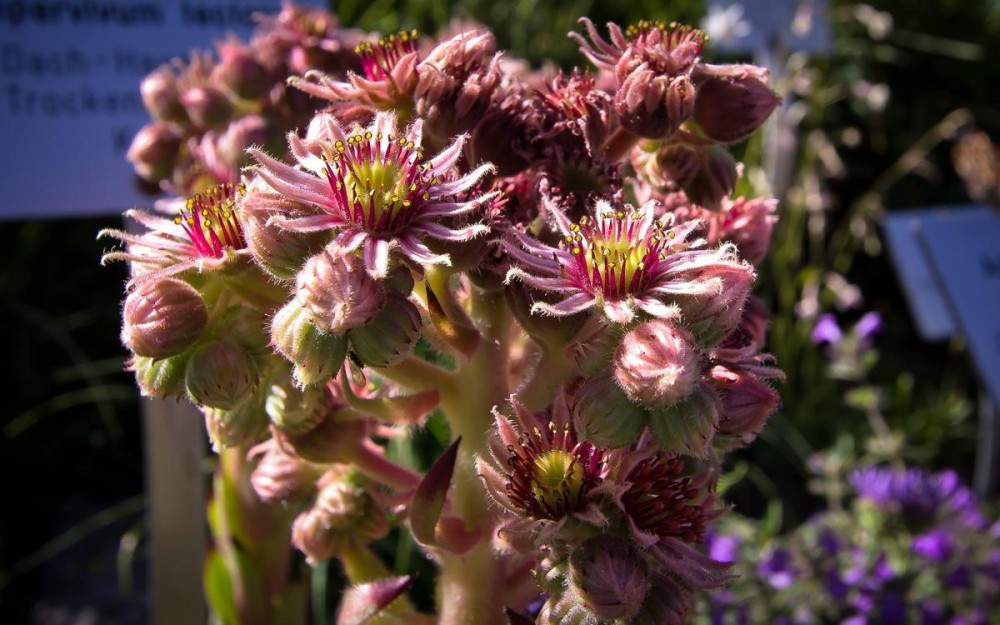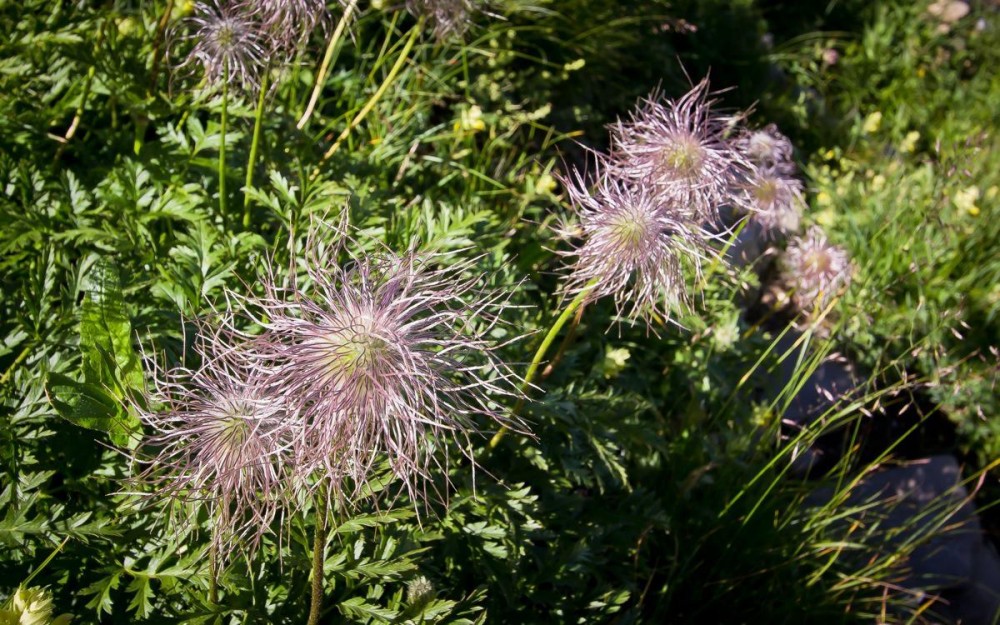 On the way back I stopped to have a look at the alpine garden collecting over 600 species, before heading to the panoramic restaurant for one of my favorite typical Swiss dishes: Rösti (for those who never tasted it, it's made of fried grated potatoes often including bacon and in some cases with a fried egg on top), washed down with a glass of cold beer.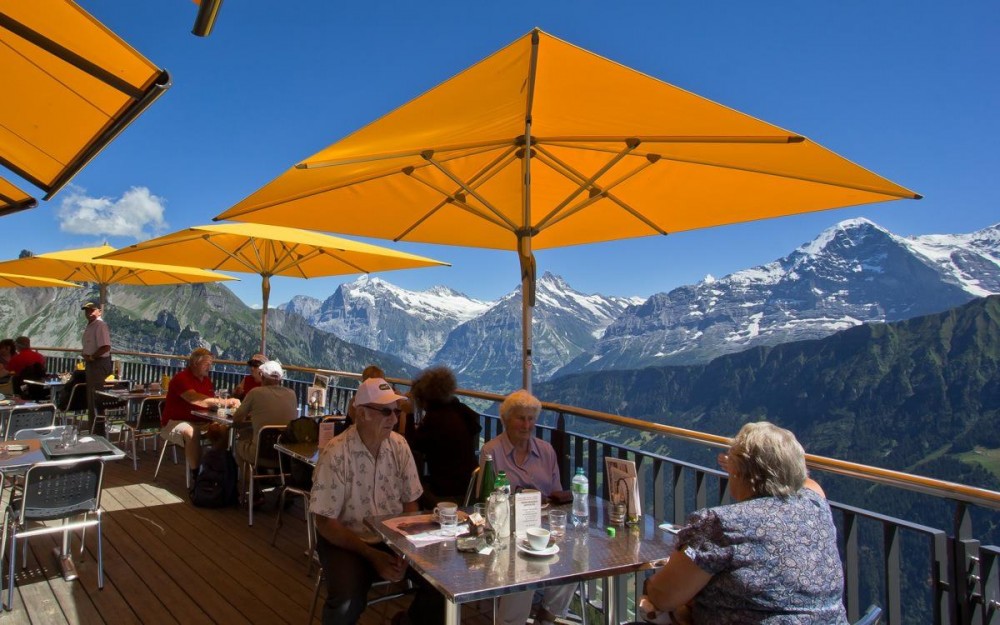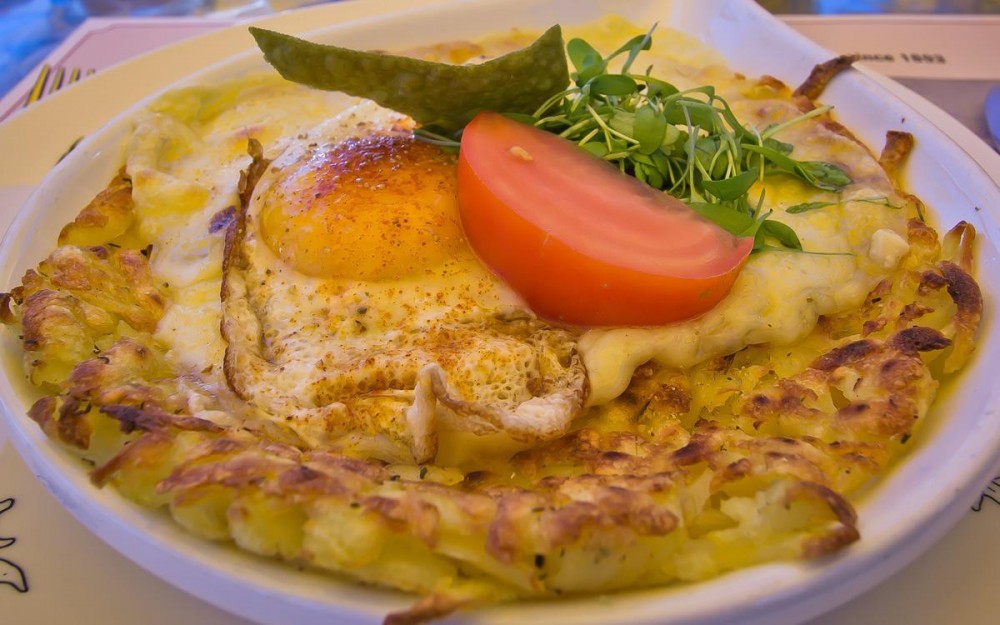 Whether you're a mountain lover or passionate about scenic train routes, the Schynige Platte vintage train is definitely a must-do in Switzerland, together with the Jungfrau Top of Europe offering magnificent views on the glaciers, and the Gornergrat in Zermatt, overlooking the Matterhorn and its perfect shape like a pyramid.
Most of all, it is suitable to all. Families with children, couples looking for a romantic gateway, elderly keen to spend a day out in nature or hikers keen to walk along beautiful trails.
Which are the most scenic train journeys you have experienced? 
Practical information:
When to go: The Schynige Platte Railway is open from late May to mid-October
Getting there:  Wilderswil is a 5 minutes train ride from Interlaken (see linked map). The town is also well connected with other lovely towns in the Jungfrau region like Wengen, Lauterbrunnen and Grindelwald.
Fares: Many ticket options, including special offers for children. In case you plan a 3 days stay to explore the region, a good option is the Jungfraubahn VIP Pass (3 consecutive days unlimited travel on the railway network).
_______
Note: I was kindly invited by the Jungfrau Mountain Railways to experience this wonderful train journey. As always, opinions are mine and mine only.
Travel addict and passionate about photography, Simon Falvo started Wild About Travel back in 2009. Leveraging her strong PR background, she developed an extensive knowledge of Digital Communications and Social Media Marketing. Besides travel writing Simon holds workshops and trainings, she collaborated with tourism boards for digital marketing campaigns and participated as a speaker at several events.