Bright colours, bustling alleys, people coming and going: Brikama market is one of the best places in The Gambia to discover the local life.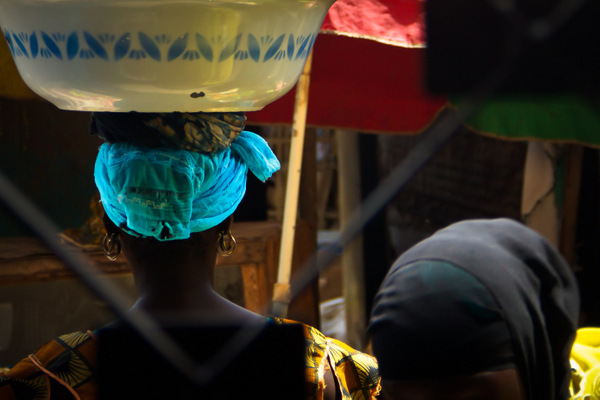 The vendors arrive from the surrounding villages by mini-vans impossibly stuffed with their goods. In the narrow alleyways between the stalls, people make their way through the crowd, stopping to buy what little they need. Gambia is a poor country, where for the largest part of the population there's no money to waste.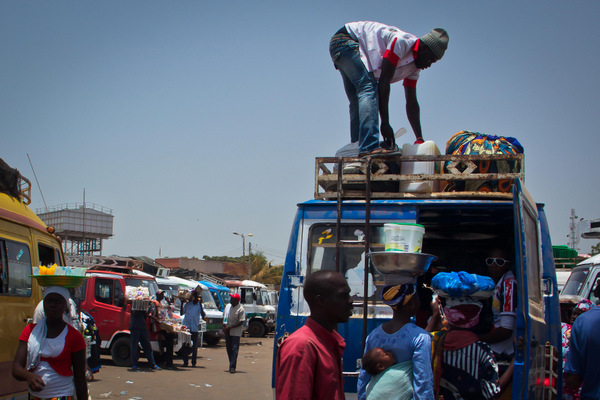 My first stop is at a stall, to buy a piece of local batik that I'll later bring to a tailor shop to get a Gambia-style tunic and slacks. As we move on, my eyes roam around, trying to catch the whirlwind of people, goods and colors.
Brikama market is s bursting with life and a great place to discover the fascinating life in The Gambia
The women are beautiful in their traditional colourful costumes: a long skirt, a blouse and the kerchief tastefully arranged on their heads. They often carry babies wrapped around on their back, kids with such beautiful and big brown eyes curiously wandering around.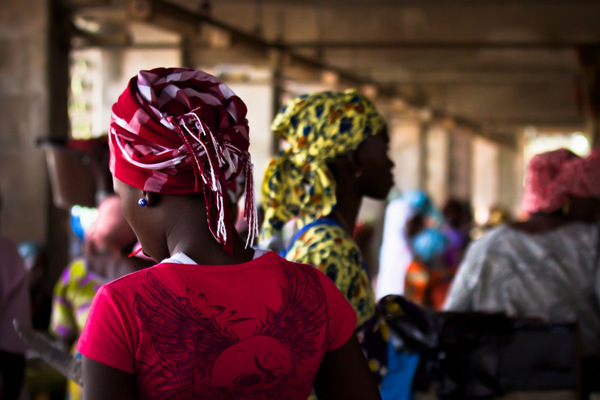 The Gambia is a Muslin country, thus, it is not surprising that many of women at the market look suspiciously at our cameras, waving to let us know that they don't want to be photographed. Others, however, are driven by curiosity and slowly come nearer. As I take a couple of photos, I show them on the LCD screen of the camera, looking at their smiling faces while they watch at their portraits.
All of a sudden Tom, one of my travel companions, makes a brilliant move. Like a magician pulling a rabbit out of his stovepipe hat, Tom took from his backpack a little printer and in a matter of minutes became the market's miracle man. Grinning at their printed image, proudly showing it around, the first women who were portrayed soon attracted a small crowd gathering around Tom, all keen to get a picture of themselves.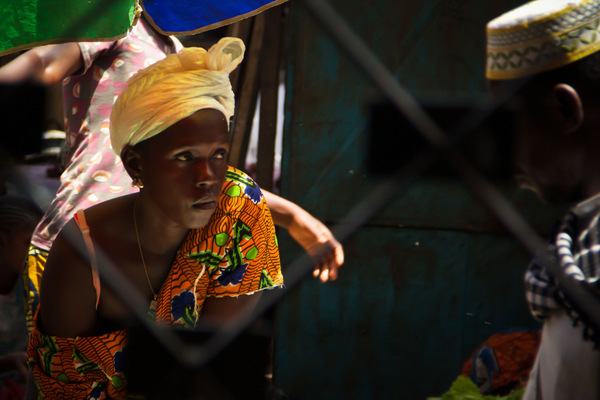 More people approach, all attracted by the cameras and asking for a photo. And I start to feel bad when they ask for the printed picture and tell them that I don't have the magic tool. After a while, we decide to leave Tom with the crowd surrounding him and to explore a little more of the market.
Colorful vegetables…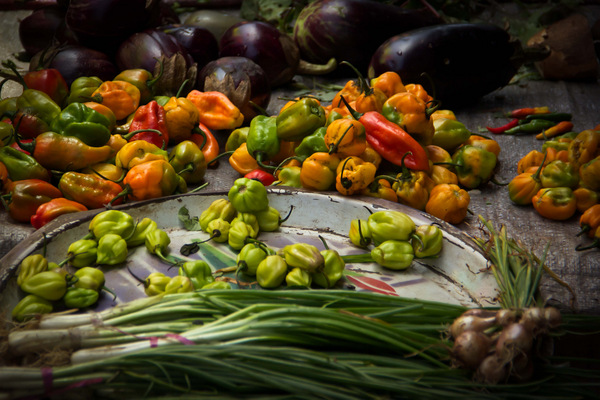 Fried fish…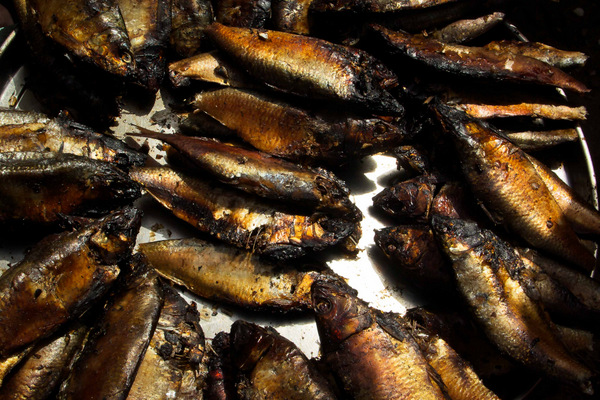 Dried fish…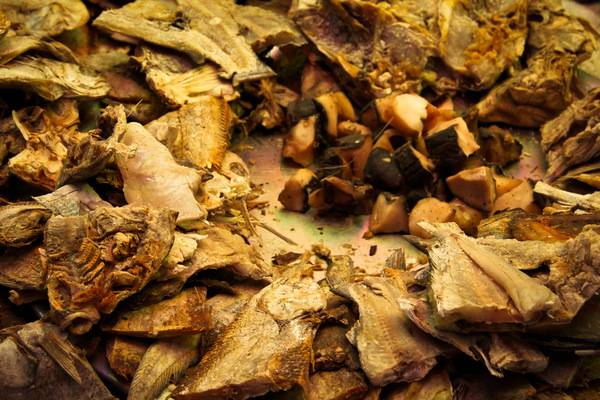 Kola nuts which, we've been told, are often offered as a way to pay respect to the most important members of a family…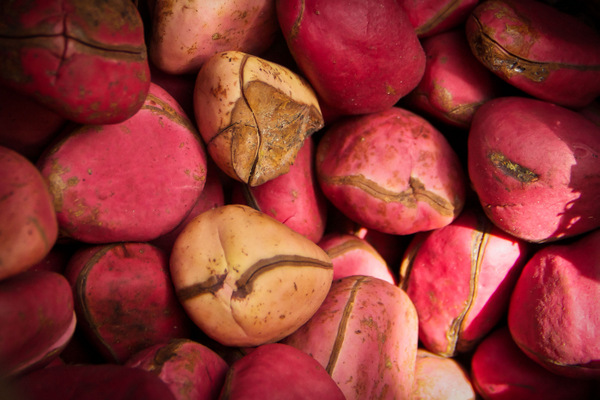 And hanging bras…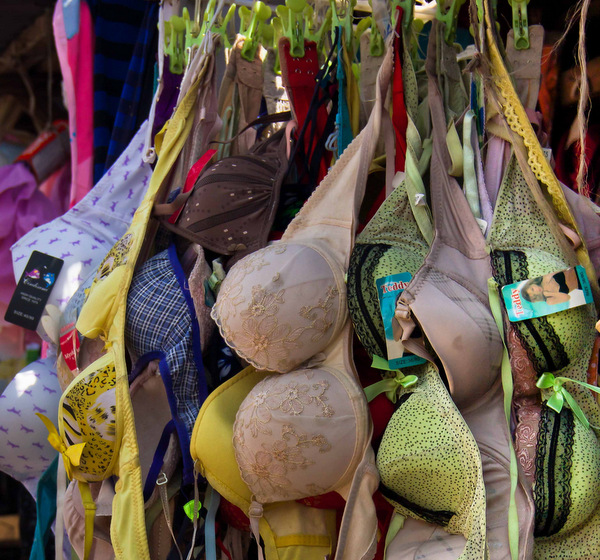 As lunch time approaches, people start to pack their remaining goods, reloading the vans. And we head back to the beautiful Mandina Lodges for a little rest before the sunset cruise on the river.
_______
Note: A big thank you to The Gambia Experience for inviting me to discover such a special country. I fell in love with the wonderful people and the fantastic life of this beautiful African nation.
More reading: Traditional Life at a Burmese Market: A Photo Tour