16 May

Ushuaia and Tierra del Fuego National Park: An Unforgettable Journey

As the flight started its descent, the excitement mounted. I would soon reach Ushuaia, the world's southernmost city also nicknamed "the end of the world."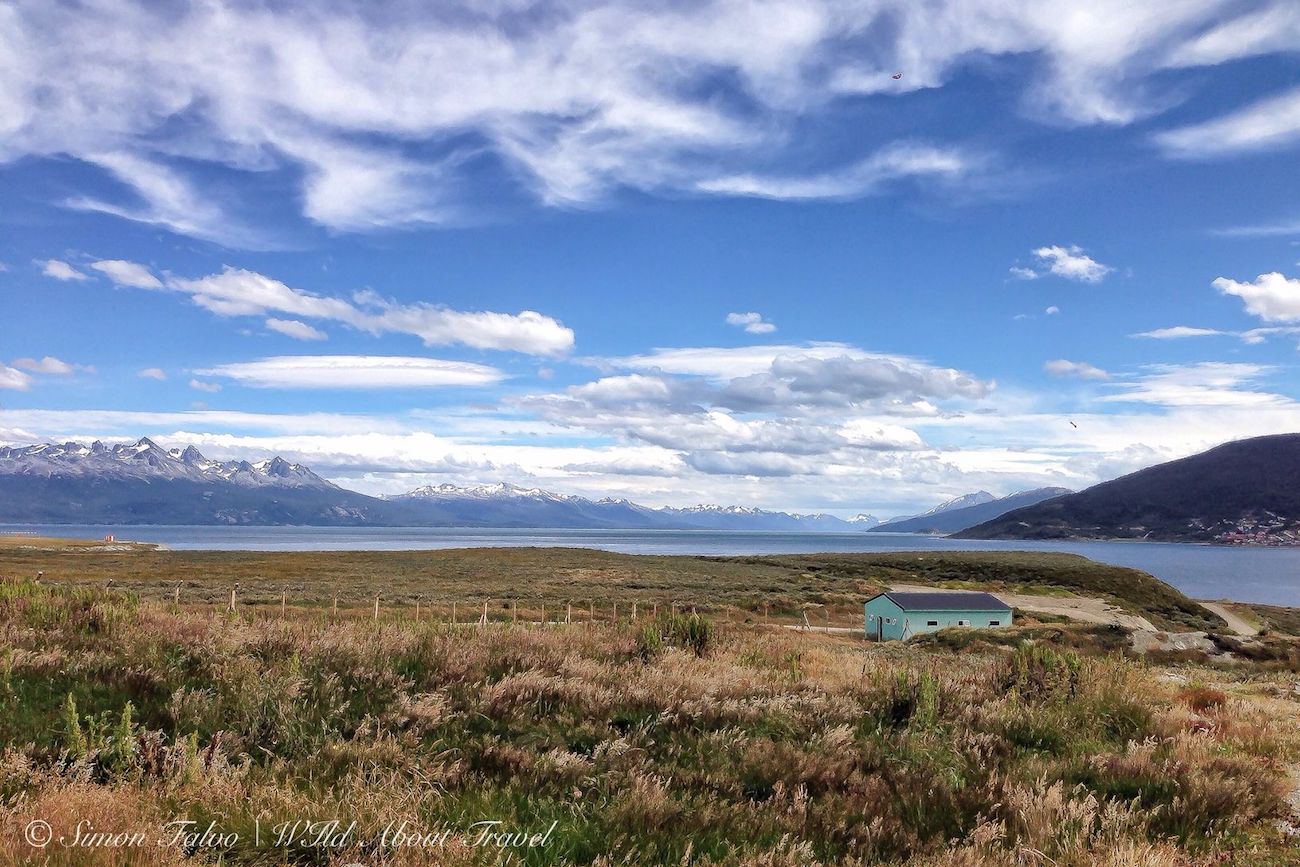 Ushuaia and the Beagle Channel
From my window seat, I looked in awe at the ample bay surrounded by mountains and counted the minutes.
All of a sudden, strong gusts of winds shook the plane. The pilot announced that he would have to land from a different angle. We circled the bay, shook like a cocktail, and finally reached the strip. It was one of the scariest landings in my life, and I felt relieved when the plane eventually reached the taxi position.
It doesn't surprise that Ushuaia, the "End of the World", was a former penal colony
I climbed down the stairs of the aircraft and walked the short distance to the airport building, the heavy wind pushing and pulling me. I would soon find out that wind is almost unremitting in Patagonia but I didn't care. A longstanding dream was coming true.
A former penal colony, Ushuaia has become an important tourist hub to explore Tierra del Fuego and to board one of the ships directed to Antarctica.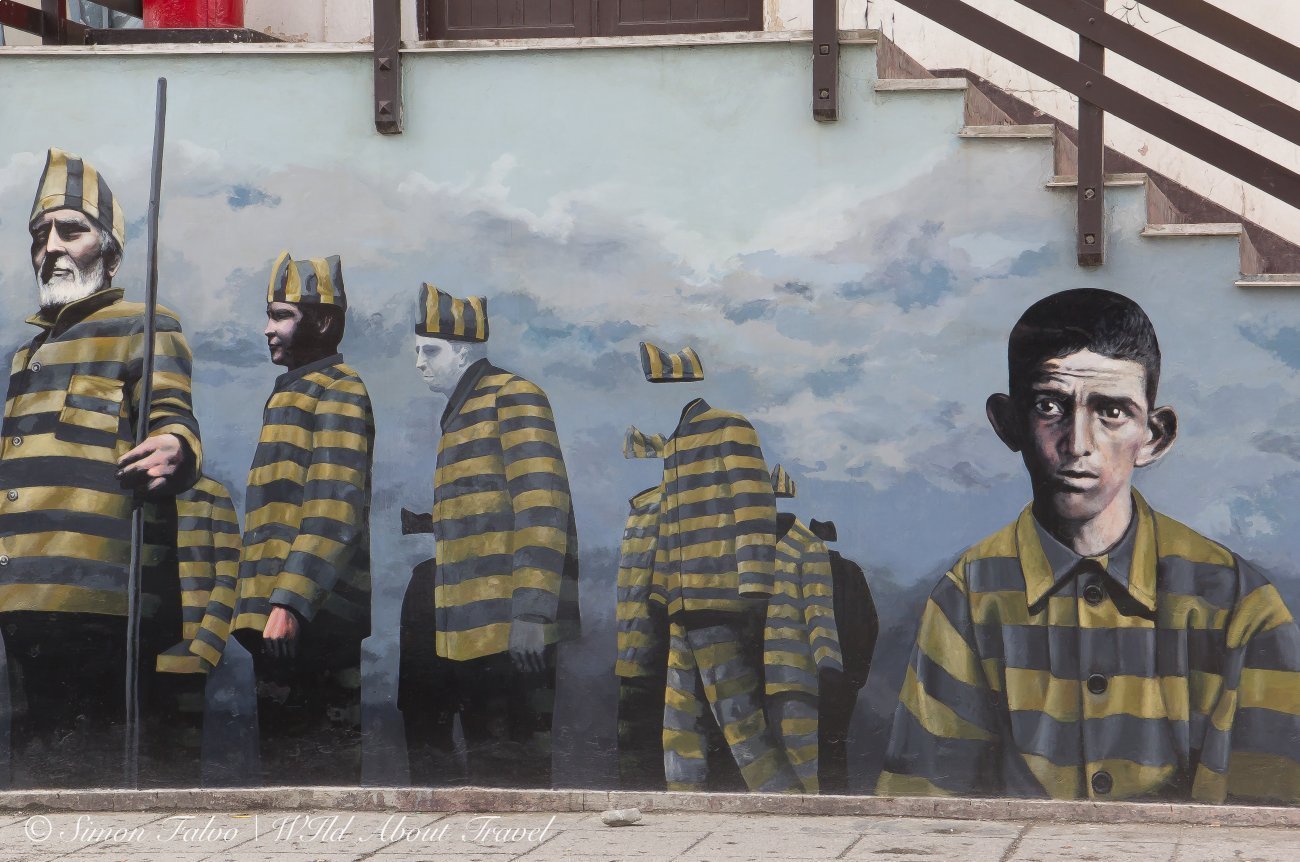 From the harbor, the sky dotted with clouds seemed deep and almost endless. The docked ships, with their blue and red main bodies, added a touch of bright color and made me think of the ancient explorers and dream of faraway wild lands. I wandered around the harbor in awe, listening to the howling wind and the squawking gulls, breathing the salty air, and incredibly excited.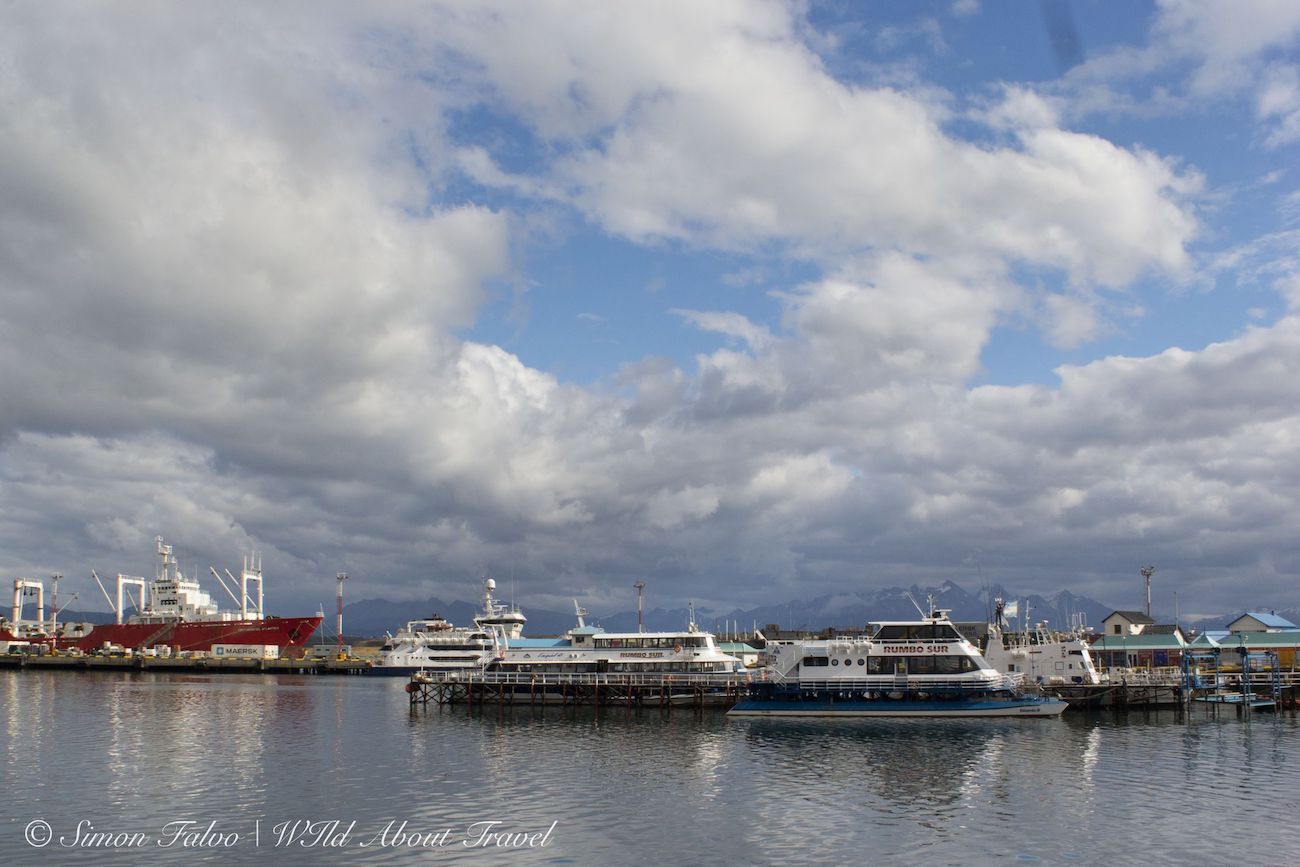 Once a sleepy village, Ushuaia has become a city of over 50,000 residents, where tourism plays an essential role in the local economy, together with fishing, oil and natural gas extraction, and sheep farming.
With its jumbled houses and buildings, and the cafes and restaurants haunted by tourists, the charm of Ushuaia lays in its being at the "Fin del Mundo" rather than innate prettiness.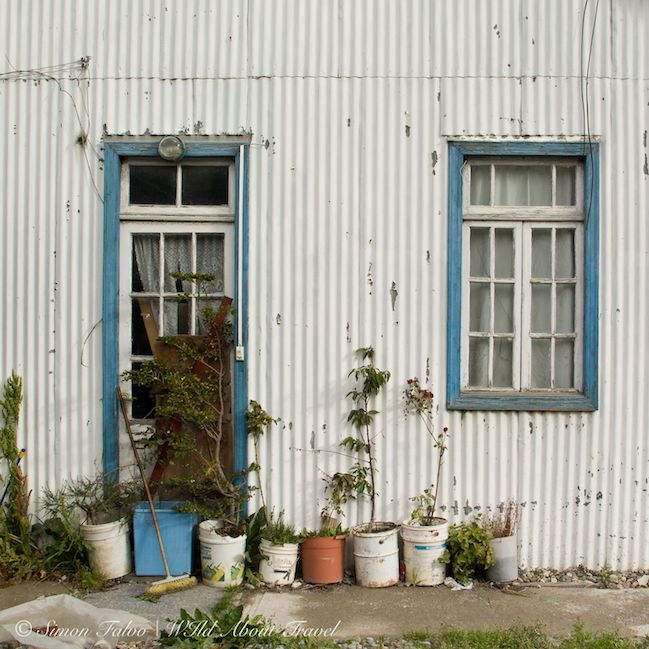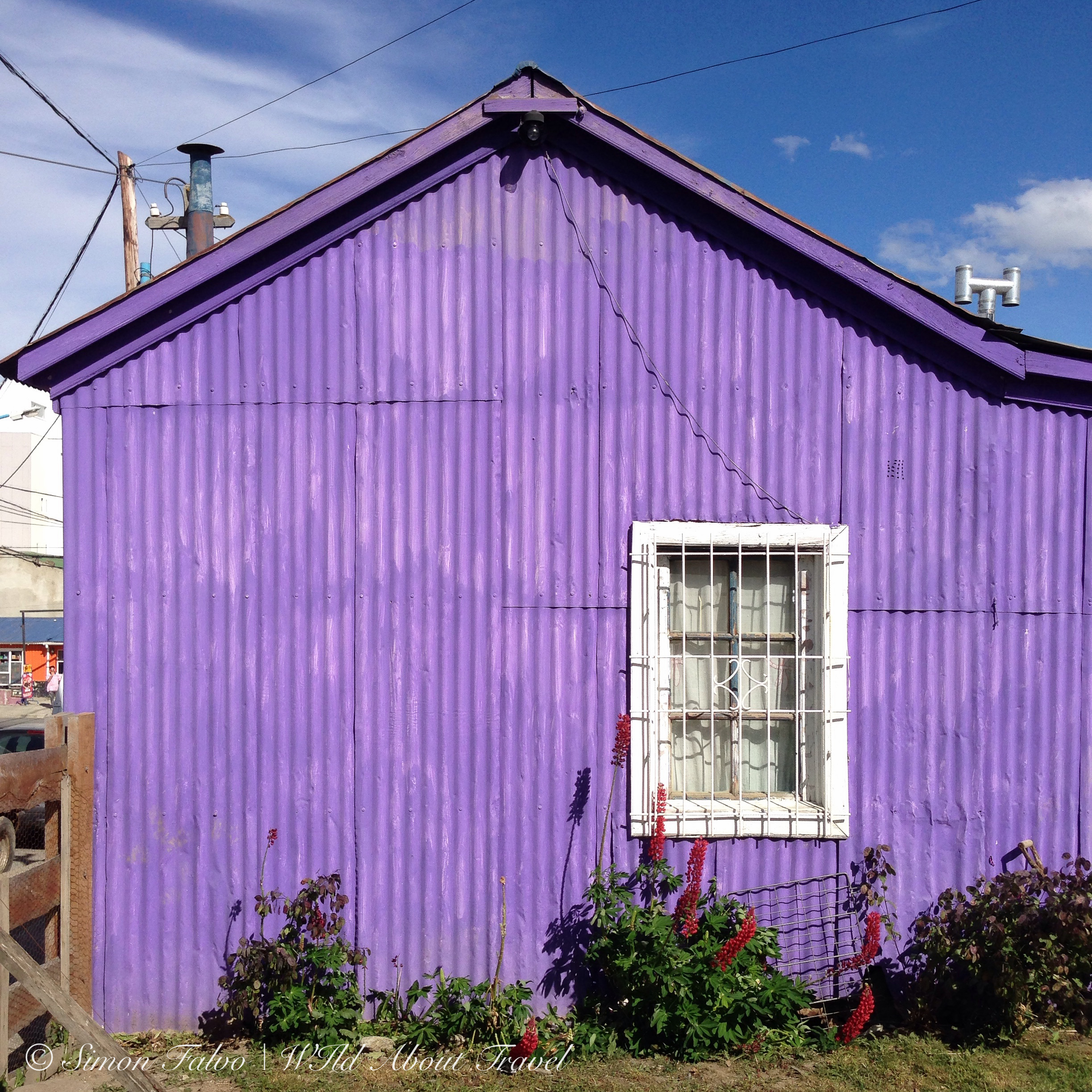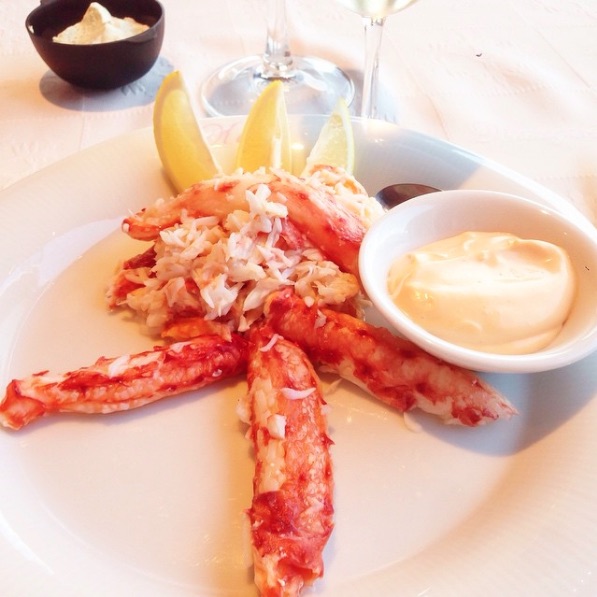 There are many things to do in Ushuaia, but a must is hiking Tierra del Fuego National Park
One day is enough to stroll around the city and visit the few Museums. After that, Ushuaia is an excellent base for a few excursions. The most popular is the visit to the Estancia Haberton and the boat tour along the Beagle Channel to spot fur seals, sea lions, penguins, and a wide variety of birds.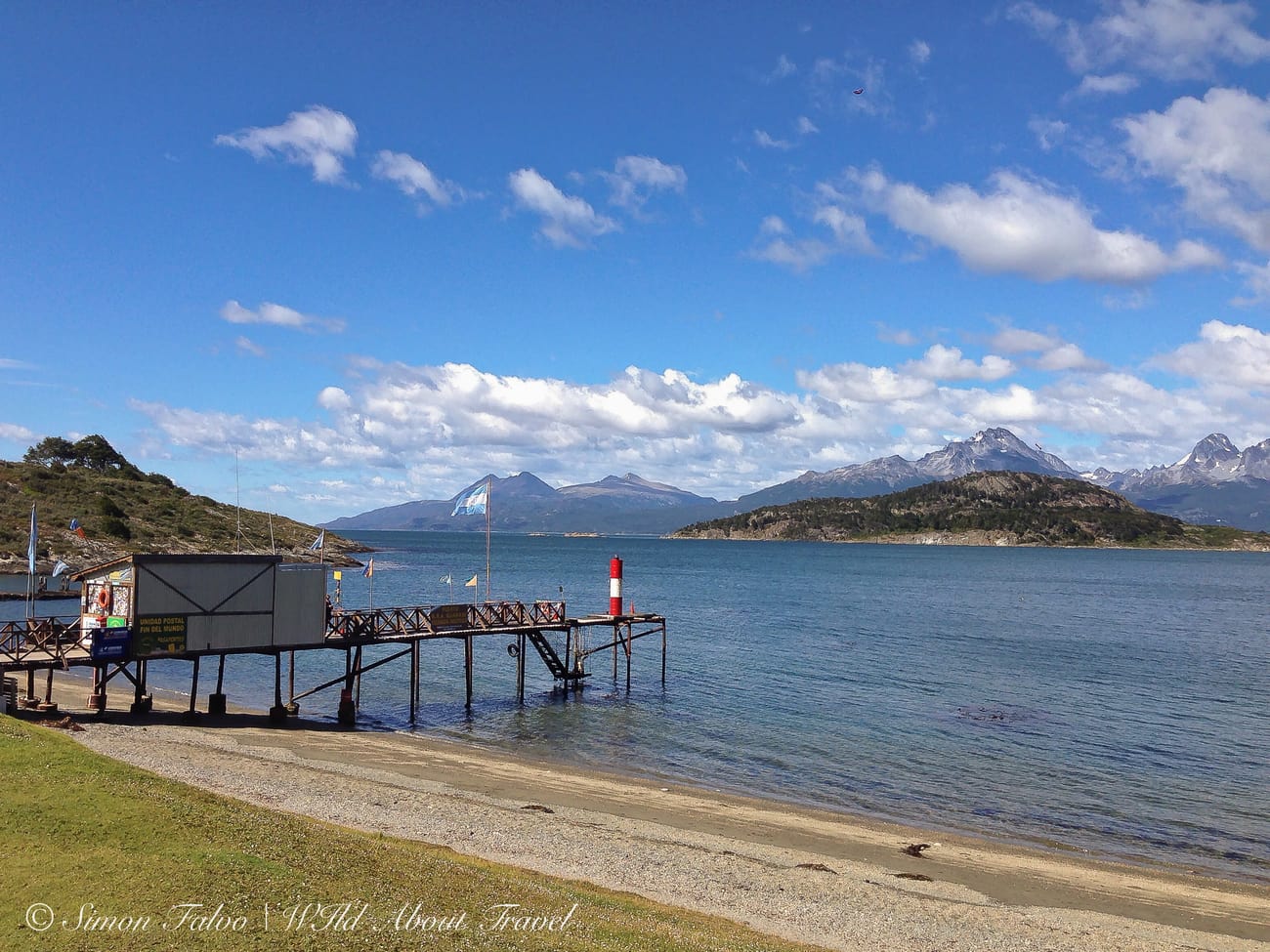 Like anything else in Patagonia Argentina, these tours are pricey and crowded; therefore, unless you have a substantial budget, you may want to save money for more unique excursions like the boat trip to the Upsala and Spegazzini glaciers, near the awe-inspiring Perito Moreno.
To enjoy the wild landscapes surrounding Ushuaia and beat the crowd, I decided to go hiking in the Tierra del Fuego National Park. Having trekked the Andes in Peru a few years ago, I was curious to see how the southern end of the mountain range would like.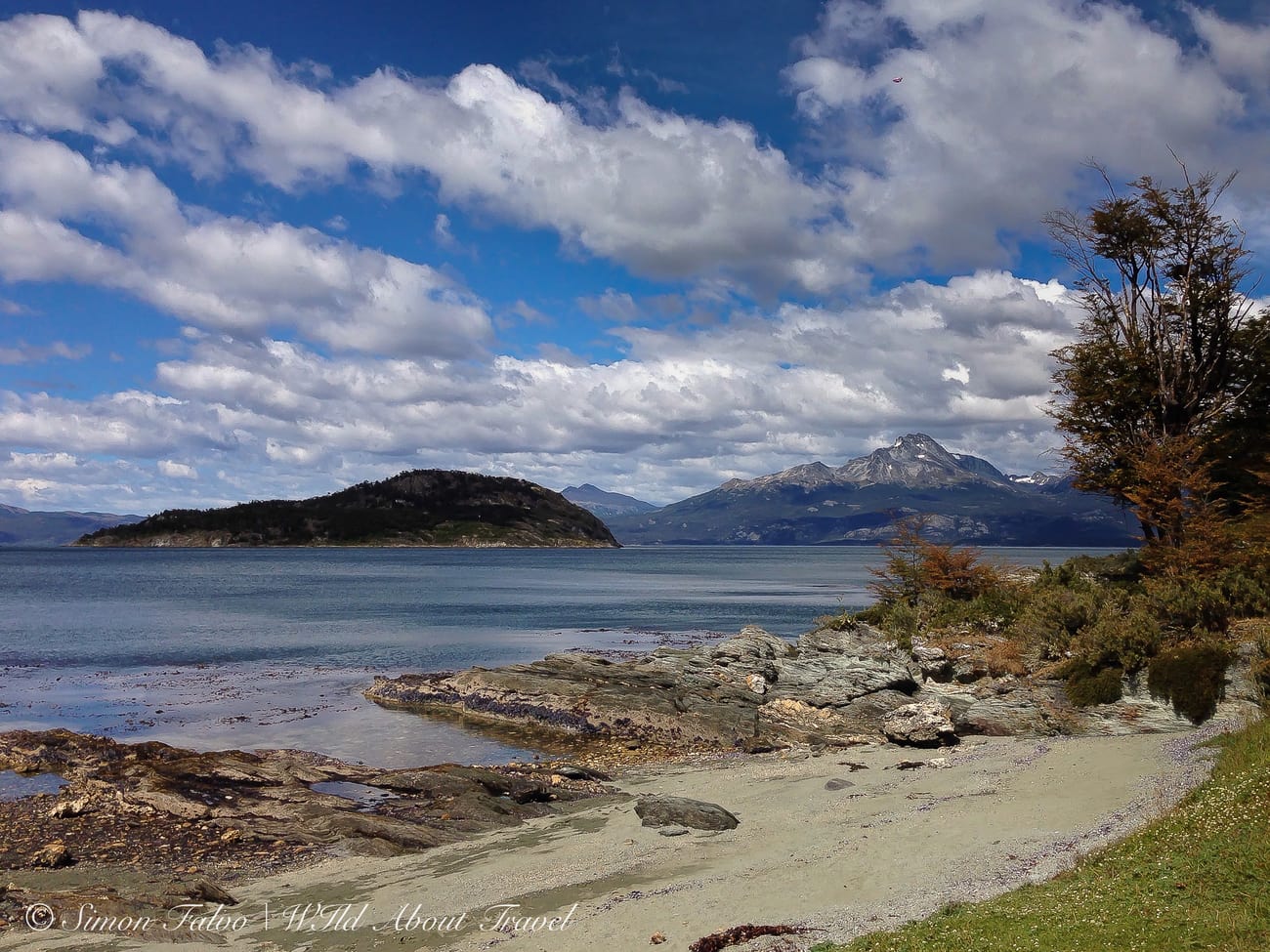 Tierra del Fuego National Park 
The 8 km Coastal Path (Senda Costera) is a favorite and with a reason.
The trail connecting Ensenada Bay to Lapataya Bay offers magnificent views of the Beagle Channel and the surrounding high peaks. Small coves, lenga beech trees bent by the strong wind, vast plains created by the glacial erosion, clouds running fast across the deep blue sky: Tierra del Fuego National Park is beautiful and a must-see in Ushuaia.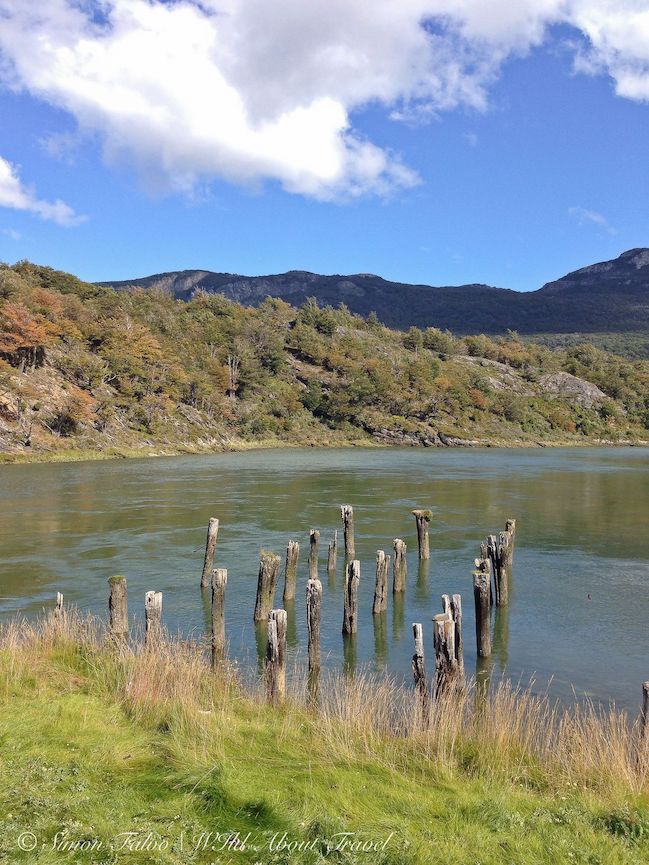 Whether you spend a few days in Ushuaia to explore the surroundings or only one day before embarking on a ship to Antarctica, there's one thing you must eat: centolla.
The king crab is expensive but too good not to give yourself a treat. Restaurants cook it in different fashions, although I would recommend you to have it prepared plain: boiled and served with a bit of raw oil and lemon. Without sauces and other additional ingredients, you'll fully taste the delicate and tender flesh of such a delicious shellfish.
Practical Information
How to go to Ushuaia:
Traveling by plane to Ushuaia is the most common, easiest and quickest way to reach the "Fin del Mundo". However, since there's almost no competition, internal flights in Argentina are expensive. I usually rely on Skyscanner to find out the best options and select alerts, to try and get the cheapest possible fare.
Where to stay in Ushuaia:
♦  Hostería Patagonia Jarke
Excellent location, cozy alpine-style decor, and panoramic views of the Bay and the Beagle Strait. Find out more or book here
♦ Arakur Ushuaia Resort & Spa
You won't regret being a little far from the center at this five stars hotel. The views are magnificent, and Arakur Ushuaia Resort & Spa offers a wide array of amenities, including a modern fitness center, as well as an indoor and an outdoor swimming pool.  Find out more or book here
Where to eat in Ushuaia:
There are plenty of bars and restaurants to choose from.
♦  Kaupe
A few minutes outside of the center, on a steep road, Kaupe is expensive but the food is excellent (especially seafood and king crab) and you'll enjoy the view of the bay.
♦ La Sirena y El Capitan
A warm atmosphere welcomes guests at La Sirena y El Capitan. Great fish and seafood.
Excursions:
Whether you're short on time, don't feel confident at visiting by yourself a country where English is little spoken, or wish to make a special experience, you may consider taking a guided tour. Here are a couple of interesting options.
♦ Half-Day Train to the End of the World and Tierra del Fuego: Ride the old train and discover the beauty of  Tierra del Fuego National Park.Find out more here.
♦ Lakes of Ushuaia 4WD Off-Road Canoe Adventure: A full day of adventure on a off-road 4WD ride and canoeing in Tierra del Fuego. Find out more here.
♦ Full-Day Tour to Penguin Island & Estancia Harberton: See penguins and sea lions, and discover the historical Estancia Harberton.
Find out more here.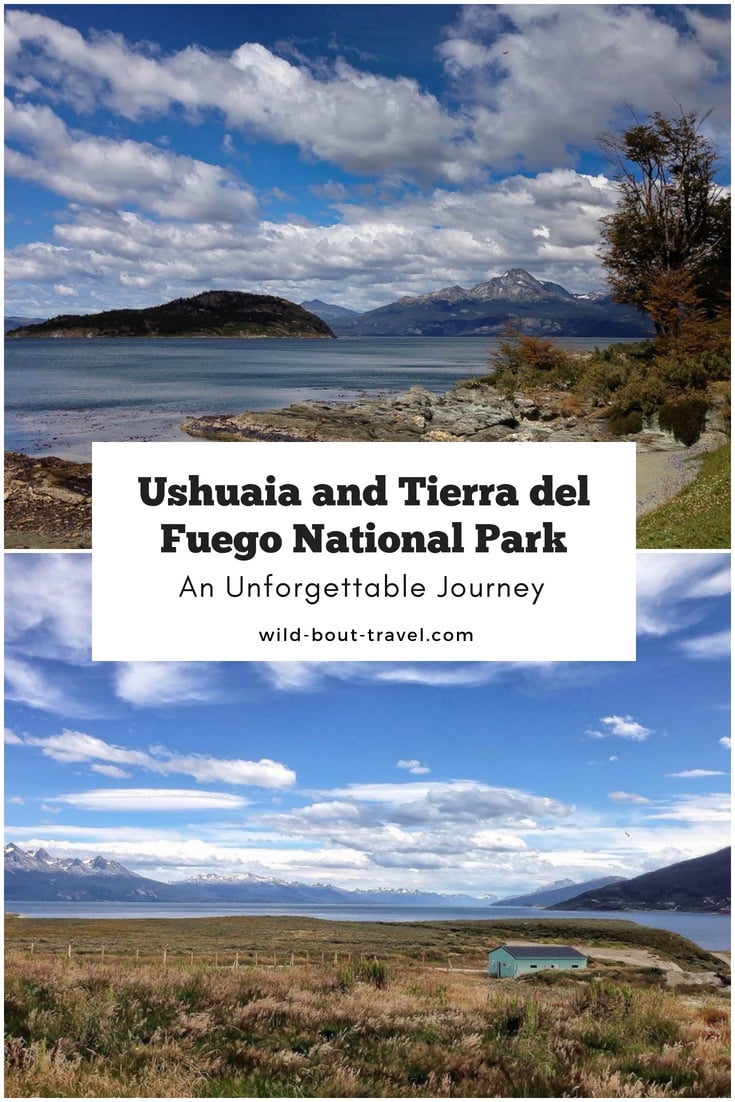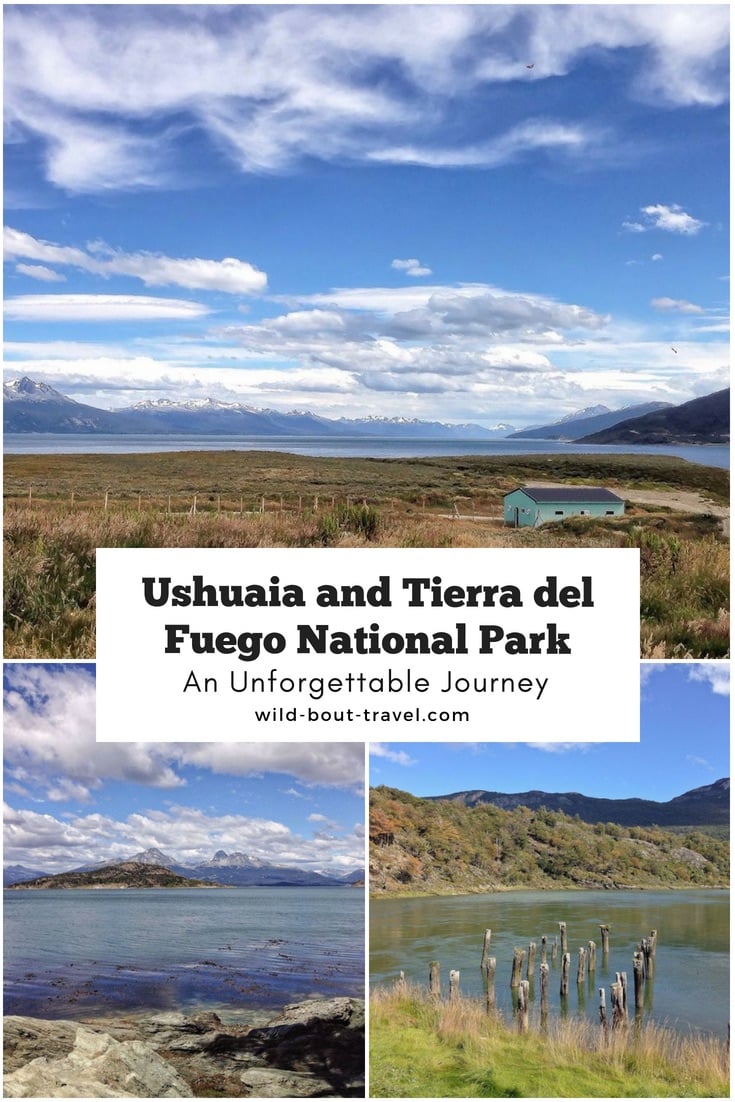 _______
Note: This article contains affiliate links. The products and services suggested are carefully selected and while the price for you doesn't change, if you buy any of them I'll get a small commission helping me to run the website.
Travel addict and passionate about photography, Simon Falvo started Wild About Travel back in 2009. Leveraging her strong PR background, she developed an extensive knowledge of Digital Communications and Social Media Marketing. Besides travel writing SImon holds workshops and trainings, she collaborated with tourism boards for digital marketing campaigns and participated as a speaker at several events.