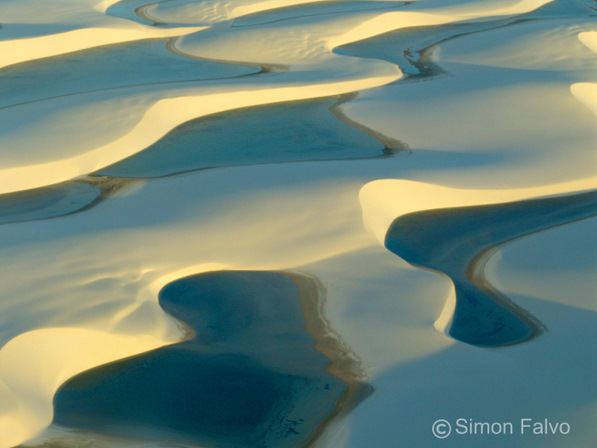 11 Oct

A Wild Journey through Brazil

I usually like to leave a good amount of improvisation in my travels, but when I eventually decided to visit Brazil I soon found out that an accurate planning was more than an option. It was a necessity.

Brazil is a huge and diversified country, and since I had only a limited time, choosing which places to visit and for how long, finding out the best itineraries and the right balance to see as much as possible without rushing was not an easy task.

I was curious to visit the lively Rio de Janeiro and experience the charm of Salvador de Bahia, but I also wished to explore some wilder, off the beaten track places like the Parque do Lençois and Fernando de Noronha. After having studied the distances and the flights I was able to draw the 'perfect' itinerary, resulting in one of the most beautiful trips I made in the recent years. Seven legs for a wild journey through Brazil.

Stop 1: Rio de Janeiro

I spent only a couple of days in Rio and I enjoyed what little I experienced although the city is so huge that it would need a much longer stay. I'd surely go back one day, hoping for good weather to fully appreciate the beauty of the view from the Corcovado on one of the most famous (and beautiful) bays in the world.

Stop 2: Iguazu

Although isolated from the rest of the itinerary, which was heading me to explore the North-West area of Brazil, I wanted to see the world-famous iconic Iguazu waterfalls….. One day on the Brazilian side, the other on the Argentinian one.

Which one is the best? Hard to say, as both are awesome and offer different view points. If I had to choose… I'd probably say Argentina.

Stop 3: Salvador de Bahia

In Salvador de Bahia I found everything I had imagined about Brazil after reading Jorge Amado's 'Dona Flor and her two husbands', and even more.

The colored houses of the Pelourinho – the historic centre of Salvador de Bahia -, the music, the feeling of joy at every corner and the exquisite food. Don't miss to taste the traditional Moquequa Baiana, a fish stew which, in Salvador de Bahia, is mixed with African influences and one of the most delicious dishes I have ever relished.

Stop 4: Parque Do Lençois de Maranhenses

The real highlight of the trip, the place I had dreamed of and which I was so looking forward to see. I fell in love with the small 'pousadas' on the wild beach and the endless white dunes with their deep blue or green pools. I was captivated by this awesome and somehow surreal landscape and could have stayed for weeks. Parque do Lençois really made me wild.

Stop 5: São Luís

I don't know if it was only by chance, but the only evening I spent in lovely São Luís was a blast. Music at every corner, people dancing and chatting, surrounded by the awesome colonial architecture. The city seemed so lively… And I kept awesome memories from my short but intense stay.

Stop 6: Fernando de Noronha

Over 350 km (220 miles) from the coast, amidst the Atlantic Ocean, Fernando de Noronha is a volcanic archipelago of 21 isles.

The main island is a UNESCO World Heritage Site, both wild and exclusive. Since it is a protected area, only a limited number of visitors are admitted every day (around 500) and this is probably the main reason Fernando de Noronha is overall quite expensive, even staying in a simple local pousada. However, the beauty of the scenery and of the beaches are well worth the long journey despite the inflated prices.

Stop 7: Olinda

With its pastel colored little houses, the funny graffiti, the charming bars and restaurants and the narrow cobblestone streets Olinda is a little gem. A perfect place to spend a couple of day chilling out, strolling around, nosing in the little shops and just enjoying the relaxed atmosphere.

There's much more to discover in Brazil besides this wild journey, but with a little less than one month, this itinerary gave me a taste of this amazing country without too much rushing. Brazil made me wild, and I'll sure go back one day!
Travel addict and passionate about photography, Simon Falvo started Wild About Travel back in 2009. Leveraging her strong PR background, she developed an extensive knowledge of Digital Communications and Social Media Marketing. Besides travel writing SImon holds workshops and trainings, she collaborated with tourism boards for digital marketing campaigns and participated as a speaker at several events.