Beautiful cities, jaw-dropping beaches, and delicious food. Find out how to plan 10 days in Portugal, following a beautiful itinerary to discover the best in Portugal.
While I visited Spain several times, Portugal has long been on my radar, but for some reason, I always postponed I just came back from a journey from Porto to the Algarve, and my recurrent thought was, "Oh Portugal, why did it take me so long to discover your beauty?"
As I prepared for my trip, I was undecided between a road trip or traveling across Portugal by train I ended up preferring public transport It's usually cheaper when you're a solo traveler and more environmentally friendly.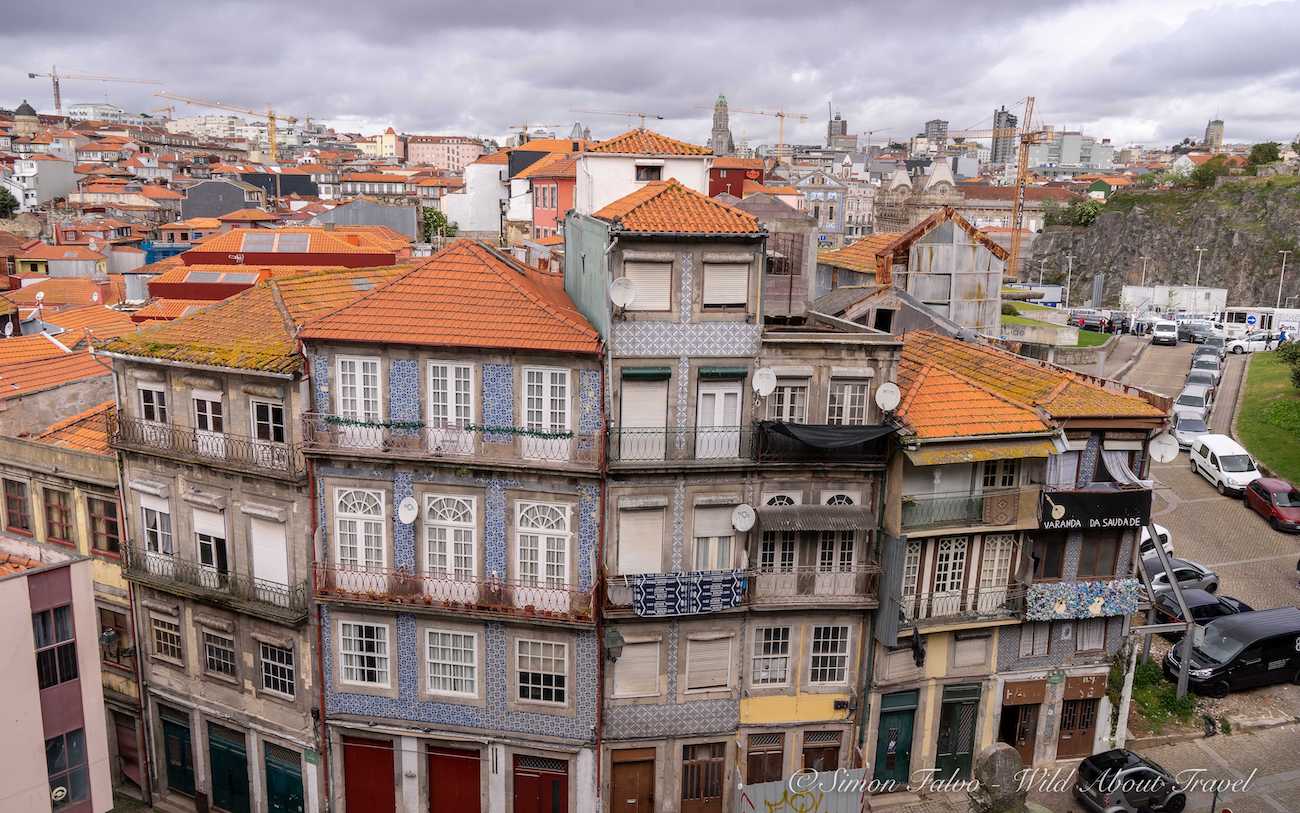 A little more than one week is certainly not enough to get to know a country in-depth, but if you follow my 10-day itinerary, you'll get to see the best of Portugal. If not all, a good portion of it.
Jump to the relevant section [Show]
10 days in Portugal: itinerary

Day 1 and 2: Porto and the Douro Valley
Perhaps it's the Douro river flowing slowly or the colorful crumbling old houses of the historic center, but in Porto, I got the sense of the Saudade. It's hard to explain that state of melancholy and longing so profoundly rooted in the Portuguese and Brazilian culture. You just get to feel it.
Porto is a small city, but there's a lot to do and see. 2 days in Porto are enough to see the city's main attractions. However, if you stay a little longer, there are many fantastic day trips from Porto to many places that are not on this itinerary.
First Day – Discover the charming old city.
A UNESCO World Heritage Site since 1996, there's no better way to discover Porto historic center than getting lost in the winding cobblestone alleys lined with charming tiled old houses. Some of them are crumbling, and hanging laundry is ubiquitous. That's a big part of Porto's charm. It's a small city with a big soul. And it brought back memories from Brazil, especially the colorful fading houses of Salvador de Bahia.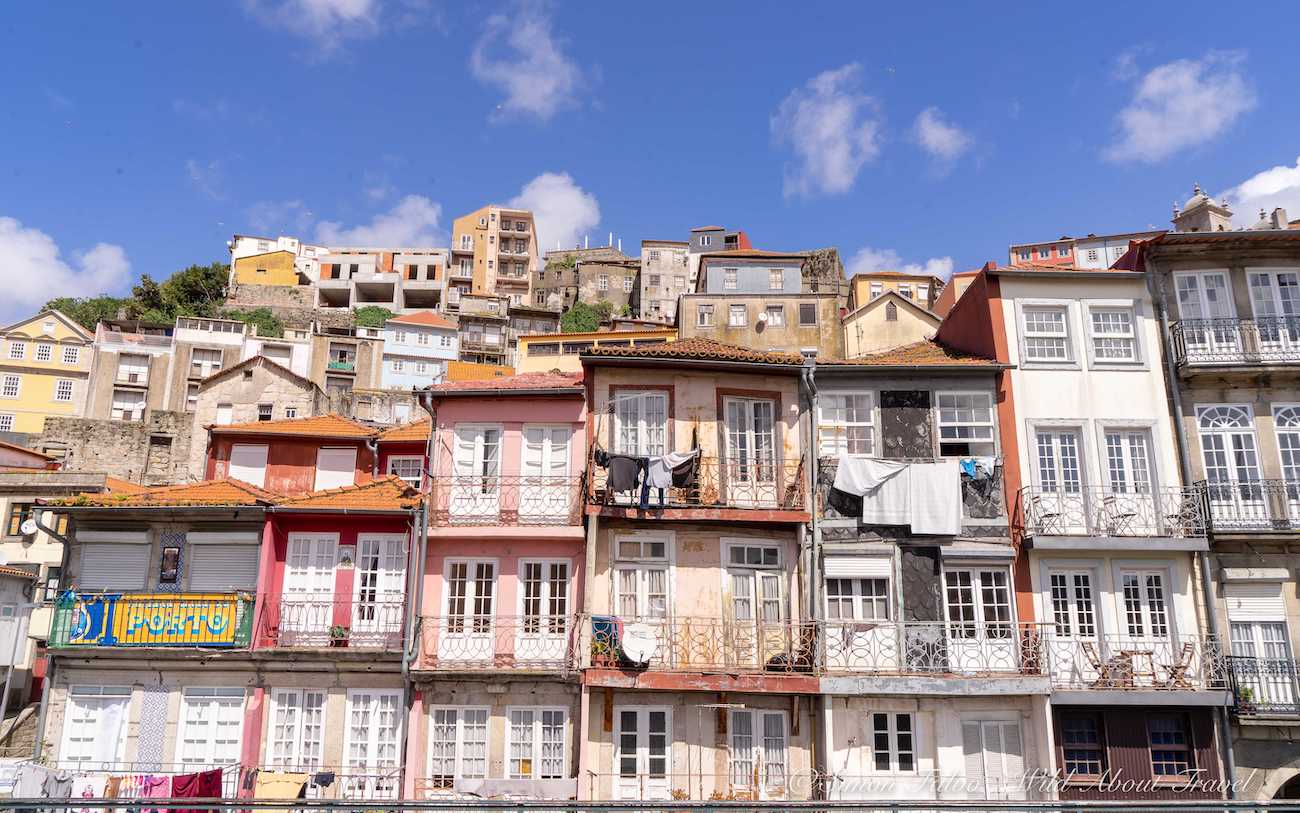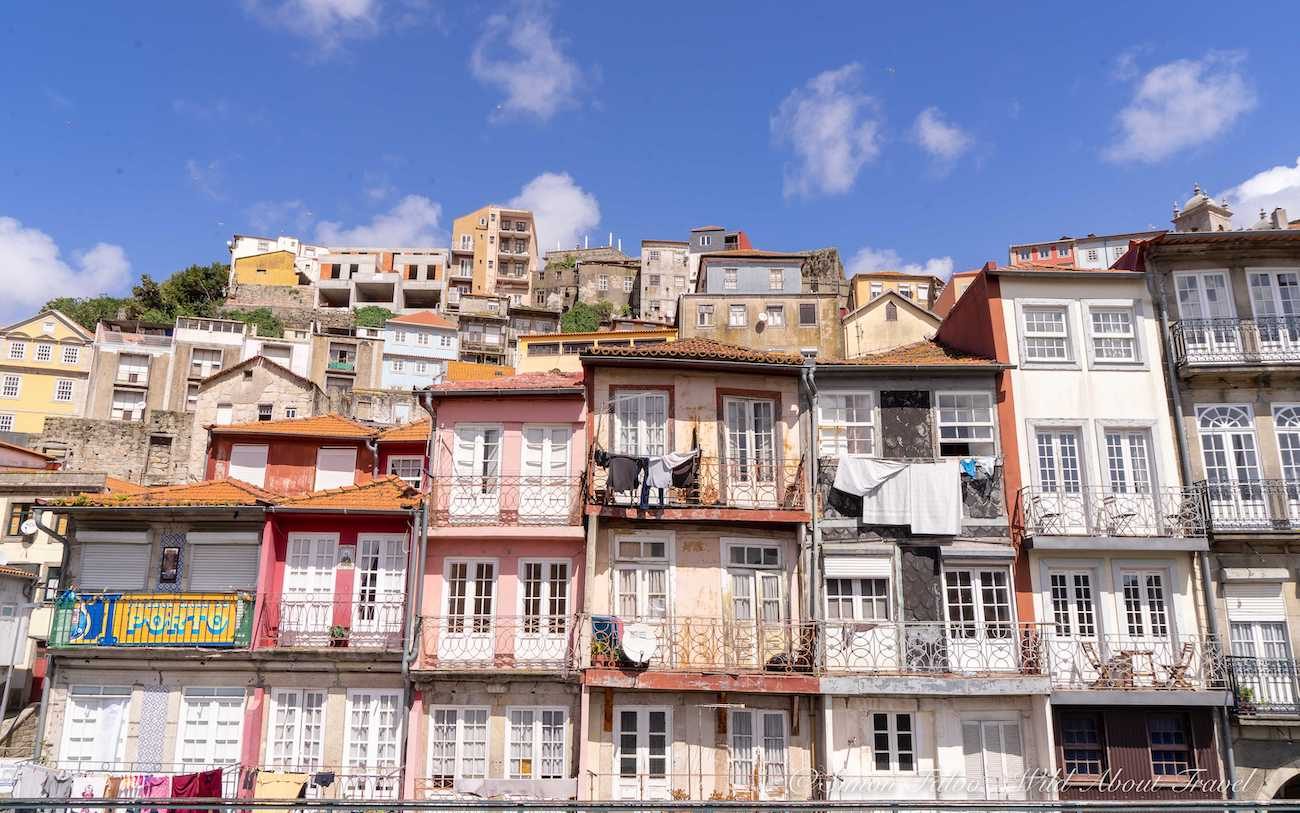 Aside from the endless picturesque corners, there are a few spots in Porto that are a must-see.
With its elegant buildings, Avenida dos Aliados reminds – albeit short – of the French boulevards. Along the River Douro, the Ribeira is the most popular and crowded area of the city. Once a docking area, the Ribeira and its colorful houses are now bustling at any time of the day, with people strolling or having a drink or a bite at one of the many cafes and restaurants.
One of Porto's top attractions is the Palácio da Bolsa, a magnificent neoclassical building that can be fully appreciated with a guided visit. The iron Don Luis I bridge spanning the Douro is another iconic landmark, and you're likely to cross it to go tasting Porto in Vila Nova de Gaia, on the opposite bank.
If you're passionate about contemporary architecture, you'll love the Casa da Musica, designed by Dutch architect Rem Koolhaas.
To admire beautiful azulejos, the glazed ceramic tiles usually painted in blue, head to the cloister of the Sé Cathedral, the Igreja do Carmo, and the nearby São Bento Station.
If you still have time, take a ride on tram N. 1 to Foz and then have a stroll along the beach.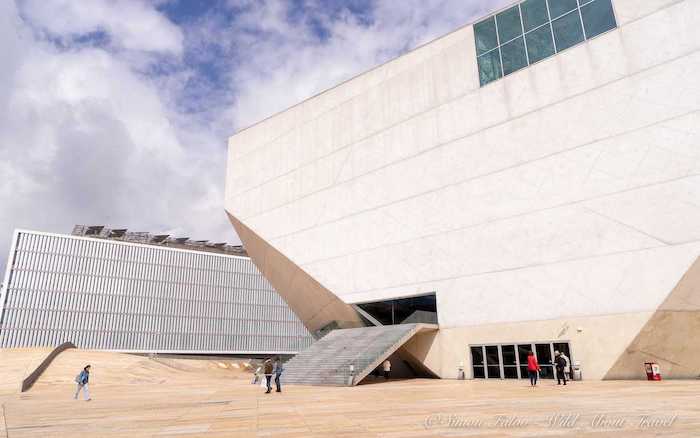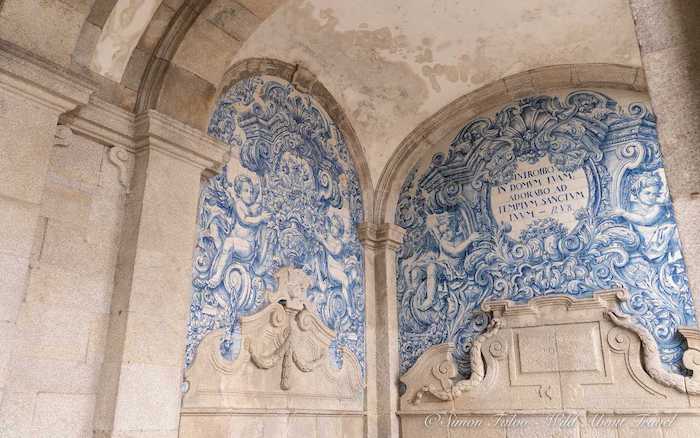 Although you can easily explore Porto on your own, a guided visit is a great way to learn more about this fascinating city and discover the best it can offer. There are several guided tours of Porto with different focuses. You can have a fun food and wine walking tour, a 3-hour guided walking tour of Porto's highlights, and even a night tour with dinner and a Fado show.
Second Day – The lush Douro Valley
Characterized by its steep terraced hills along the river, the Douro Valley is home to the Porto wine. With its longstanding winemaking tradition, this gorgeous landscape became a UNESCO World Heritage Site in 2001, and the Douro Valley is a fantastic day trip from Porto.
It's quite complicated to visit this region by public transportation. Therefore, the best is to hire a car and ride the narrow winding roads or take a day tour, including a river cruise and Porto wine tasting.
Portugal is easy to travel on your own. However, if you prefer a guided tour, have a look at two fantastic small-group trips from G Adventures:
Discover Portugal is an exciting 8-day trip in the National Geographic style. You'll get to discover Lisbon, Sintra, Evora, Coimbra and Porto.
The 7-day Highlights of Portugal tour covers some of the country's best places to visit: Lisbon, Coimbra and Porto.
Day 3: Coimbra
Home to one of the oldest universities in the world, Coimbra is a little jewel. I didn't expect the city to be so charming and was glad to have included it in my 10 days in Portugal trip.
Lovely steep alleys lead to the University, Coimbra's heart and soul. Over the centuries, the university grew and developed in a unique integrated fashion with the town, so Coimbra became a UNESCO World Heritage Site in 2013.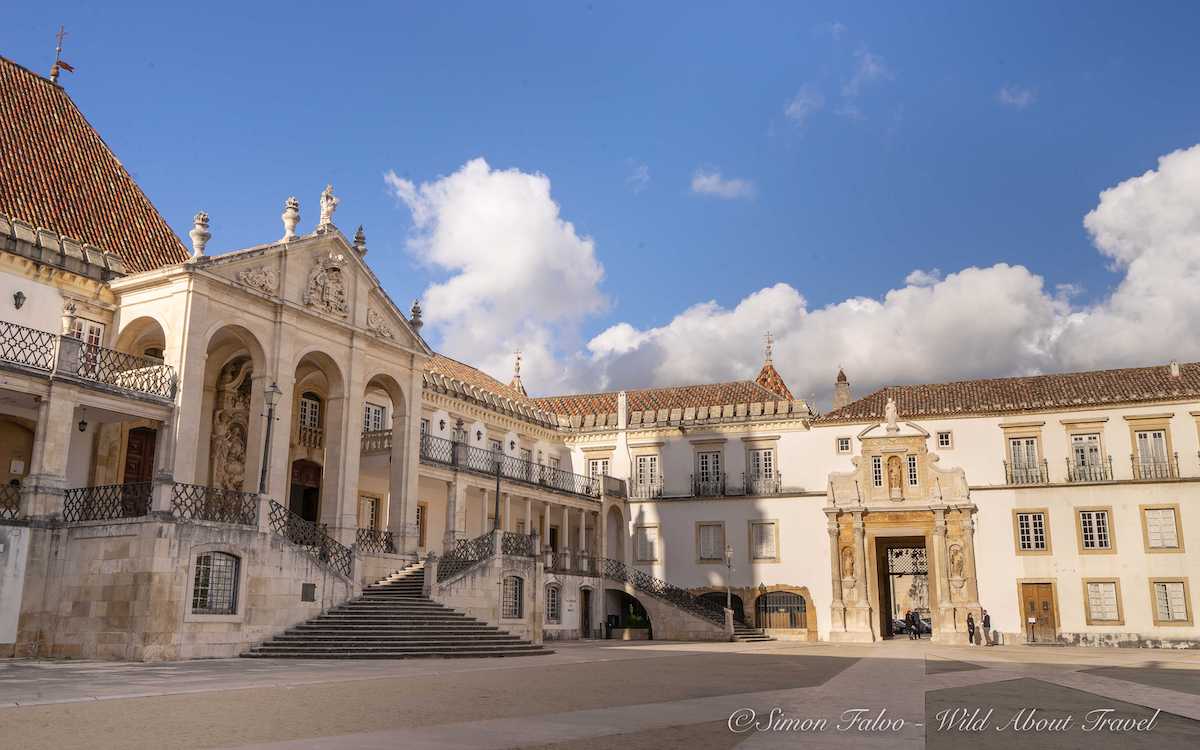 The University's large central courtyard is impressive, and the view from atop the hill is lovely. Don't miss visiting the University inside: the School Hall, St. Michael's Chapel, Royals Palace, and, finally, the stunning Joanine Library. Built during the 18th century, the Baroque Joanine library hosts over 200,000 rare books and is deemed to be one of the most beautiful in the world.
During the Academic Year, Coimbra is full of life. Students wrapped in their black cloaks all over the place, street performers, and a joyful atmosphere.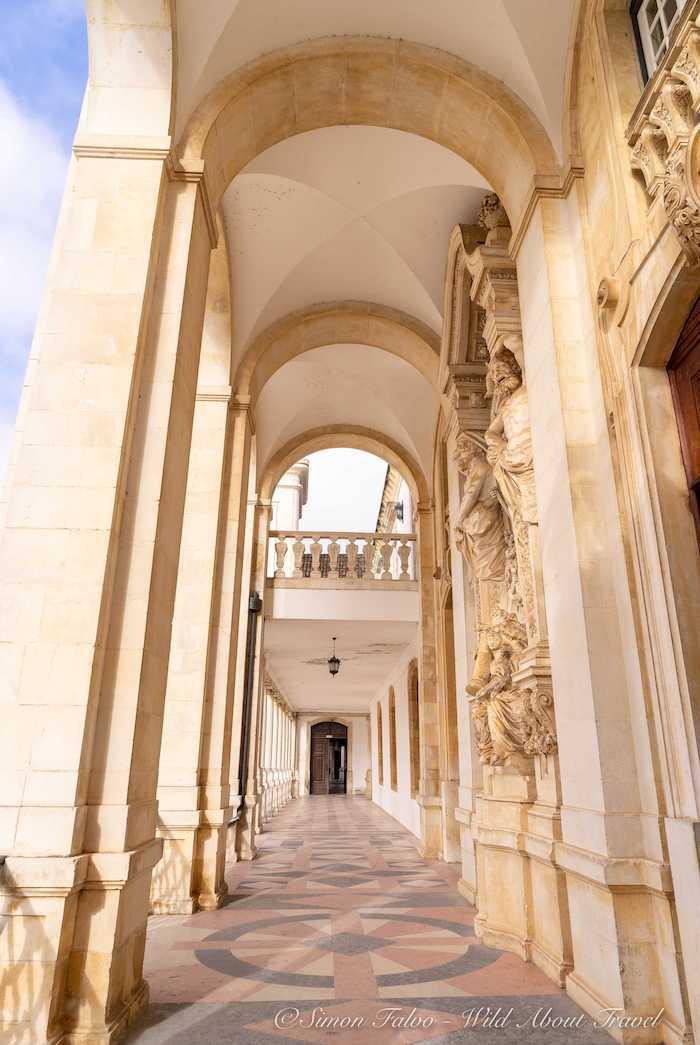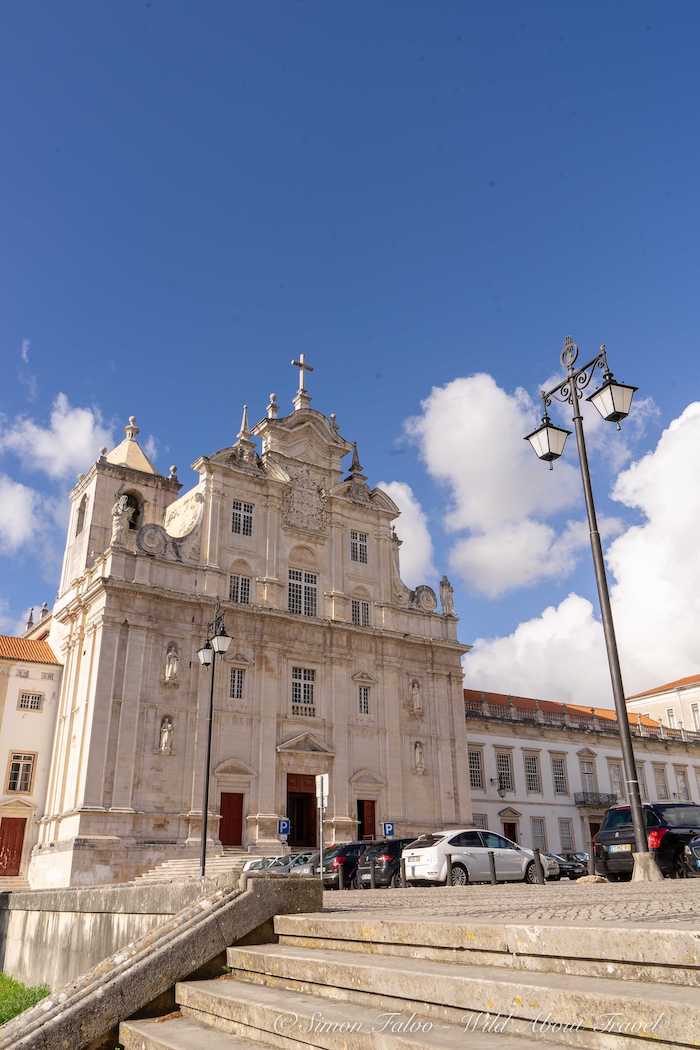 I thought that Porto was beautiful, but Lisbon took my breath away!
I could easily spend a week there, even longer, but two days in Lisbon are enough to get at least a taste of the best the city has to offer.
First day – Alfama, Chiado and Bairro Alto
I loved climbing up and down the streets of the Alfama, the old district which was only marginally affected by the 1755 earthquake. Most people ride the famous (and very touristy) Tram 28, but I preferred to explore the area strolling in the maze of winding alleys, taking a halt at one of the many miradouros, the esplanades overlooking the city and providing stunning views, especially at sunset.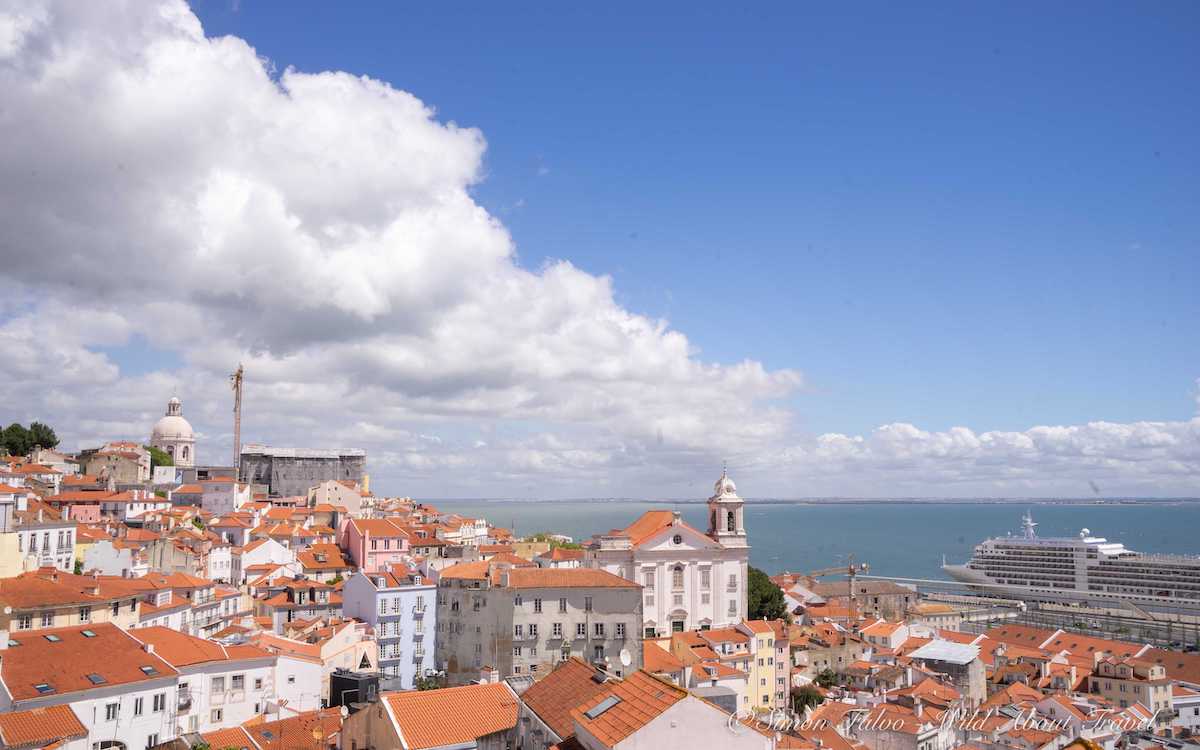 From Alfama, head to the bohemian district of Chiado and take a break at the San Pedro Alcantara viewpoint for another glimpse over Lisbon from a different perspective. Further above the Chiado, you'll reach the Bairro Alto, with its charming worn-off houses and the laundry hanging off the windows. This is also one of the liveliest areas at night, with plenty of restaurants where you can also listen to Fado.
Second day – Belém and Baixa
Portugal played a crucial role in world discoveries, and many explorers set sail from Belém.
The main landmarks, both UNESCO World Heritage Sites, are the Belém Tower and the Jerónimos Monastery (usually very busy, so I recommend you buy tickets in advance), whose church hosts Vasco de Gama's tomb.
The Monument to the Discoveries was built in 1960 to celebrate the 500th anniversary of the death of Prince Henry The Navigator, who financed Portugal's Discoveries. Shaped like a stylized caravel overlooking the ocean, I found it even more poignant than the Belém Tower.
Half-day is enough to visit Belém; after that, it's time to visit the Baixa district. Rebuilt after the earthquake, it shows a different image of Lisbon. Straight streets built in a grid lined with elegant neoclassical buildings reminded me of other European cities. If you want to do some shopping, this is the area to go to. And the vast Praça do Comercio is another great spot at sunset.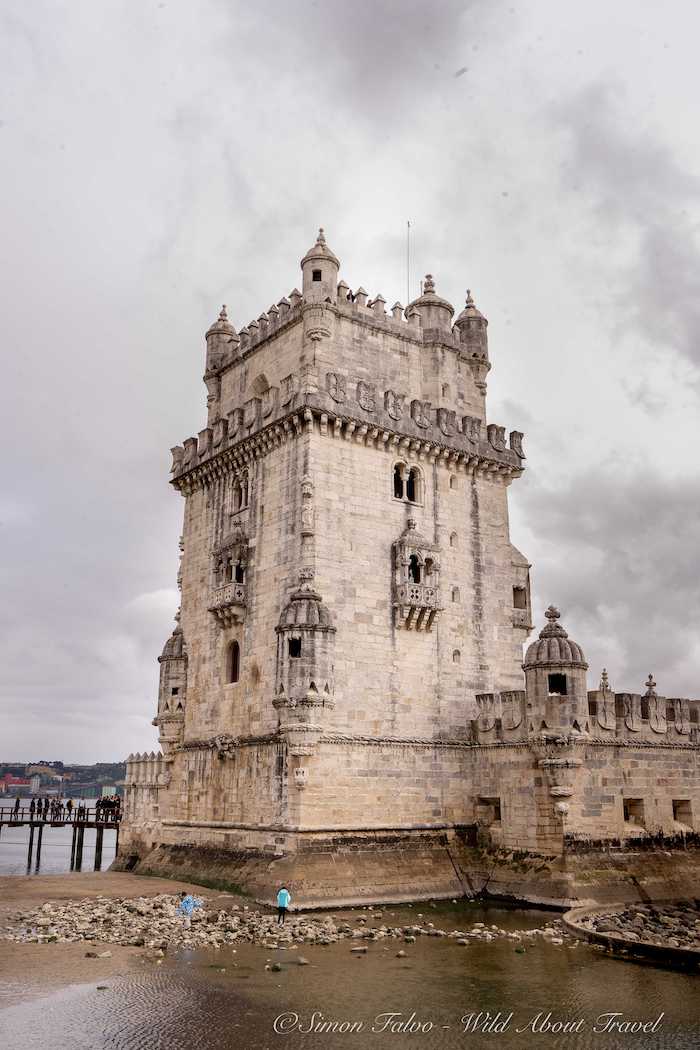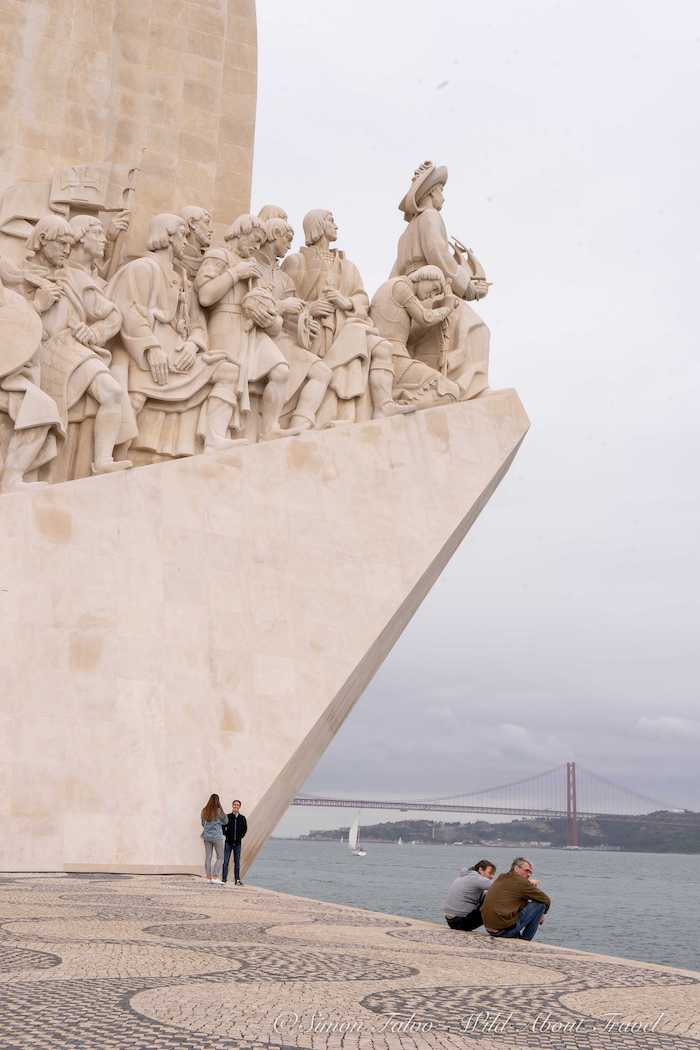 Day 6 and 7: Sintra
Most people visit Sintra as a day trip from Lisbon. However, I decided to overnight and strongly suggest you do the same. Sintra is beautiful, and there's a lot to do and see. It's also very crowded, and spending the night allows you to enjoy Sintra in the evening and early in the morning before it gets packed with day tourists.
Perched on a steep hill and surrounded by beautiful verdant scenery, Sintra is another Portugal UNESCO World Heritage Site, and it's easy to see why. Once the royals' and aristocrats' summer residence, Sintra's extravagant palaces and lush gardens are utterly enthralling.
The colorful Pena Palace, atop a rocky hill, is the most famous landmark, the one that everyone gets to visit. Unfortunately, I didn't get to see much of its bright colors. The Pena Palace was wrapped in fog, making it less Disney-like and more fascinating. Be ready for long queues unless you buy a Pena Palace ticket in advance. However, this won't prevent you from facing the entrance queue. For that reason, you should head to the Pena Palace very early in the morning or in the late afternoon.
Quinta da Regaleira is another magnificent and crowded palace. The flamboyant building and the gardens are mesmerizing, and I enjoyed the Regaleira even more than the Pena Palace.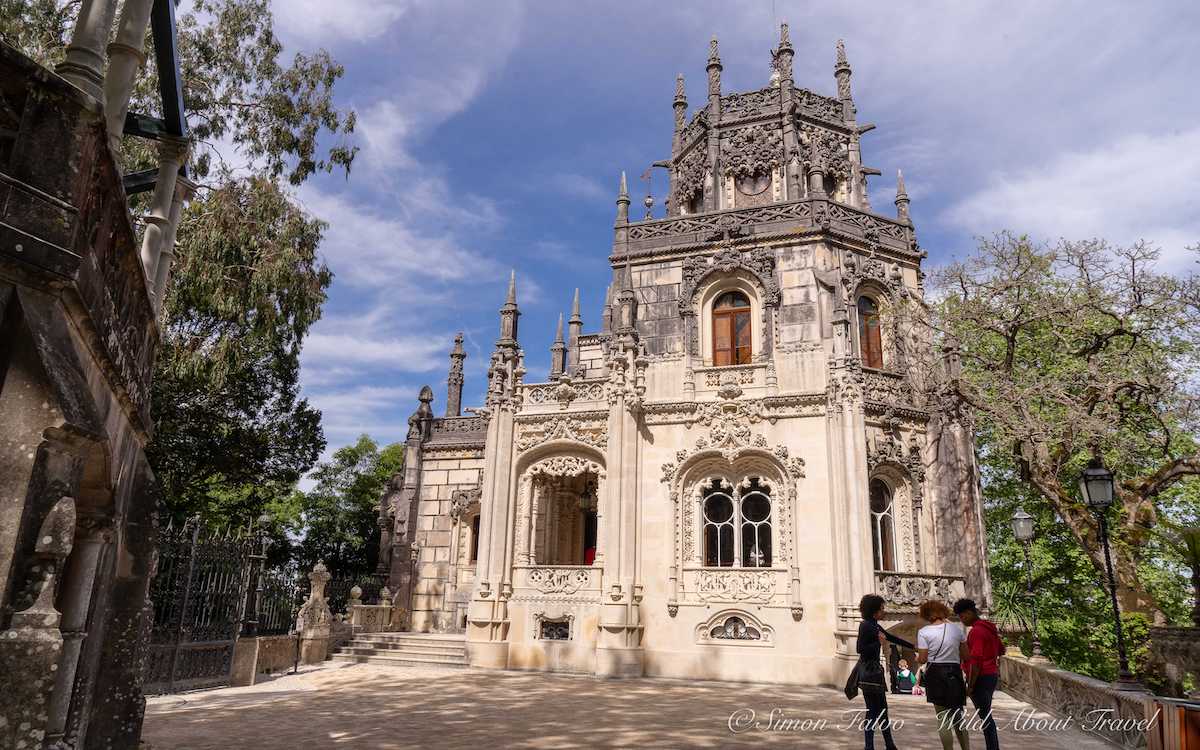 Take a step back in time and walk to the spellbinding Castelo do Mouros. The Moorish Castle dates back to the 8th century and is the oldest monument in Sintra. The views are said to be spectacular, although when I was there, the caste was shrouded in a drizzle and a light fog. Rather than disappointing, the weather gave the castle a romantic aura.
Day 8, 9 and 10: The Algarve
I had often read and heard of the beauty of the Algarve and couldn't wait to discover this region of southern Portugal. I did some research to find out where might be the best place to stay in the Algarve and ended up choosing Lagos. It was indeed a great choice and an excellent base to explore nearby stunning beaches and have a couple of rewarding day hikes.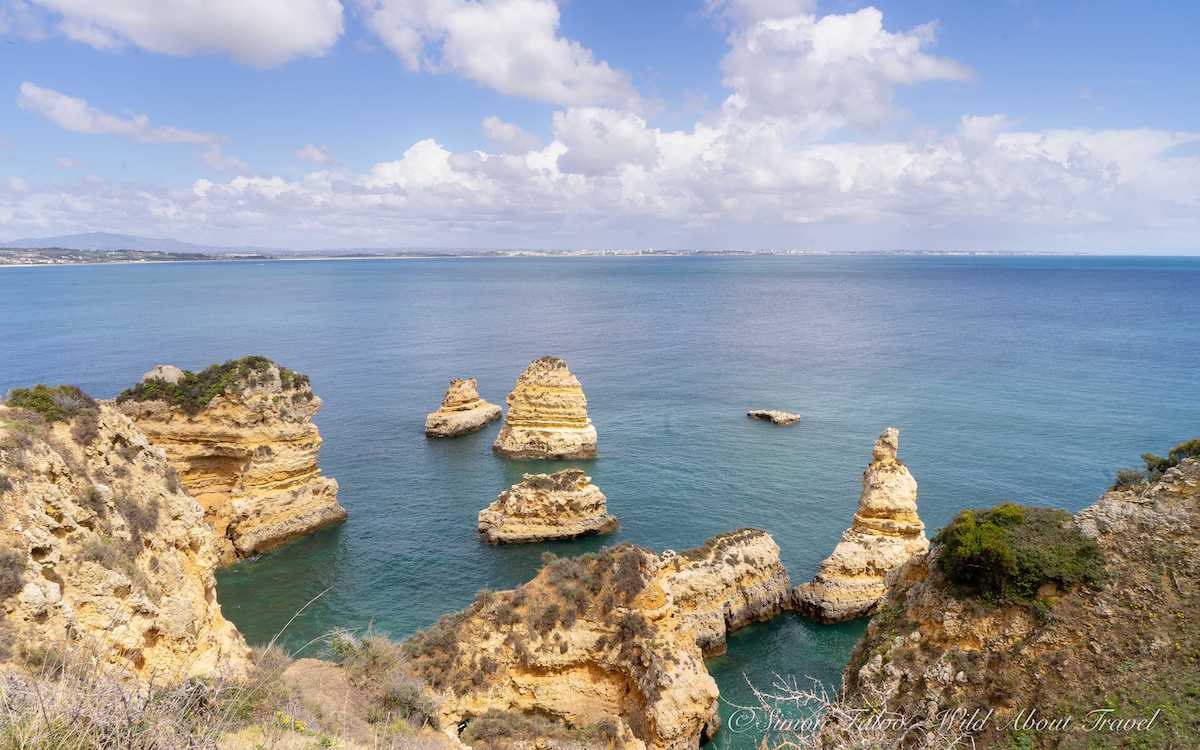 The old town is charming. Whitewashed houses and lovely cafes with a few al fresco tables where I enjoyed breakfast with espresso and the delicious Pastel de Nata. The atmosphere is laid back, and it really felt like a holiday.
Lagos main attractions are the breathtaking beaches surrounded by steep cliffs. The most famous beaches are Praia Don Ana and Praia do Camilo, easy to reach with a short walk. A must-see in Lagos is Ponta de Pietade. It's one of Europe's most jaw-dropping coastal sceneries and an area of outstanding beauty. There's a beautiful and easy coastal path to admire the cliffs from above, and I suggest you also take a boat trip to see them from the sea and enter the grottoes.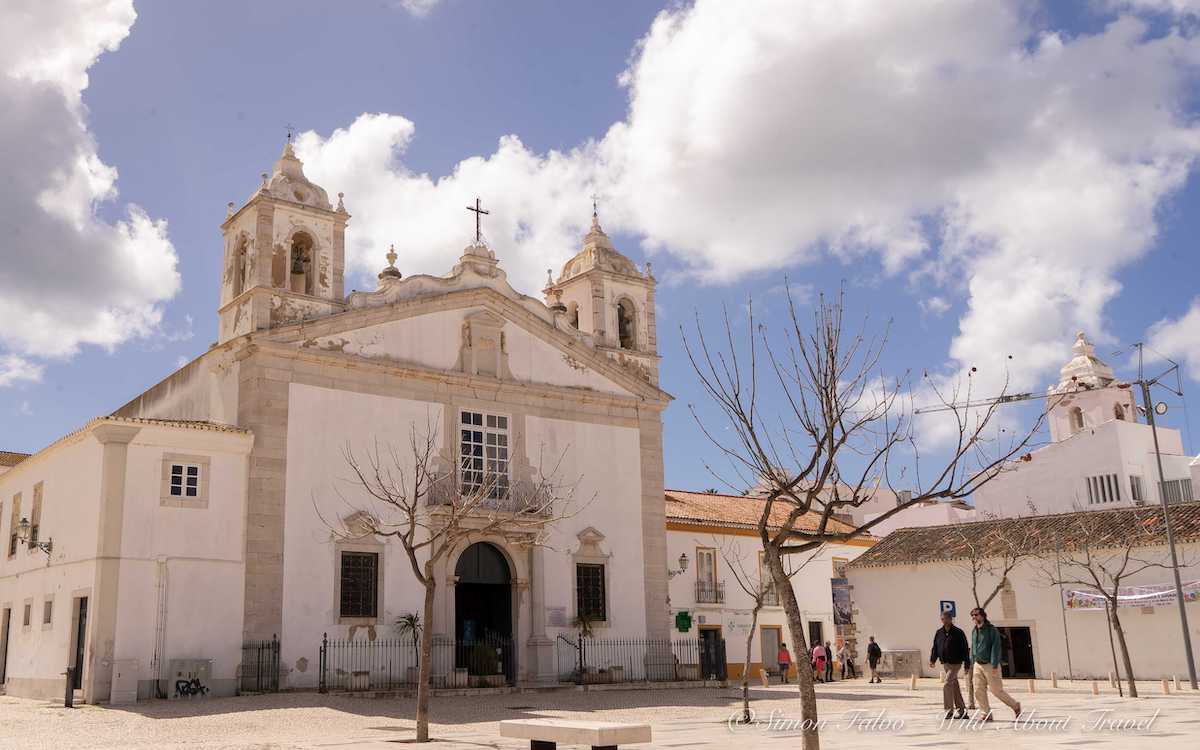 The Algarve is also very popular for surfing, kayaking and hiking. I loved the Seven Hanging Valleys day hike, with its incredible coast views and golden cliffs.
I ended my 10 days Portugal itinerary in Faro, from where I flew back to Milan. Faro is the Algarve airport, but it only provides connections within Europe. Beware that there are not always daily flights, so you have to schedule your Portugal trip accordingly.
How to plan 10 days in Portugal
Getting to Portugal
Lisbon Airport is the main hub, with flights from all over the world. There's quite a good number of flights to/from Porto, although not as many. I usually search on Trip.com for the best airfares.
Especially if you arrive from overseas, you may want to take advantage of a private transfer from Lisbon Airport or Porto Airport after a long flight.
You can as well start your 10-day Portugal itinerary in Lisbon or Faro. In that case, you'd visit the Algarve first and end your journey in Porto.
Getting around in Portugal
Renting a car gives you greater freedom. But beware of the issues and costs related to parking in Porto and Lisbon. 
Traveling by train in Portugal, as I did, is easy. However, keep in mind that from Lisbon to the Algarve, there are only a few intercity trains per day. Therefore, you better buy your tickets and book your seats at least one day in advance.
---
Safety in Portugal
Portugal is a safe country, and women traveling solo have nothing to worry about (except applying the usual common sense). People are very kind and friendly, and most speak decent English. I suggest, however, getting travel insurance to cover any inconvenience. We all hope this won't happen, but we might all have to face unexpected circumstances. I've been using World Nomads for years and have always been very happy with them. Alternatively, you could have a look at Visitors Coverage, offering several insurance plan options.
---
How to visit Portugal's main landmarks
Portugal is much more touristy than I expected. This means long queues to visit many of the most famous landmarks, especially in Porto, Lisbon, and even more in Sintra.
---
Unique things to do in Portugal
Are you looking for unique experiences in Portugal? There's definitely no shortage of exciting things to do. Here are a few suggestions:
Lisbon:
Porto:
Algarve:
Check More Portugal Tours
---
Where to stay in Porto
Hotel Moon & Sun Porto features midrange price modern rooms in the heart of the city.
Eurostars Porto Douro is set along the river, a 3-minute walk from the Ribeira, and features bright modern rooms.
Infante Sagres is perfect for a romantic stay. A luxury, classic hotel in a beautiful historical building.
Where to stay in Coimbra
An excellent choice is the charming Sapientia Boutique Hotel, located in the old town and featuring a terrace.
If you're looking for a unique, romantic stay in Coimbra, you'll love Hotel Quinta das Lagrimas. Set in a historical palace, it features a botanic garden, a swimming pool, and a spa.
Where to stay in Lisbon
Mera Prime Gold is a charming design hotel located between the Bairro Alto and Chiado, in an excellent position to explore Lisbon.
Located in the Baixa, close to the Metro station, Browns Boutique Hotel features charming rooms with stylish decorations.
The delightful Lisbon Wine Hotel is close to the Rossio station and São Jorge Castle and features beautiful modern, classy rooms.
Where to stay in Lagos
Hotel Marina Rio overlooks the marina and the promenade along the river and features modern, recently refurbished rooms and a lovely terrace.
Lagos Atlantic Hotel features modern rooms, an outdoor swimming pool, a garden, and free parking and is about 1.5 km from the Dona Ana and Camilo beaches.
The beautiful Lagos Avenida Hotel faces the marina and features stylish modern rooms and a rooftop terrace with sun chairs and a small swimming pool.
---
Pin for later!