What a surprise Auckland, and no wonders it's called 'the city of sails'.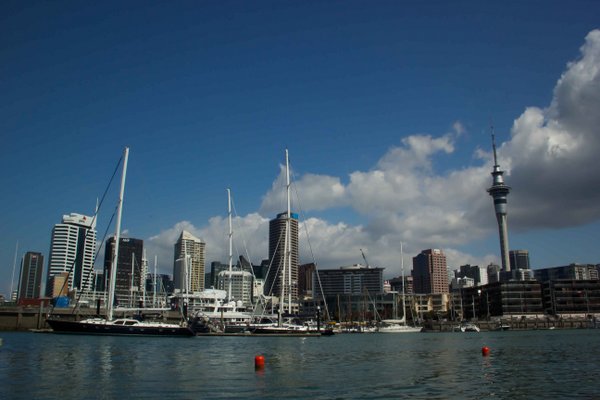 Having been told that it was not particularly pretty I was expecting Auckland to be an unattractive city. On the contrary, I happened to have a great time in New Zealand's biggest city, liking it much more than Wellington (but there I was maybe biased by the bad weather, cold and strong wind as well as some residual jet lag).
After a good sleep, the following morning I grab a map of the city and start walking almost randomly from the hipster Ponsonby neighbourhood, where I was staying, down to the harbour.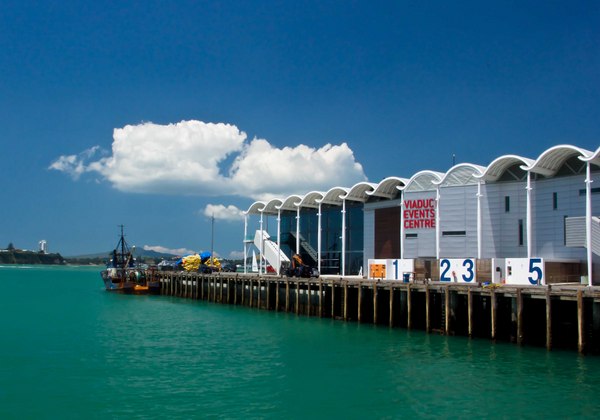 Surrounded by the sea and with the bay dotted with boats, it's no wonder that Auckland is often called 'the city of sails'
The 328 meters (1,076 feet) tall Sky Tower, dominating Auckland skyline, is a great help to my well-known poor sense of orientation and after a while, I reach the Viaduct Basin. Once a commercial harbour, the Viaduct Basin was transformed in the late 1990s into an upscale residential area surrounded by many pretty cafés and restaurants along the waterfront. Sailing boats and big yachts are moored in the narrow harbour, with Auckland skyline and the iconic Sky Tower as a backdrop. Although not as scenic as Sydney, the view of Auckland skyline from the waterfront holds an undoubtful charm.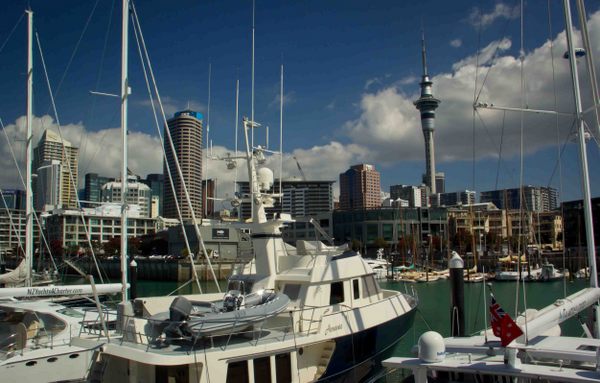 After a little while, I step into the picturesque old red docklands tram. The short circuit is not really touching interesting spots, but the view of the old tram in the streets is lovely and brings back old memories.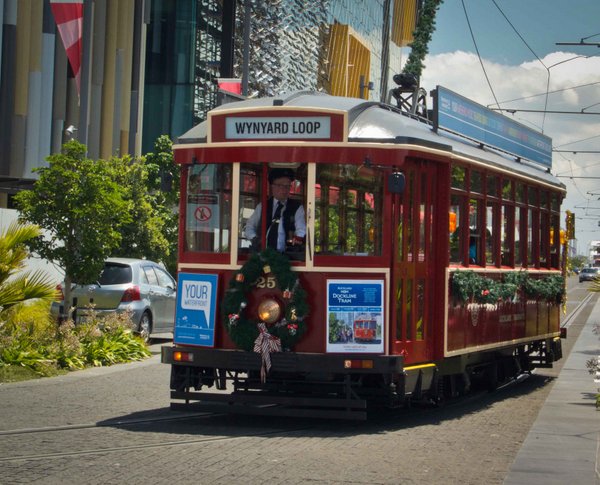 In contrast with the often empty roads in Wellington, I am surprised to see so much life around me, certainly boosted by a lovely warm and sunny day. Locals and tourists sit at one of the many restaurants enjoying a meal or a drink  at one of the many restaurants and cafés bordering the harbour. An Asian couple who just married is strolling around, guided by  the photographer intent in taking shots of a unique moment. Teenagers are passing by,  rolling on their skateboards.
On a big square groups of friends are sitting on the lawn,  people lay down and sun bath while others are just peacefully reading. A big colourful advent calendar makes this public area festive and welcoming.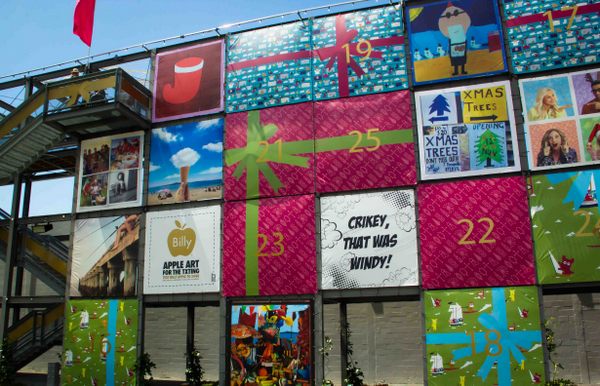 Behind, a few big rounded oil containers painted in bright colours make for a nice example of creativity. The easy-going atmosphere is just lovely and relaxing, and the lack of cars makes the waterfront all the most enjoyable.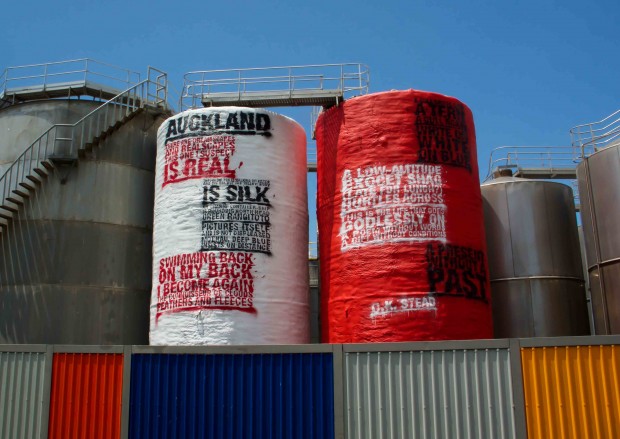 Several boats are crossing the bay. After all, Auckland is the city of sails, the one which hosted the America's Cup Challenge in 2000 and 2003, before the sailing race moved to Valencia after the victory by the Swiss Alinghi team.
I have a lunch savoring a delicious fish and then head back to the ferry terminal, appearing as a long undulating tube.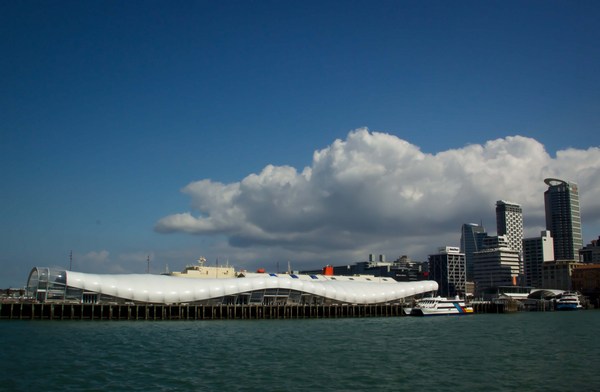 I walk along Princes Wharf, one of the newest property development areas, admiring the beautiful white buildings with their steel accessories and decorations, one of the few examples of good modern architecture I've seen in New Zealand so far.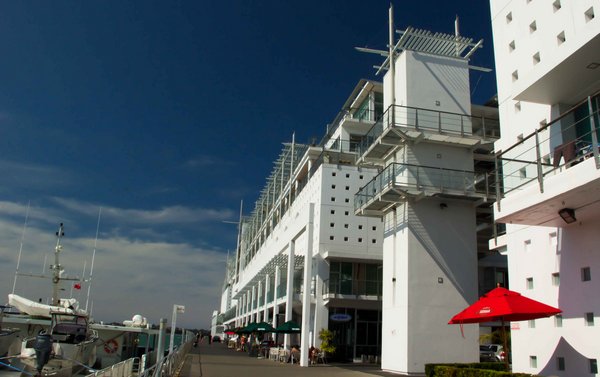 From there I head towards Mount Eden, a charming residential neighborhood with lovely old houses surrounded by superb greenery and flowers. In a park along the way I spot a group of kids playing cricket, I guess the most popular sport in New Zealand, after rugby.
Exhausted after hours walking up and down Auckland, I reach my hostel to get some rest and get ready for the next leg of my journey, up to Northland.
Maybe because I was blessed by a wonderful weather, I had a very pleasant day in Auckland. Have you visited the 'city of sails'? How did you like it?
More reading: A Coastal Walk in New Plymouth
Travel addict and passionate about photography, Simon Falvo started Wild About Travel back in 2009. Leveraging her strong PR background, she developed an extensive knowledge of Digital Communications and Social Media Marketing. Besides travel writing Simon holds workshops and trainings, she collaborated with tourism boards for digital marketing campaigns and participated as a speaker at several events.