With its unique biodiversity, Bunaken Marine Park offers outstanding scuba diving spots. Suitable to beginners and experienced divers, Bunaken is considered one of the most beautiful diving areas in the world. And heaven for underwater photography.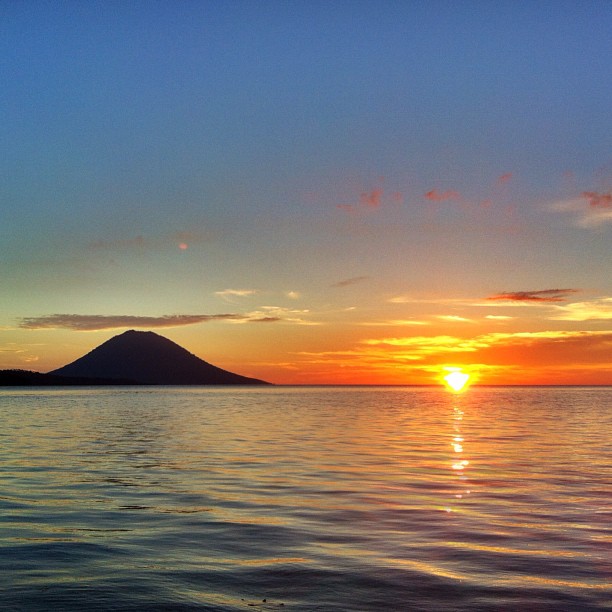 It's a long journey from Europe. At least two flights to reach Manado, then a bus transfer and, if you're lodging on another island, a boat ride. However, the view of this tropical paradise, the inactive Manado Tua volcano on the background, swept the exhaustion away in a heartbeat.
I reached Siladen, one of the five islands comprised in Bunaken National Marine Park, and felt in awe. And this was just the beginning.
The following morning I discovered the incredible beauty of Bunaken underwater life. Day after day, surprise after surprise, I feel in love with Bunaken Marine Park. And so I ended up going back three times.
Jump to the relevant section [Show]
Where is Bunaken National Marine Park?
The marine park is just out of Manado Bay in Sulawesi, one of the largest islands in Indonesia. The park includes five islands: Siladen, Manado Tua, Bunaken, Montehag, and Nain.
While four of the five islands are inhabited, only two have tourist resorts: Bunaken and Siladen.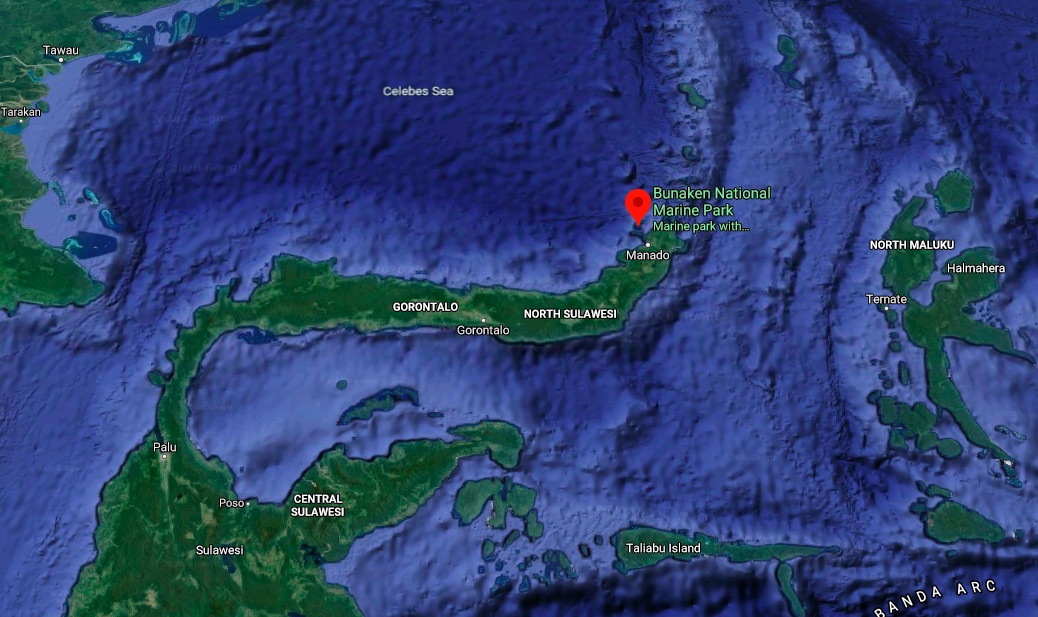 Bunaken National Park Highlights
| | |
| --- | --- |
| Country: | Indonesia |
| Diving season: | Year-round. Best time April to October |
| Visibility: | Generally good. Average 20-35 m. (66-120ft) |
| Water temperature: | 27-30°C (80-86°F) |
| Diving skills level: | Suitable to beginners and experienced divers |
| Type of diving: | Wall and drift |
How difficult are the dives in Bunaken Marine Park?
Since many are mostly gentle drift dives, you don't have to be an experienced diver to discover the beauty of Bunaken National Marine Park.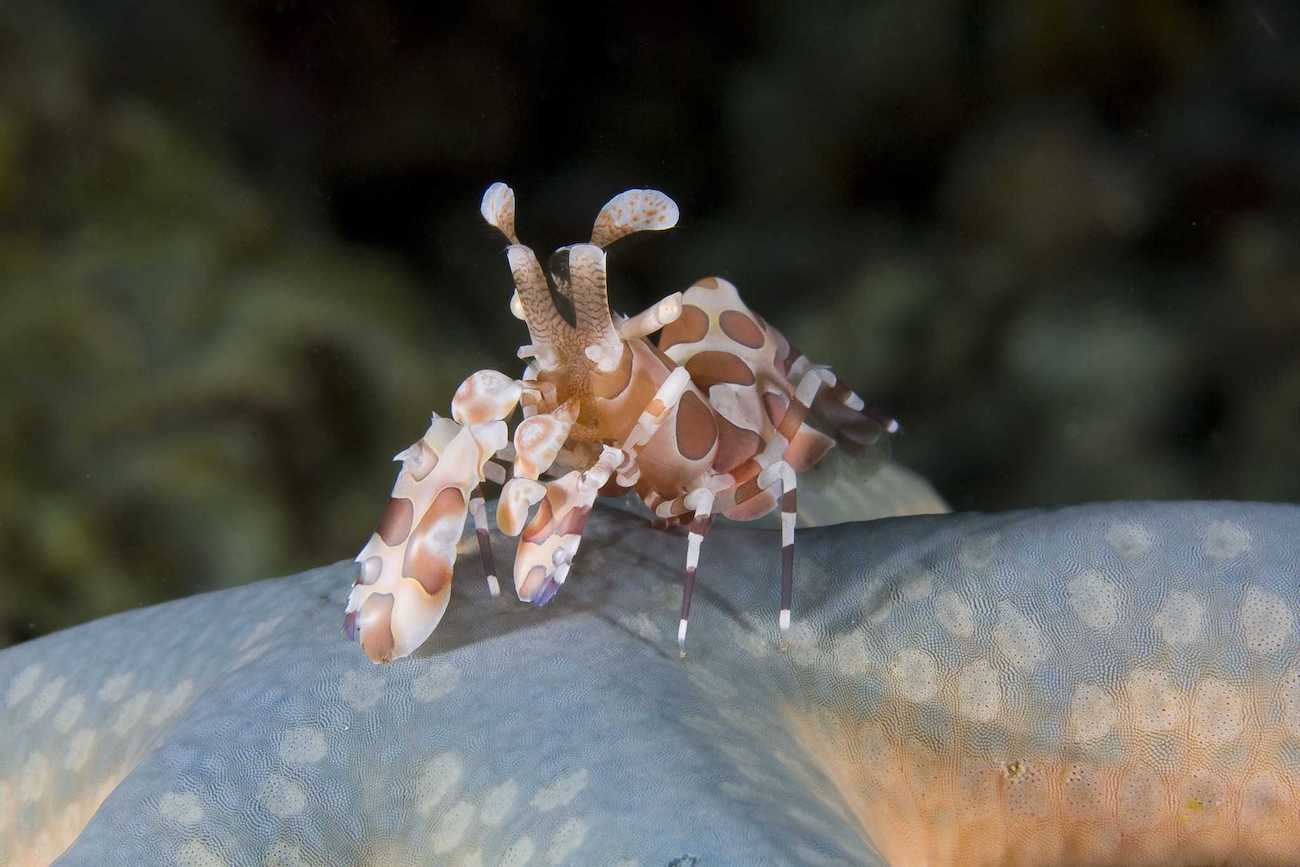 Furthermore, there's plenty of colorful corals and fishes at a shallow depth. An Open Water PADI Certificate, allowing to dive up to 15m, is generally enough. But Bunaken is also an excellent spot to get the PADI Advanced Certificate, enabling you to dive down to 30m to admire more marine life. And while a PADI Advanced Certificate is not paramount to dive Bunaken National Marine Park, you'll certainly need it in other areas in Indonesia and the world.
Bunaken marine environment: what you can expect to see
Bunaken National Marine Park is considered one of the best diving spots in the world, and it's easy to see why.
Bunaken Marine Park is home to an incredible marine biodiversity. To preserve this unique environment, the Indonesian governement declared this area a protected area back in 1991.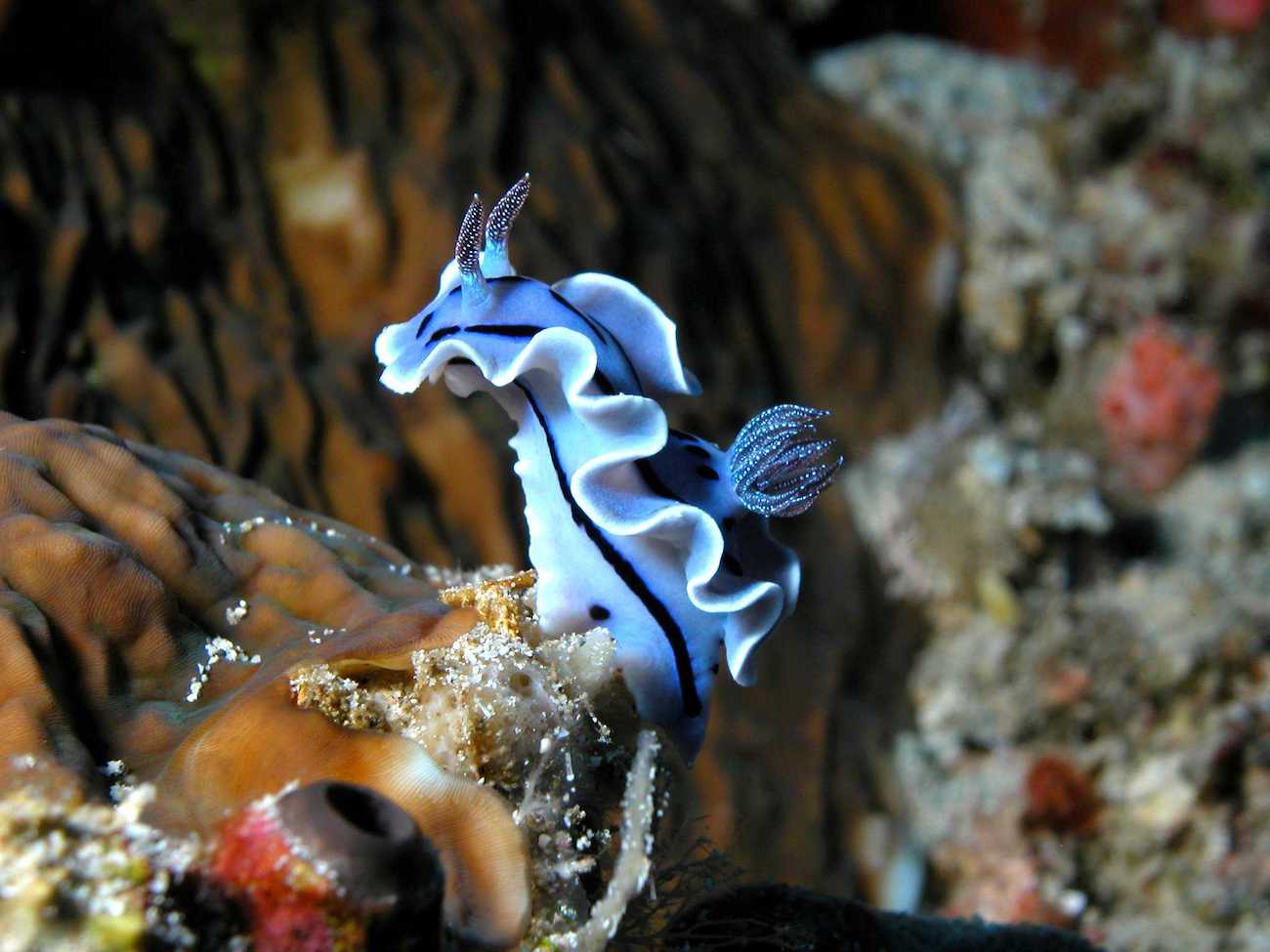 There are many species of soft and hard corals, making for amazing underwater gardens, and a unique kaleidoscope of colors and shapes. Around 2000 species of fishes populate this area. And there's abundance of other marine life.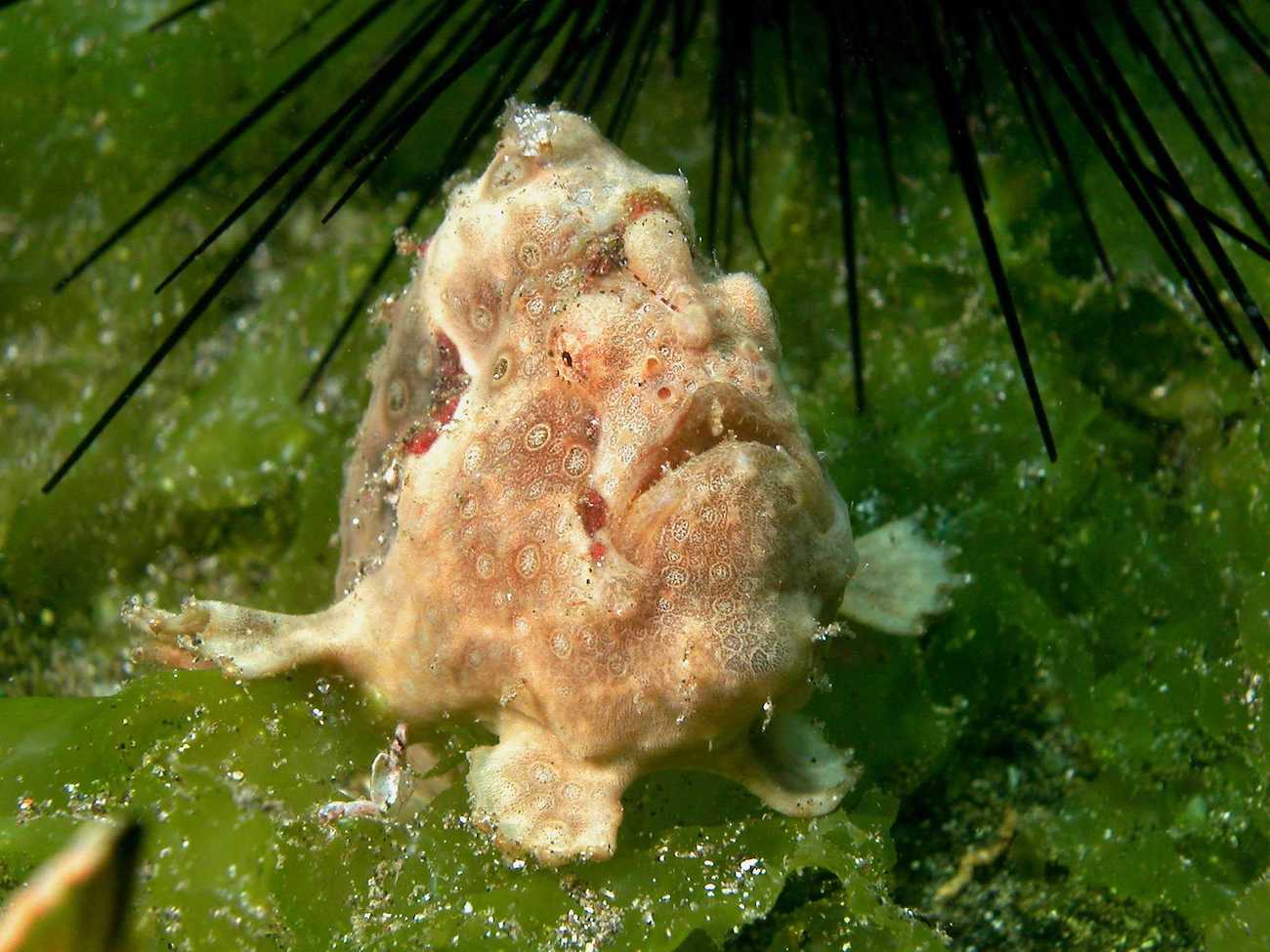 What you can expect to see when diving Bunaken National Marine Park depends on the season, how good the dive master is, and luck. Magnificent colorful coral gardens are guaranteed. You'll most likely have encounters with moray eels, Napoleon and angel fishes, sting and eagle rays, snappers, groupers, and a lot more.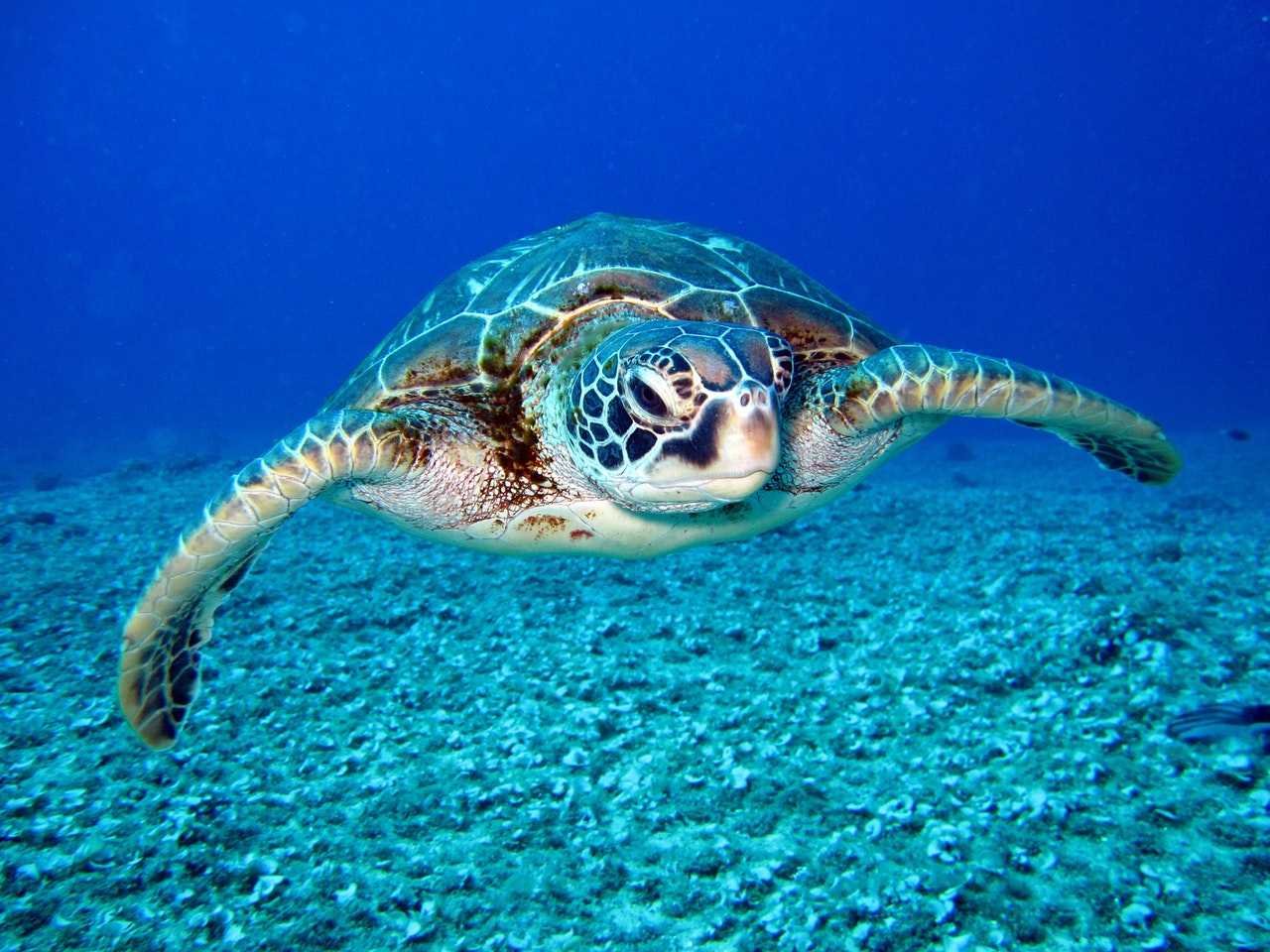 There are good chances to dive with beautiful sea turtles, and with a bit of luck, also dolphins. You may also spot sharks here and there, although they're less common than in the Red Sea.
Bunaken: one of the best diving spots in the world for macro underwater photography
Overall, Bunaken National Marine Park is a true paradise for macro underwater photography. Every dive will treat you with amazing encounters with uncommon marine creatures such as leaf fishes, frog fishes, horse pipe-fishes, a variety of colourful scorpion fishes, beautifully coloured nudibranchs and lots more.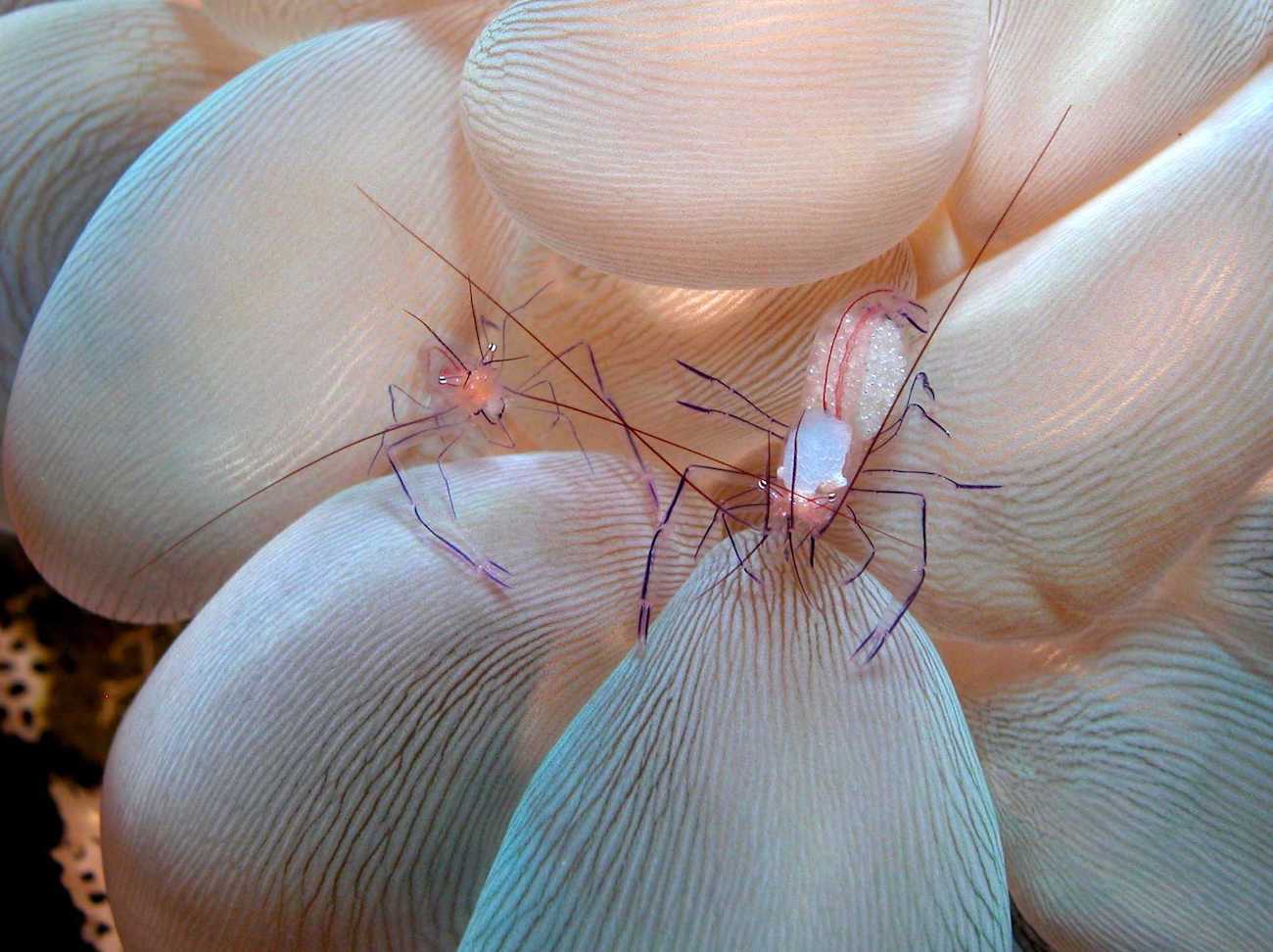 A few years ago, I was lucky enough to be shown the blue ring octopus fish. Tiny and beautifully coloured, it's also one of the most venomous species.
Best dive sites in Bunaken Marine Park
There are many diving spots, most of which are steep, dropping walls, although there are also shallow reefs, perfect for beginners. Which spot you prefer is subjective, and depends on a number of unpredictable factors like the weather (and light), currents, and luck. One thing is sure: you'll nver get disappointed.
Still, there's a general consensus on the best dive sites in Bunaken.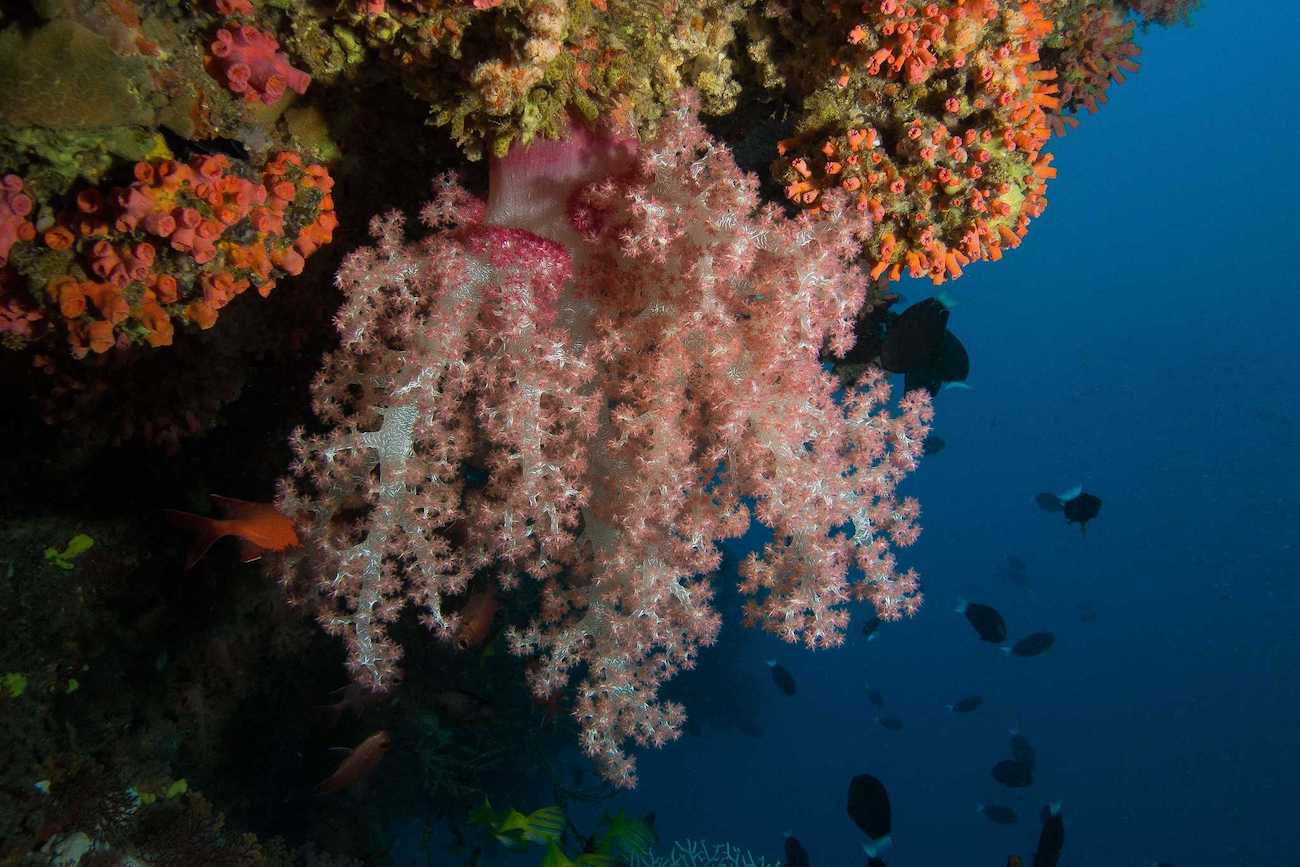 Lekuan I, II and III, gorgeous walls where you have great chances to experience encounters with turtles, humphead wrasses, bump-headed parrotfishes, black-tip and white-tip reef sharks, not to speak about the incredible variety of corals. The three dive sites are beautiful, but the best one is Lekuan II.
Other top dive sites in Bunaken Marine Park include Sachiko Point, Celah-Celah, Barracuda Point, Alung Banua, Mandolin Point, Raymond's Point, and Mike's Point.
In any case, the dive master's choice of the dive site will also depend on the weather and currents conditions. Don't be disappointed, It's all for your safety. And wherever you go, you won't be disappointed anyway.
Bunaken Marine Park: which scuba diving gear?
If you're a beginner, chances are that you don't have your own scuba diving equipment. You can easily rent everything on site, and the best resorts usually have decent and reliable diving gear.
However, there are a few pieces of diving equipment which you should consider buying, in case you don't have them already.
*** TIP ***
---
I strongly recommend subscribing scuba diving insurance. In the unlucky event of a diving accident, you'll want to rely on professional assistance. Evacuation and hyperbaric treatment are extremely expensive, so with a small sum you'll avoid potential huge costs.
Beware that regular travel insurance usually does not cover scuba diving accidents. You have to subscribe a policy with specialized companies, like World Nomads, which provides a package covering scuba diving accidents, and other extreme sports.
Best time to dive Bunaken
Indonesia has a typical tropical climate, with two distinct seasons: dry nd wet.
During the dry season, running from May to October, you'll get a lot of sunshine, and the visibility is at its best. The hottest and drist months are usually July and August. The monsoon season, from November to March, is wetter, but that doesn't prevent you to go scuba diving.
Whatever the season, the water temperature all-year-round ranges between 26-29°C (78–84°F).
How to get to Bunaken Marine Park?
Manado international airport has connections with Singapore. Silkair, part of Singapore Airlines, runs flights on Mondays, Wednesdays, Fridays, and Saturdays.
You can also fly to Manado from Jakarta and Bali with several airlines, including Garuda, Lion Air, Air Asia.
Where to stay near Bunaken Park
Although Bunaken National Marine Park encompasses five islands, only two have tourist resorts: Siladen and Bunaken.
Siladen Resort & Spa: I stayed there three times, and always loved it. The rooms in the bungalows are tastefully decorated in local style. The white sand beach boasts an incredible view of Manado Tua volcano, and the view at sunset is simply breathtaking. The dive center provides decent scuba diving gear and end experienced dive masters. And you can treat yourself with fantastic massages at the Spa
Kuda Laut Boutique Dive Resort is also located on Siladen island. The resort features charming bungalows with garden and beach views, a diving center and a Spa.
For more accommodations in Siladen and Bunaken, check here.
______
This post contains affiliate links. This means that if you make a purchase, I get a small commission at no extra cost to you. Wild About Travel is also a participant in the Amazon Services LLC Affiliates Program.
Pin for later!