Most will know the name from the delicious cheese but Gruyères, where the cheese origins, is a charming medieval town of Switzerland.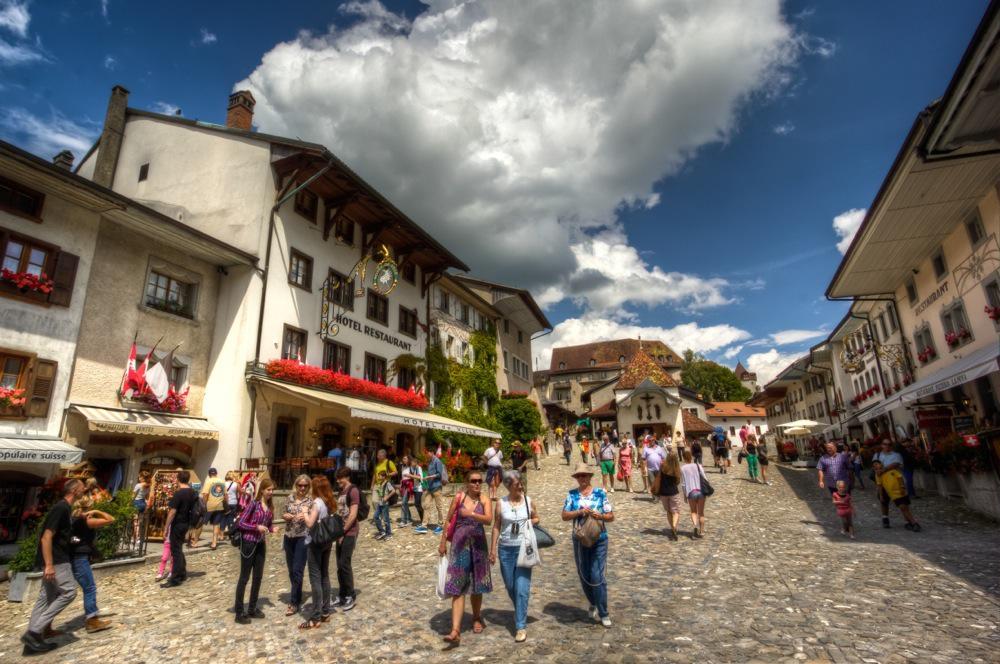 Gruyères, the typical Swiss village of our imagination
Nestled in the Alps, surrounded by gentle mountains and overlooking the verdant valley, Gruyères is idyllic and epitomizes the typical Swiss village.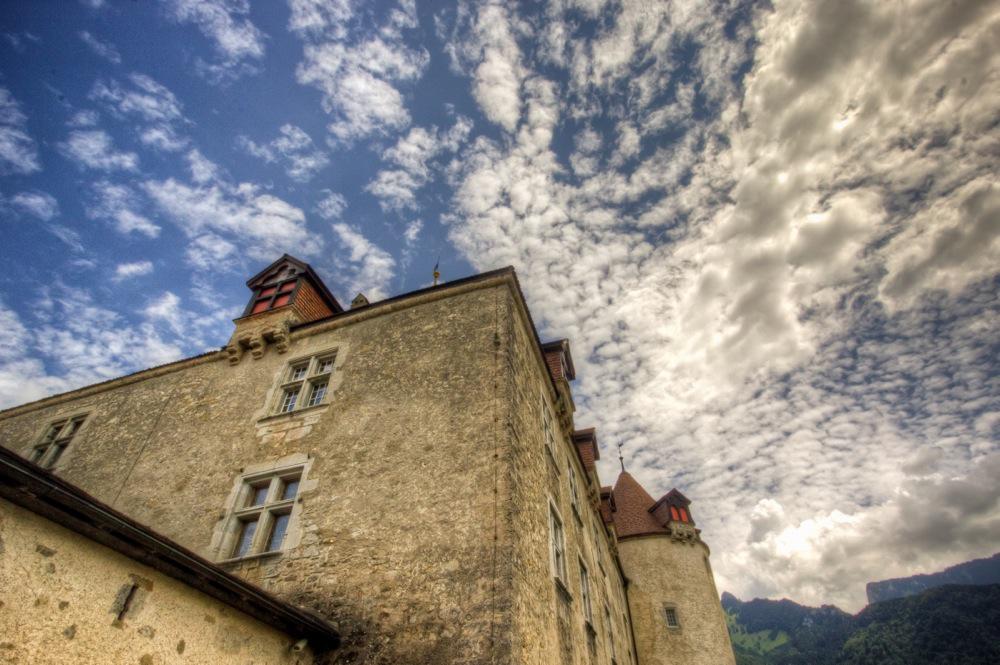 Strolling along the main road, flanked by the neat old houses with the balconies decorated with bright, mostly red, geraniums, is like walking in a fairytale town. And because in every fable there is a castle, here it is, appearing at the end of the road, announced by a pointed arch.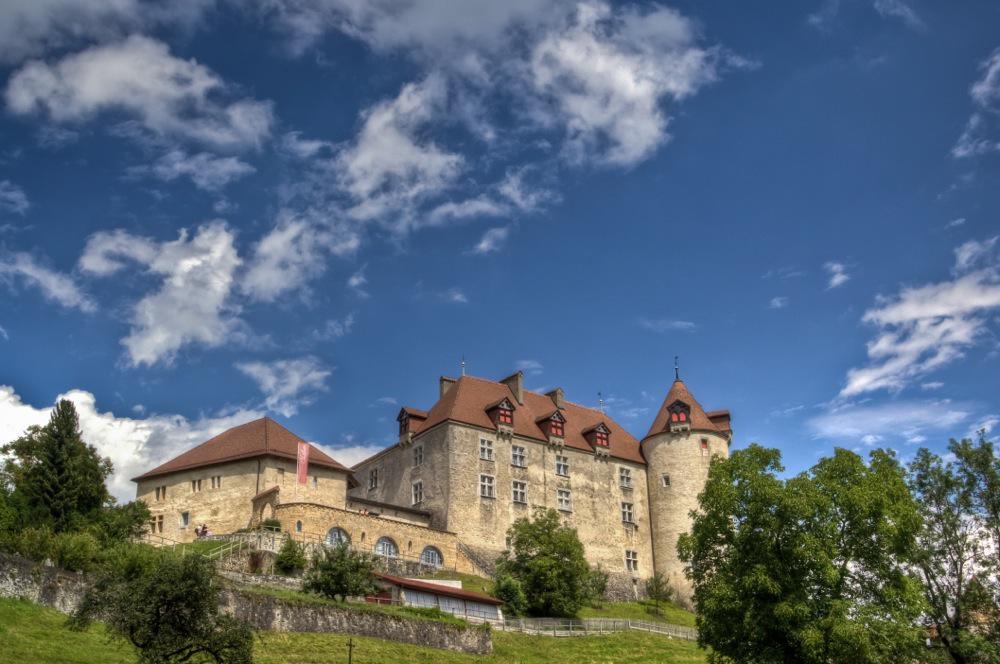 As was custom in the Middle Age, in the 13th Century the Count of Gruyères built the castle atop the hill, so he could control the valley. Separated from the castle, the town was surrounded by defensive walls, part of which are still visible, and was granted the right to hold markets, a privilege at those times.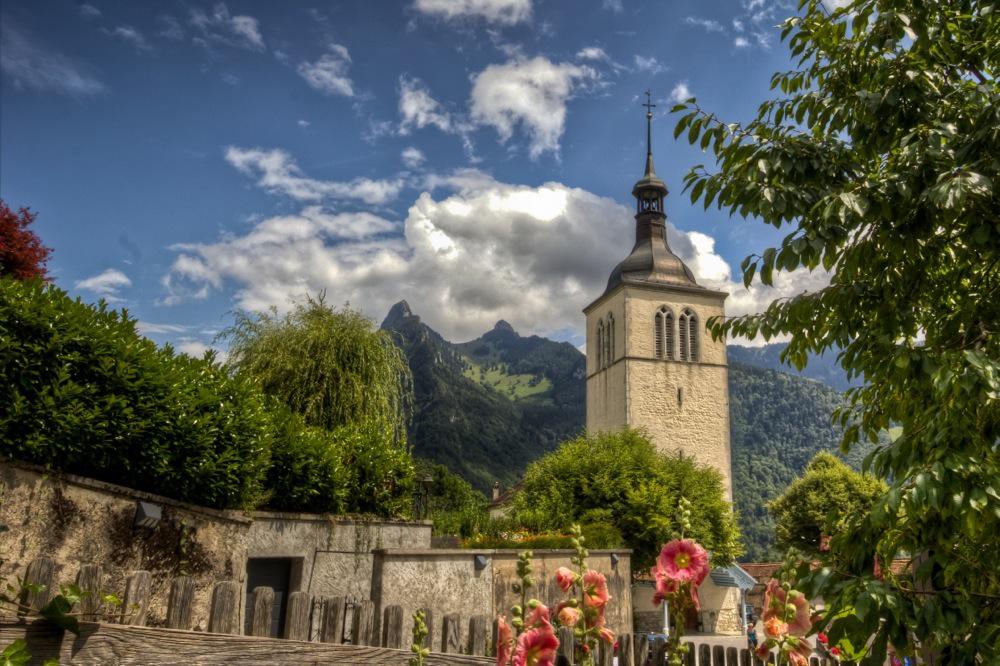 The flocks of tourists roaming across the village can be misleading, because Gruyères has largely remained what it always was: a rural town whose economy is still strongly based on cattle-breeding, and milk and cheese production.
As soon as you get off the main street you'll hear the soothing sound of the cow bells, peacefully grazing in the meadows.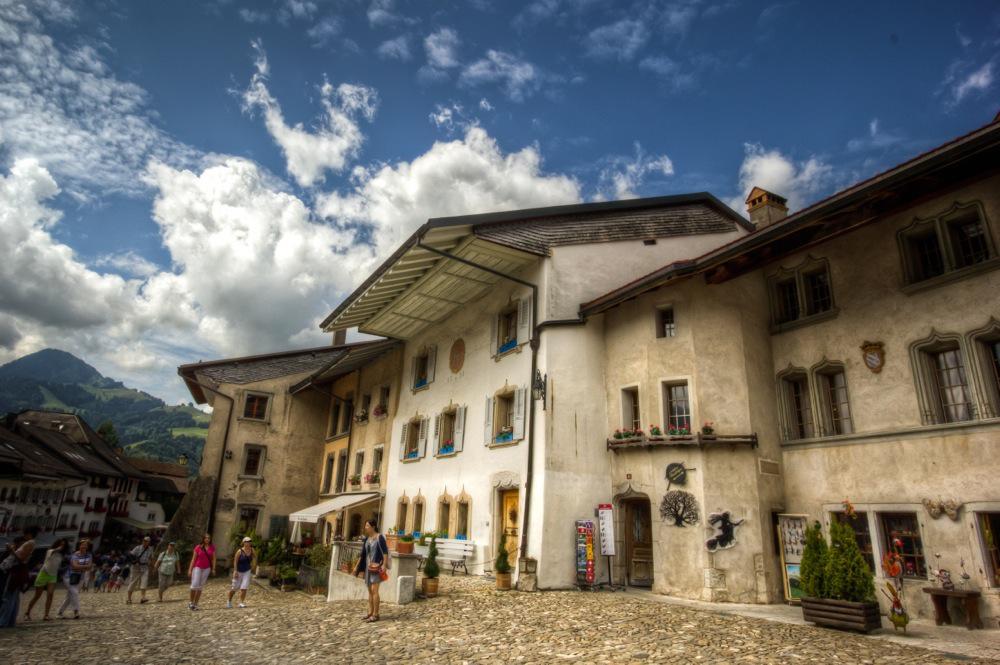 Beauty is in the little things
Everything is pretty and picturesque in Gruyères, not a single detail seems out of place. The old wrought iron signs, the elegant architecture of the houses, the tasteful decoration of balconies, windows, doors and terraces. If you only let your eyes wander around slowly, they'll catch endless delightful details.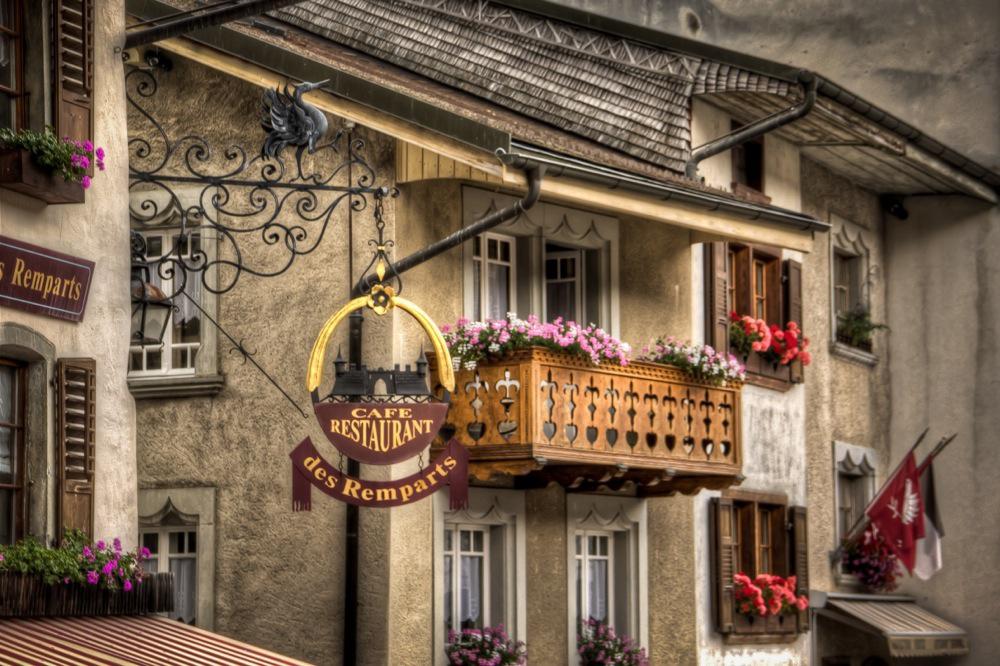 One of the (many) reasons I'm in love with Switzerland is their taste, the ability of creating something pretty with very little. An old bench, worn working tools, pieces of wood or cloth, combined with flowers and other small objects to make exquisite decorations.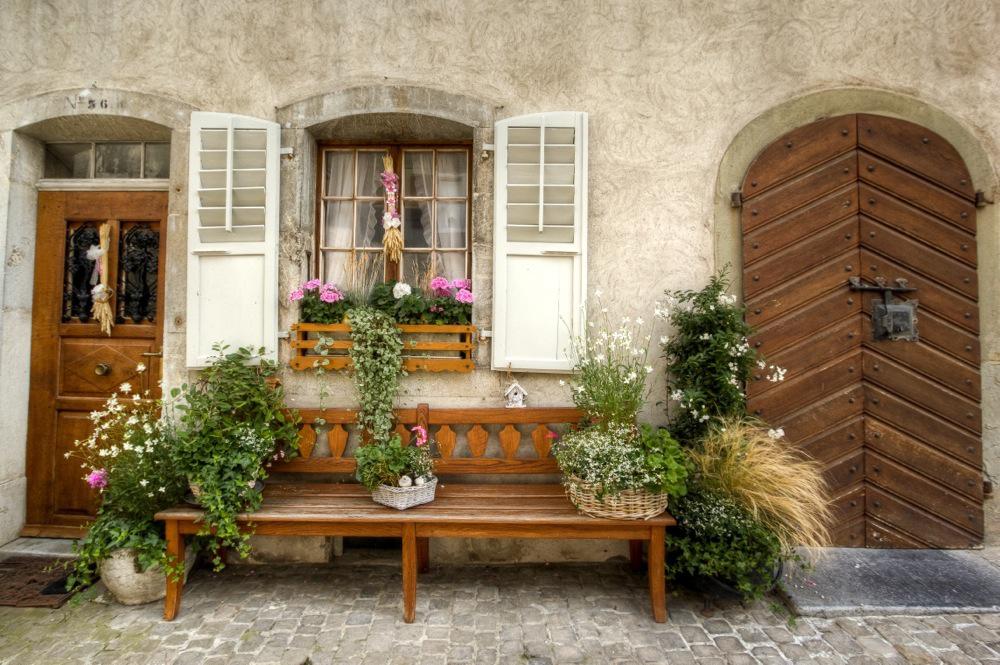 Switzerland might be one of the richest countries in the world, still there's little showing off. People seem to have an art at creating beauty from simple things, and perhaps that's the reason I liked Japan so much. In a strange way, these two countries share similarities. Or maybe it's only the way I feel.
Gruyères is a small town, but you can easily spend there a full day strolling around, visiting the castle, hiking in the surroundings. Also, if you are passionate about surrealist art and science-fiction, you can visit the HR Geiger Museum, a collection of works by the Swiss artist who became famous after being chosen by Ridley Scott to design Alien for the cult movie of the late 1970s.
Unless you suffer from an allergy, you haven't experienced Gruyères without tasting one of its food specialties, whether it's a slice of cheese, a delicious fondue or raclette and, if you're a sweet tooth, a dessert of mixed berries with crème double, the double cream that is even more yummy than you can imagine.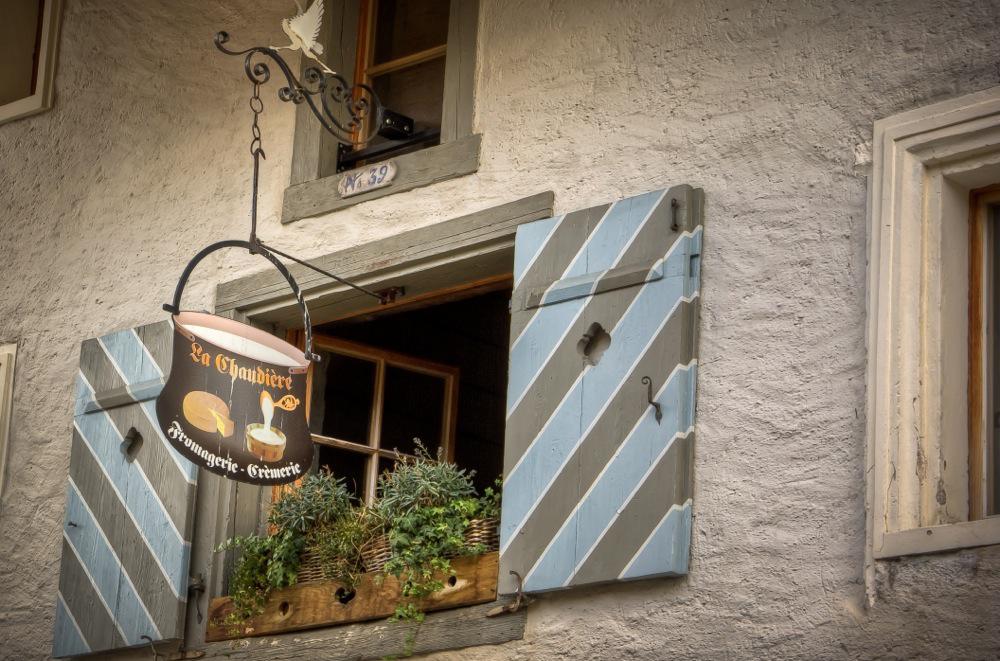 Enjoy more photos of this picture-perfect village and find a few practical information on how to reach it.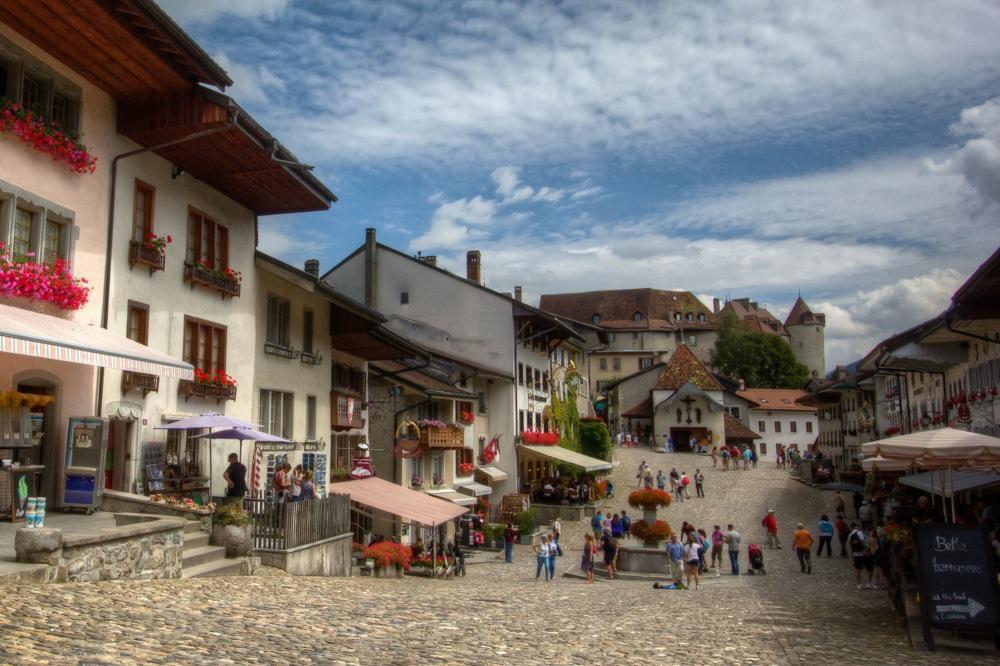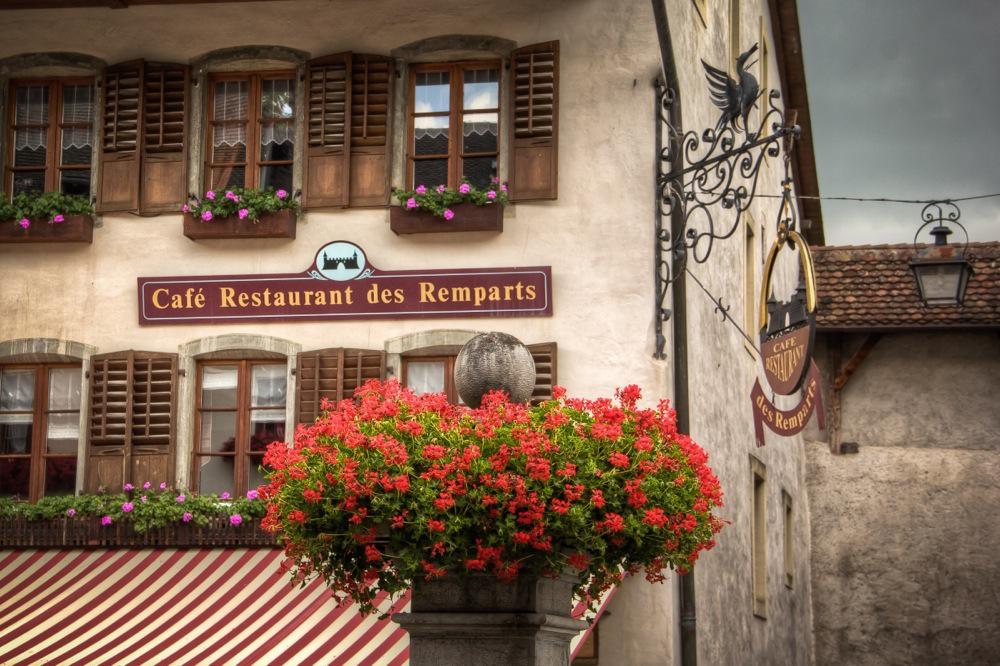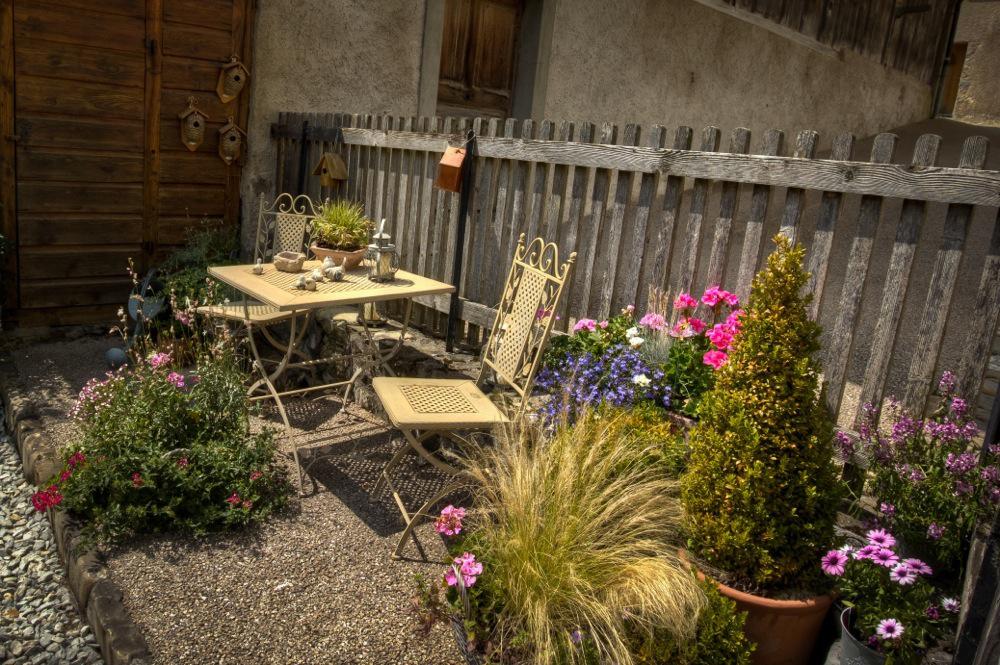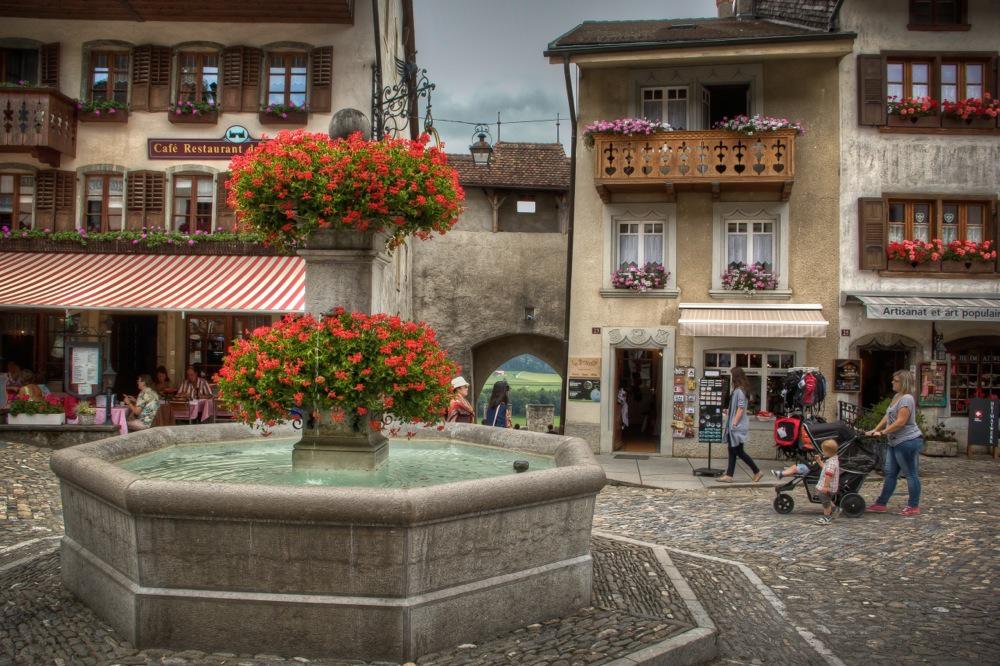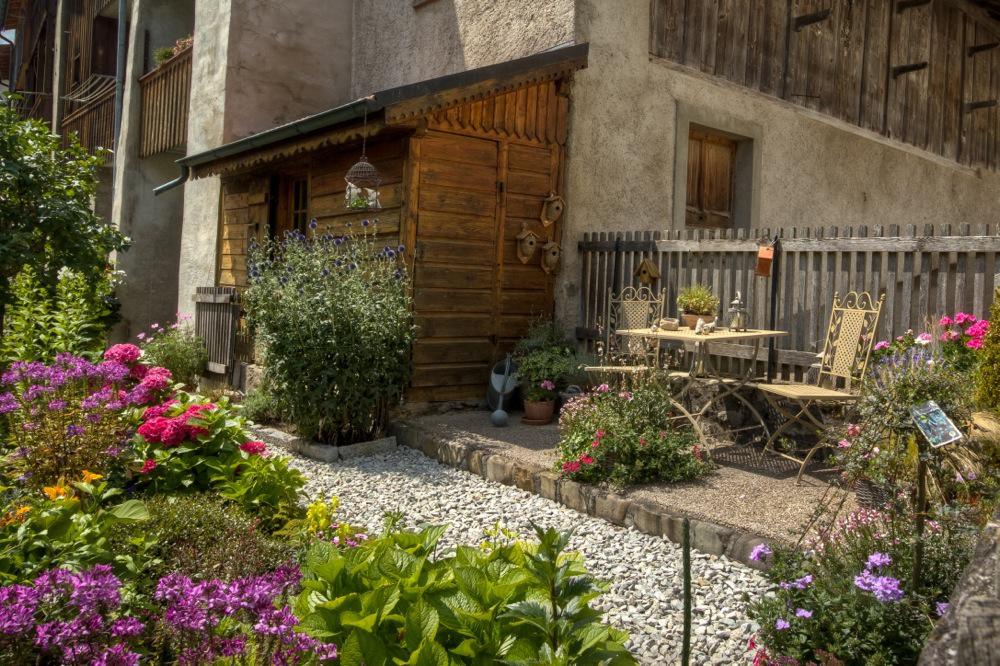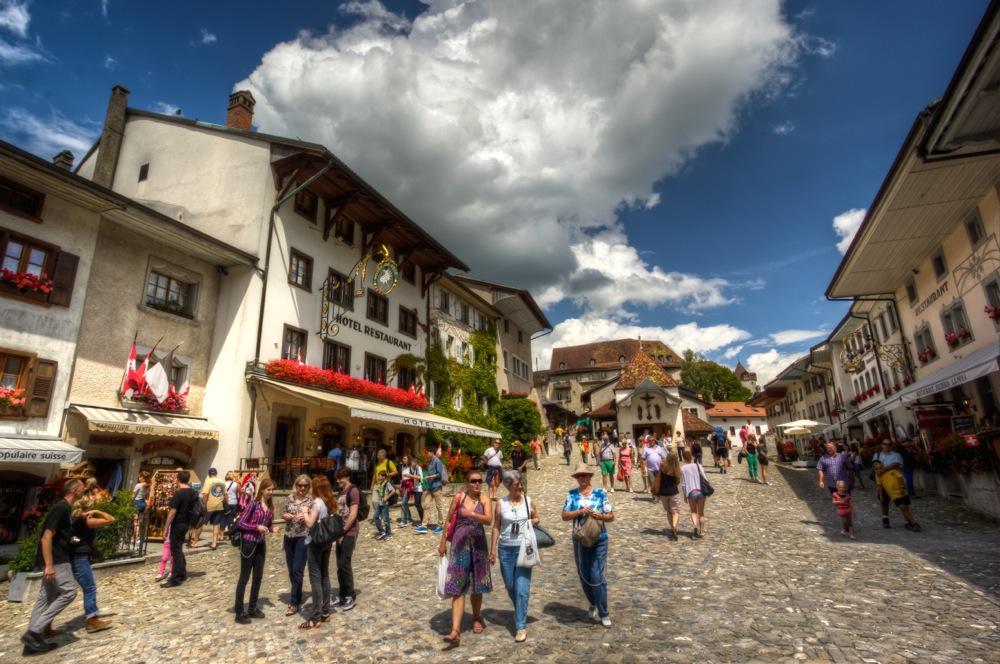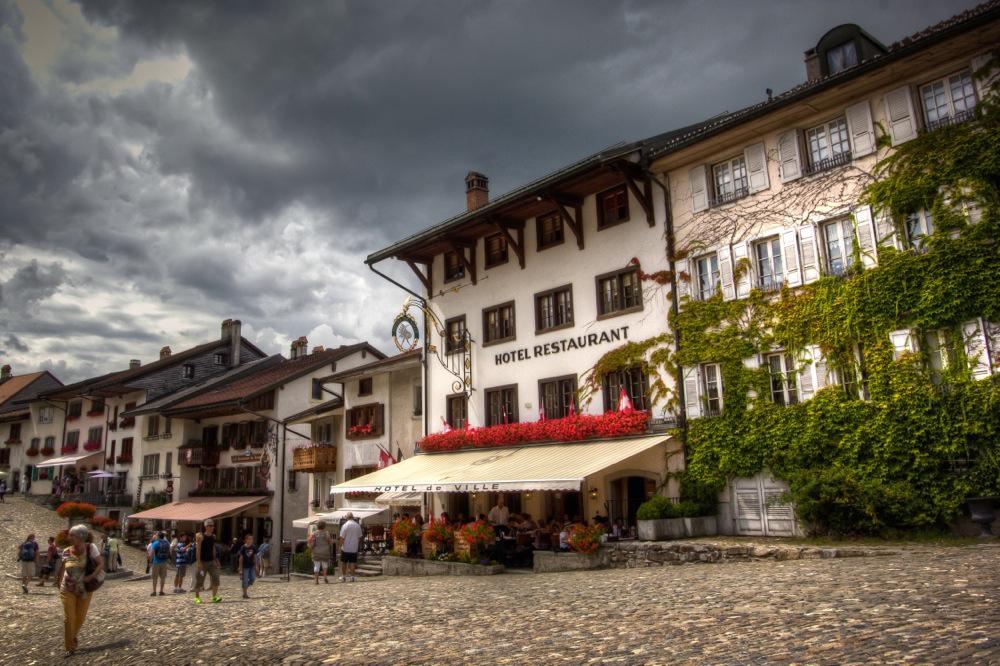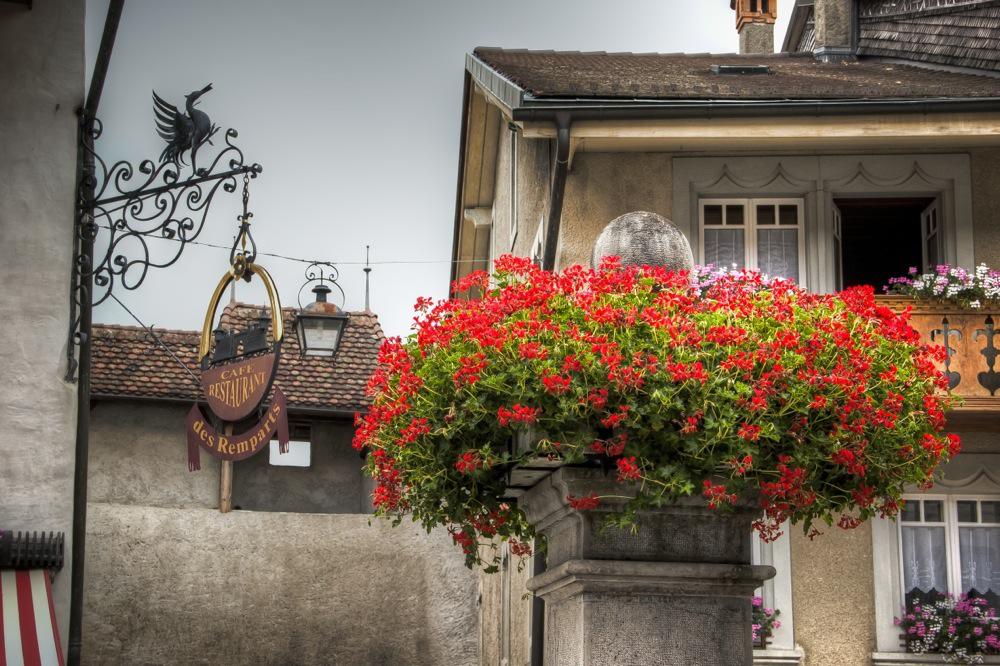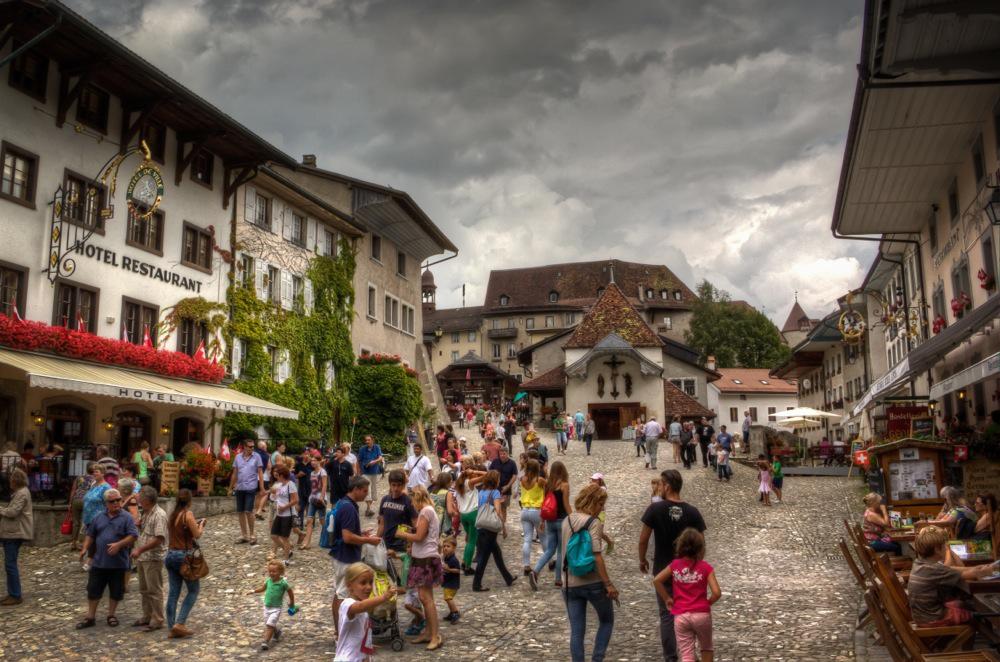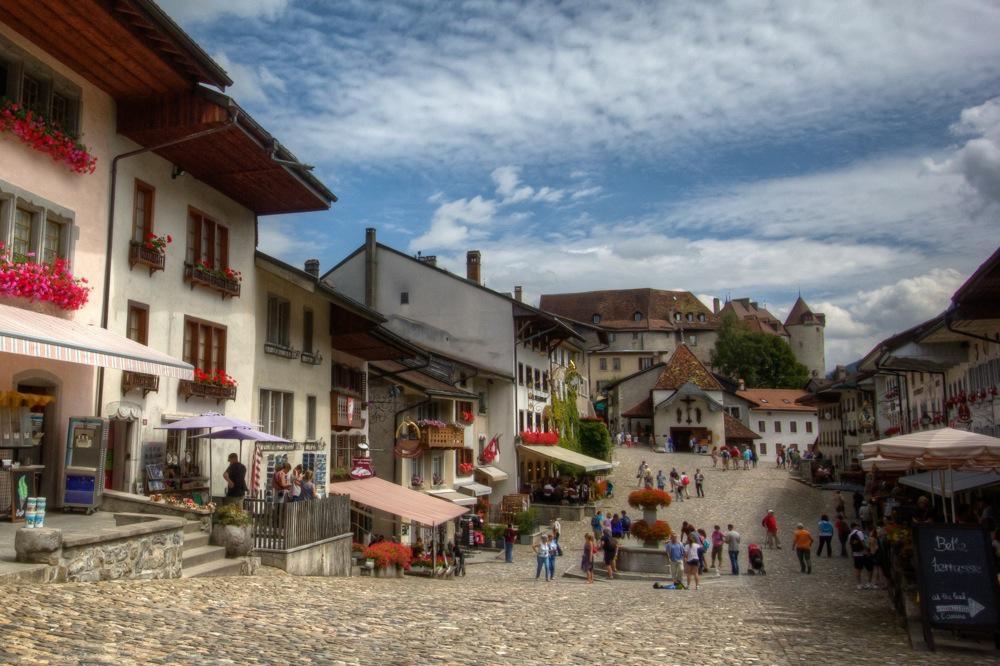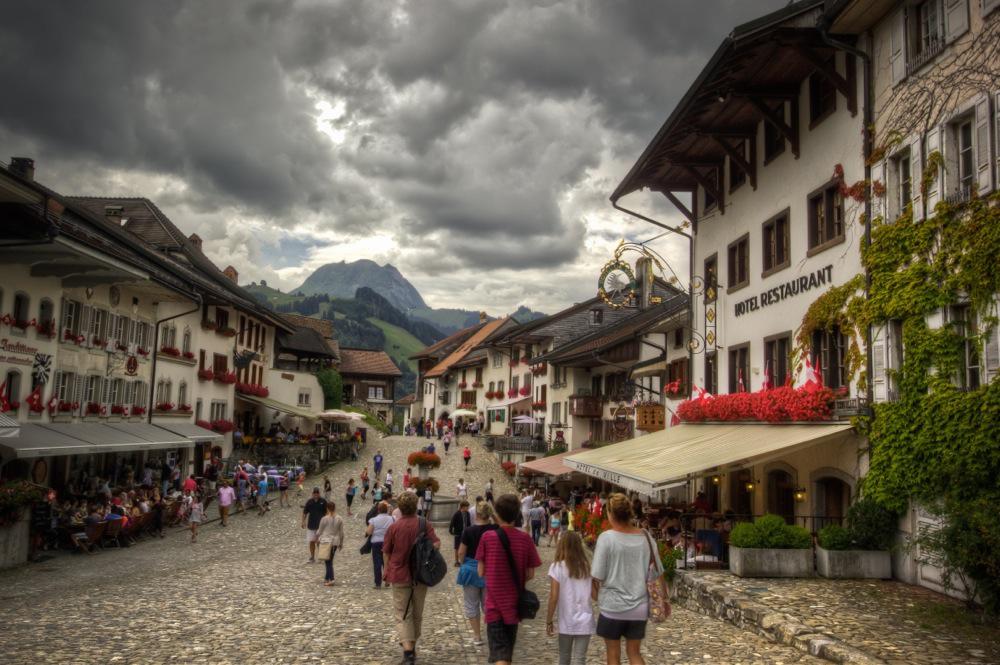 Practical Information:
How to get to Gruyères:
By car, the town is 65 km (40 mi) from Bern, 173 km (107 mi) from Lucerne, 186 km (116  mi) from Zurich, 124 km (77 mi) fom Interlaken, 122 km (76 mi) from Geneva.
By train, Gruyères is 2-2,5 hours from Geneva, 2,5 hours from Zurich, 3 hours from Lucerne, 2,5-3 hours from Interlaken, 1,5-2 hours from Bern.
Map:
Travel addict and passionate about photography, Simon Falvo started Wild About Travel back in 2009. Leveraging her strong PR background, she developed an extensive knowledge of Digital Communications and Social Media Marketing. Besides travel writing Simon holds workshops and trainings, she collaborated with tourism boards for digital marketing campaigns and participated as a speaker at several events.