There are hikes that remain in your heart, and the trail leading from Col du Pillon to Arnensee (2 1/2 hours) is  one of them. Gorgeous landscape, where the view moves from the glacier to the forest and the lakes. I am wild about nature, and Arnensee remains to me a magic place. As is Switzerland.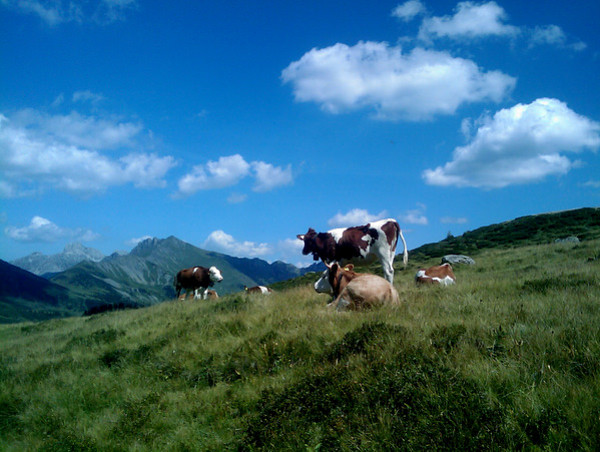 Lake Arnensee is one of the most enchanting areas of the Berner Oberland
You can reach Col du Pillon (1,546 m) with a 35 minutes bus ride from Gstaad, going through the nice villages of Feutersoey and Gsteig. From Col du Pillon, the trail leads to Lac Rénaud (25 minutes), a small mountain lake where you can stop for a coffee. The ascent continues, mostly gently, to Col de Voré (1,918 m), the highest point of the trail from where the view on the surrounding valleys is  beautiful.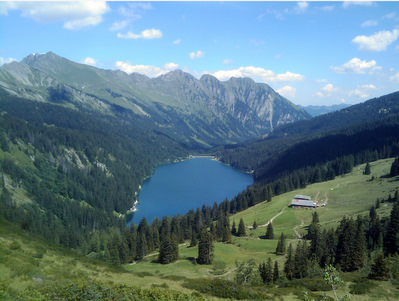 After around 30 minutes descent, you reach Seeberg (1,712 m), a little natural mountain lake and a perfect spot for a picnic or a little rest.  From there down to Arnensee, the trail is simply gorgeous and it is likely to offer its best in mid-June to early July, when rhododendrons – covering the small hills – flower, coloring the hills in large fuchsia sports. After a while, the lake suddenly appears. And while looking at its blue-green water, you start dreaming for a bath!
The descent eventually leads to Arnensee shore, where there is a little beach perfect for a refreshing swim. From there, you can circle the lake either on the left side or on the right one until you reach Restaurant Huus am Arneenseeand its terrace on the lake. There you can taste the fishes caught in the lake – mainly trouts and bass – before starting the last part of the trail, mostly through the forest, down to Feutersoey(1 1/2 hour) to catch the bus to Gstaad.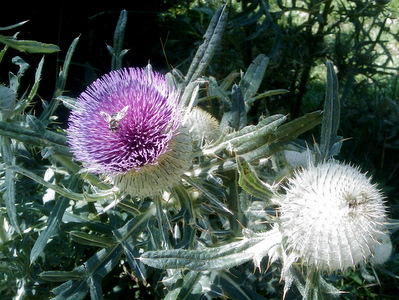 Arnensee is a fantastic place also for families with small children and for those who are not willing to hike up and down the mountains. In summer, you can catch one of the buses driving up to the lake from Gstaad and back (3 rides in the morning and 3 in the afternoon).
The walk around the lake is very pleasant and easy and does not take more than 1 1/2 hour, going quietly. Alternatively, you can also rent a boat to cross the lake and just have some fun. If you happen to be in the Gstaad area, don't miss the place!
_______
Travel addict and passionate about photography, Simon Falvo started Wild About Travel back in 2009. Leveraging her strong PR background, she developed an extensive knowledge of Digital Communications and Social Media Marketing. Besides travel writing Simon holds workshops and trainings, she collaborated with tourism boards for digital marketing campaigns and participated as a speaker at several events.