Whether to stop in Kuala Lumpur and possibly discover a bit of Malaysia as part of my wild journey through Southeast Asia was a big question-mark.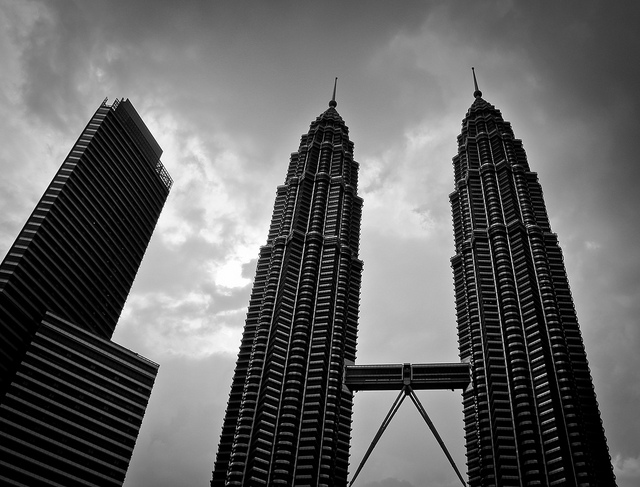 The decision to spend a few days in KL – as Kuala Lumpur is called by locals – was eventually driven by the need to wait for my Visa to Myanmar as a downsize of my incurable preference for unplanned travel.  I did not want to spend too much time in Singapore, mostly because everything there is hugely expensive, so there I went off to Malaysia.
Additionally, a stop in KL was possibly a nice opportunity to meet Umei and David after a very long time of 'virtual friendship' through Twitter and Facebook, and I was thrilled at the idea to eventually hug them in person.
It didn't take me long to discover 9 things in Kuala Lumpur that really surprised me
I traveled from Singapore to Kuala Lumpur  by bus, a long journey (it was supposed to be 4-5 hours and ended up lasting 8 hours) but all things considered rather comfortable. The bus had very wide and well-stuffed seats, with a lot of space for legs. I was ready to explore KL, not sure about what to expect, and from the very first moment, a few things surprised me.
1. A Real Melting-Pot
I'm not good at recognizing the nationalities between Southeast Asian people, still I can spot the differences even if I may not be perfectly sure of where people come from. It doesn't take long to get intrigued by the melting-pot of races and religions. Indians, Malays, Chinese and others which I wouldn't be able to identify. But differently from Singapore – at least at a first glance – all of them seem to have maintained their traditions, while Singapore looked much more globalized. This is not only clearly visible in Chinatown or Little India, but throughout the city and especially at the street food joints.
2. A City of Contrasts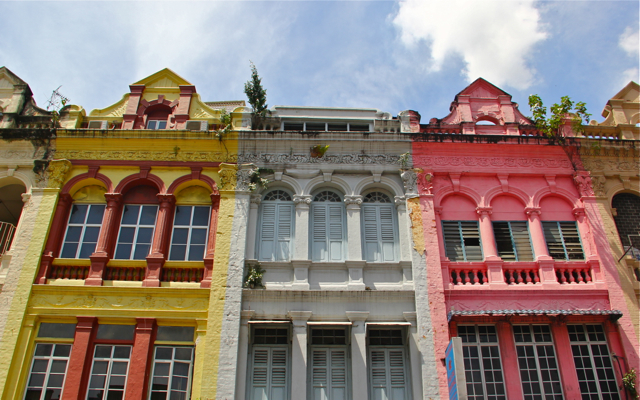 I couldn't define KL a nice city (at least, according to my taste). Kuala Lumpur is most of all a city of contrasts. Modern buildings – among which the iconic Petronas Towers – flanked by crumbling houses and from time to time a few old colonial buildings in better shape. Huge shopping centers, with all major world class brands, and street joints where people cook directly on the street. Luxury hotels and, only a few meters away, dirty roads full of any kind of rubbish and poor hygiene. Notwithstanding, I found this contrast somehow fascinating. What gives the city a special flavor.
3. Food is Ubiquitous
One thing is sure: in KL you're not going to starve. Food joints everywhere, serving Chinese, Malay, Indian and more food, street stalls showcasing fresh and colorful tropical fruits, restaurants where you can experience a wide array of international cuisines. Simple places, food chains, fast food, fashionable restaurants and bars. In Kuala Lumpur, food is a feast for the eyes and the palate, and I was lucky have some great local experiences with my friend Umei, who guided me through a culinary journey to places I would never have been able to find alone.
4. Traffic is Like Hell
I think that I've never seen such an amount of traffic before. The only city – albeit much smaller – that comes into my mind is Kathmandu. The roads are so full almost all the time that I wondered if there's ever a time that is not rush hour. Maybe between 2 and 4 a.m.? 🙂 I may be exaggerating, but honestly I was shocked by the endless queues of cars, buses, trucks, very slowly driving up the wide roads. And apparently, most people move by car, as despite a rather modern public transportation system many areas are still cut off (at least, that's what I understood).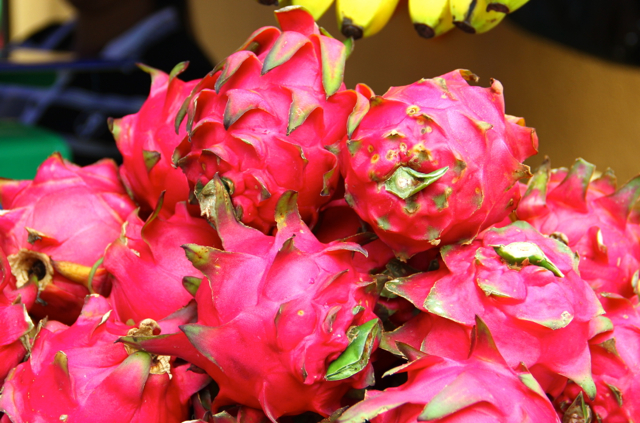 5. The Majority Speaks Very Little English
I was probably influenced by my virtual friends from Malaysia, who all speak and write excellent English. This led me to think that in KL, as in Singapore, English was the official language, which apparently is not. Some people are able to tentatively speak a few words, other not. And in many places, if you don't know Chinese you have no chance to understand the menu. Your best bet is to go and have a look at the cooking pans.
6. There is a Huge Amount of Tourism from Arabic Countries
From the beginning I was surprised by the large number of women wearing a burka, all dark with only their eyes uncovered. Although I know that Malaysia is a majority Muslim country, and many women in the streets wear a kerchief to cover their heads, I was not expecting to see burkas, and in such a large number. That made me curious and I asked Umei, who explained to me that there is a huge amount of tourism from Arabic Countries, especially in Summer. It is a country of election, because it is Muslim but also progressive. Moreover, apparently some women from the Arabic Countries take the opportunity of a trip to KL to throw their burka away, wearing mini skirts and high heels.
Well… I might have met some, but for sure I was not able to recognize them!
7. Little India is a Nightmare
Umei and his husband kindly drove me for a night tour of the city and we had a short stop in Little India. Nothing to do with the colorful Little India in Singapore. In Kuala Lumpur, the neighborhood is rather ugly and the music is so deafening that I though I was in hell. It was a short visit and for the little I could see I have no desire to go back.
8. Lots of women wear tights
How can women possibly wear tights underneath their dresses or skirts in such a heat? I was not even expecting to find tights in a tropical country. This stuff is so associated to cold climate.
9. Last, but not least… the rats
That was possibly the most unexpected – and shocking – thing in Kuala Lumpur. As soon as I stepped out of the bus from Singapore, the first moving thing I saw was a huge rat strolling along the sidewalk. And that didn't happen in some far away neighborhood, but in the center and close to one of the most luxurious hotels and malls of the city. Unfortunately, it was not a single encounter and I learned soon enough that rats are part of the urban landscape, and people in Kuala Lumpur don't seem to be bothered. Besides, this is hardly surprising with all that food (and food remains) throughout the streets of the city
Have you been to Kuala Lumpur? What were your impressions?