As I stood in front of the Ravenna mosaics, I thought that art sometimes looks close to a miracle…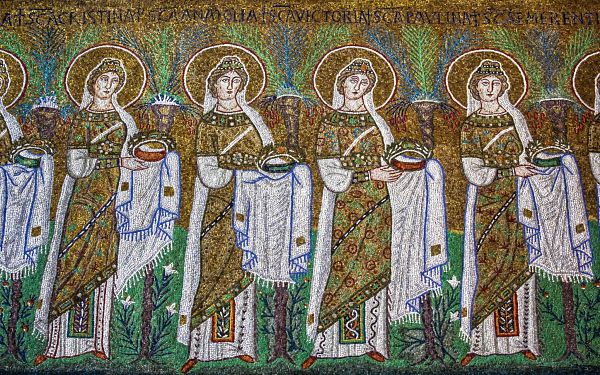 That's how I felt when I visited Ravenna – one of the most beautiful cities in the Emilia-Romagna region – and admired the magnificent mosaics of S. Apollinare Nuovo, actually only one of the eight religious buildings inscribed by the UNESCO as a World Heritage Site and a unique collection of Early Christian Art.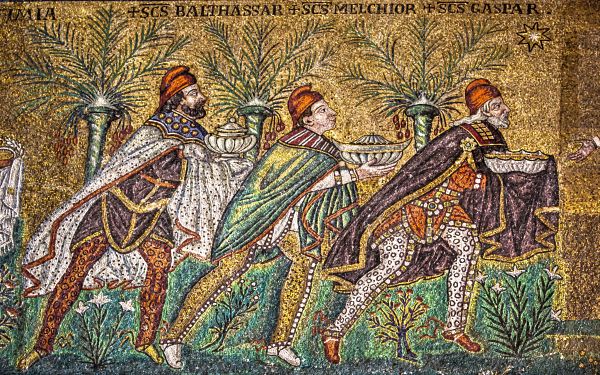 How could I have possibly never visited the Ravenna mosaics before?
As I slowly walked along the nave, looking at this wonderful work of art, I couldn't help feeling a little ashamed.
After all, Ravenna is not that far from Milan, and although I had been determined many times to spend a couple of days in the city, I practiced over the years one of my most unfortunate talents: the art of procrastination.
Actually, the mosaics in S. Apollinare Nuovo, like all Ravenna mosaics, are just breathtaking and I felt awestruck by the beauty and workmanship right in front of me. Thousands small pieces of colored glass and stones assembled to create beautiful scenes which survived – although not entirely – to the present time. If this is not a miracle…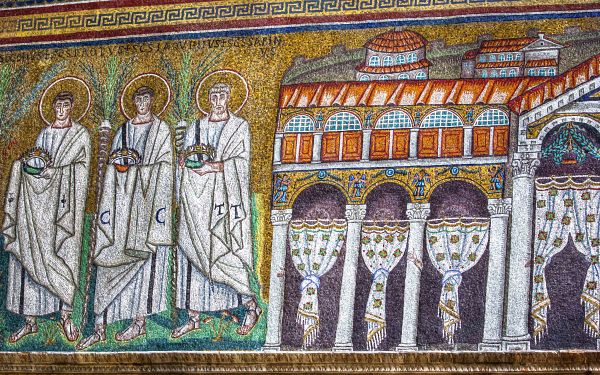 Like with all Ravenna Mosaics, the construction and decoration of the S. Apollinare Nuovo Basilica are deeply related to the history of Europe after the decline and fall of the Roman Empire and the establishment of the Catholic Church. Truth is that I forgot most of Medieval history and the journey to Ravenna was the opportunity to refresh old memories from school and university.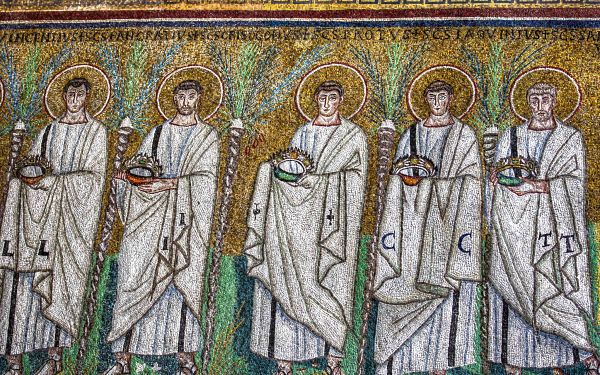 That's how I came to rediscover the role of Ravenna in the 5th Century A.D., when it became the capital city of the Western Roman Empire from 402 to 476 A.D. A few years later, in 493 A.D., king Theodoric established Ravenna as the capital of his Ostrogoth Kingdom, where he built what would be later called the Basilica of S. Apollinare Nuovo as the chapel for his palace.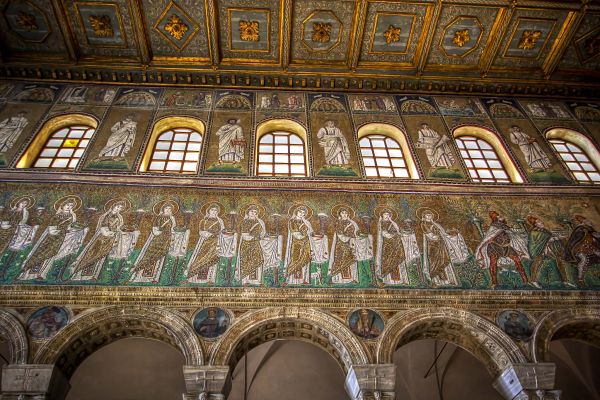 Over the centuries part of the original decorations have been replaced, modified with additions or gone lost,  some only a few years after Theodoric, others later on. Nonetheless, Ravenna Mosaics, and the ones beautifully restored of S. Apollinare Nuovo haven't lost their power of attraction and the charm exercised by one of the highest artistic representation of the early Middle Age.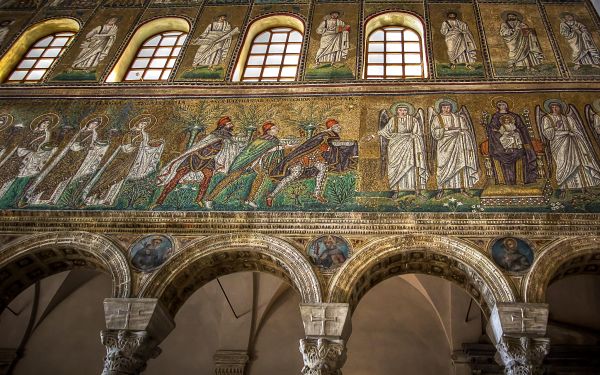 S. Apollinare Nuovo was the last site I visited during my trip to Ravenna, and as I headed back to the railway station I couldn't help thinking about how many wonders can be seen in Italy at almost every corner, and wondering why it took me so long before I resolved to go and see the mosaics of Ravenna.
If you plan a trip in northern Italy anytime soon, don't miss to include Ravenna mosaics into your itinerary. They will take your breath away!
Have you seen any remarkable ancient mosaics, and where? 
Practical information:
Getting there: Ravenna is well connected by train from Bologna (1 h 20), Venice (3 h), Milan (2 h 45) and Florence (2 h 30). It can be seen with a day trip but I strongly suggest to spend one night since the city is charming.
Visiting Ravenna Mosaics: The entrance fee is Euro 9,50 and includes the access to the Basilica of Sant'Apollinare Nuovo, Neonian Baptistery, Basilica of San Vitale, Mausoleum of Galla Placidia, and the Archiepiscopal Museum and Chapel. Opening times: 9 a.m. to 7 p.m. (from 30th March to 30th September), 9 a.m. to 5:30 p.m. the other months of the year.
More information: Visit Ravenna website 
______
Note: Special thanks to Emilia Romagna Turismo  for the invitation to spend a few days at the Blogville house and discover this beautiful Italian region. Without them, I may not have yet resolved to visit Ravenna, depriving myself of an unforgettable art experience.