Once an industrial site, whose waters were badly affected by the poisoning from chemicals and waste in the 1970s, Naoshima island is now best known as a unique site for modern and contemporary art.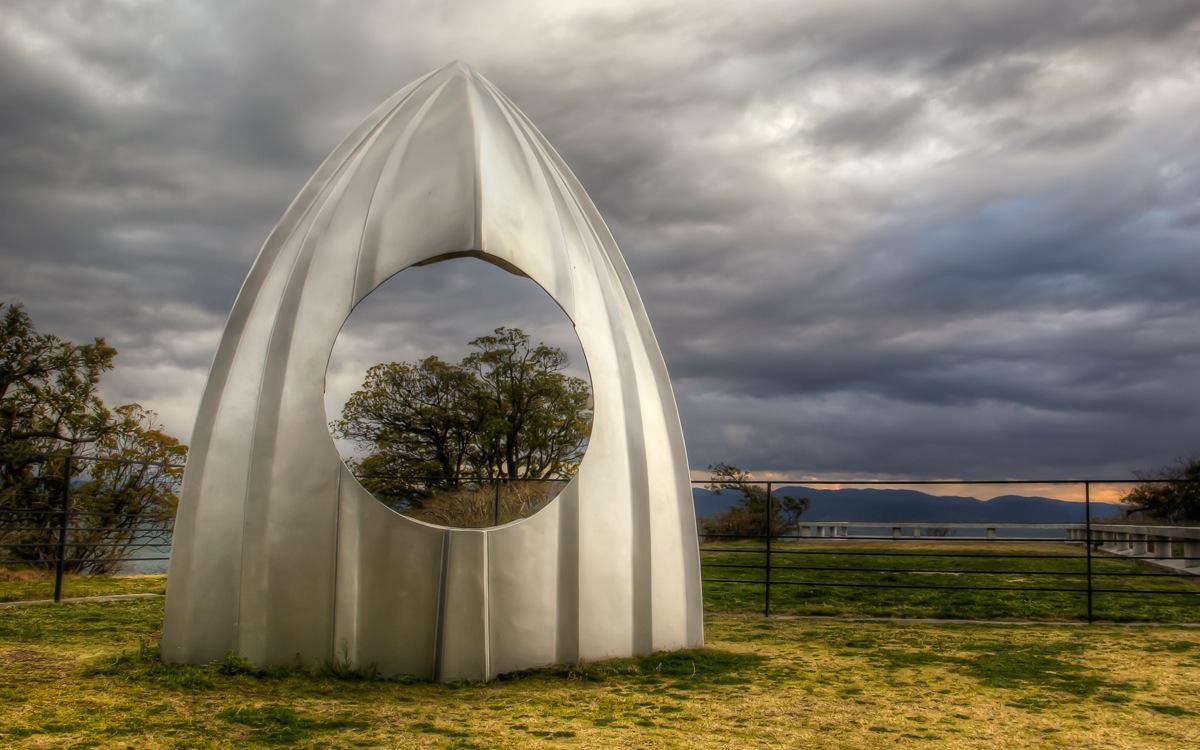 It all started in the late 1980s when the Benesse Corporation – a leading Japanese education and publishing company – launched the enlightened project launched to transform Naoshima in an 'art island', showcasing stunning architecture and remarkable creative works.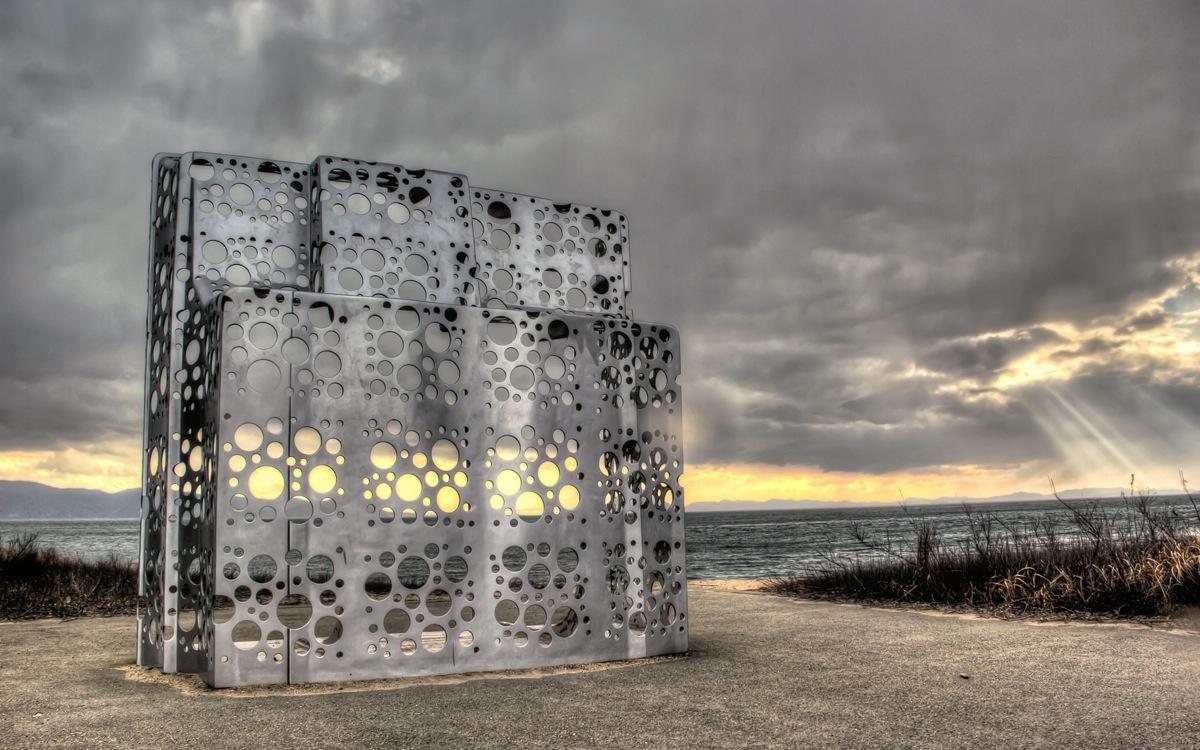 Despite being still little known by western tourists, Naoshima has become a gathering place for art lovers from Japan and the nearby countries.
Most of the people I met were young and passionate, and they were like an injection of positivity and faith that in the end art and creativity still have a voice in a country revolving around the culture (and stress) of work and absurd entertainment (at least, into the eyes of a not-so-young-anymore woman from Europe) like Pachinko parlours and the ubiquitous sex industry.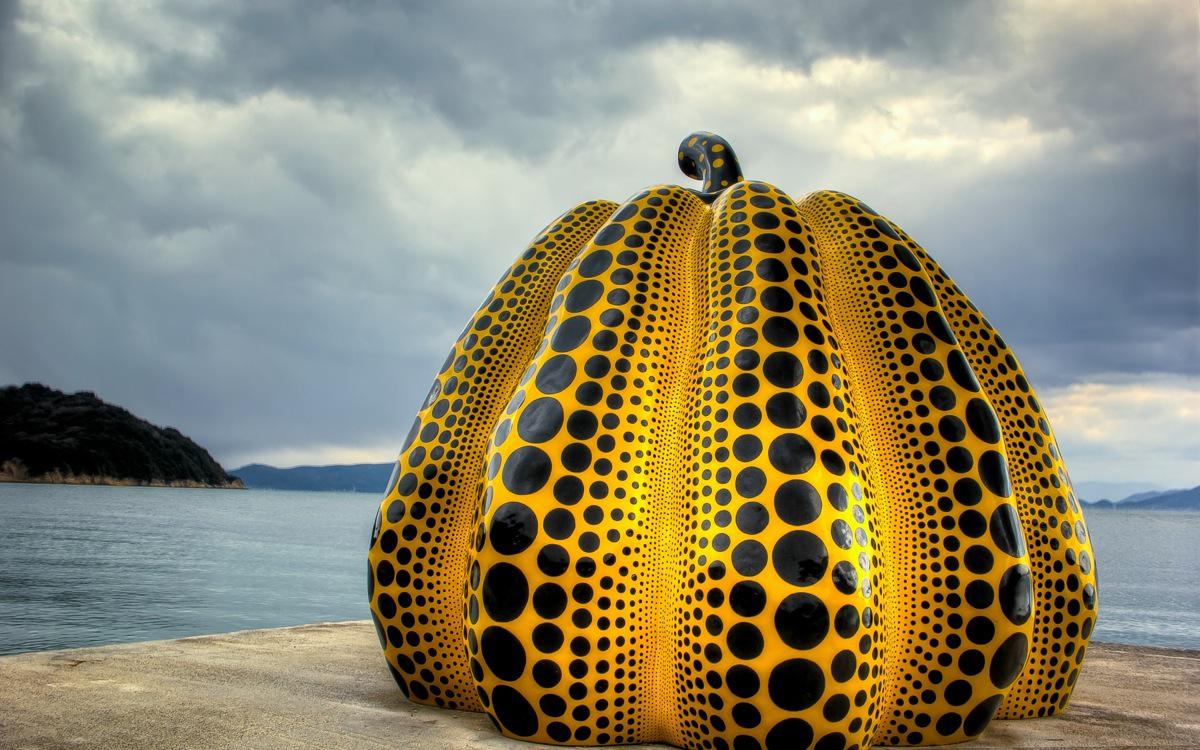 As it happens more and more often, I was struck by the beauty of simplicity, the sense of peace from pure shapes.
The pop yellow pumpkin overlooking the beach, by Japanese artist Yayoi Kusama, is probably the most photographed spot in Naoshima, but the island is disseminated with open air-sculptures and installations, harmoniously blending with the surrounding landscape.
My first stop was the Benesse House Museum, integrating a remarkable collection into an exclusive hotel. Designed by Tadao Ando, one of the most famous architects from Japan, Benesse House showcases some beautiful pieces of contemporary art by acclaimed artists like Jannis Kounellis, Jasper Johns, Sam Francis, Yukinori Yanagi, Cy Twombly and more.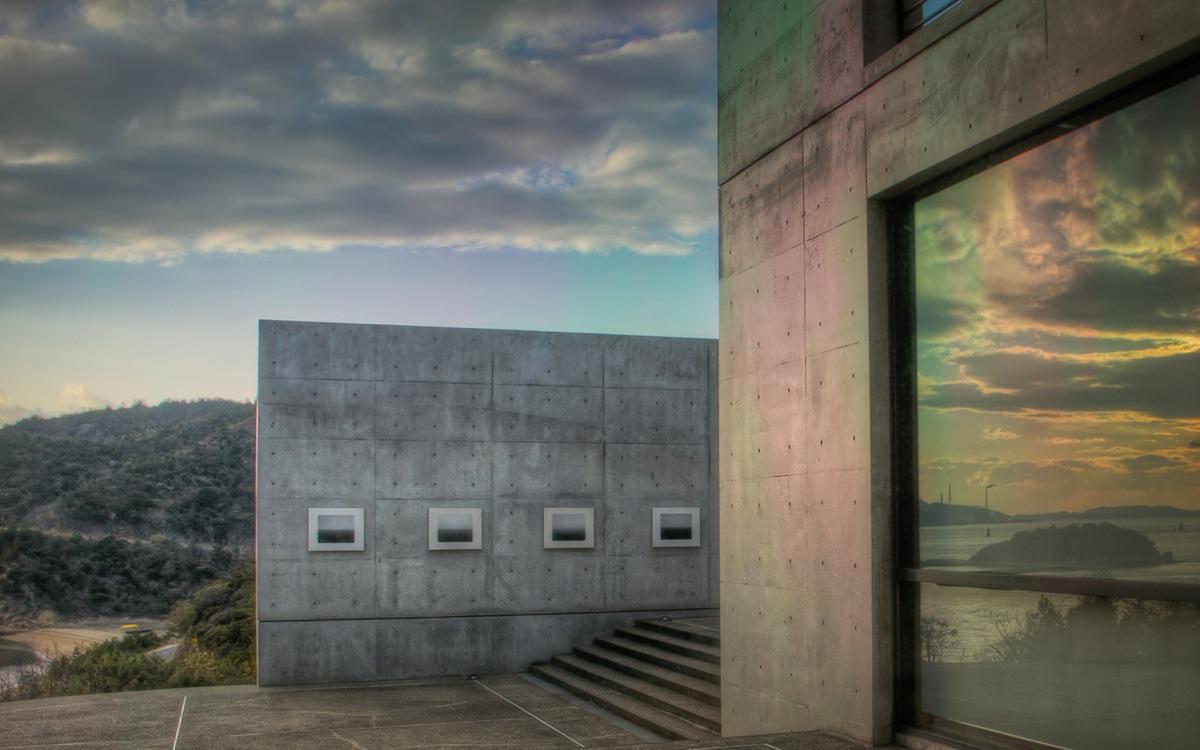 It was my first encounter with Tadao Ando's architecture and I was seized by the way he works with light, linear shapes emphasizing the concept of space, the huge window-panels almost blending interior and exterior.
More art in the Benesse garden and in the park, installations, and sculptures blending with the landscape, often benefiting from the awesome effects created by the changing light.
Insouciant of the ominous sky and the intermittent rain, I stopped to admire Shinro Ohtake's Shipyard Works: Stern with Hole, the colorful Le Banc, by Niki de Saint Phalle and George Ricky's Three Squares Vertical Diagonal, three of my favorite outdoor artworks.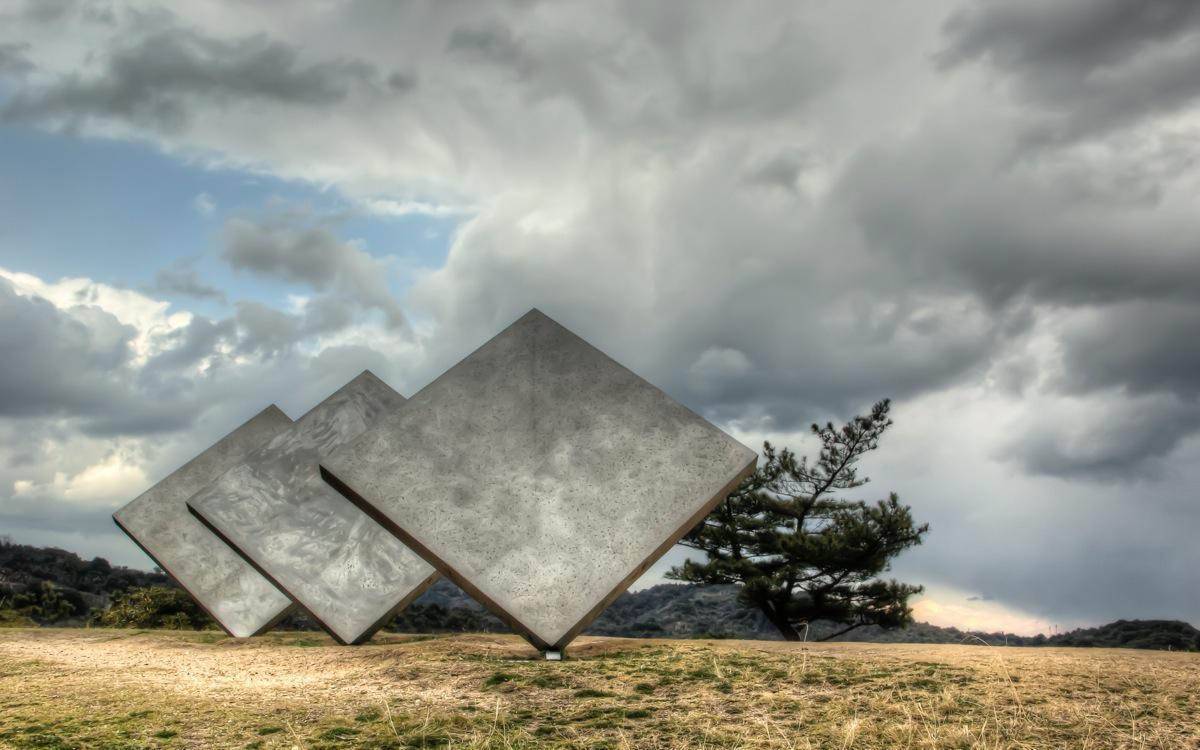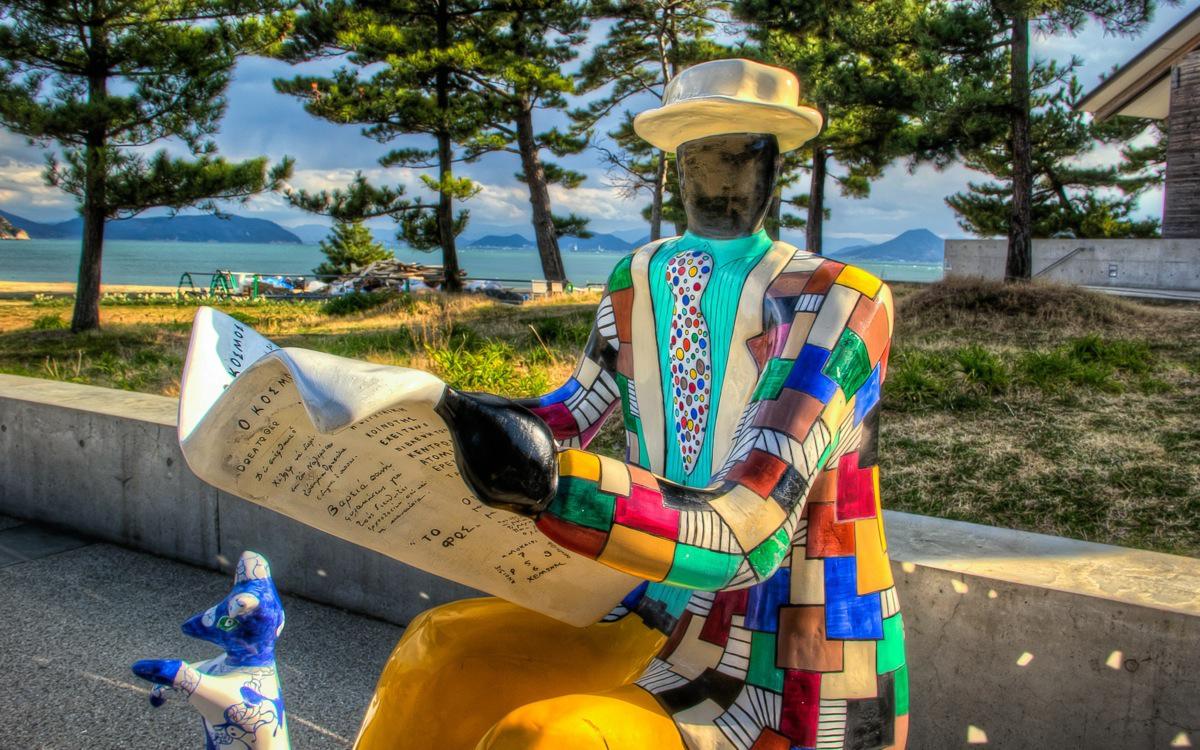 Further, atop the hill, the Chichu Art Museum, also designed by Tadao Ando, is even more phenomenal, with its architectural structure mostly developing underground, with the purpose to minimally affect the landscape. Surprisingly, the building receives a lot of natural light from above, which reflects on some of the works hosted in the museum like the stunning Time/Timeless/No Time by Walter de Maria, whose geometric sculptural group perfectly blends with the surrounding space, not a container but part of the artwork.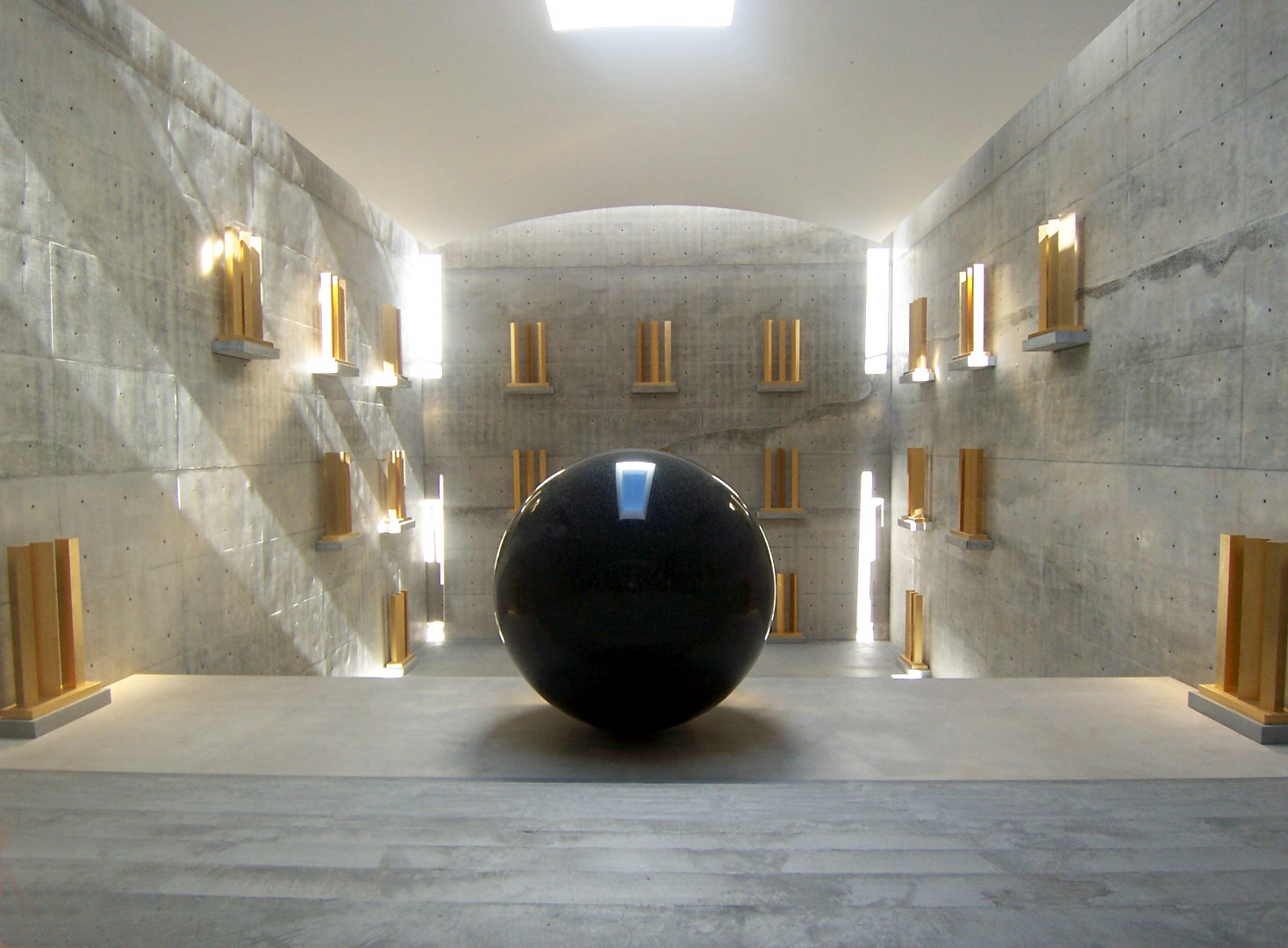 The culmination of Chichu Art Museum is, however, the collection of five huge paintings by Claude Monet from the famous Water Lilies series, displayed in a dedicated room whose proportions and lighting enable one of the best and most enjoyable experiences of Monet's masterpieces.  
The quaint village of Honmura, hosts The Art House Project, an interesting approach to an art exhibition. Old houses, workshops and a shrine have been converted into art venues hosting installations, mixing traditional architecture with contemporary art in an original and well-balanced way.
All venues are interesting although my favorite was Haisha, the former home of a dentist, transformed by the Japanese artist Shinro Ohtake. More than any other, the house is a sculpture in itself, starting from its exterior, and the eclectic style and collection inside – included a big statue of liberty – reminded me of Salvador Dali's House Museum in Portlligat (Spain).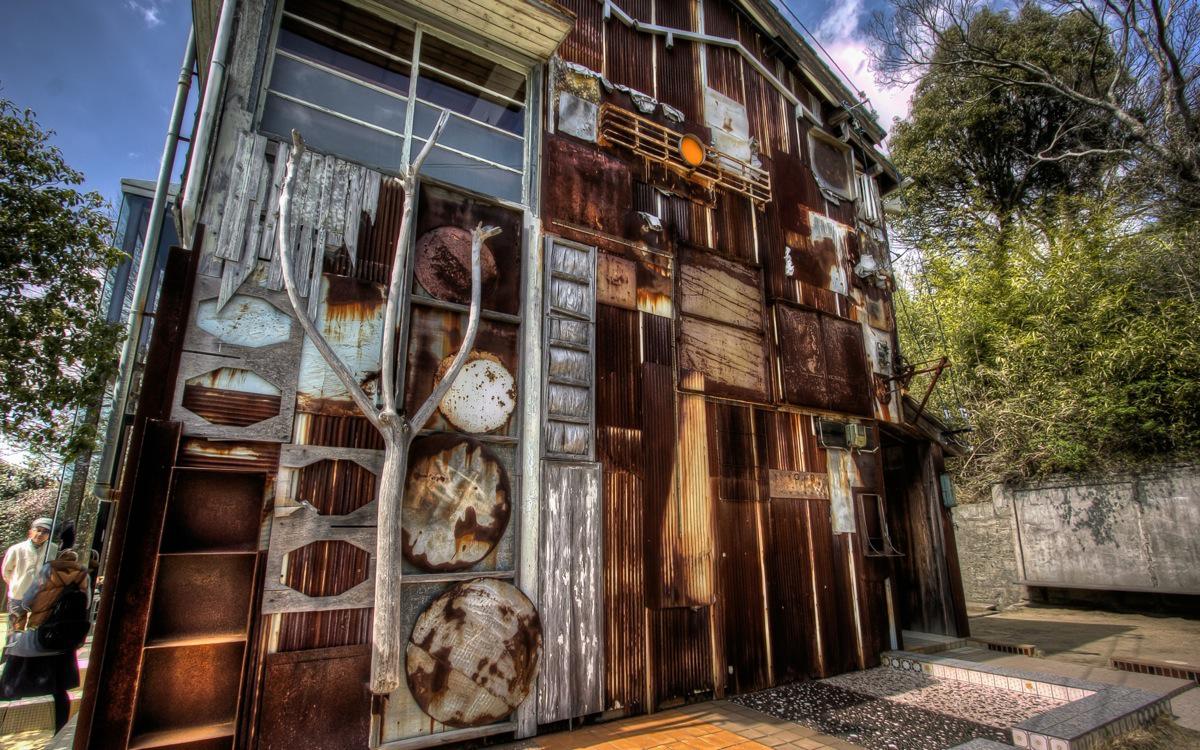 The Ando Museum is the most recent addition to Naoshima art venues. Opened in 2013, the museum merges past and present, mixing contemporary architecture into a traditional old house, where modern concrete coexists with old wood and the harmony is ensured by the timeless beauty of simple shapes.
The museum showcases exhibits of Tadao Ando's career as an architect and besides the architecture might be less interesting if you're not (like me) an expert in modern architecture. I was however very lucky for the day I was in Naoshima Tadao Ando was holding a few lectures at the museum bearing his name. People from all over Japan and other South East Asia countries had gathered to meet Ando and listen to him speak, and I got a sense of how referred he is. Since I don't know Japanese, there was no point for me to attend the lecture but I had the chance to briefly meet him, exchange a couple of words and have him sign the book I bought.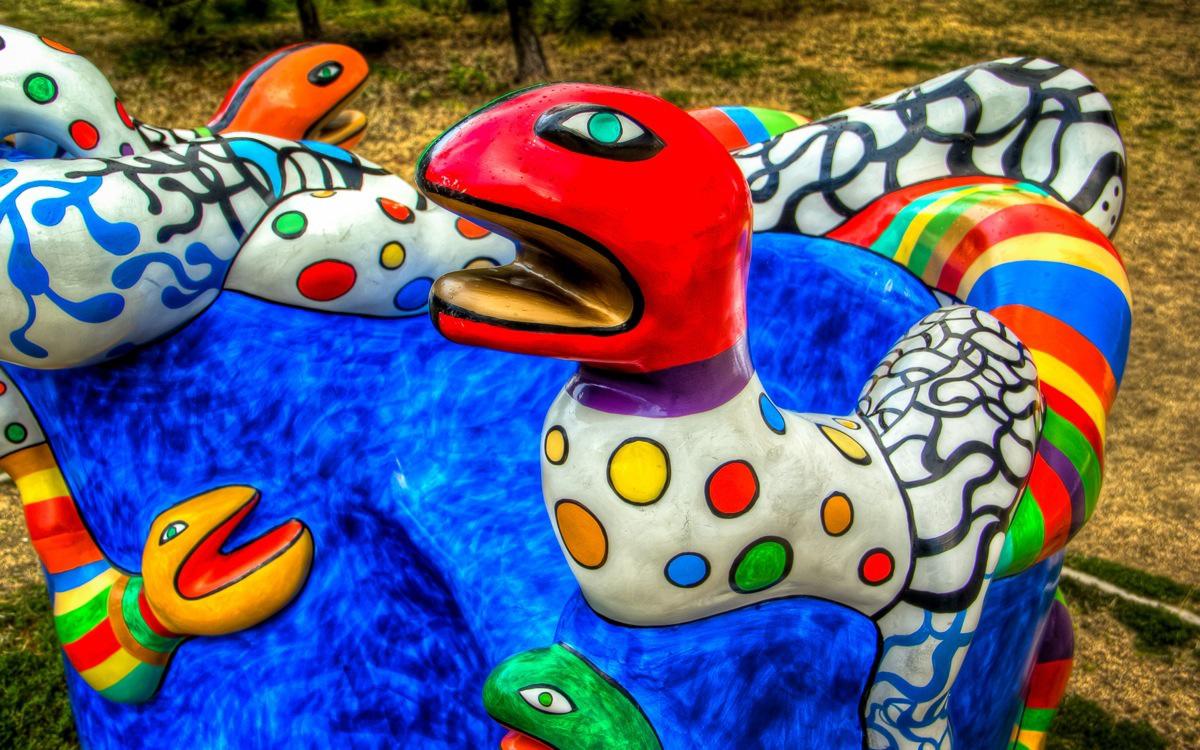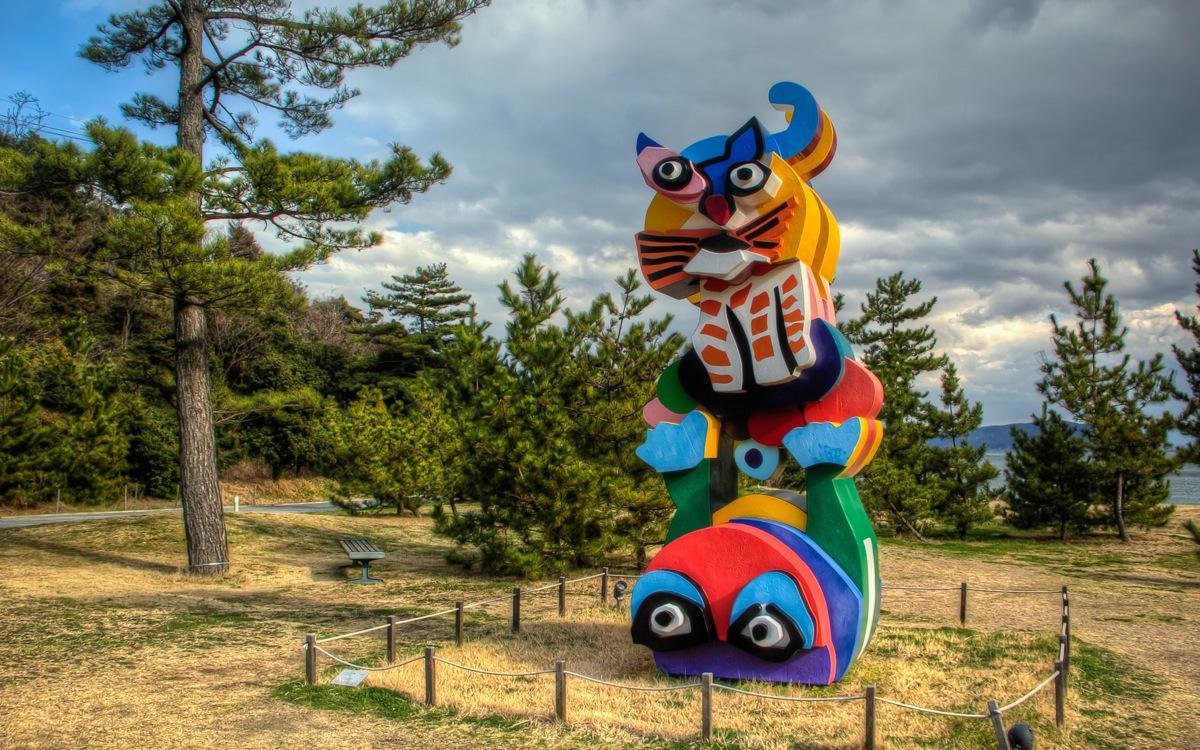 A beautiful example of Japan's deep contrasts, Naoshima is a must-see for art and architecture lovers, as well as for anyone willing to experience a different side of this fascinating country.
Pin it if you like it!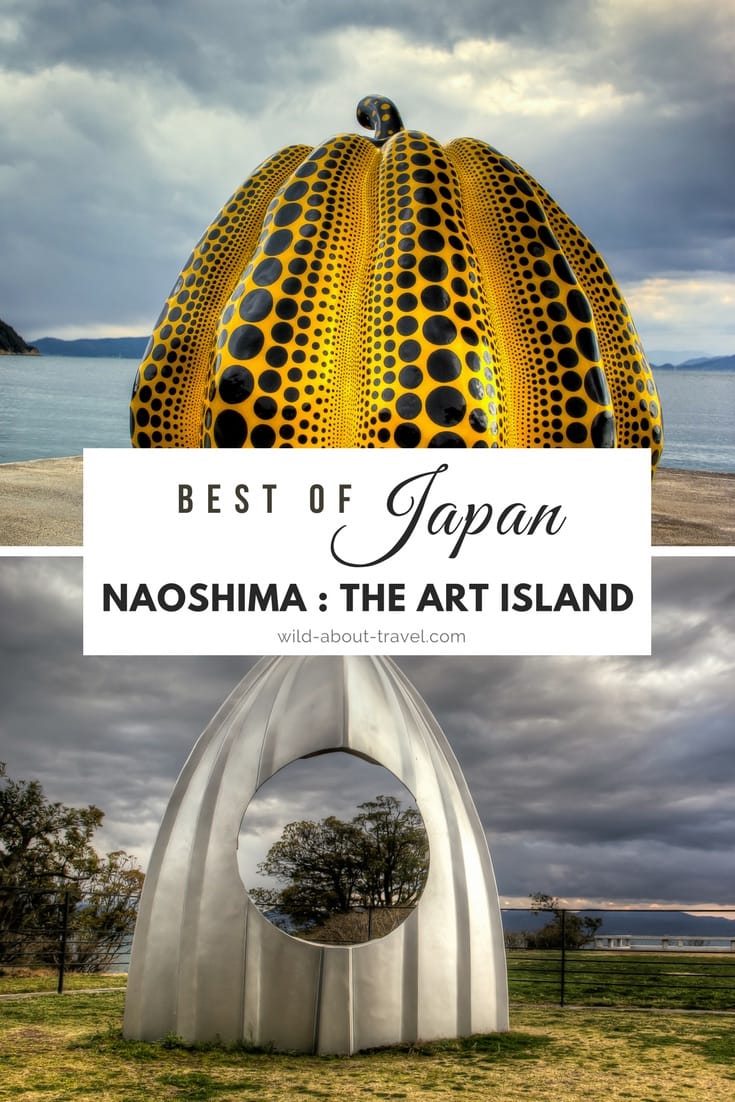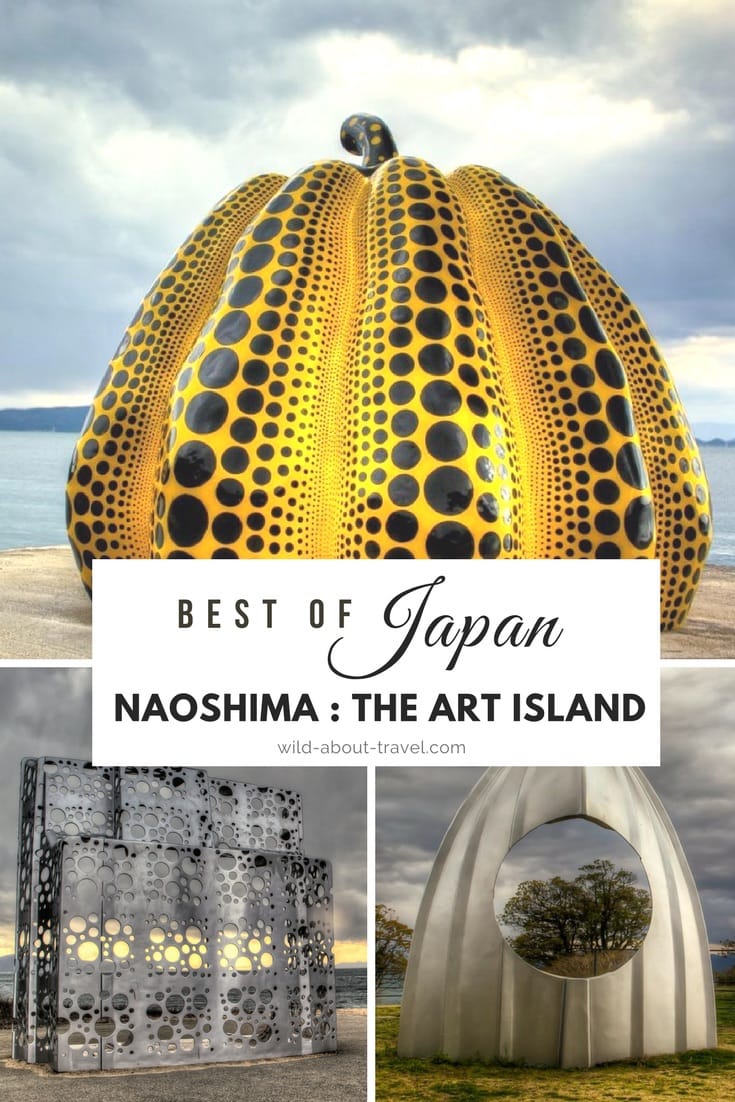 Travel addict and passionate about photography, Simon Falvo started Wild About Travel back in 2009. Leveraging her strong PR background, she developed an extensive knowledge of Digital Communications and Social Media Marketing. Besides travel writing Simon holds workshops and trainings, she collaborated with tourism boards for digital marketing campaigns and participated as a speaker at several events.