In a country like The Gambia, where the average life expectancy is still below 60 years, the thought of the 94 years old wise man living the Makasutu Forest held some magic.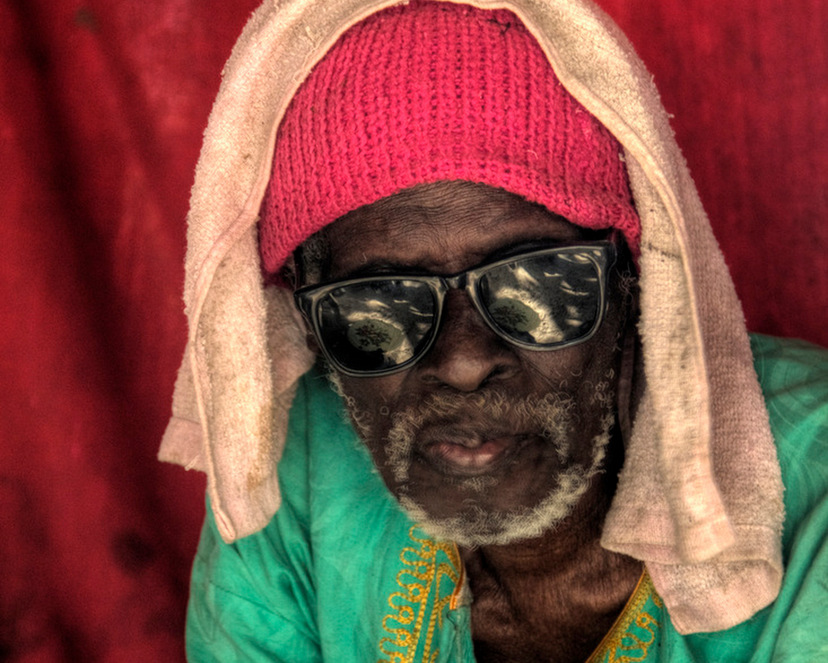 In The Gambia, everyone consider the Marabout with the highest esteem
Everyone at the Mandina Lodge and in the surroundings talked about the Marabout – as the Islamic spiritual healer is called  in West Africa and the Maghreb region – with the highest consideration. People consult the wise man sometimes to know about their future and more often to ask for his blessing and a charm to protect them.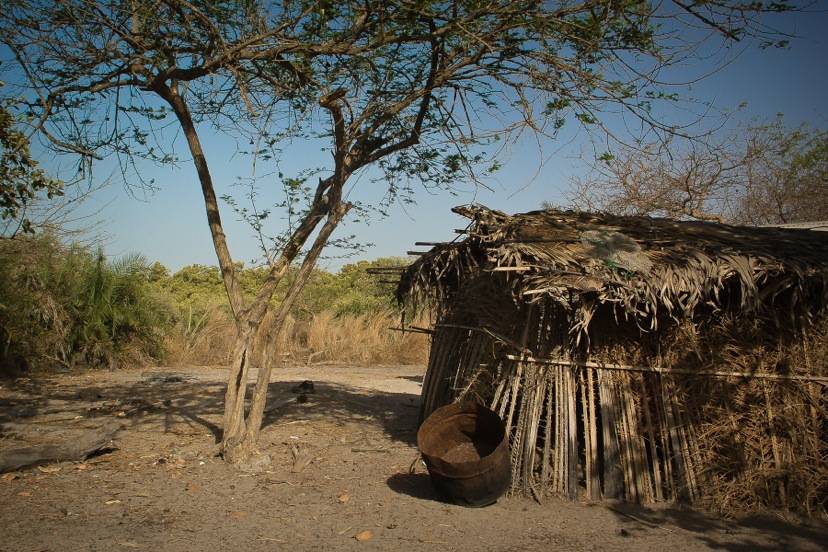 Although I'm not a religious person, nor do I believe in fortune-tellers, miracles and superstitions, I was extraordinarily curious to meet the revered old man.
After a short walk in the forest, I reached the simple hut where the marabout lives with a little more than nothing, his ascetic life fully dedicated to helping people. In the vicinity of the shed, a goat with her cubs, a few hens, and a rooster, probably the man's only sustenance.
Dressed in the traditional outfit of The Gambia, his head covered with a worn cap and a towel on the top of it, dark glasses sitting on his nose, the healer was sitting in a meditative fashion, maybe praying.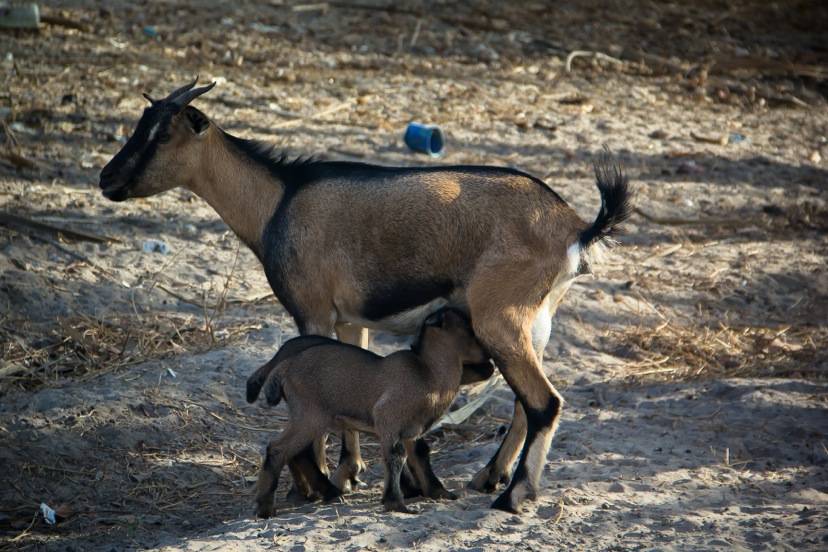 Our guide Mamadi acted as our translator to communicate with the old wise man when he seized my hand, carefully observing it before starting to speak.
While I was sitting on the small bench besides the marabout, listening to his words, I couldn't help thinking of writer Tiziano Terzani and his book 'A fortune-teller told me' (the chronicles of a one year travel as a foreign correspondent for the magazine 'Stern' avoiding planes, following a prophecy by a fortune-teller in China) , sharing a similar skepticism towards soothsayers' powers.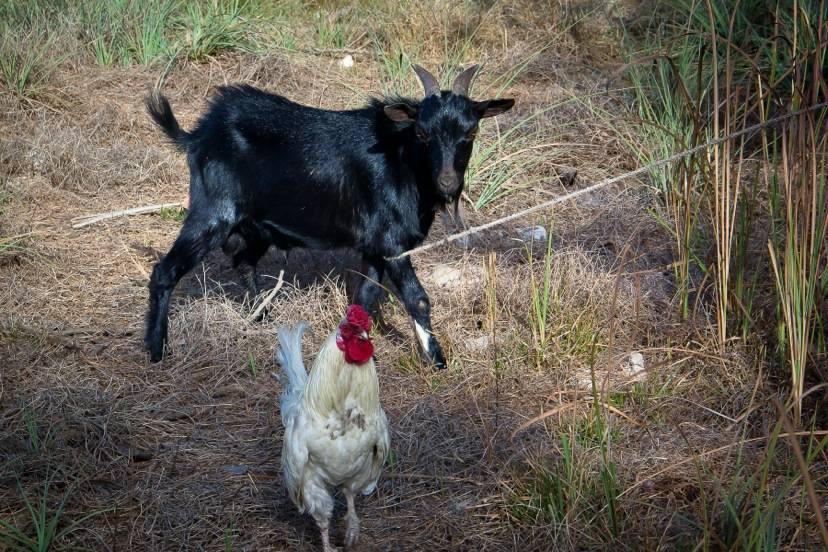 I couldn't believe in his words, but I felt fascinated and like wrapped by the sense of peace the old wise man was instilling in me. No matter I don't believe in the supernatural, the encounter with the Makasutu Forest healer was one of the highlights of my short trip in The Gambia, a little step in the quest to learning something from such a different and interesting culture. It was only a glimpse, but one that deeply struck me. The Gambia is a country worth to spend far more time to discover its wonderful people, their history and traditions.
_______
Note: My encounter with the old healer of the Makasutu Forest was made possible by The Gambia Experience and the invitation to discover this beautiful country. As always, opinions and feelings expressed are my own. 
More reading: The Gambia: A Symphony of Colors at Tanji Fish Market