Since I quit my job and started traveling much more extensively than before, I became increasingly attracted by wild journeys and spontaneous, unplanned travel. After all, I don't need any more to fix holidays in advance and to stick to a specific timeframe. I'm eventually free and willing to get the most from my present freedom.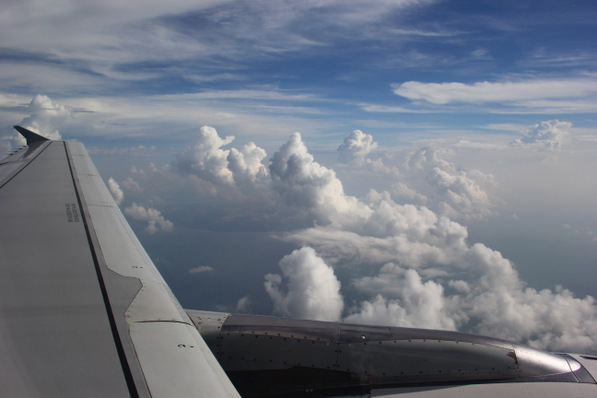 In 2009, it took me only a few minutes at Christmas Eve to decide visiting Australia – at last -, leaving on the 26th of December. No plans. Only a return flight from Milan to Sydney. And most of all, no thinking at how long the trip to Australia is. Buying the ticket was a point of no return. I had a wonderful time in Sydney and its surroundings and never regretted that instant of spontaneity (or shall I call it craziness?).
Unplanned travel. Spontaneity or…Craziness?
Last winter, I jumped on a plane to Johannesburg, with barely a rough itinerary in mind and nothing booked. I only knew that at some point I wanted to see the Drakensberg mountains, the penguins and the Cape Peninsula. From the original idea I changed many things, staying longer in amazing places, skipping destinations I was not that much interested in. It was an amazing wild journey and an unforgettable experience. Once again, I experienced the joy of unplanned travel.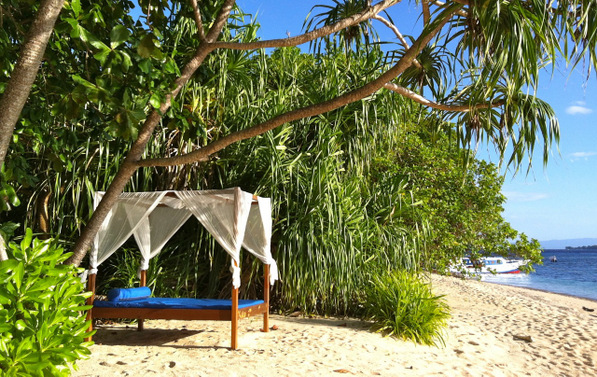 Apart from fixing a few days in Siladen, a small island in Northern Sulawesi where a good friend of mine was celebrating his marriage (more on that soon…), I applied the same spontaneous approach to my journey through South Eastern Asia. A few ideas, no strict planning and one key destination: Burma.
And for the first time, I am facing the downside of unplanned travel.
Facing the surprises (and the risks) of unplanned travel. Lesson learned
I didn't carefully consider that not every country is good for spontaneous travel and last minute decisions. That was a big mistake.
I read about the possibility to apply online to get the Myanmar Visa, but didn't bother to check how long it would take. I applied my mental scheme, according to which everything going on through the web is fast. It was, indeed, since I got a prompt reply. It's offline, though, that things got tricky. There's a minimum number of days to wait before getting the Visa, so I had to face the reality. I was late in my Visa request and there was no chance I would be allowed to enter the country on July 6 – that is today – as I 'planned' only a few days ago.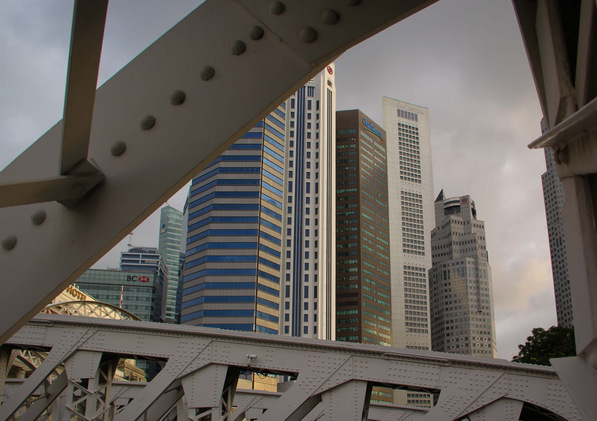 Well… Postponing my journey to Burma is not a big deal since I still have plenty of time, but it could have gone worse so once again… It's a lesson learned (hopefully…).
I tried to figure out how to spend the days while I wait for my Visa. At first, I thought at possibly extending my stay in Singapore a couple of more days but I quickly changed my mind. The city-State is very expensive and honestly, at least to my taste and interests, 48 hours are more than enough for a visit. And I must anyway go back to catch my flight back home.
Last minute decision… Heading to Kuala Lumpur
In the end, yesterday evening I decided to explore a bit of Malaysia and today I jumped on a bus to Kuala Lumpur. Malaysia was a question mark in my idea for a possible itinerary and now, it's no more. I wasn't sure to be attracted by the country (for no special reason by the way) and still, here I am. Sometimes low expectations give the best experiences.
The first, wonderful surprise has already arrived. Despite the super short notice, tomorrow I'll eventually meet my Twitter friend Umei, an awesome food blogger, with also a thing for health and fitness. Evening dinner is top-secret. I'm in Umei hands. Wherever and whatever is fine. What makes most happy is having the chance to hug her despite my very last minute decision!
For the time being, I'm still on the bus on my way to Kuala Lumpur. My very first impression of Malaysia?
The country of millions palms… 🙂
How much do you plan your travels? Did you ever face the downside of unplanned travel? I'd love to read about your experiences.