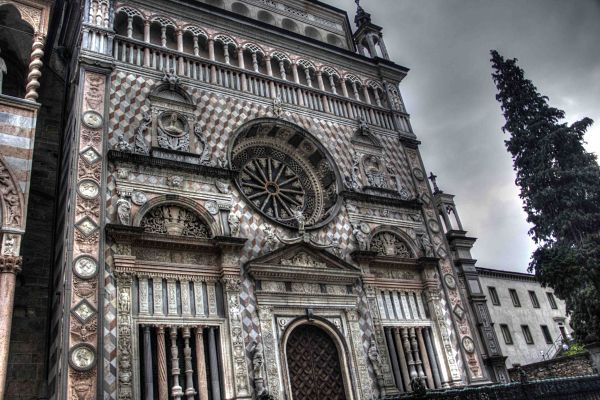 08 Apr

An Afternoon Stroll in Bergamo Old Town: A Photo Tour
A mere 40 km from Milan, beautiful Bergamo is perfect for a day off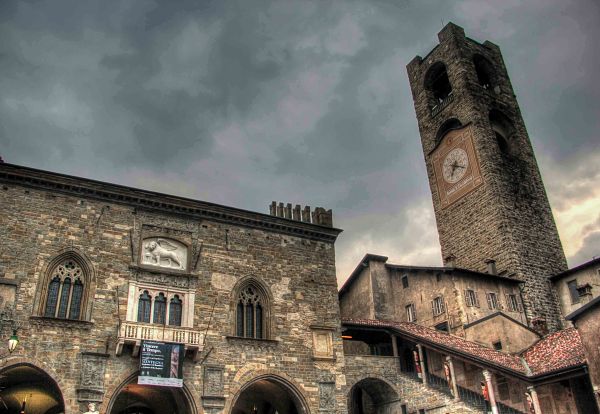 Perched atop a hill, Bergamo Old Town is a little jewel of great charm
Perched on the hill, the way towns were commonly built during the Middle Age for defensive purposes, the old city of Bergamo (in Italian called 'Bergamo Alta') is a little jewel.
The historical cable car connects the new Bergamo, downhill, with the ancient town, its tiny streets, small squares and awesome historical buildings.

After a short walk, it's almost impossible not to step into the magnificent Piazza Vecchia (meaning 'Old Square'), bordered by the stunning Palazzo della Ragione, dating back to the 12th Century, and Palazzo Nuovo, designed by the famous Italian architect Vincenzo Scamozzi in the second half of the 16th Century whose façade, however, was completed only in 1958.
Across the porches, the Santa Maria Maggiore Basilica took my breath away with its finely decorated façade and the geometric inlay designed with marble of different colors.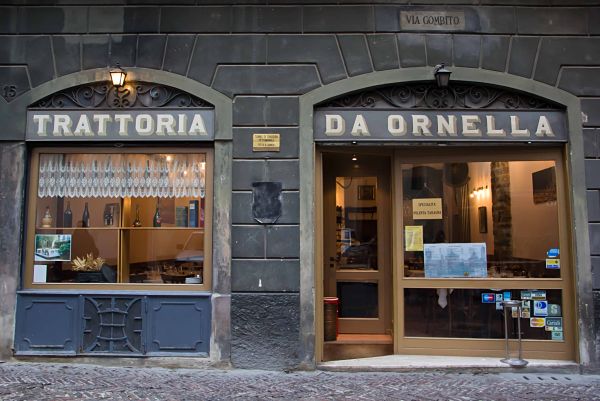 Along the narrow streets, lots of small shops selling sweets, clothes, decorative objects, and many bars and restaurant, often named 'trattoria' or 'osteria' as it once was, some of them serving the traditional dishes typical of this area.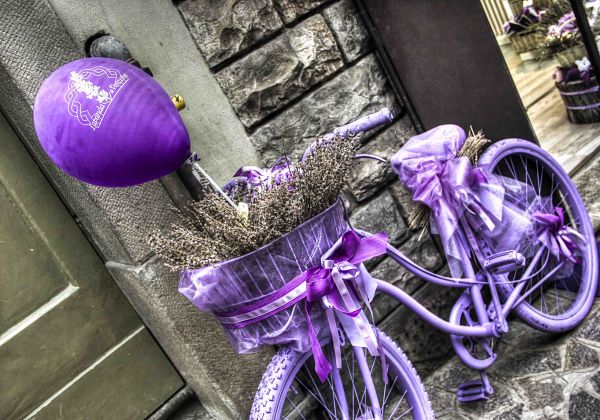 As I strolled randomly, I glimpsed a spot of purple which raised my curiosity and ended in front of a lovely shop selling lavender, displaying very nice decorations, including a beautiful pink bike.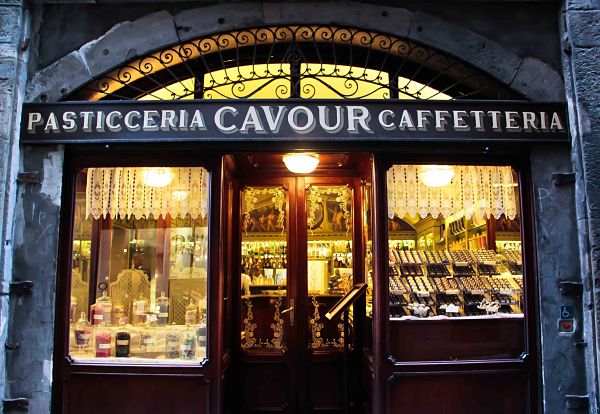 I'm not really a sweet tooth, but I liked looking at the old patisseries, displaying cakes, sweets and other delicacies in a very tasteful fashion.
Bergamo Old Town winks at the tourists, but it does it in a discreet way. In the old city, everything is tasteful, sometimes with a look back at the tradition, other times showcasing a contemporary, fashionable taste.
It was a perfect choice for an afternoon trip from Milan: beautiful and relaxing. A pity the weather was not very good, as this year it looks like Spring will never arrive. But I'll be back for sure. Bergamo deserves more than a few hours and a quick visit. See you soon, awesome Bergamo!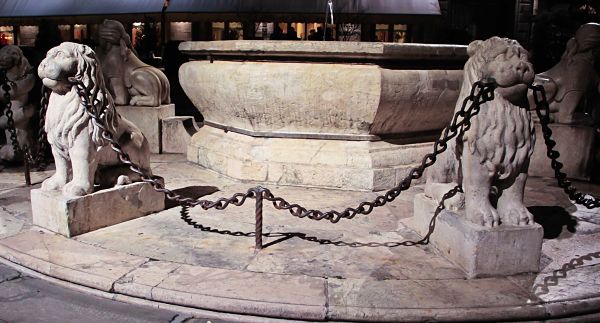 More reading: Castell'Arquato, Enchanting Medieval Hamlet
Travel addict and passionate about photography, Simon Falvo started Wild About Travel back in 2009. Leveraging her strong PR background, she developed an extensive knowledge of Digital Communications and Social Media Marketing. Besides travel writing SImon holds workshops and trainings, she collaborated with tourism boards for digital marketing campaigns and participated as a speaker at several events.