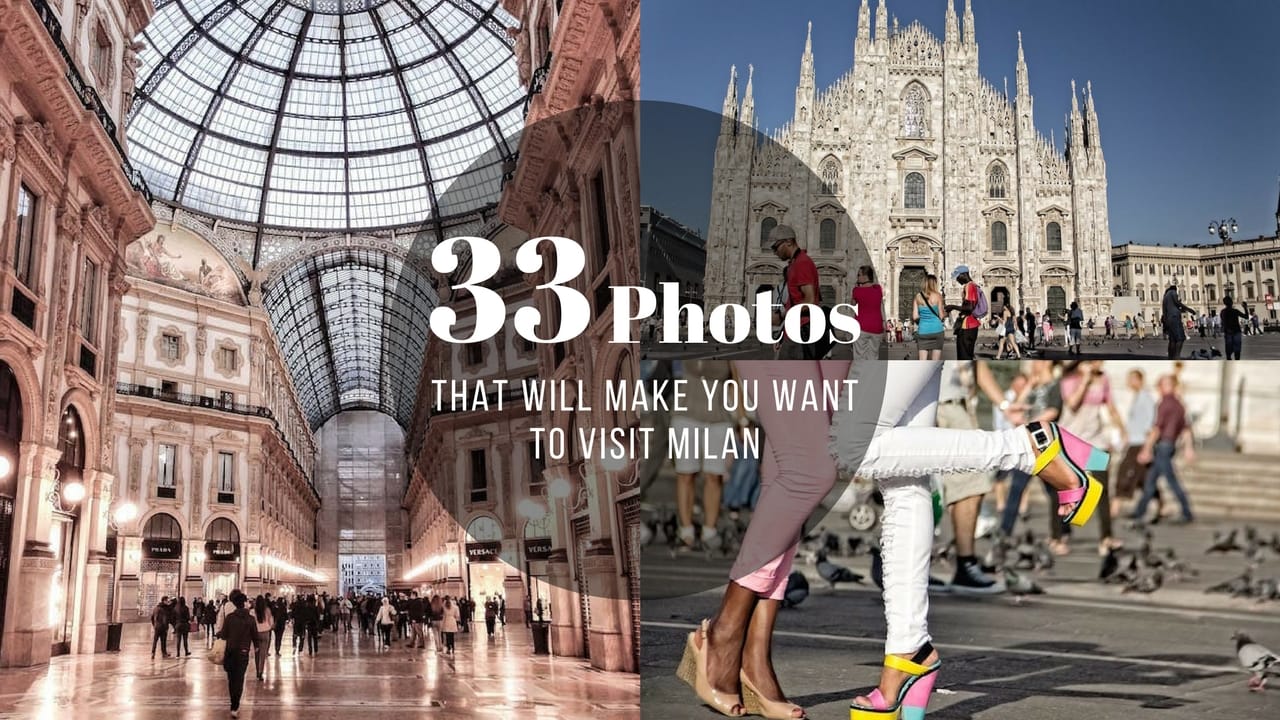 24 Jan

33 Photos that Will Make You Want to Visit Milan

Well known as one of the world's fashion capitals and a longstanding business hub in Europe, there still are only a limited number of foreign tourists who plan to visit Milan, particularly if it's their first trip to Italy.

The land of "La Dolce Vita" is one of the most fantasized destinations in the world, but while Rome, Florence, Venice, the Cinque Terre, and the Amalfi Coast captivate everyone's imagination, Milan is hardly on the radar.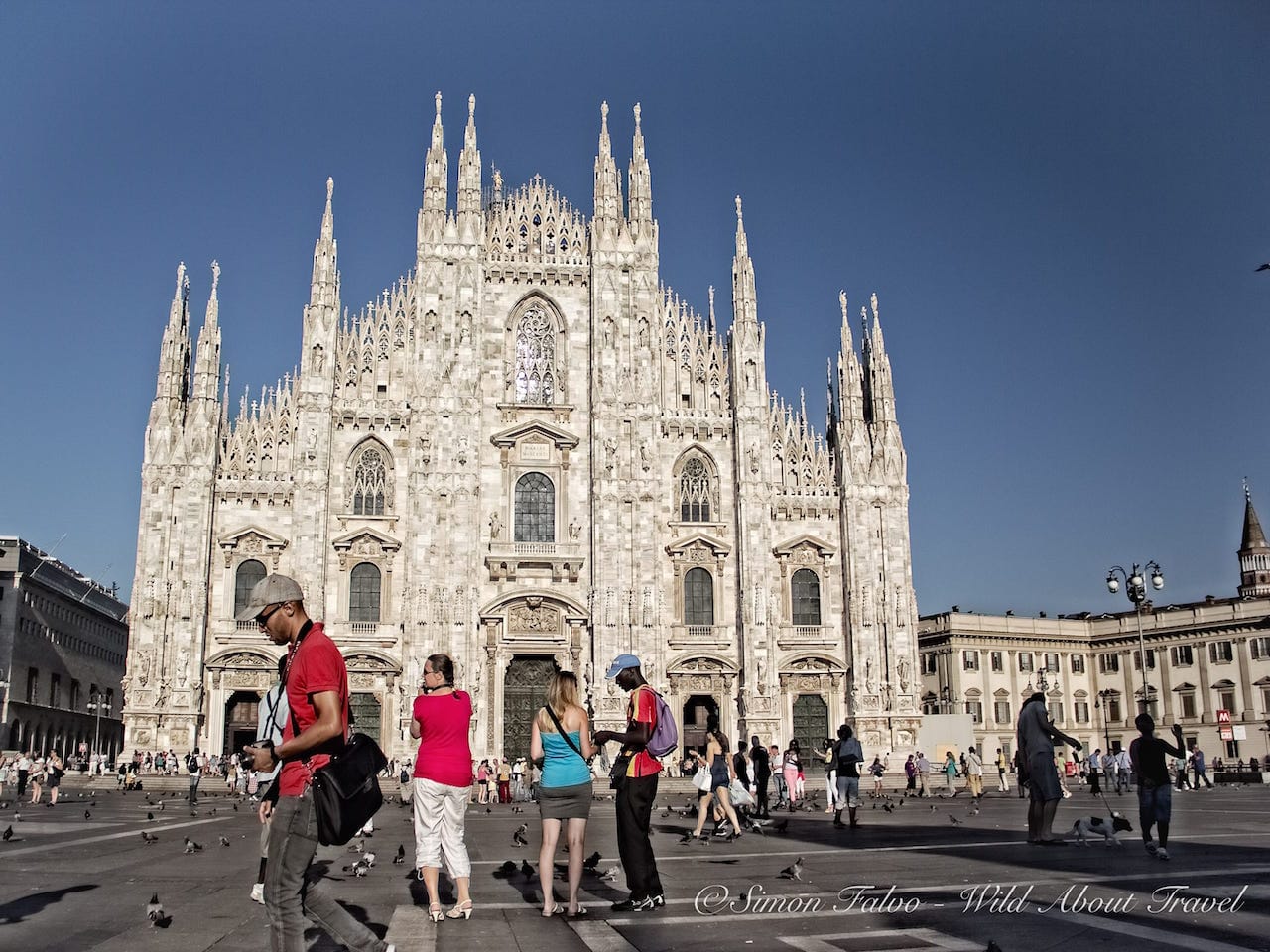 A must-see when you visit Milan is the iconic Cathedral.
Even when I suggest to friends to come and visit Milan, and discover my city, they often pull a face, unless they're keen to go shopping. In a way, I understand. As some of you know, although I was born in Italy I grew in a small mountain village in Switzerland and I came back in Milan when I was 18.
It took me a long time to get used to the city life, and even longer to appreciate Milan. I did what most people do. I compared it to Venice, Rome, Florence, and to other European cities like Barcelona, Paris, London. It didn't make any sense, but it took me a while before I discovered Milan's unique charm.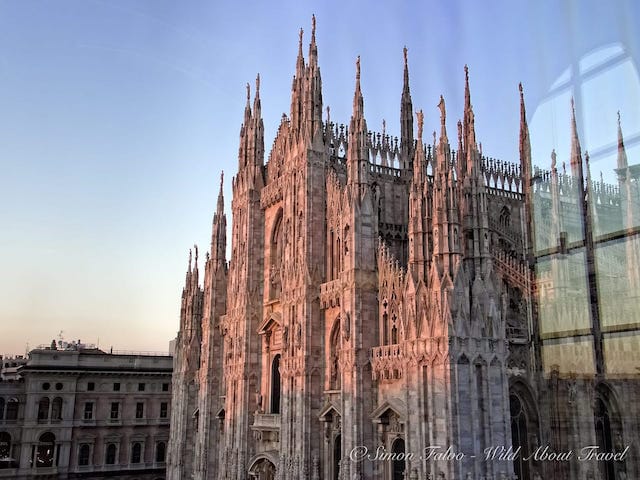 At sunset, Milan cathedral gets shaded in pink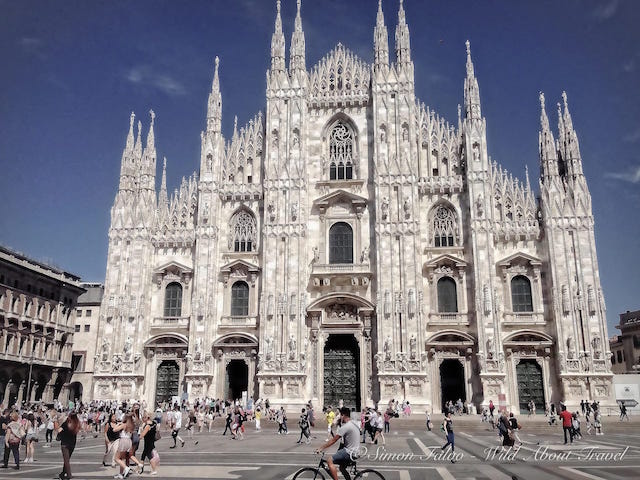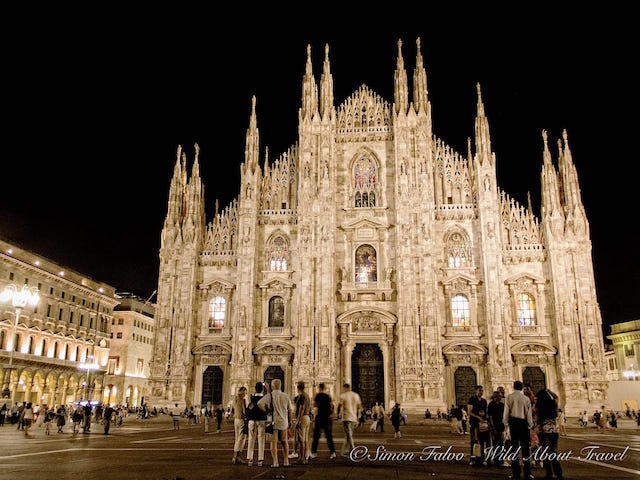 The iconic Milan cathedral, and its surroundings
The capital of Lombardy – a beautiful, if overlooked Italian region – is not immediately eye-catching. It has many hidden treasures, though, but you have to know where to go and what to look for. There's more than meets the eye, but you must be willing to let the city unveil its beauty.
The cathedral (Duomo di Milano) is, without doubt, the most famous and iconic landmark. If you only have a few hours to spend in Milan, this is THE place to go.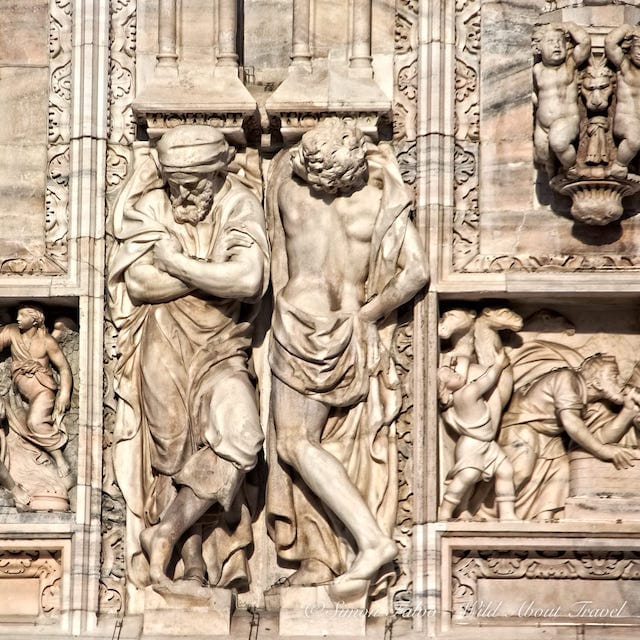 Sculptures of Milan cathedral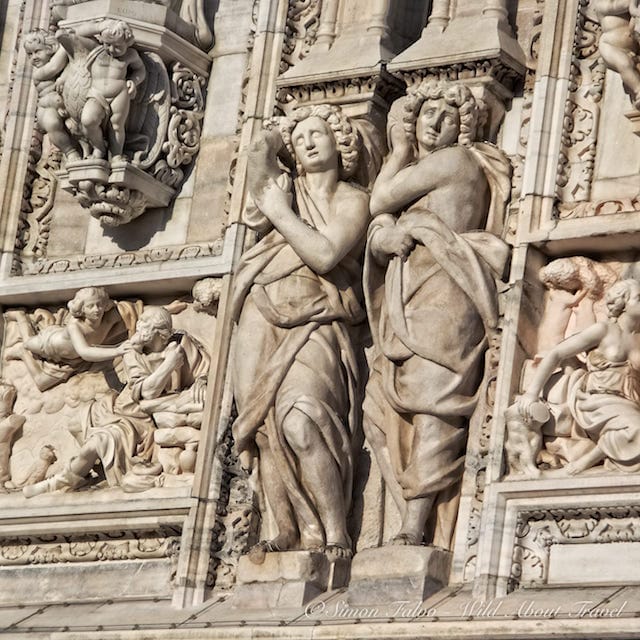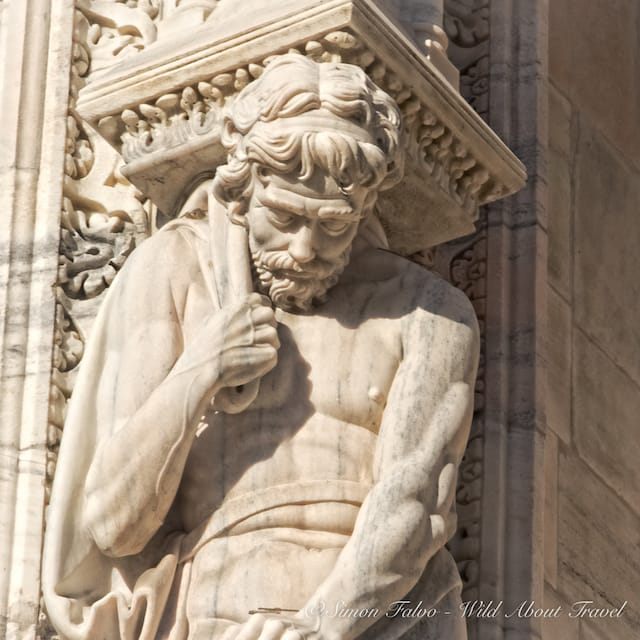 I have seen it more times than I can remember, but every time I get there the beauty of Milan's cathedral takes my breath away. With its unique shape, the countless statues, and the iridescent shades of the marble, the Duomo is one of the most striking buildings in the city. The architecture inside is as magnificent, and the darkness makes a sharp contrast with the glittering white facade. From the roof, you can get close-up views of the spires and pinnacles and, on a bright day, you can even get a glimpse of the alps.
Lined by magnificent buildings and elegant arcades, Piazza del Duomo is one of the most beautiful squares in Italy. There's always something going on: special events or street performers, and it's an excellent spot for people watching.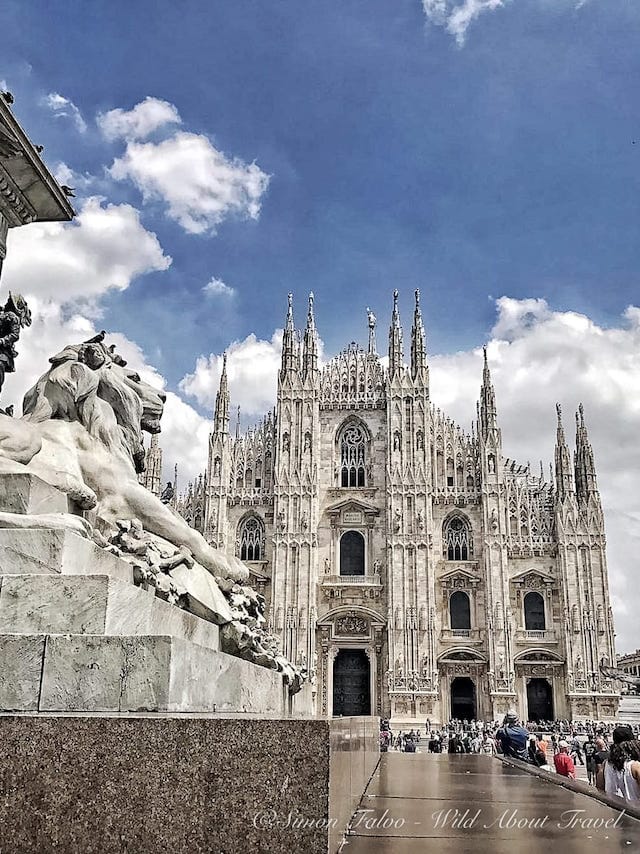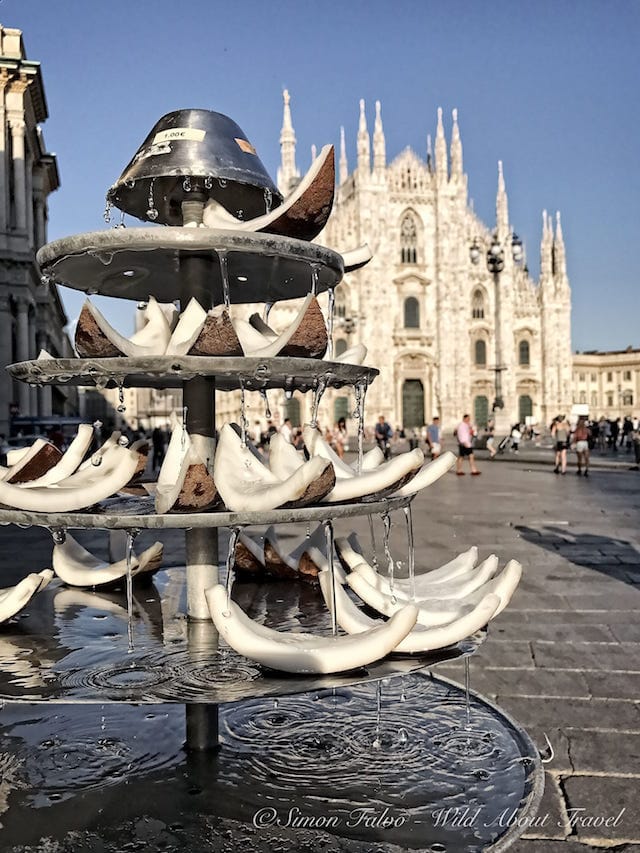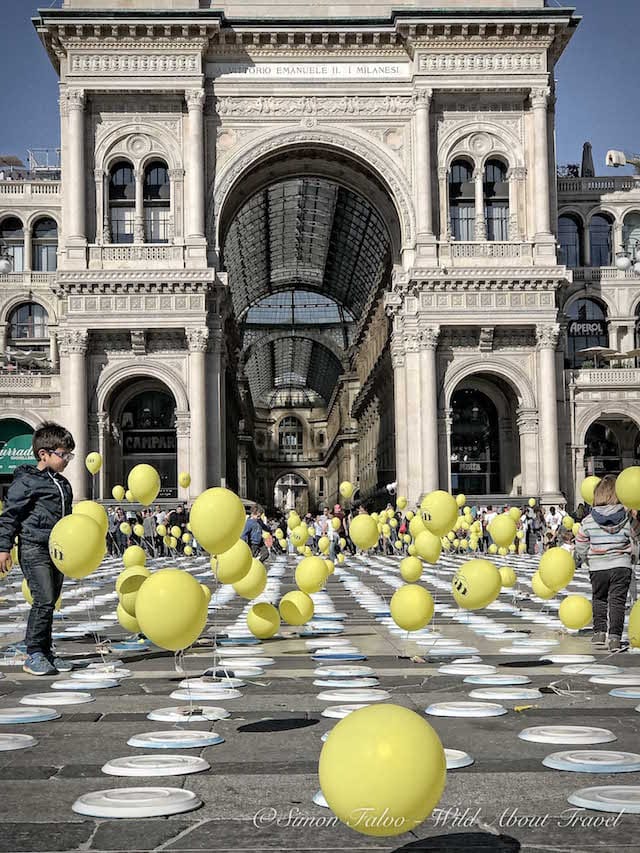 Adjacent to the cathedral is Galleria Vittorio Emanuele II. With its cast iron and vaulted glass roof, it hosts many famous luxury brands. The passageway connects Piazza del Duomo to La Scala, one of the most prestigious Opera houses in the world.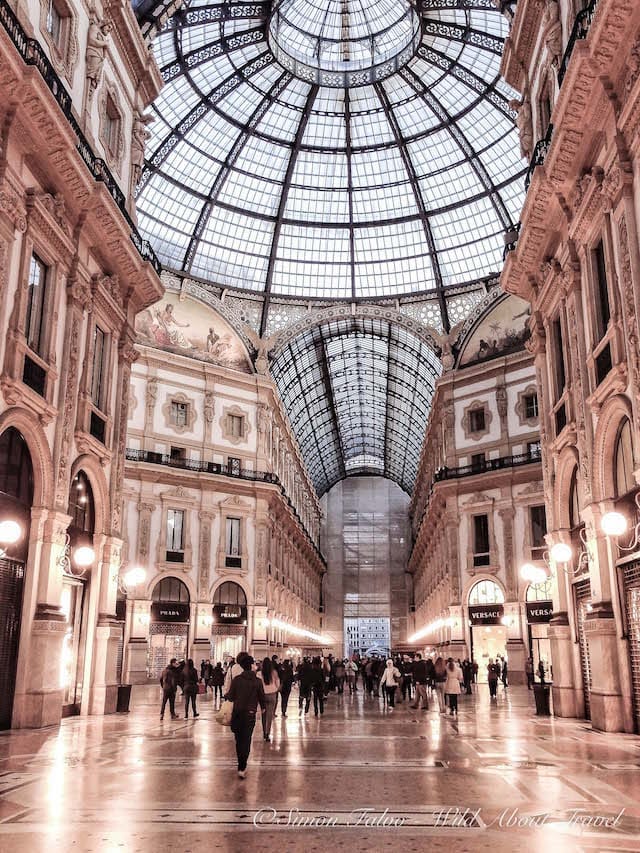 Galleria Vittorio Emanuele II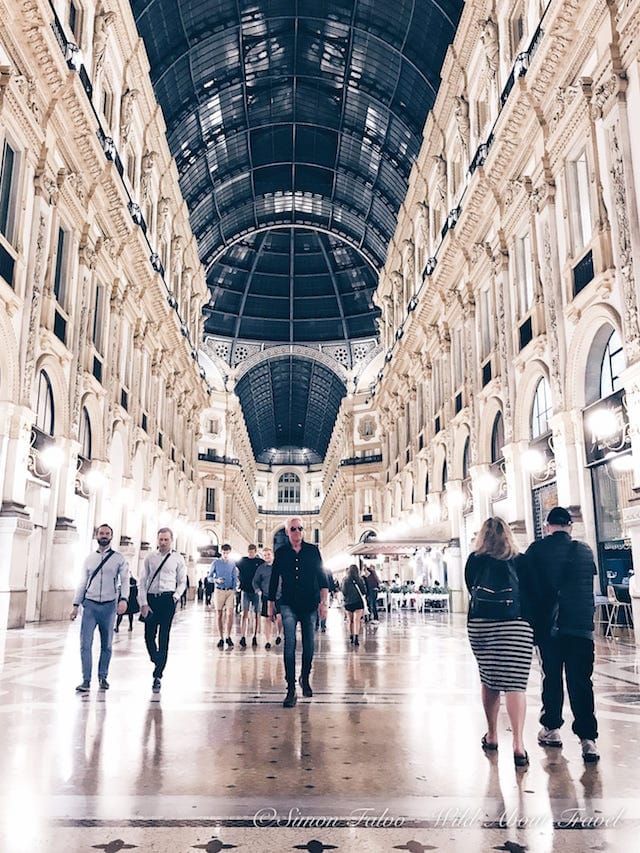 Vittorio Emanuele passageway at night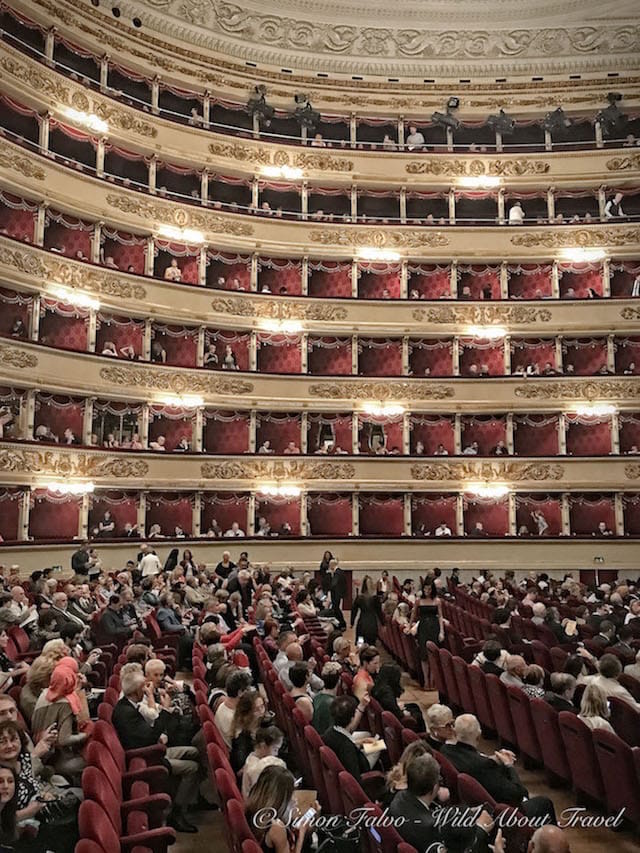 Milan, La Scala Opera House
San Lorenzo-Ticinese, and its lively vibe
Ancient Roman columns, a beautiful basilica, a small park, and a myriad of shops and trendy cafés make San Lorenzo-Ticinese one of the liveliest areas of the city. It is also one of my favorite.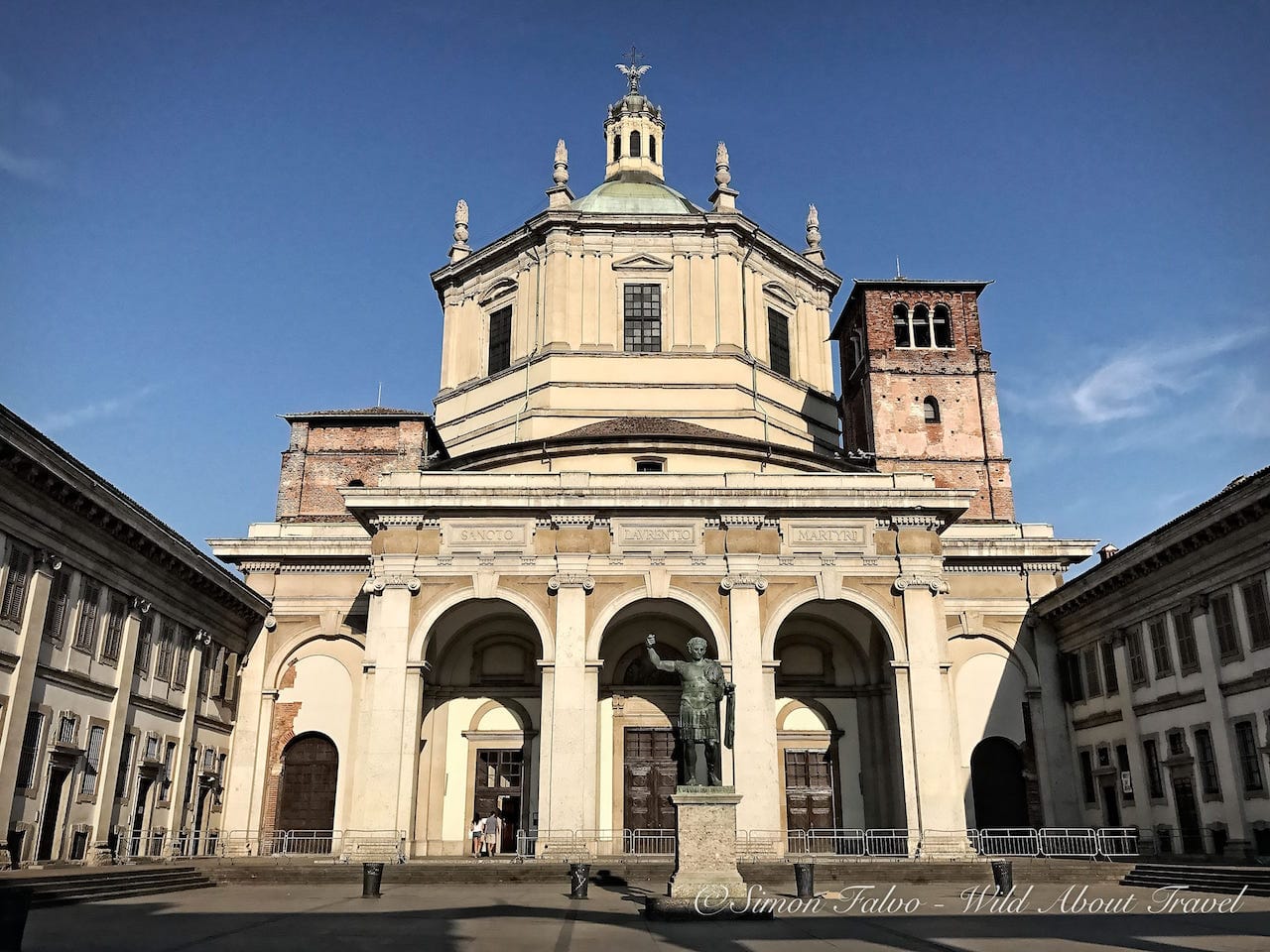 San Lorenzo Basilica, facing the Roman columns.
In this neighborhood, you'll also see some colorful and beautiful graffiti, on the walls and the shutters of many shops.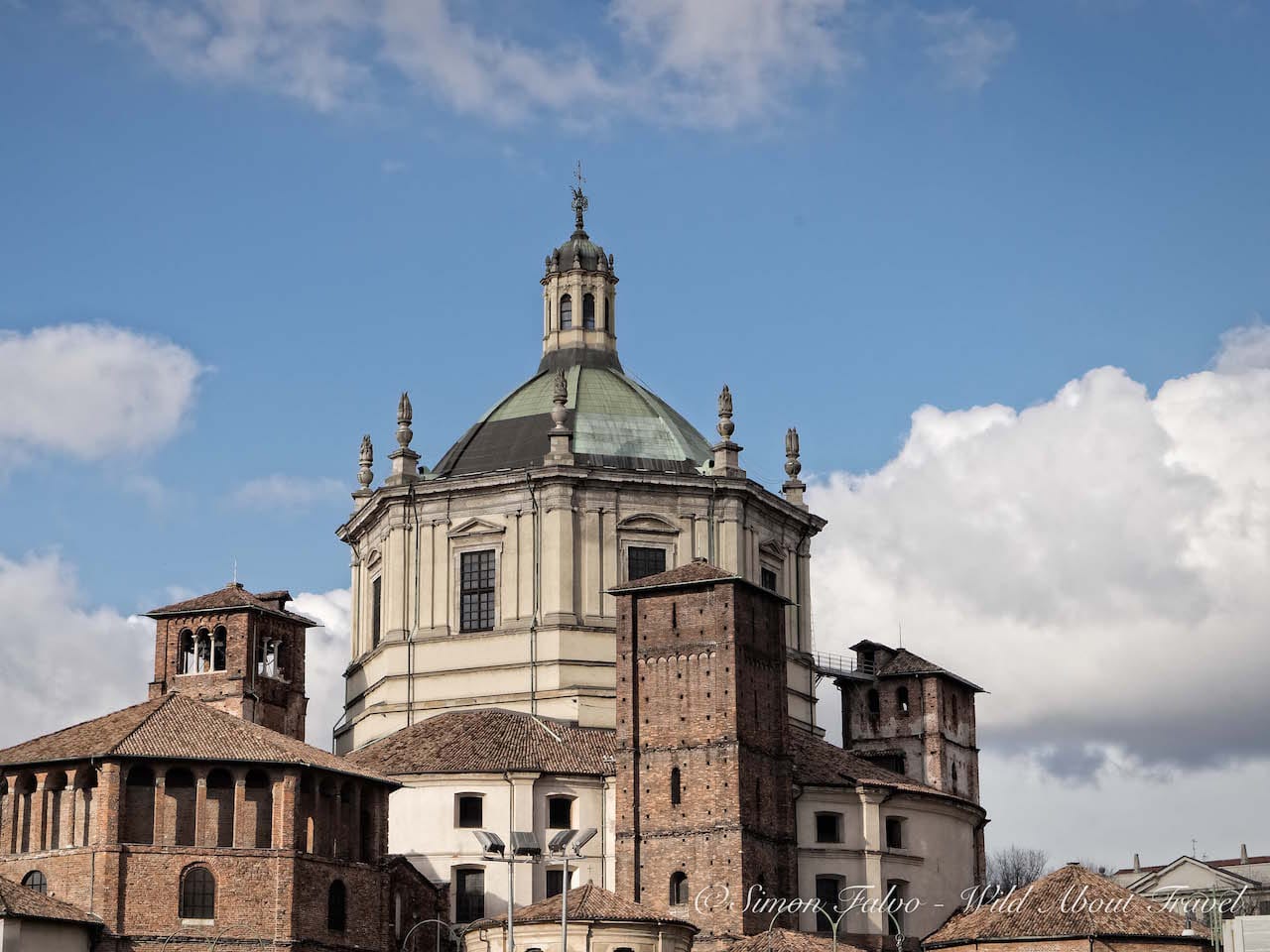 San Lorenzo view from the park
While you visit Milan, you can't miss a stroll and a drink along the Navigli, the two canals lined by countless bars and restaurants.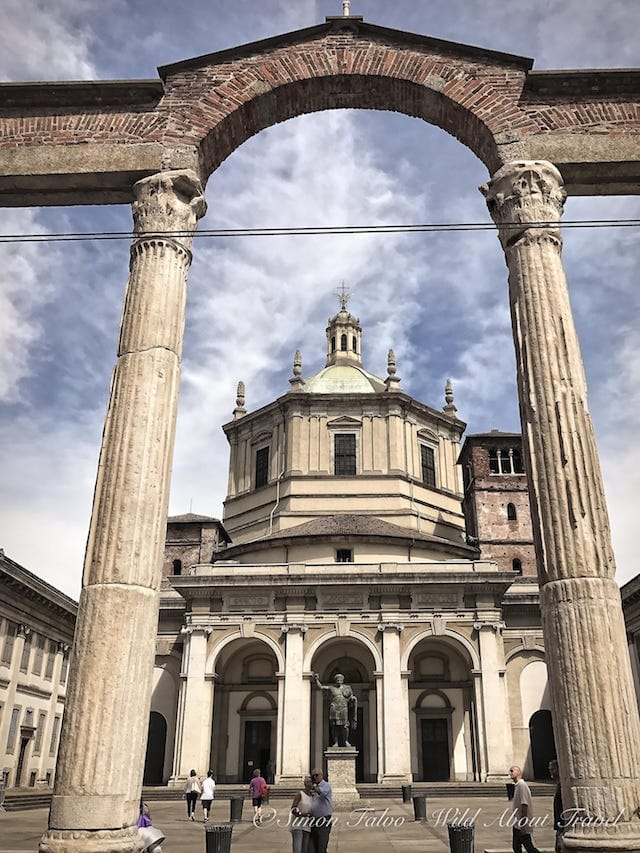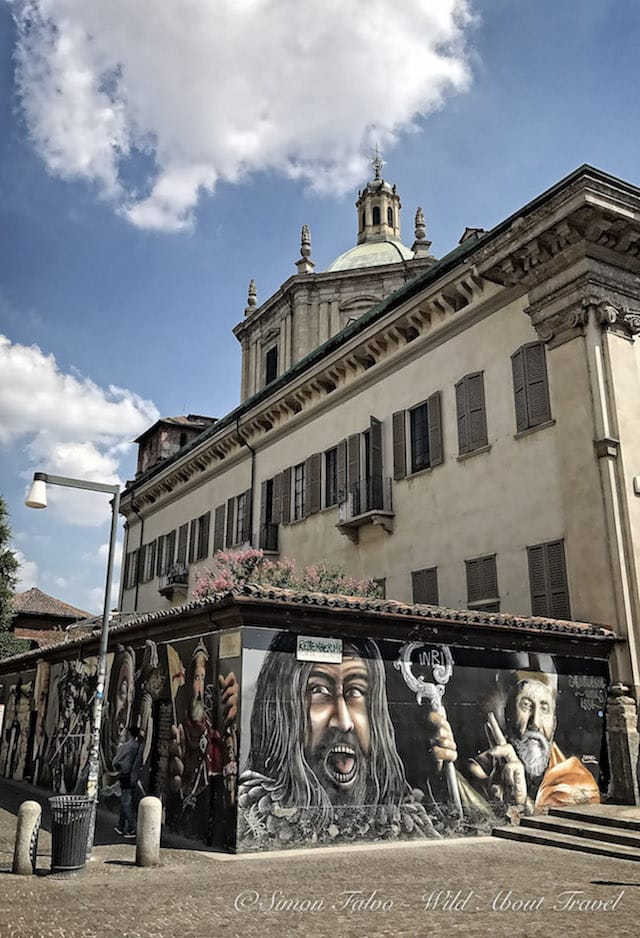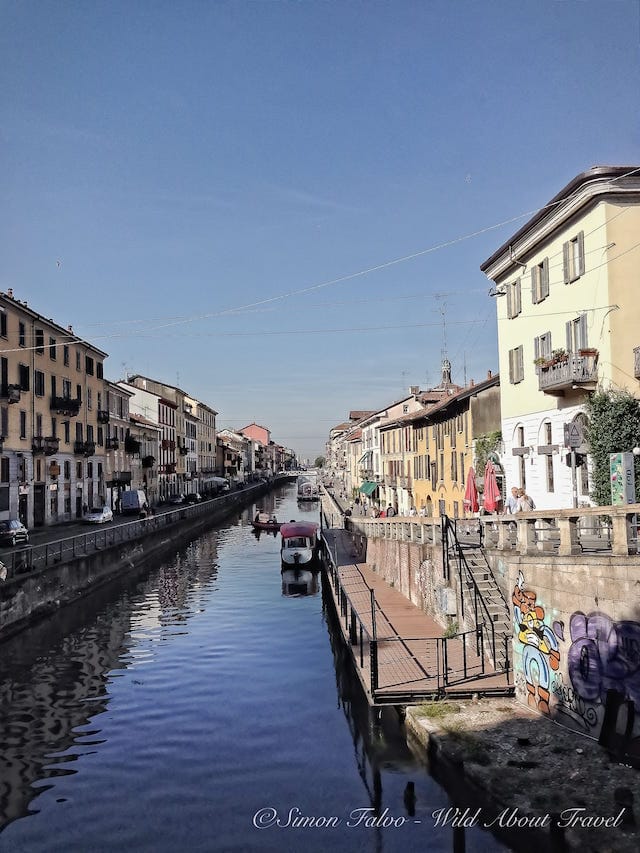 Brera, pretty cobblestones alleys and antique shops
Another nice neighborhood to have a stroll in Milan is the Brera district. The beautiful Palazzo Brera, with its elegant courtyard, host the Accademia di Brera, one of the most significant museums in Milan.
It's one of the wealthiest areas of the city, punctuated by magnificent buildings and opulent antique shops.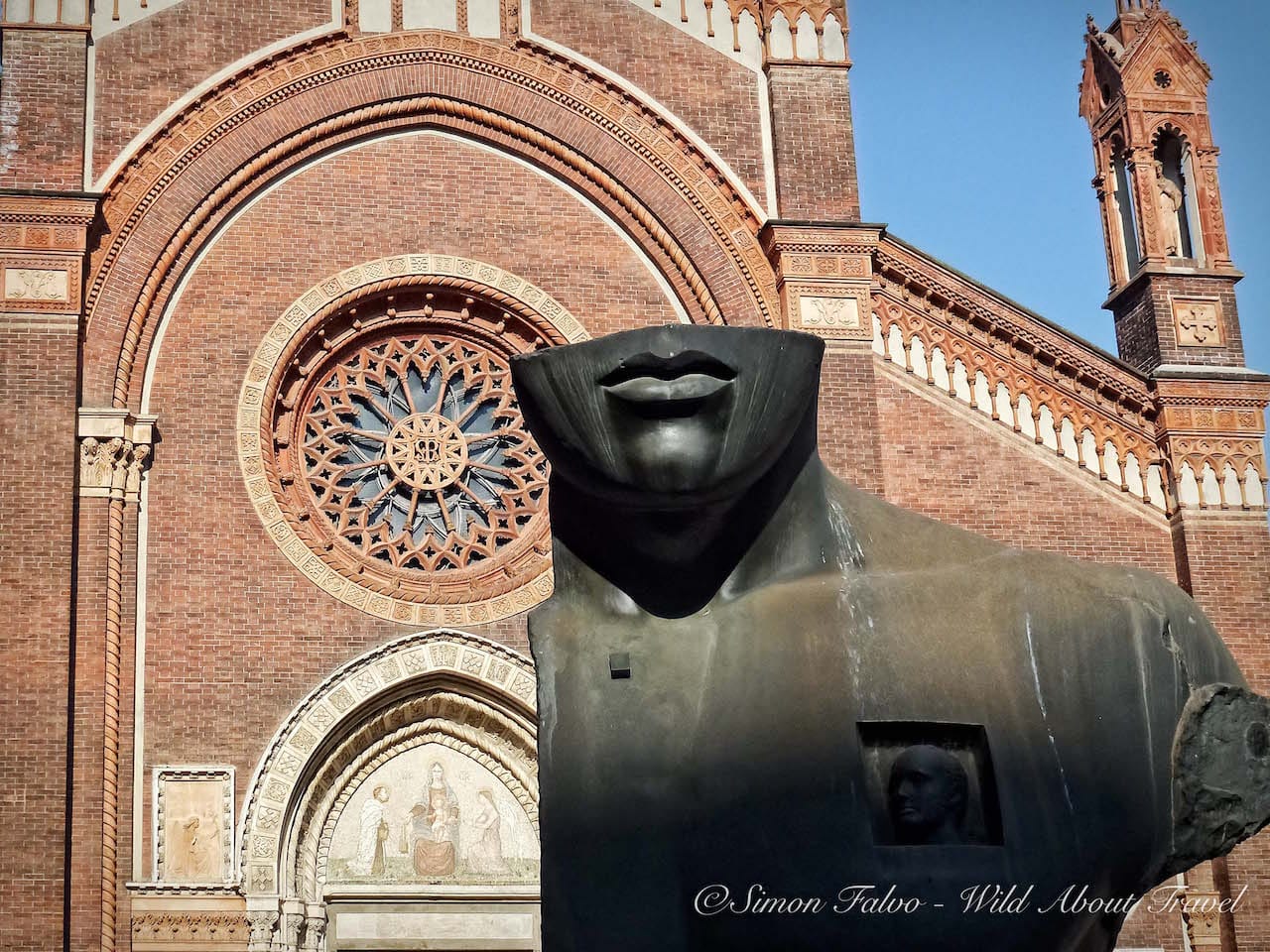 Milan, Chiesa del Carmine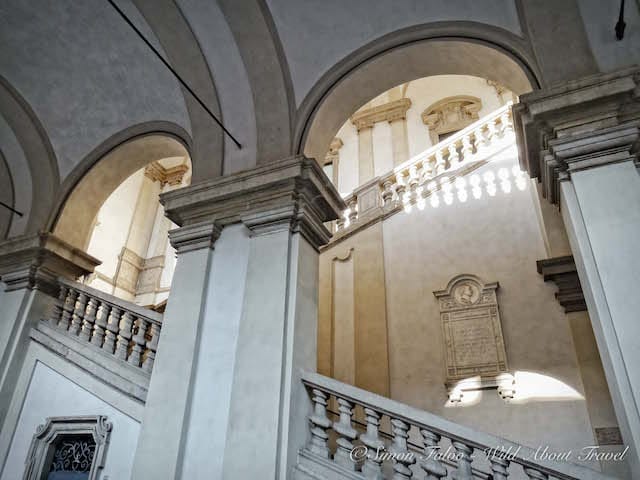 Accademia di Brera monumental staircase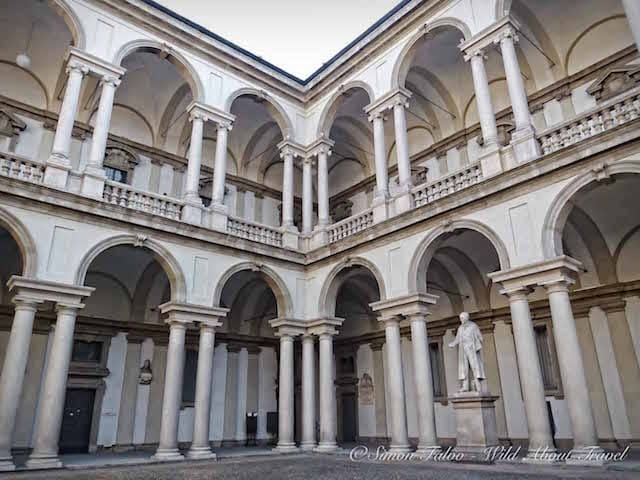 Accademia di Brera elegant courtyard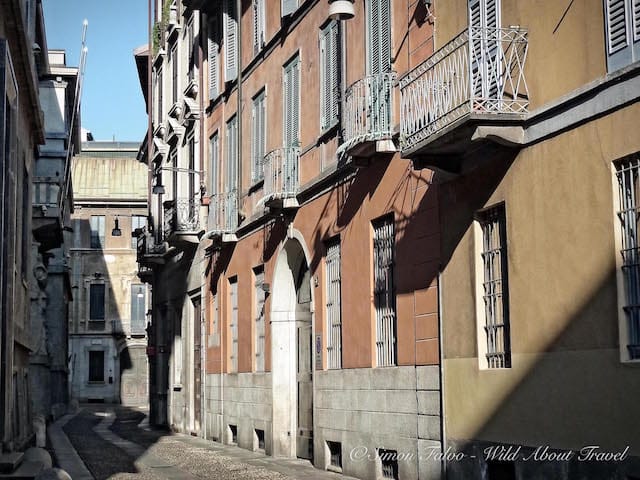 Parco Sempione and the Arch of Peace
A majestic arch, a pretty park and, in perfect symmetry at the opposite side, the Sforza castle.
The area around Parco Sempione has many beautiful buildings, and the park is a perfect spot to relax sitting on the grass, or on one of the many benches dotting the alleys. People playing football, hikers, and runners, families with kids, couples tenderly kissing. Apart from tourists, you can see a lot of local life here.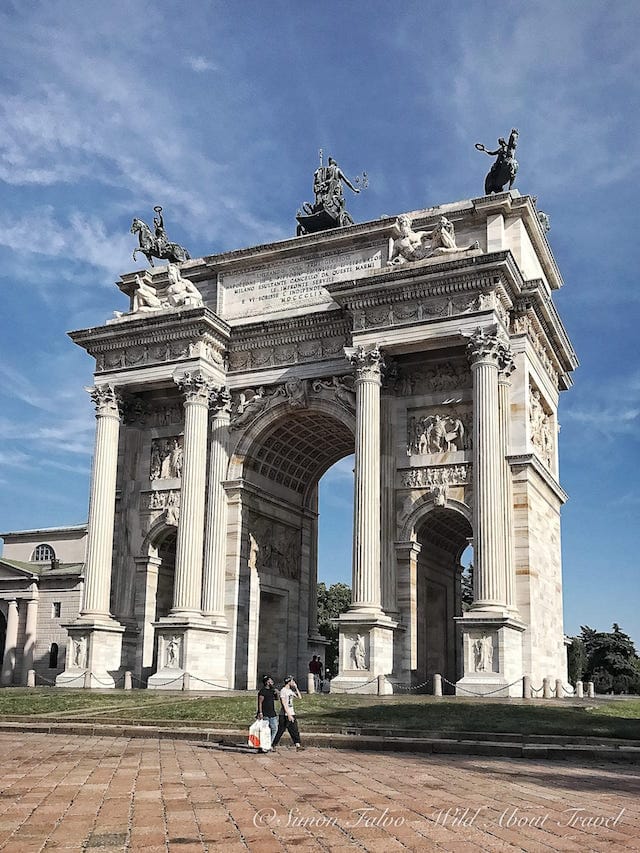 The Arch of Peace in Milan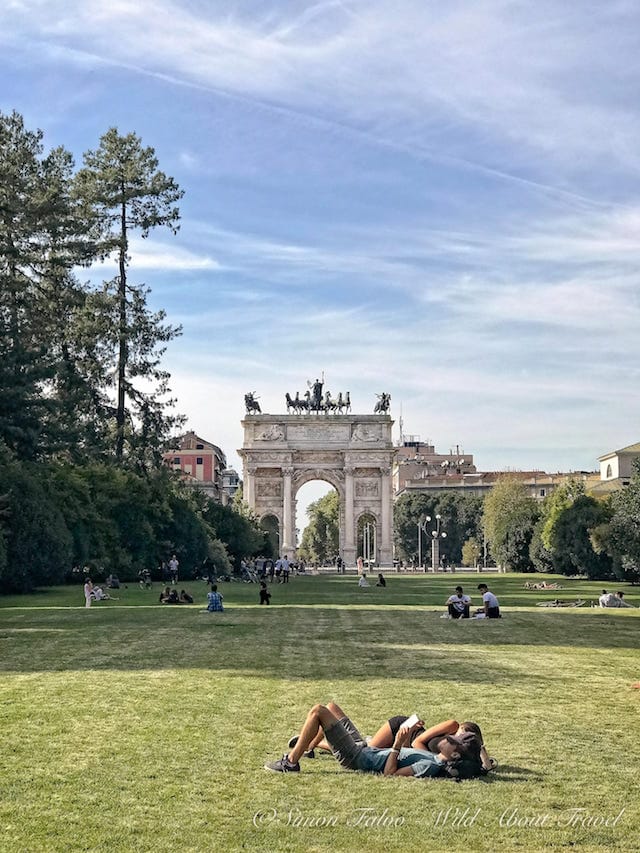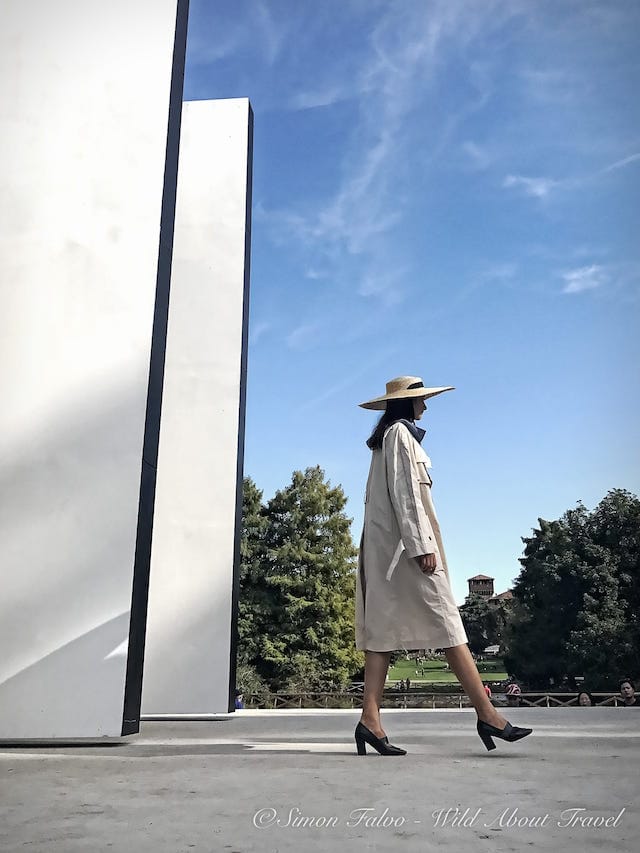 Fashion shooting session at Parco Sempione
Milan architecture, and its hidden beauty
Another point of interest in Milan is the newly built Porta Nuova district, with its modern skyscrapers. Here you can see the Unicredit Tower, the Diamond Tower, and Bosco Verticale, the residential buildings housing trees on its balconies which won prestigious international awards.
Nearby, the recently refurbished Central Station is now back to its ancient splendor and magnificence.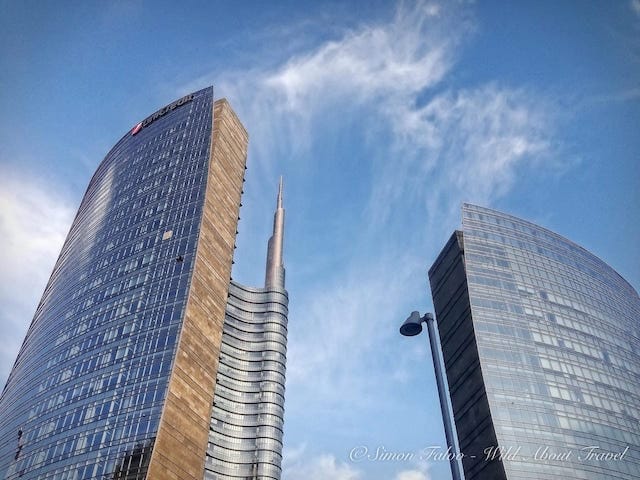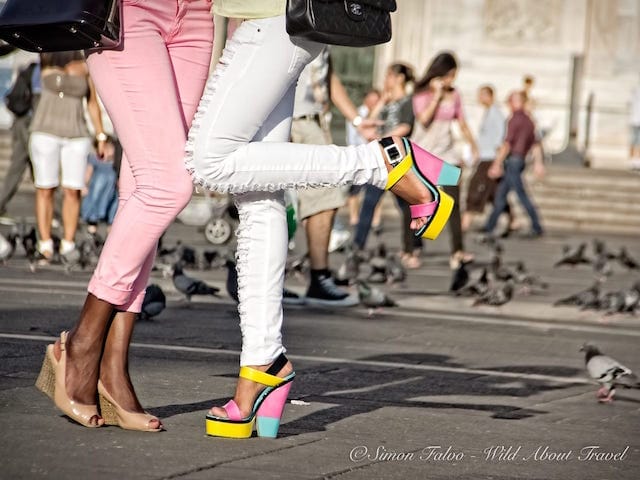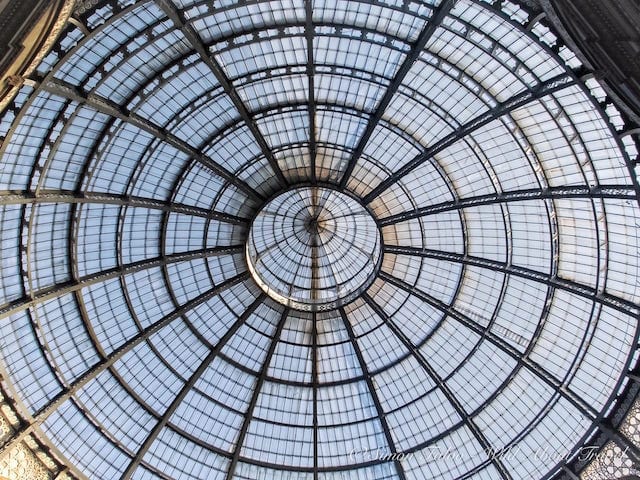 The steel and glass dome of Galleria Vittorio Emanuele
And then, there are gems you don't expect, like the Stock Exchange, with the controversial L.O.V.E. sculpture by Italian artist Maurizio Cattelan. Or Piazza Sant'Alessandro, a charming little square bordered by magnificent baroque palaces. You'll walk by churches looking unassuming from outside, housing impressive frescoes, and if you glance inside historical buildings, you'll spot charming courtyards.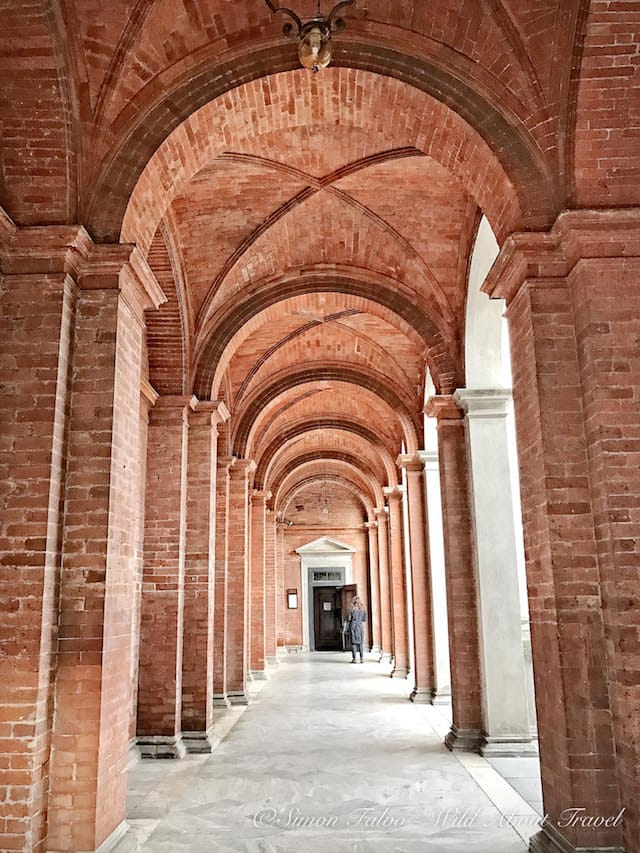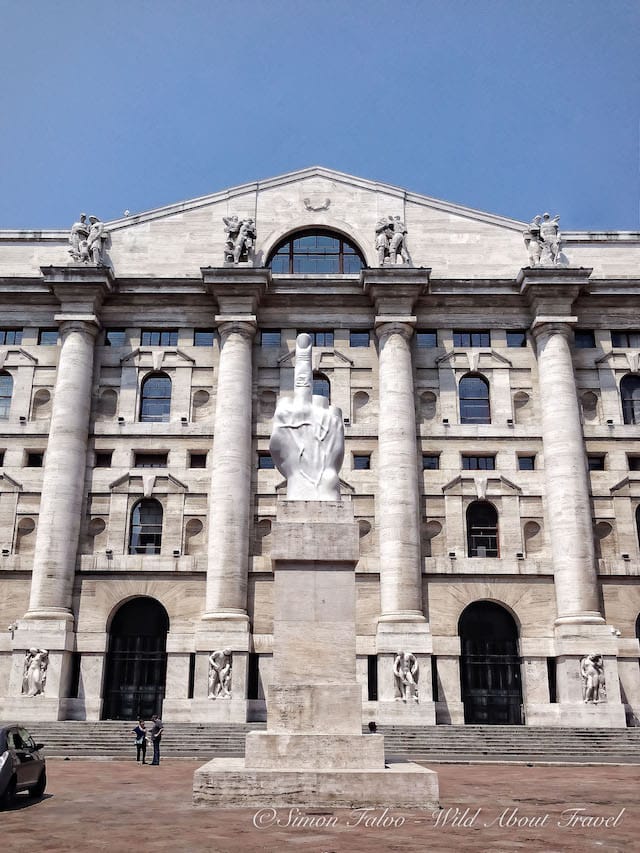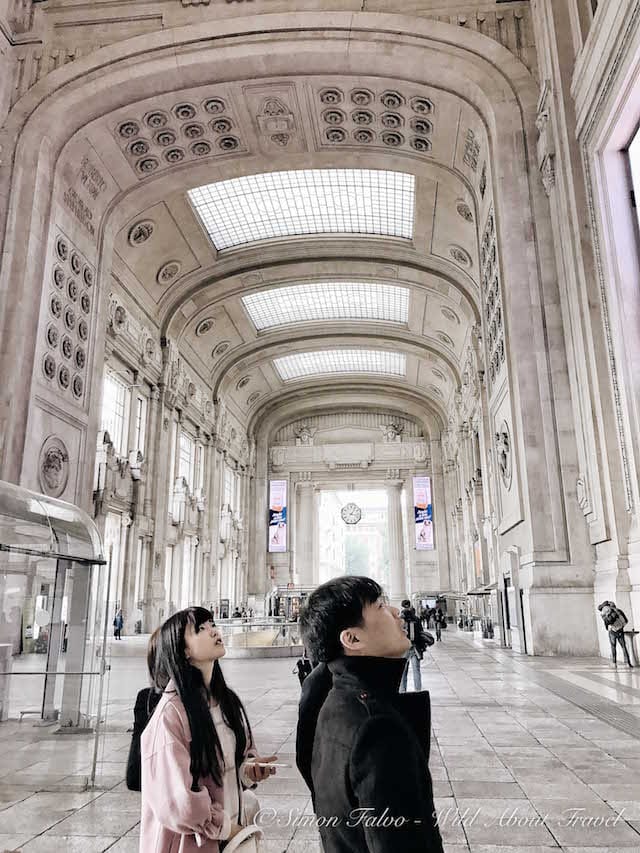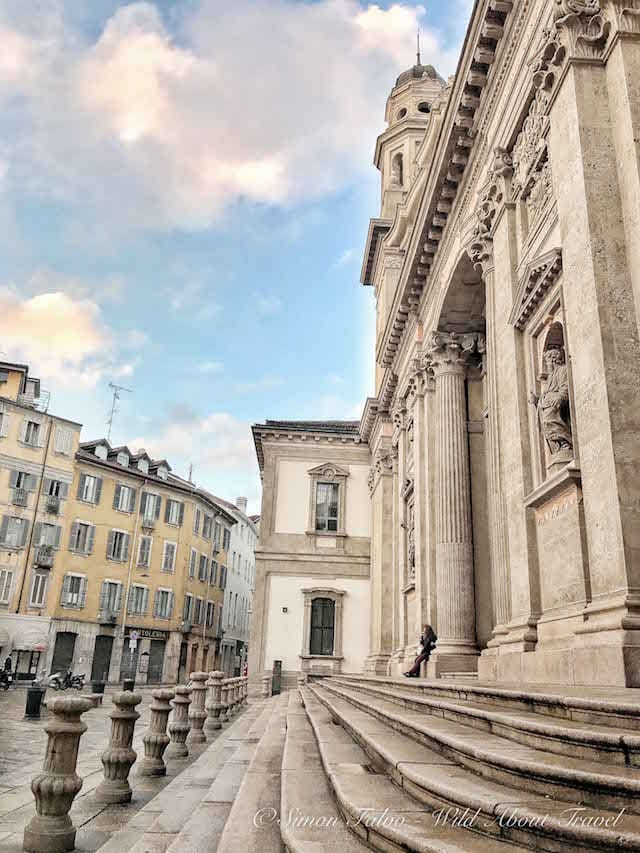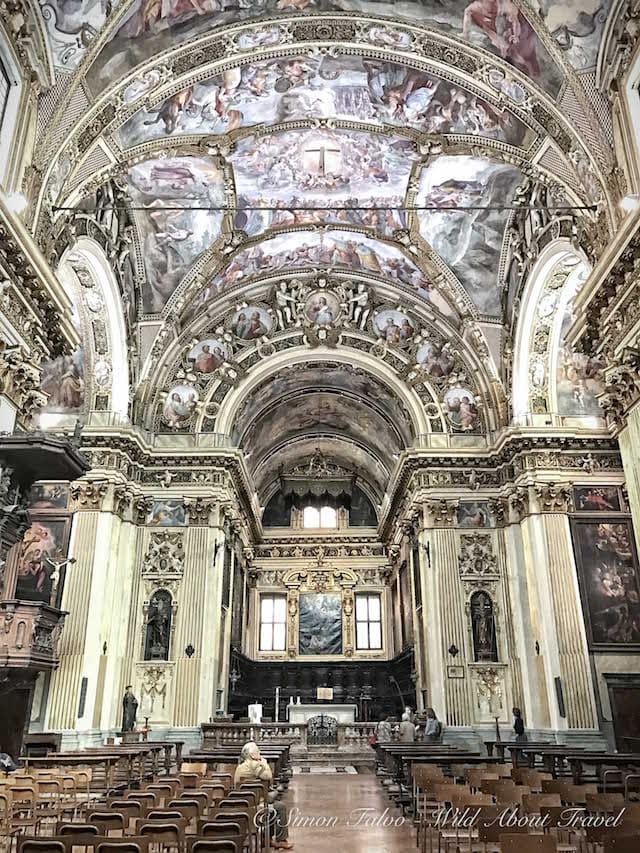 Milan S. Antonio Abate Frescoes
FIND DEALS AND BOOK YOUR STAY
So yes, Milan might not be unique as Venice, nor does the city boast as many ancient monuments as Florence or Rome, but it indeed is worth to visit Milan and spend a few days in a city that has a lot to offer.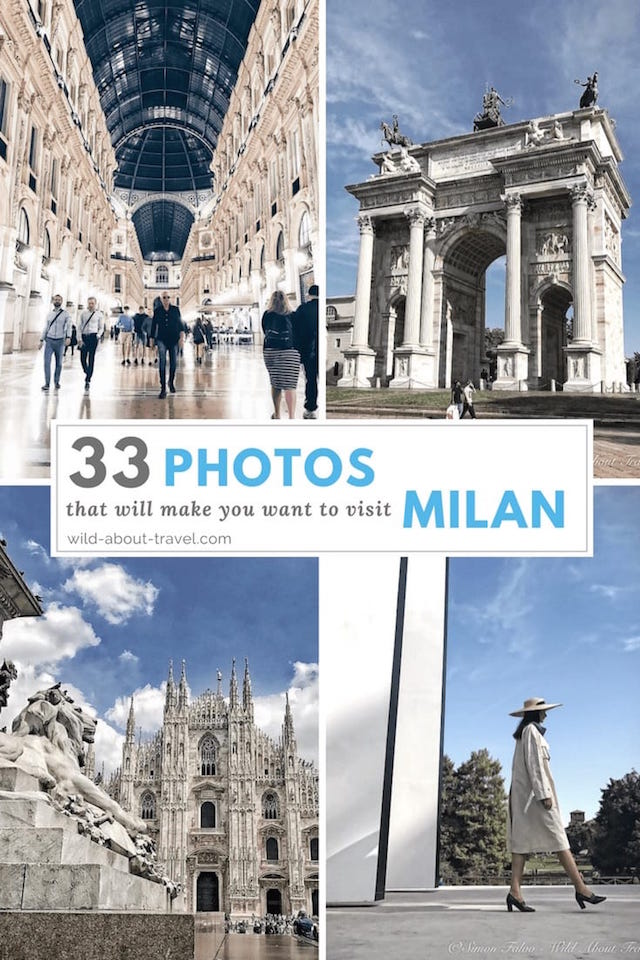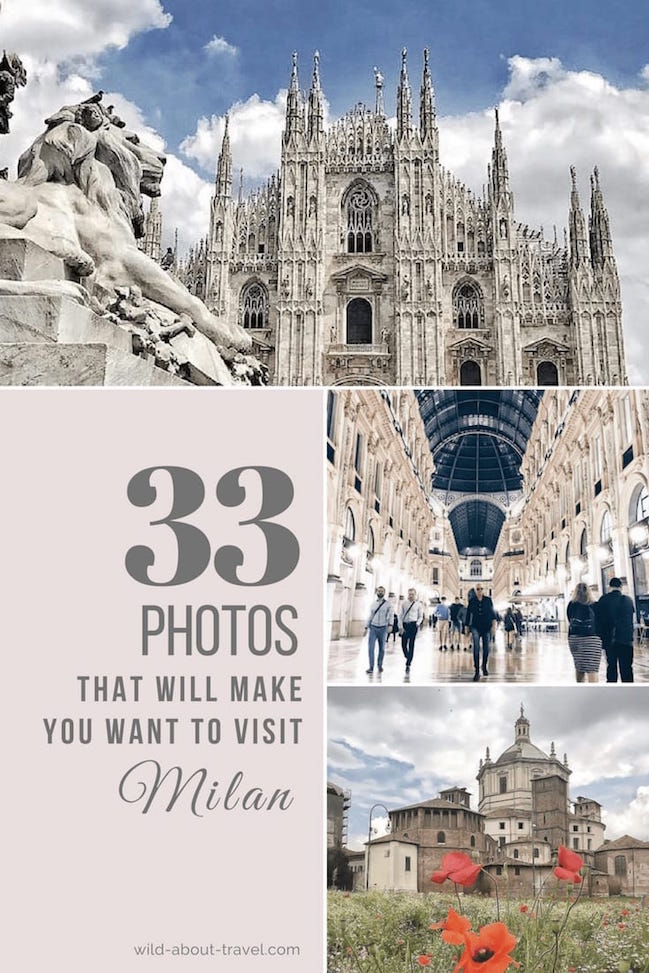 ———
Disclosure: This article contains affiliate links. Should you make a purchase, the price is unchanged for you and it will make earn a few pennies to get the website running. Thank you.
Travel addict and passionate about photography, Simon Falvo started Wild About Travel back in 2009. Leveraging her strong PR background, she developed an extensive knowledge of Digital Communications and Social Media Marketing. Besides travel writing SImon holds workshops and trainings, she collaborated with tourism boards for digital marketing campaigns and participated as a speaker at several events.