Deciding where to stay in Milan might be complicated and confusing. If it's your first time in Milan, you sure have many questions. What's the best accommodation for my needs? What's the best area to stay in Milan? How do I find the right hotel for my budget?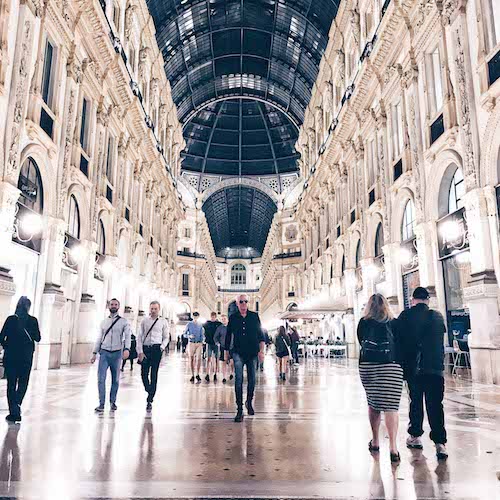 These are some of the dilemmas you're likely to have to go through, especially if it's your first trip to Milan, maybe even your first trip to Italy.
Don't worry, even seasoned travelers have to cope with finding the right accommodation in the right area. It happens to me all the time when I visit Berlin, despite the fact I've been several times to attend the Tourism trade fair. The only difference is that I have a little more experience, which helps me navigate faster through the countless options.
As a local, let me help you find the best places to stay in Milan for you with these lovingly handpicked hotels.
Where to stay in Milan, best neighborhoods
For sightseeing and shopping
For nightlife
With family and kids
For a romantic getaway
Historical center
Navigli
Historical center, Navigli, Magenta
Historical center, Ticinese, Navigli
Best area to stay in Milan for sightseeing and shopping: Historical center
The historical center of Milan (Centro Storico) kept its medieval structure, with narrow streets expanding like a fan from the city's main landmark: the cathedral or, as we call it, the Duomo. Strolling is very pleasant, thanks to the many pedestrian areas.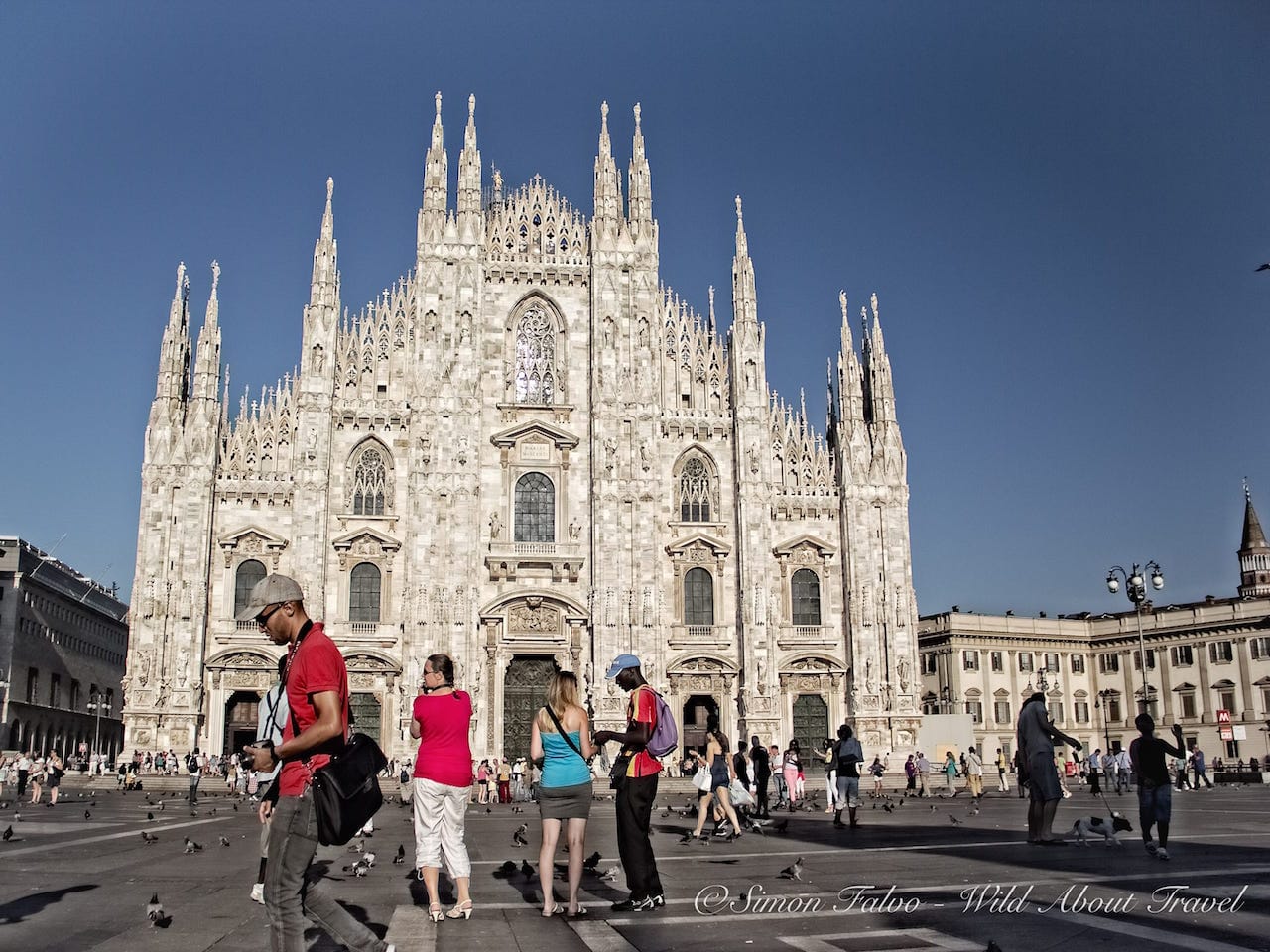 This is the perfect neighborhood if it's your first trip to Milan and you only have limited time. In the historic center, you can easily visit most of the Milan must-sees, all within easy reach with a short walk. Furthermore, as the city is known as one of the Fashion Capitals in the world, there's no better place to stay in Milan for shopping than the historic center.
Staying in the center is also a good option if you plan to visit the surroundings. There are many easy day trips from Milan, like the beautiful Lake Como and the famous Bellagio, medieval Bergamo, and lake Garda, to mention only a few.
Hotels in Milan historic center
Things to do in Milan historic center
♦ A visit to the Cathedral and the Duomo Terraces
♦ Crossing Galleria Vittorio Emanuele II to admire its iron and glass vaults and dome
♦ Shopping in Corso Vittorio Emanuele
♦ A stroll in Milan Fashion Rectangle (Via Montenapoleone, Via Della Spiga, Via S. Andrea) to admire the elegant architecture and the beautiful windows of the most famous Italian and international luxury brands.
Best area in Milan for nightlife: Navigli
Rivers and canals have an undeniable charm. The area around the canals – called Navigli – is the best area to stay in Milan for nightlife, trendy cafes, and a wide variety of restaurants.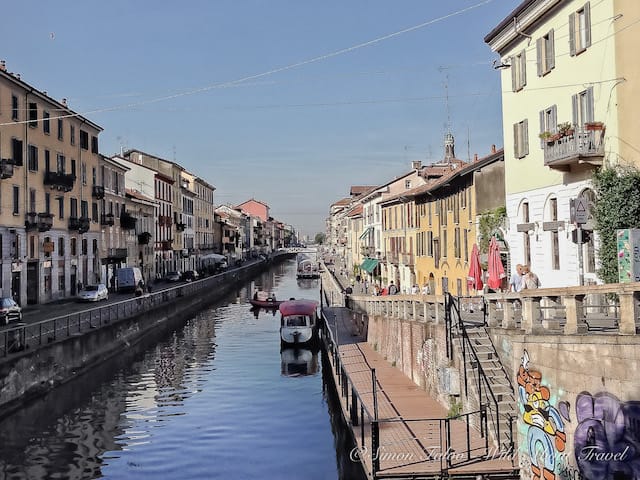 You can have Aperitivo (cocktail or other drinks at a fixed price including a rich buffet of food) or dinner alfresco, choose between Italian and ethnic restaurants, stroll along the canals. In the Milan Navigli neighborhood there's life until late at night, especially during the weekends.
The historical center is not far and within easy reach by public transport. You can even walk if you don't mind a 20-30 minutes stroll.
Hotels in Milan Navigli Neighborhood
Things to do in the Milan Navigli area
♦ Visit the independent shops along Corso di Porta Ticinese
♦ Chill out at the Colonne di San Lorenzo
Best places to stay in Milan with family
Apartments might be a good choice if you travel with children, as they give more freedom to the kids to roam around without you having to worry they might disturb other guests. You can also prepare your own meals if you wish, thus cutting the dining-out costs.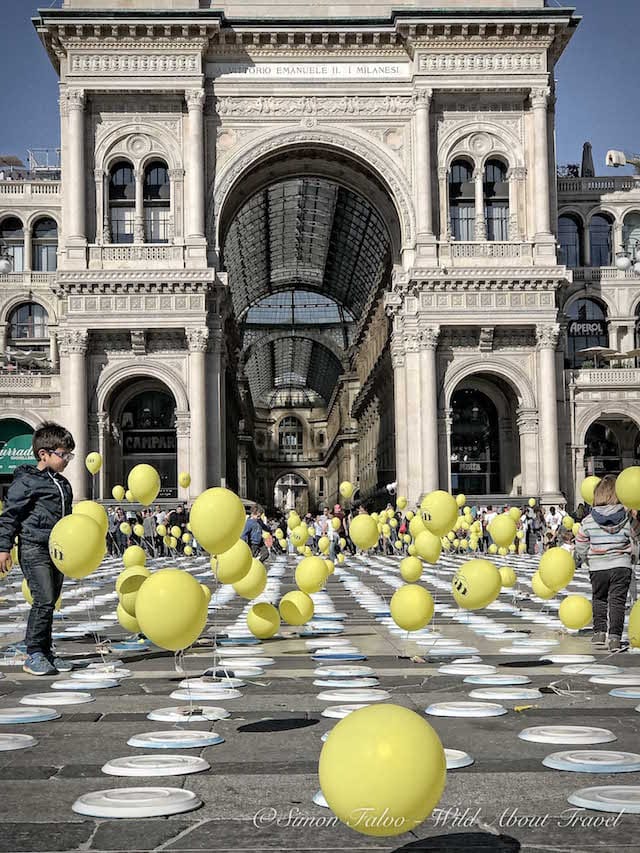 Apartments in Milan for families
Things to do in Milan with kids
♦ Discover the city with the Hop-on-Hop-off bus
♦ Visit the Science Museum
♦ Discover the Sforza castle and have a picnic at the Sempione park
♦ Have fun at the Children's Museum
♦ Walk on the Cathedral rooftop
Hotels in Milan for a romantic getaway
Venice may well be one of the most romantic cities in the world, but you can also find romance in Milan. And it certainly won't be so crowded.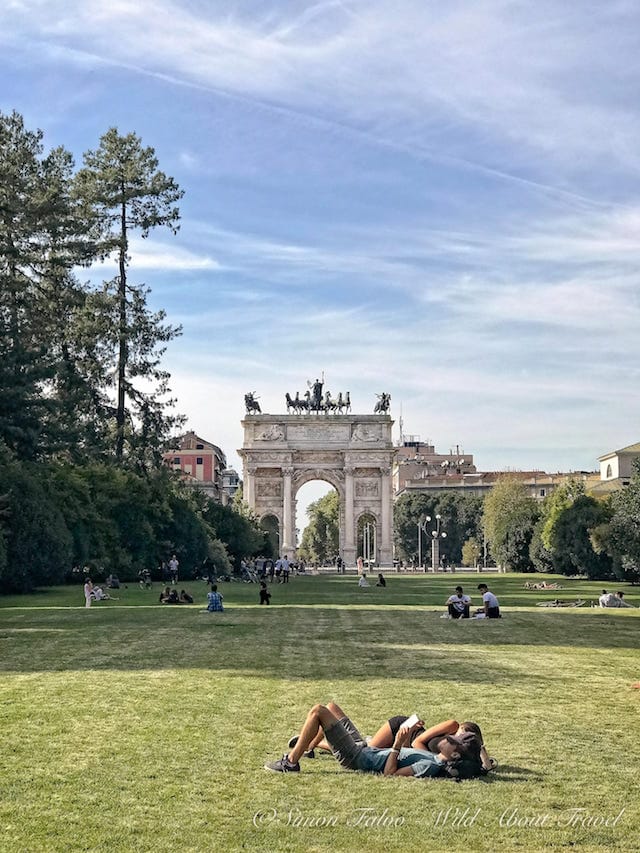 I have a hard time imagining a romantic getaway if surrounded by flocks of tourists. Similarly, in my mind, romantic is a synonym for small and quiet.
Romantic Hotels in Milan
Romantic things to do in Milan
♦ Walk on the Duomo rooftop at sunset, when the marble gets shaded in orange and pink
♦ Have a drink in the beautiful garden of Corso Como 10 cafe
♦ Pamper at one of the best Spa in Milan
Have you visited Milan? Share with us your tips on other great places to stay in the capital city of Lombardy.
Pin for later!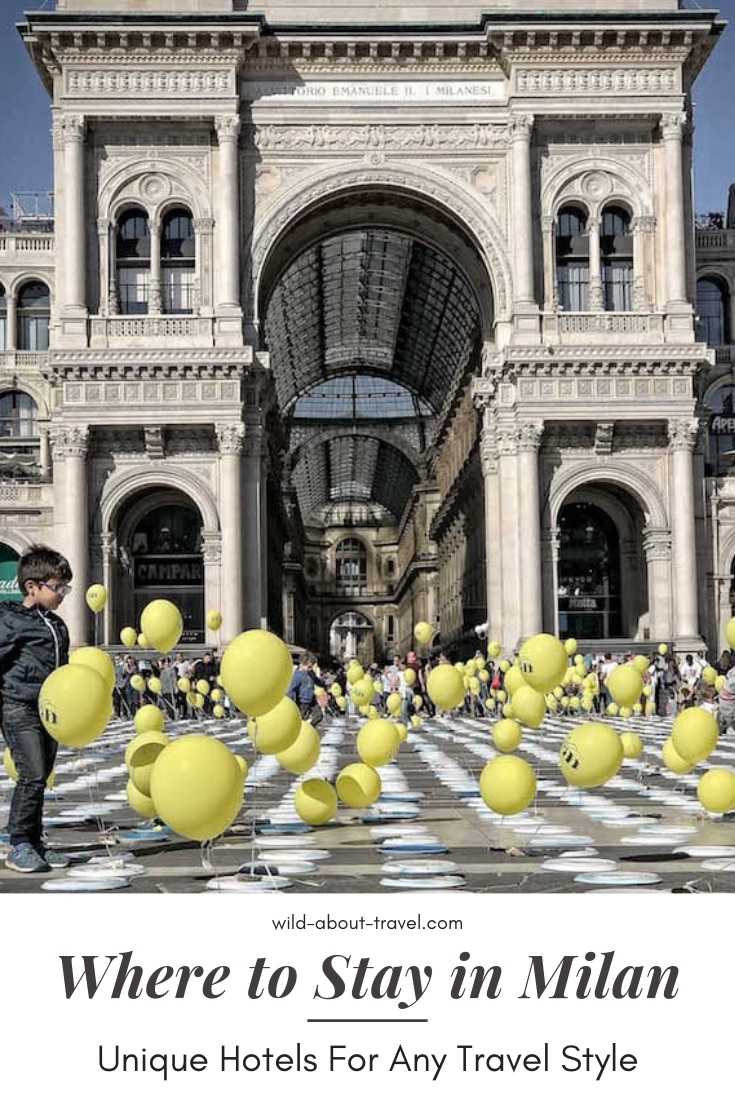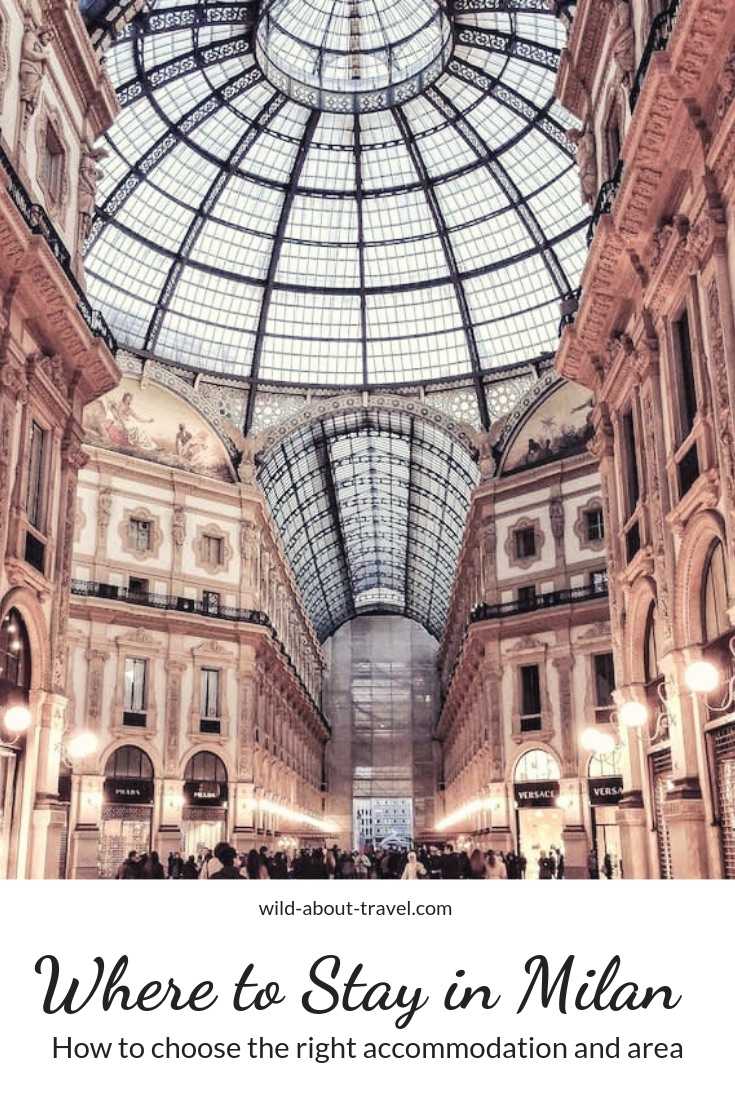 Note: This post contains affiliate links to carefully selected services. That means that you make a purchase, I get a small commission at no extra cost to you.