Are you looking for day trips from Milan and not sure where to start? From lovely Lake Como to the scenic Bernina red train, find out the best excursions from Milan.
Whether you like small charming towns, lakes, mountains, or art cities, there are many beautiful day trips from Milan you can choose from.
Best known as one of the Fashion Capitals and often overlooked, there are plenty of things to do in Milan in 2 days. Furthermore, the city is a perfect gateway to explore enchanting spots within easy reach. One of the reasons I like living in Milan is being near to almost everything. It takes about one hour to go from Milan to Lake Como, and in a couple of hours, you can get to the Alps, and by high-speed train, Florence is less than two hours away. That's reason enough to add Milan to your Italy travel bucket list.
Over the last few years, I've been exploring my own backyard more and more. The result is that I'm increasingly stunned by how many fantastic places there are near Milan, including some of the best Italy hidden gems.
Jump to the relevant section [Show]
Beautiful day trips from Milan you shouldn't miss
I willingly picked up gorgeous places you can easily reach from Milan by train so that you won't need a car. There's no better way to spoil holidays than traffic and the stress of finding a parking place. Sometimes, a day tour from Milan is the best and easiest way to discover beautiful spots.
Actually, when planning your trip, you may want to know about the best areas to stay in Milan. Choosing the right neighborhood to visit the city, also conveniently located to experience day trips from Milan, can make a substantial difference.
1. Mesmerizing Lake Como
Lake Como has been a favorite tourist destination for centuries. George Clooney may well have sparked an interest in one of the most beautiful lakes in Italy. However, many other celebrities chose this corner of paradise before him.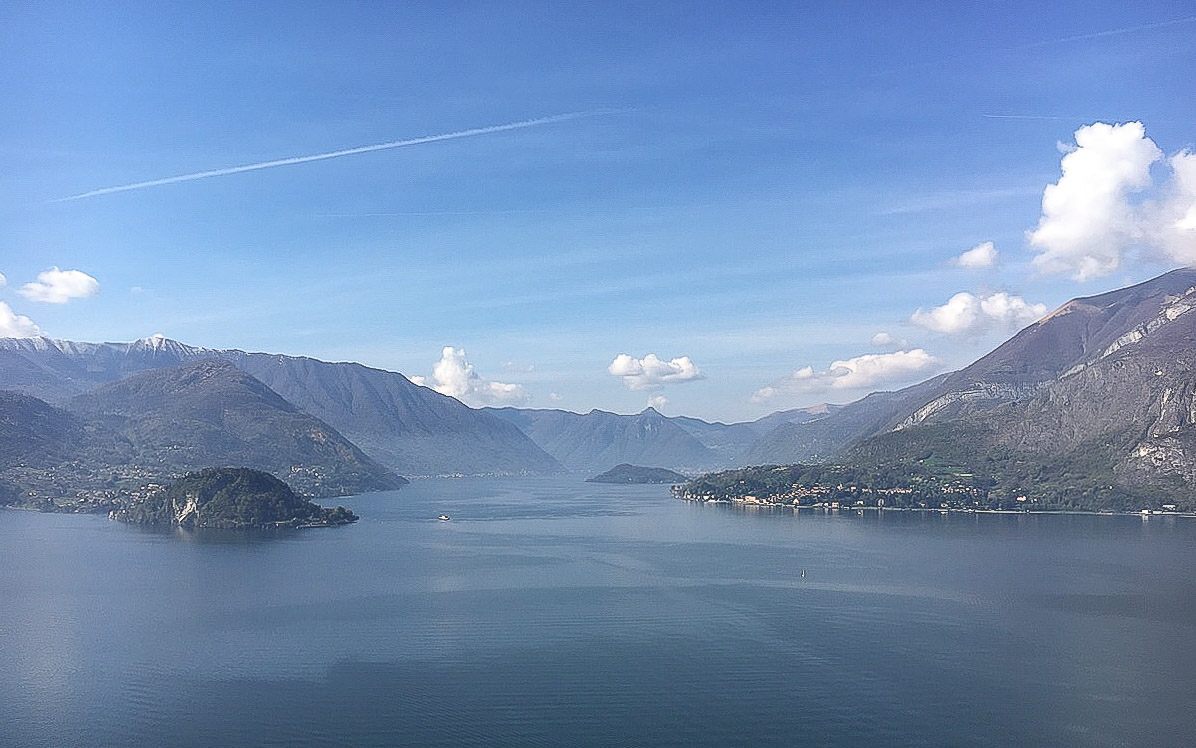 There are so many gorgeous places that I never get tired of Lake Como, and every time I try to explore something new. However, if you only have time to visit Lake Como as a day trip from Milan, here are some of Lake Como's towns and attractions that are a must.
Bellagio
Except in Winter, Bellagio is overflowing with tourists, especially from the United States, but the town is so picturesque that it's almost impossible to skip it. Stroll along the pretty cobblestone alleys and look at the quaint shops. To get away from the crowds, I recommend you walk toward the town of San Giovanni, and on the way back, stop and visit the stunning Villa Melzi.
Varenna
A charming town on the Lecco arm, Varenna is another beautiful spot you shouldn't miss. Furthermore, it's very convenient to take the boat to Bellagio. You'll love the colorful houses overlooking the tiny harbor, and if you have enough time, I recommend you visit the gardens of Villa Monastero.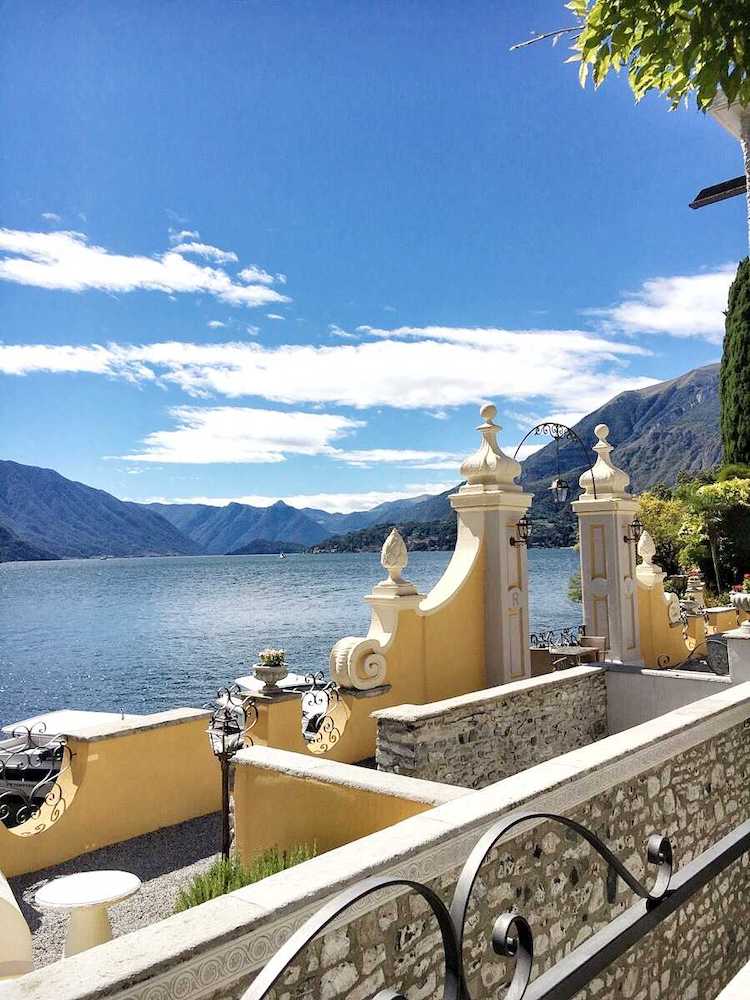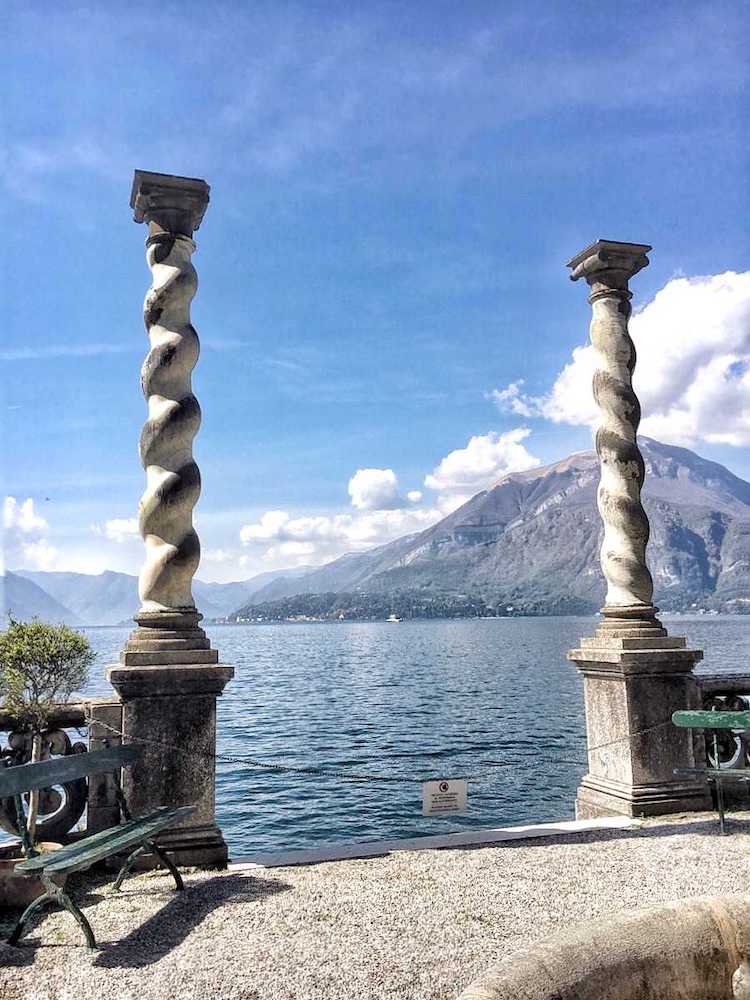 For breathtaking views of Lake Como, walk the steep road up to the Vezio Castle. The ruins are actually lovely, but most of all, you'll be rewarded with awe-inspiring scenery. The hike uphill takes about 20-30 minutes but believe me, it's worth the effort.
A Boat trip
You should absolutely take a boat trip on Lake Como to admire the stunning villas and take in the dramatic beauty of the mountains dropping steeply to the lake. Although Como is usually the most common starting point, you can also board other towns along the lake.
Lake Como Villas
George Clooney aside, Lake Como has been known for its magnificent villas for a long time, and some of them were also the setting for famous films. For example, George Lucas chose Villa del Balbianello for Star Wars II – Attack of the Clones. In the 60s, Luchino Visconti filmed part of Rocco and his Brothers in Bellagio. And some scenes of James Bond Casino Royale took place at Villa del Balbianello and Villa La Gaeta. Last but not least, Ocean's Twelve is partly set in two famous villas: Villa Erba and Villa Oleandra. This latter is the mansion George Clooney bought on Lake Como.
There are so many villas on Lake Como that to visit them all, you would need to spend days. However, on a day trip from Milan, you'll likely have time for only one or two. The most famous are Villa Serbelloni, Villa Melzi, and Villa d'Este, but there are indeed many more. So, if you need help to make up your mind, why not buy a book?
Italian Gardens of Lake Como is a beautiful photography book that will undoubtedly inspire you. Travel guides are always helpful; have a look at Lonely Planet Italian Lakes and the Rough Guide to Italian Lakes.
How to plan a day trip to Lake Como from Milan
Getting to Lake Como from Milan on your own is relatively easy. However, a group or private tour is recommended if you want to discover more of this enchanting area. There is no need to figure out train, bus, and boat schedules or draw your itinerary in advance.
Guided day tours from Milan to Lake Como
However, if you prefer to travel from Milan to Lake Como on an independent day trip, here are a few tips:
2. Lake Garda, a gem to discover
Lake Garda has been a favorite destination for Germans for a long time, but to tourists from the UK and the USA, it is lesser-known than Lake Como. The truth is that Lake Garda is every bit as beautiful, even without… George Clooney (who, by the way, is not easy to spot when he stays at his villa on Lake Como).
Sirmione
Sirmione is considered a gem of Lake Garda's southern shore, whose beauty was appreciated by writers, poets, and artists like Goethe, Stendhal, Lord Byron, D.H. Lawrence, Gustav Klimt, and Maria Callas.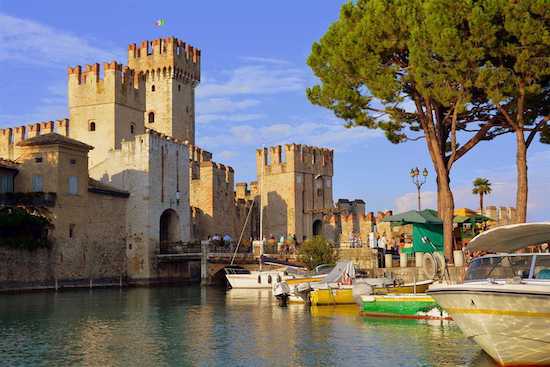 Picturesque and romantic, Sirmione seems far away from the hustle-bustle of Milan. First, visit the famous Scaliger Castle, which dates back to the 13th century. Next, admire the Catullo's Caves, the remains of a Roman Villa overlooking the lake's blue water. Next, get lost in the alleys lined with colorful houses. Finally, indulge yourself at one of the alfresco cafés and chill out in this enchanting spot of Lombardy.
Tip: If possible, avoid the weekend when Sirmione is jam-packed with tourists.
How to plan a day trip to Lake Garda from Milan
Lake Garda is a bit farther from Milan than Lake Como and also a little more challenging to visit independently in a day. For that reason, a guided tour is often the best option if you want to have a day trip from Milan to Lake Garda.
Guided day tours from Milan to Lake Garda
In case you prefer to visit Lake Garda on your own, here are a few tips:
How to get to Sirmione from Milan: Frequent trains connect Milano Centrale to Desenzano-Sirmione (Frecciabianca 1h, Regional 1h 25min). Check the timetables and buy your tickets. From Desenzano, you can reach Sirmione either by bus or by boat (about 20 min for both).
Even if you travel independently to Lake Garda, you can't miss a boat tour. Here are a few pleasant excursions:
3. A Scenic Train Journey to Switzerland and the Alps
Milan is close to the Switzerland border and the mountains. Therefore, although the trip is quite long, you can discover the Swiss Alps on a day trip from Milan and experience one of the most scenic train rides in Switzerland and overall Europe.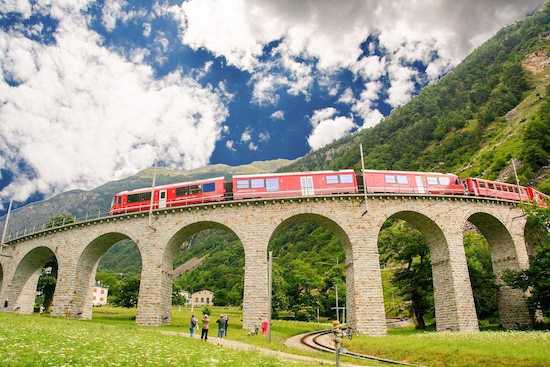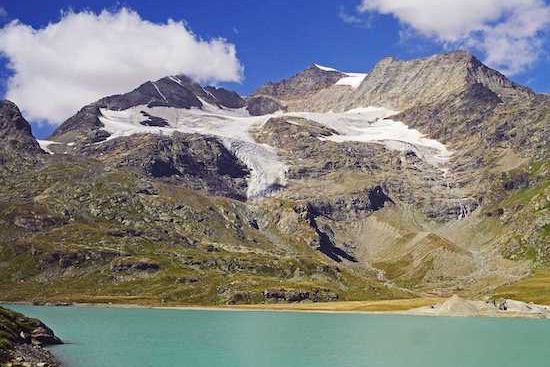 How to plan a day trip to St. Moritz on the Bernina Express
Although you could hire a car and drive, I strongly recommend you take the Bernina train from Tirano to St. Moritz, one of the best mountain resorts in Switzerland. Then, you'll be off on an unforgettable train journey amid a breathtaking landscape.
The journey is too long and complicated to organize a day trip to St. Moritz independently. There are, however, a few options for a memorable – although very long – one-day excursion from Milan.
Guided day tours from Milan to the Swiss Alps
Bernina & St.Moritz Day Tour from Milan. Travel by GT coach to Tirano and then board the panoramic train and ride the steepest railway in the world.
Bernina scenic train and Lake Como. If you're short on time and want to discover Lake Como and the Swiss Alps, you may want to look at this tour. It sure will be rushed, but at least it'll allow you to enjoy these beautiful areas briefly.
4.
Bergamo, the medieval town on the hill
The charming city of Bergamo is one of the most unforgettable day trips from Milan if you want to visit a stunning and romantic medieval city.
Bergamo old town is perched atop a hill and is one of the most enchanting spots in the Lombardy region. Although often overlooked, Bergamo is an easy day trip from Milan, and it's hard not to fall in love with this charming town.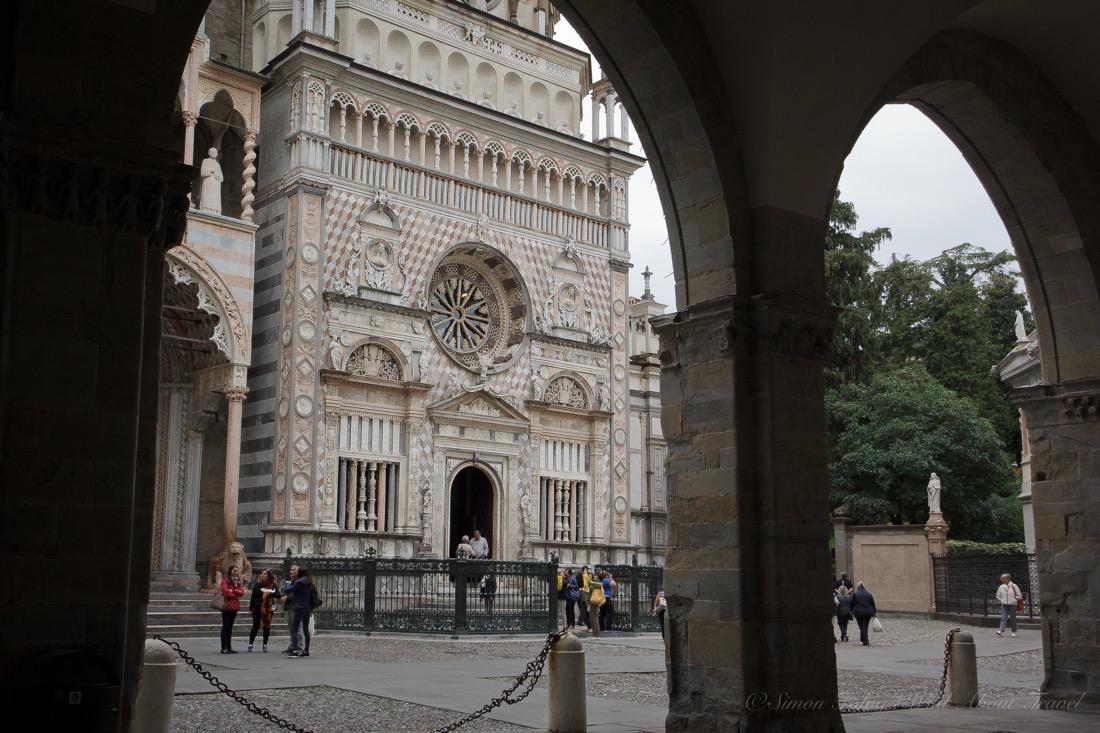 A cable car (or, if you like to walk, a beautiful footpath) connects the lower city to the historical center, a medieval town surrounded by walls built in the 16th Century. Cobblestone streets flanked by old buildings and elegant shops lead to the city's main attractions: the old square (Piazza Vecchia), Palazzo della Ragione, the former town hall now a museum, the Colleoni chapel, a magnificent Renaissance building beautifully decorated, the Citadel square (Piazza della Cittadella), with the medieval tower and the Visconti Palace.
Tip: Bergamo is a popular spot for weekend excursions, so you better avoid Saturday and Sunday if you wish to beat the crowds.
How to plan a day trip to Bergamo
It's very easy to get from Milan to Bergamo as there are regular train connections. The journey takes about 50-55min, and there's a train every hour. Check the timetables and buy your tickets.
From the train station, you can reach Bergamo Alta – the old town – either by bus or by funicular. Once there, the best way to discover Bergamo is on foot.
5. Genoa: Stunning city on the sea
If you're keen to breathe the sea, don't miss an excursion to Genoa. Indeed, Genoa is an easy day trip from Milan to explore a lesser-known and beautiful city in northern Italy.
First of all, stroll in the picturesque narrow alleys (caruggi) near the harbor (be careful with your belongings, though). Then, take a tour of the Palazzi dei Rolli, the magnificent palaces showing the city's past splendors, and a UNESCO World Heritage Site. Finally, enjoy Boccadasse, the old fishermen's neighborhood with its typical colored houses nestled on a cove.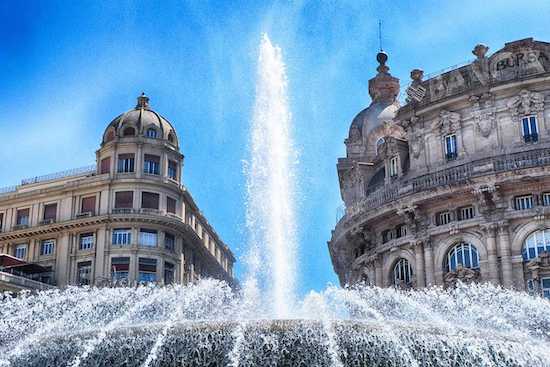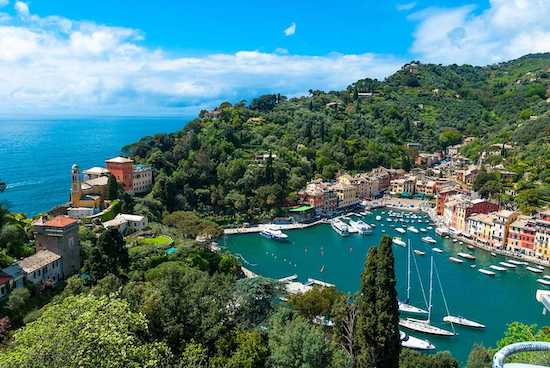 Don't miss tasting the local food specialties like focaccia (a flatbread baked in the oven), trenette or trofie with pesto sauce, or cima alla Genovese (veal meat filled with vegetables).
If you leave Milan early enough, you should head a little further along the coast to visit one of the charming seaside villages. Portofino, Santa Margherita Ligure, and Camogli are not far away.
Tip: Genoa offers many attractions for families, including the Aquarium (the largest in Europe), and the Città dei Bambini, an interactive museum for kids between 2 and 14. Since you'll have limited time, should you decide to visit the Genoa Aquarium, I suggest you buy your ticket in advance, with the option to choose your time slot.
How to plan a day trip to Genoa
It's easy to get to Genoa from Milan. Frequent trains connect Milano Centrale to Genoa (Intercity/Frecciabianca 1h 30min, Regional 1h 50min), and you can check the timetables and buy your tickets in advance.
In case you don't feel like visiting Genoa and the Italian Riviera on your own, a good option is the full-day guided tour to Genoa and Portofino. You'll discover some of the best sights of Genoa and enjoy a boat tour to Portofino and Santa Margherita Ligure. These two colorful towns are among the most beautiful on the Ligurian coast and very popular in summer.
If you decide to organize your own day trip to Genoa from Milan, there are a few guided tours worth looking at.
Guided tours and tickets: Genoa and the Italian Riviera
Pin for later!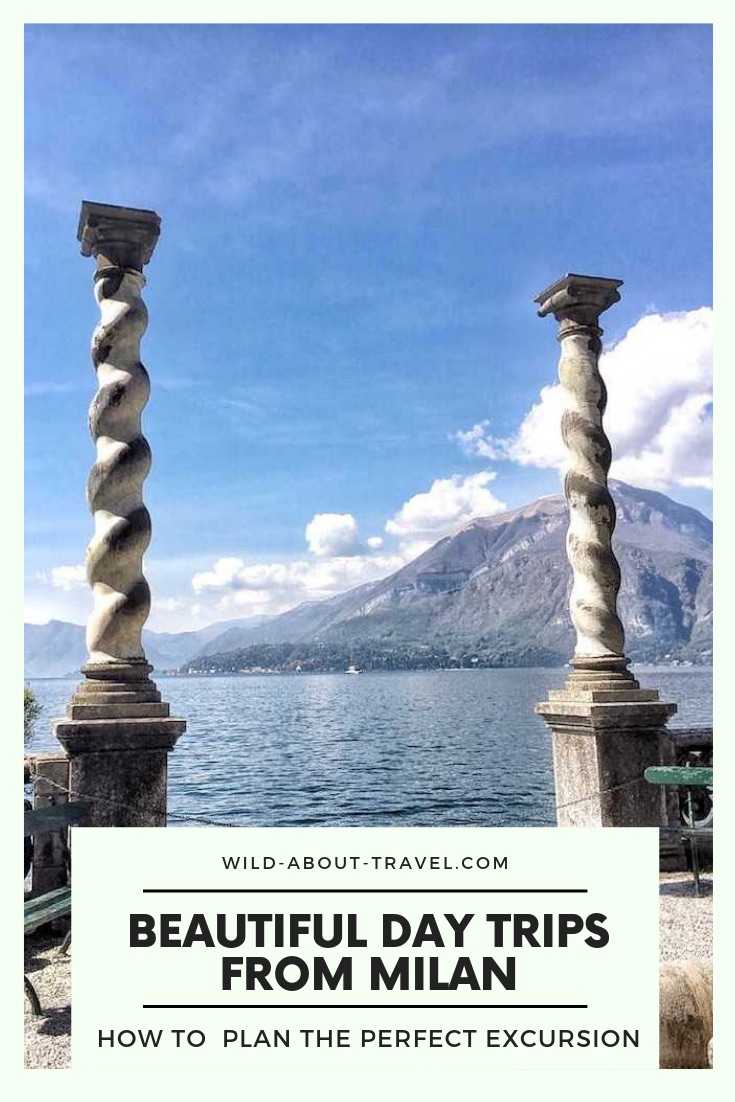 Disclaimer: This post contains affiliate links to carefully selected products and services. If you purchase any of them, I get a small commission at no extra cost to you.