Munich is perfect for a weekend getaway in Europe and easy to reach from all the main European cities. But how to spend 2 days in Munich and experience the best of the city? Find out what to do in Munich in 2 days, and build your perfect Munich itinerary.
Of course, the longer you stay, the more you can discover. However, chances are that you'll spend between 1 and 3 days in Munich, either during a weekend or as a leg of a more extended journey across Germany.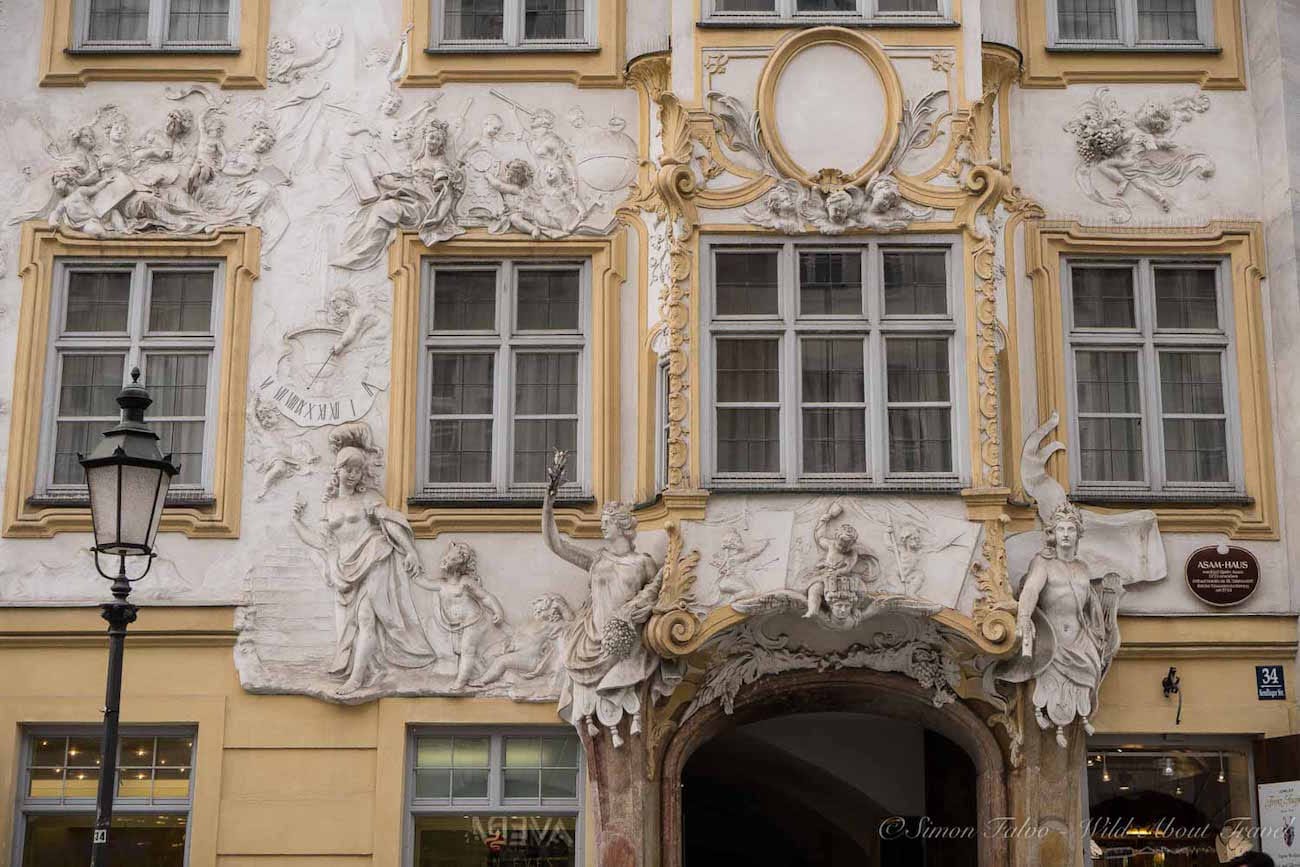 Coming from Berlin, where I've been several times, at first Munich looked very different, almost the opposite. Where Berlin is trendy, vibrant, and colored by the ubiquitous street art and graffiti, Munich is traditional, quieter, neat, and overall more classy.
Jump to the relevant section [Show]
Munich history in a nutshell
Historical documents allow us to trace back Munich's foundation to the mid-12th century. Its expansion started in 1175 when Munich was granted the status of a city and became fortified. Only a few years later, in 1180, Otto I Wittelsbach came to be Duke of Bavaria. It was the start of the ruling of the Wittelsbach Dynasty over Bavaria, which lasted until 1918.
In 1806, Munich became the capital of the Kingdom of Bavaria, proclaimed the year before. Thanks to the first three kings, and, most of all, Ludwig I, the city expanded. Those were the years of constructing many magnificent buildings and large boulevards.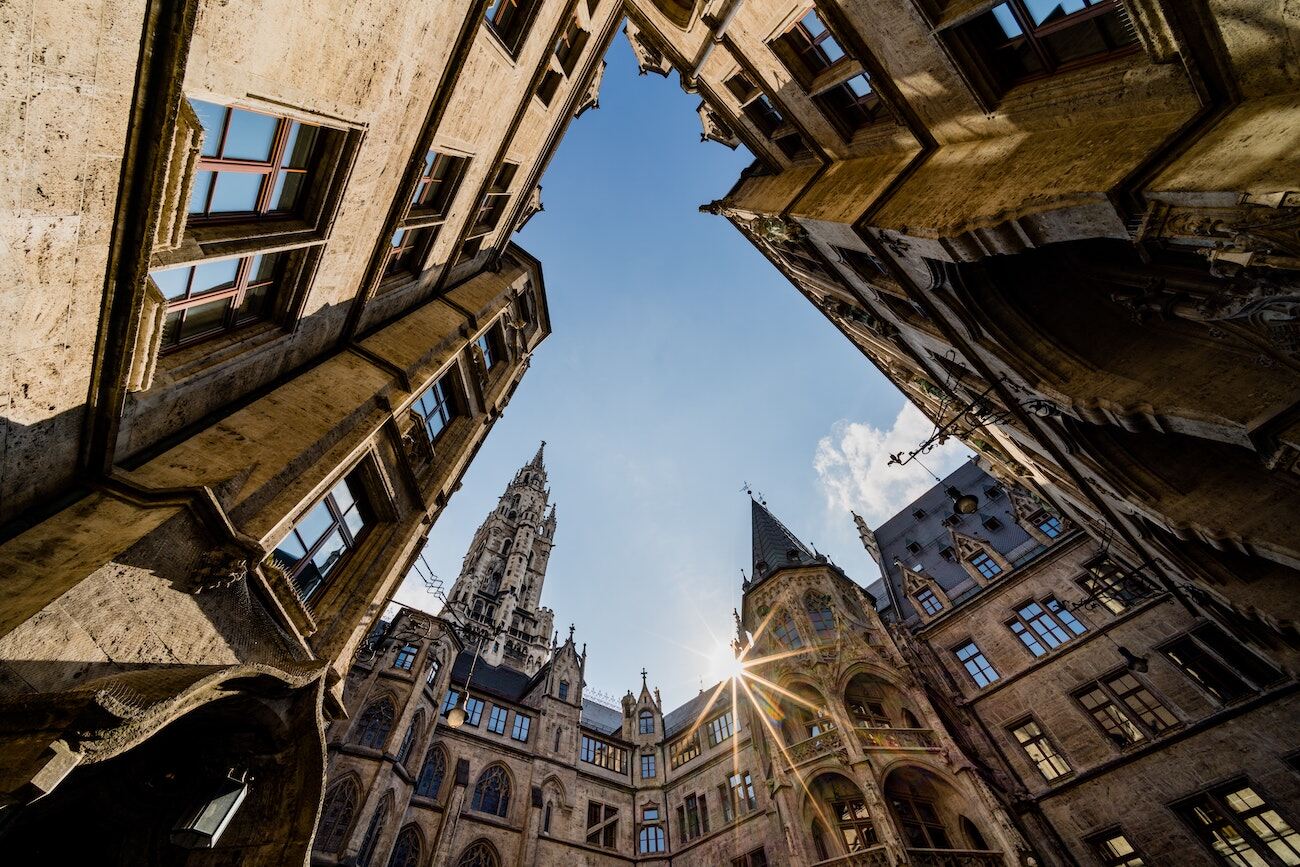 In 1923, Adolf Hitler and his followers staged a coup that failed. Ten years later, in 1933, the Nazi took power in Germany, and Munich became the headquarter of the Nazi Party. In November 1939, Munich was the stage of an attempt to eliminate Hitler, but the plan failed.
The heavy bombings of Munich during World War II destroyed about 90% of the historical center, which was mostly rebuilt as it was before the destruction. Indeed, you can feel the impact of the city's flourishing economy in the facades of the well-kept buildings and the affluence exuding from every detail.
Discover the best of Munich in 2 days
If you're planning a weekend break in Munich, or a vacation in Bavaria, you'll want to make the best of your time. Although a short time, 2 days in Munich are enough to visit the main attractions and explore the city.
However, since a couple of days are ending in a heartbeat, finding the best neighborhood when booking your accommodation in Munich is important. That's why I wrote a dedicated post on the Best Hotels in Munich by district.
Also, if you have time to spend 3 days in Munich, there are many easy and beautiful day trips from Munich to discover more of charming Bavaria.
Munich has a lot to offer. Read about the city's main attractions and what to do in Munich in 2 days. It will then be easy for you to start building up your 2 day Munich itinerary.
Take an introduction tour of Munich
Guided tours have become more and more popular for a reason. When you don't have much time, they're an excellent option to get a first glimpse at some of the most important attractions and landmarks. It also gives you an idea of which ones you want to revisit at your own pace. If you plan to discover Munich in 2 days, a tour is a great way to start.
A few Munich guided tours that are worth looking into:
the 3-hour bike tour, ideal for those liking active travel. A guide will introduce you to Munich landmarks and must-sees, telling you interesting stories and facts about the city.
the Munich Third Reich Tour is utterly interesting since you'll explore the city from a historical perspective. You'll learn about some of the darkest moments of modern human history and how Munich was reborn.
how about a guided Segway tour to discover the best of Munich while also having fun?
if you prefer walking (that would be me!), you might enjoy a small group walking tour with a guide introducing you to Munich's main highlights and lesser-known locations.
Marienplatz, the heart of the city
Like the Duomo and the Cathedral Square in Milan and other Europan cities, which kept their medieval city planning, Marienplatz is the heart of the city and its most famous spot. Its name derives from the Mariensäule, the column built in 1638 and dedicated to the Virgin Mary to celebrate the end of the occupation from Sweden.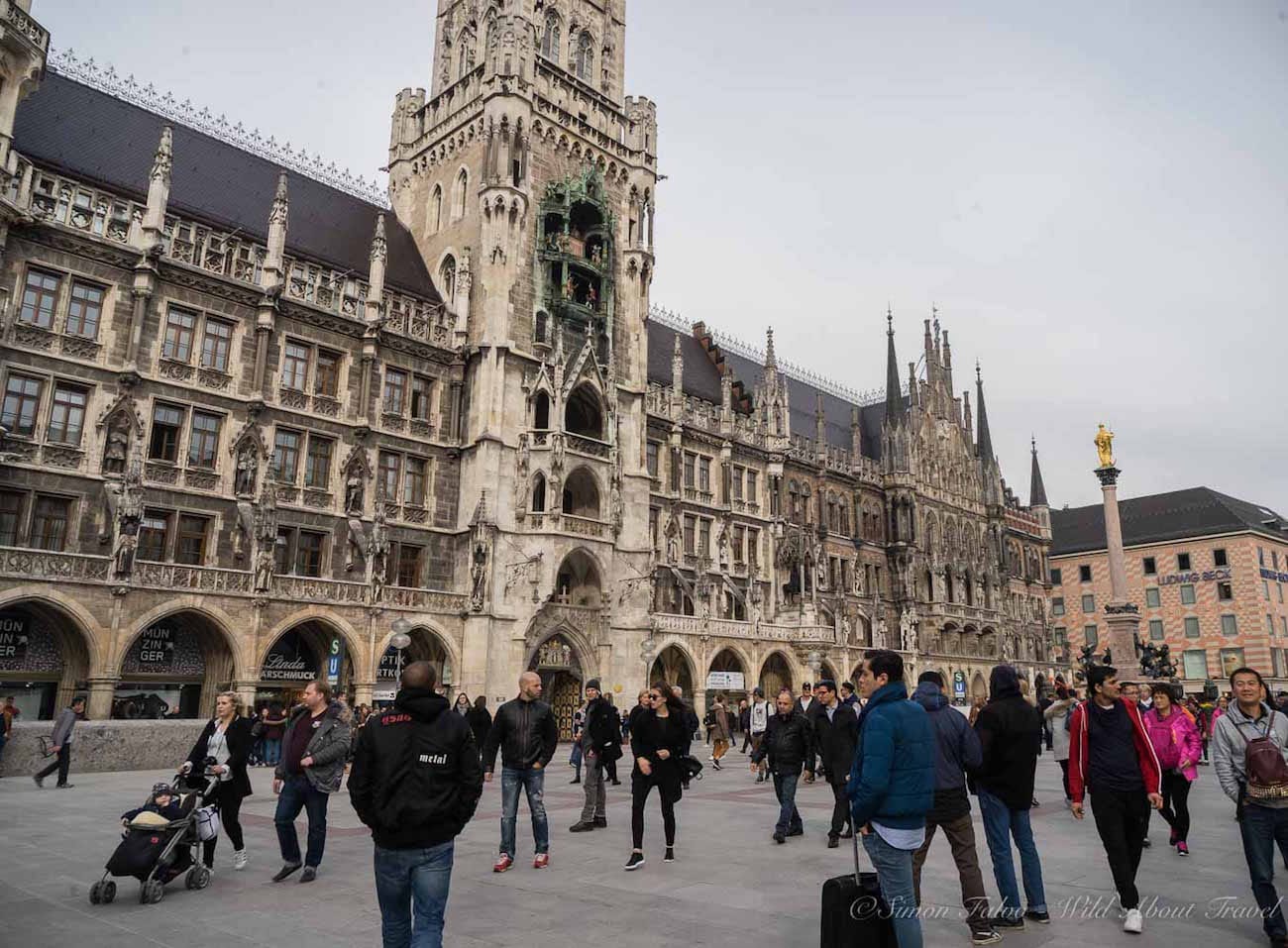 Dominated by the New City Hall (Neues Rathaus), the Glockenspiel (the carillon re-enacting stories of royal weddings, tournaments, and dances from the 16th Century), and the Old City Hall (Altes Rathaus), Marienplatz is always busy and a good place for people watching.
Visit the Munich Residenz, an imposing and eclectic Palace
Once the royal palace of the Bavarian monarchs, the Munich Residenz is a vast complex whose erection and development took over four Centuries. As a result, the Residenz assembles several styles: Renaissance, Baroque, Rococo and Neo-Classical, making it a rather interesting example of how art and architecture developed over time.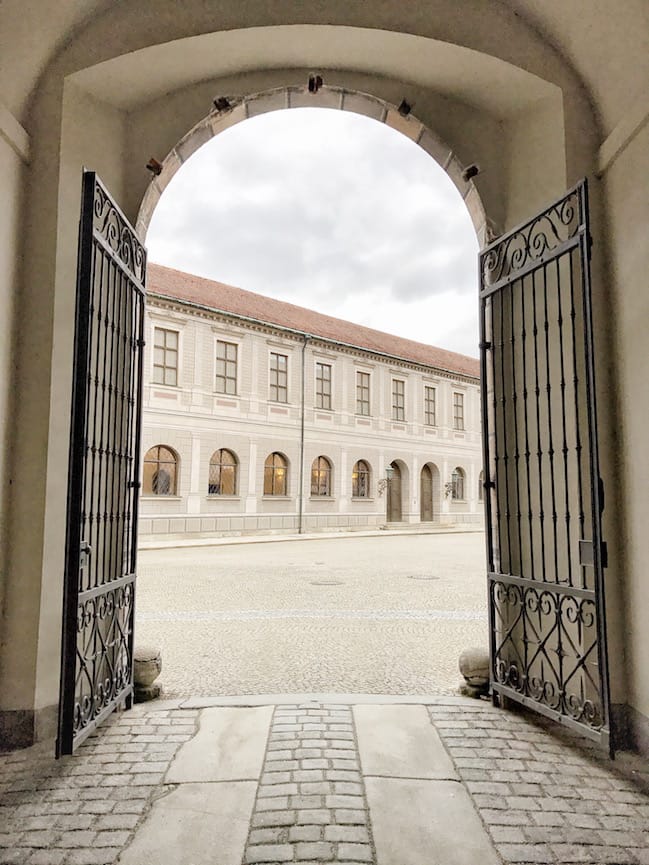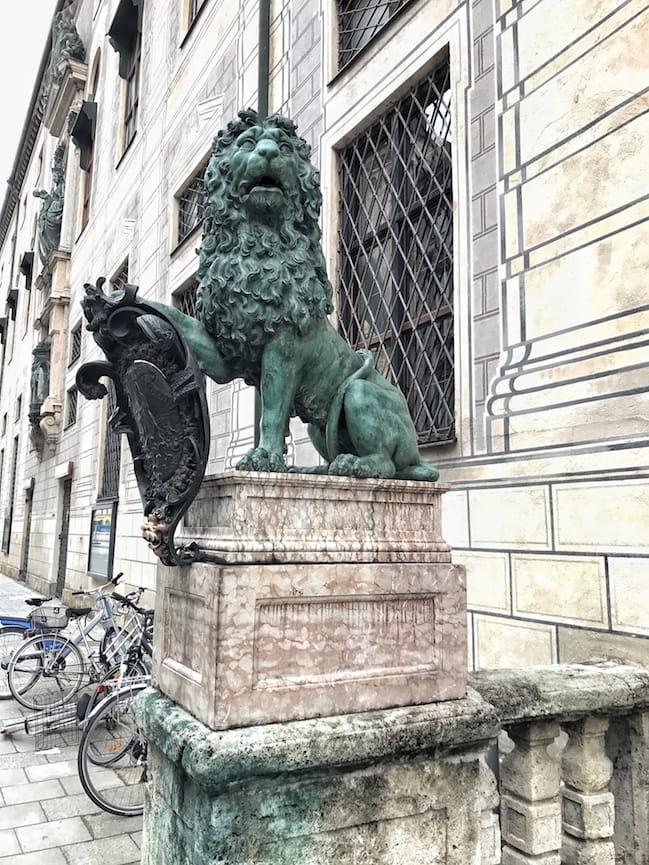 The palace is huge, and you can easily spend half a day visiting it or even a whole day. I was more interested in its architecture than in the Museum and inner rooms (coming from Italy, I've seen more palaces than I can even remember about). But if you have enough time, the Museum, the Treasury, and the Cuvilliés Theatre are undoubtedly worth a visit.
Tip: if you like classical music and happen to visit Munich on a Thursday or a Saturday, treat yourself to a concert in the Munich Residenz Hofkapelle, where Mozart also played.
Take a stroll at the Viktualienmarkt
Although I'm Italian and live in Milan, I'm not a fashion victim and don't particularly enjoy shopping. However, I love food markets. Whether it's the Boquerìa in Barcelona, Borough Market in London, or the farmers' markets in Myanmar, I never miss visiting at least one wherever I travel.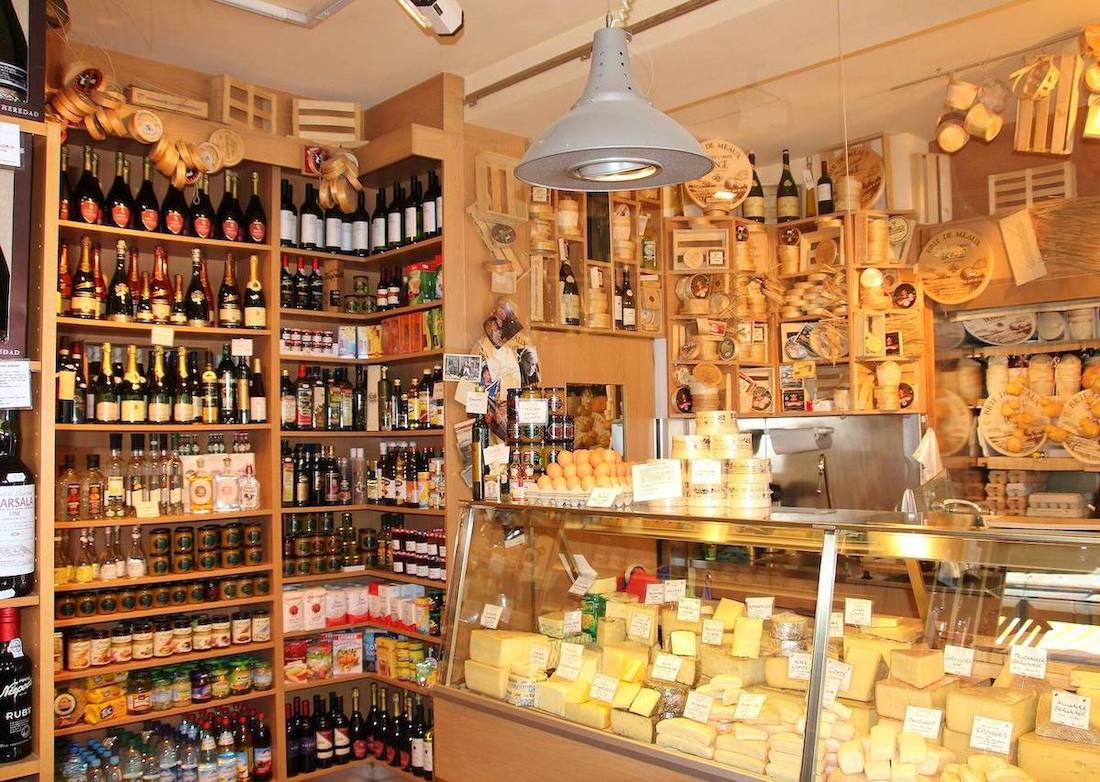 I'm drawn to the colors, and I marvel at foodstuffs I have never seen before and have no idea how to prepare them. Most of all, I like food markets because that's where I feel I'm getting in touch with the local culture.
Once a farmer's market, Viktualienmarkt has become a place for gourmets. You can buy any kind of delicatessen there, or have a bite in one of the small restaurants. The market is one of Munich's main tourist attractions. Still, you'll also spot locals wearing traditional Bavarian outfits or stumble upon a few people playing the typical music of the area.
Pop in one of the art Museums in Munich
I have friends who wince when they hear the word "Museum," but in Munich, you can choose between a wide array, and there's something for everyone. Which are the best museums in Munich? It's always hard to tell since it depends on multiple personal factors. However, there's one art museum in Munich you can't miss. Actually, it's a collection of galleries going under the name of "Pinakothek." If you love art, you should spare some time to visit at least one of the three main art galleries (Alte Pinakothek, Neue Pinakothek, Pinakothek der Moderne).
If you're only spending 2 days in Munich, you'll likely have time for just one museum. Eventually, I visited the Brandhorst Museum to feed my interest in contemporary art. It was an excellent choice, as I utterly enjoyed the architecture and the collection of more than 200 works by the American artist Cy Twombly, wonderfully displayed in large, airy rooms. Museums don't have to be boring, though. Therefore, if you're passionate about cars, a must-see in Munich is the futuristic BMW Museum.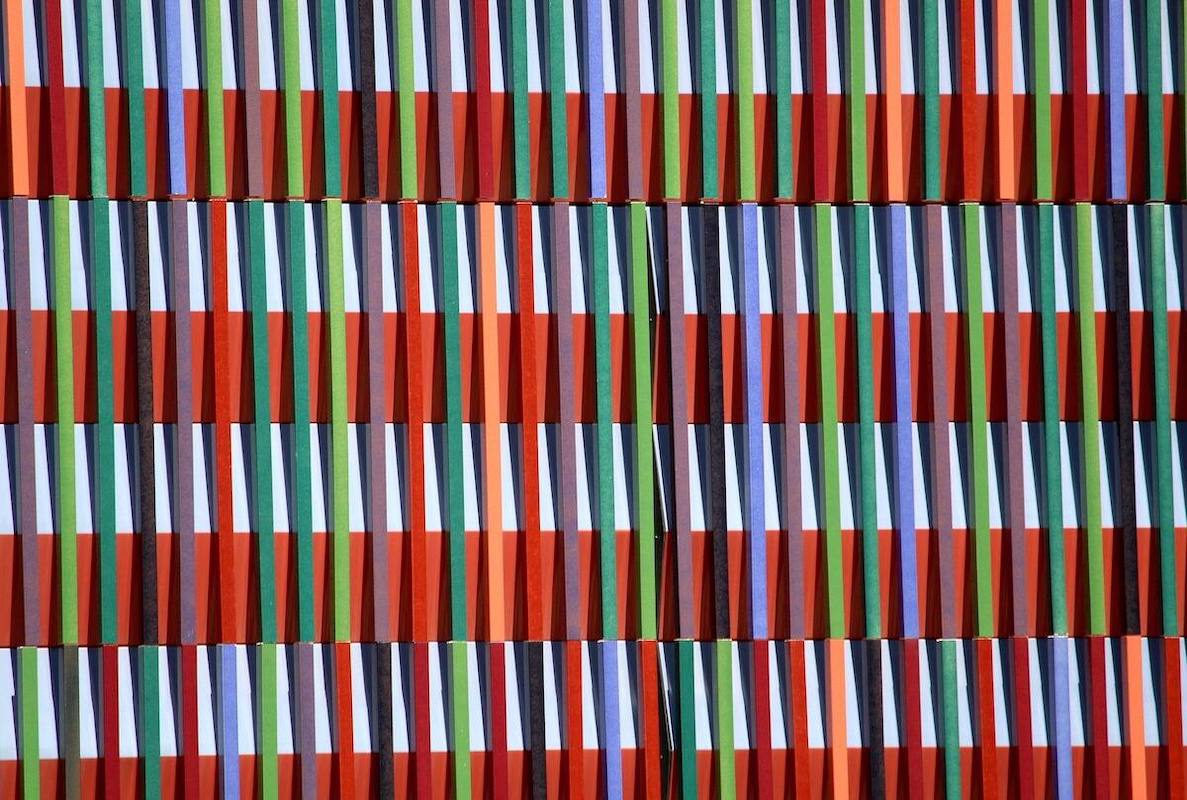 Chill out at the Englisher Garten
Nothing makes life good in a city like public parks. It's good at some point to be far from the traffic, the urban noise, and the crowded streets. The Englischer Garten is a beautiful spot to chill out, walk amid nature, have a picnic, or enjoy a bike ride.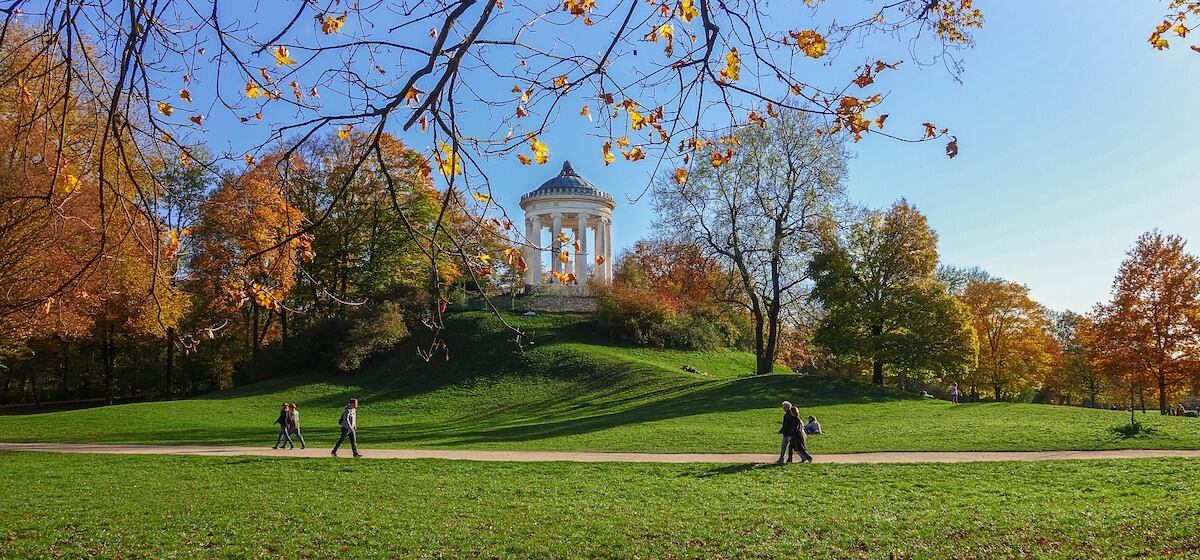 The park was created in the late 1700s and derived its name from the informal English garden style, which was popular at that time. It's a vast green oasis, and I was surprised to find out that not only it is one of the largest urban parks in Europe, but it is also larger than Central Park in NYC.
Discover the opulence of the Bavarian monarchy at the Nymphenburg Palace
Once the Summer residence of the Bavarian monarchs, the Nymphenburg Palace is one of the most visited spots in Munich, and I suspect this is partly related to King Ludwig II of Bavaria, who was born there in 1845.
Often referred to as "Mad King Ludwig", due to his eccentric behavior and tastes, Ludwig II of Bavaria is generally known for having built the Neuschwanstein Castle. Perched atop a steep rock, Neuschwanstein inspired Disney's Sleeping Beauty castle. The day trip from Munich to Neuschwanstein Castle is one of the most popular tours from the Bavaria capital. King Ludwig II of Bavaria epitomizes the Romantic spirit, which emphasized intense emotions and led to a revival of the Medieval age.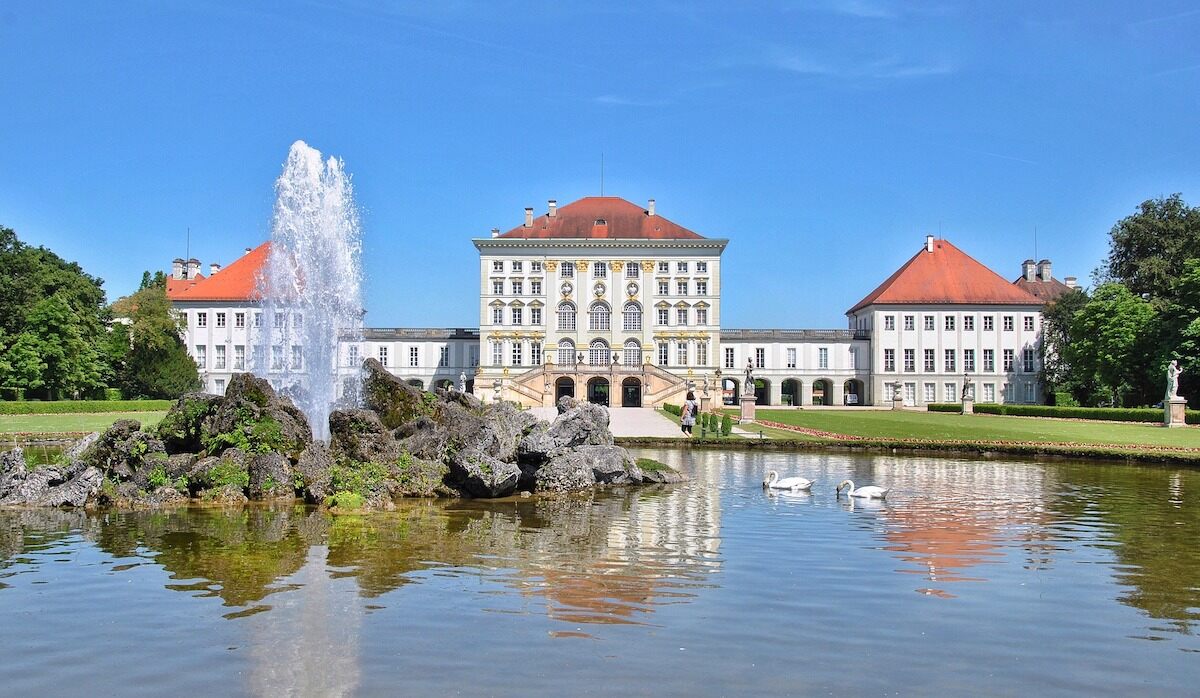 Like with the Munich Residenz, you can decide whether to focus on the external architecture, admiring the perfect proportions of the Palace and strolling in the manicured gardens, or also visit the 20 lavishly decorated rooms.
If you like classical music, you may want to attend an evening concert at the Nymphenburg Palace, where Mozart performed as a child.
Munich beer: have a dip into Munich brewery culture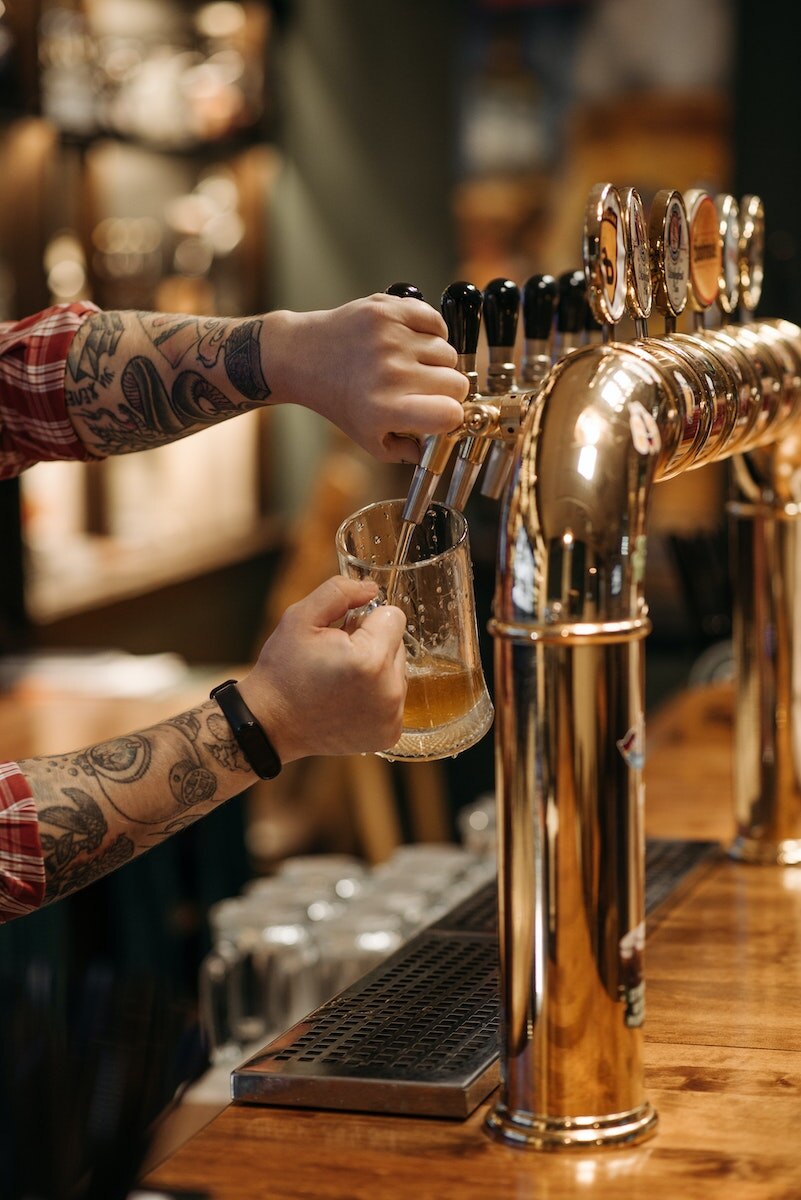 Did Germans invent beer?
Odd as it may sound, they didn't. Actually, beer is one of the oldest mild alcoholic beverages, already produced… 13,000 years ago! Nevertheless, Germany and beer are definitely a couple. And it's hard to think of Munich without evoking this delicious drink.
Obviously, you can have beer everywhere in Munich, and weather permitting, you should definitely visit and chill out at a Biergarten. But you can also have a fun night out, taking an evening tour to discover Bavarian beer and food culture and get to know new people.
*****
Start planning your trip!
Munich Practical information
Getting to Munich
Munich airport is one of the busiest airports in Europe, serving a vast number of international destinations (including low-cost European carriers).
Getting around
Munich is very tourist-friendly, and getting around on foot and by public transport is very easy. The public transport network in Munich covers a very large area, but you're unlikely to travel too far. The Inner-Munich 1-day ticket costs 8,80 euros (validity from validation until 6 am the following day). More information on Munich's public transport network and fares are here.
Another option is to buy the City Tour Card, for public transport and a range of discounts to visit the main attractions.
Where to stay in Munich
Two days in Munich is not a long time. Therefore, I suggest you stay in the city center near the subway to reach the main attractions easily.
Hotel MIO by AMANO is ideally located in the heart of Munich. The common areas are stylish, and the rooms are simple, modern, and comfortable.
Only a 5-minute walk to Marienplatz Square, Hotel Blauer Bock is set in a 400-year-old building and features warm decor with a Bavarian touch.
If you're looking for a unique stay, the Boutique Hotel Splendid-Dollmann is an excellent choice. The decor is classic and warm, and even the beautiful suites have affordable prices.
Need more options? To help you choose the best area to stay in Munich according to your interests and travel style, I wrote a dedicated article on where to stay in Munich and the best hotels by neighborhood.
Tip: If you plan to visit Munich during Oktoberfest or the Christmas Markets season, I suggest you book your accommodation long in advance.
Fun things to do in Munich
If you're keen to discover the city in a fun and alternative way, have a look at these unusual Munich tours.
And if you stay longer…
If you spend more than 2 days in Munich, you can take advantage of the city's geographic location, nearby many interesting attractions. There are plenty of day tours from Munich to choose from, and there's something for any taste. Hereunder, I mention the three most popular. However, there are many more, so I suggest you read my article on the best day trips from Munich.
Neuschwanstein & Linderhof Castles from Munich: the most popular excursion from Munich to discover the castles of Ludwig II, King of Bavaria: fairytale Neuschwanstein, and Versailles-inspired Linderhof. 
Day Trip from Munich to Salzburg by Train

: Salzburg is so beautiful that it deserves more than a day trip, but if you don't have much time, this tour will give you a taste of Mozart's hometown.

Dachau Concentration Camp Tour: Not your usual touristy visit, but a must if you want to know about one of the darkest periods of Europe in the 20th century. A full-day tour to Germany's first Nazi concentration camp

to remember and honor the victims of the Holocaust.
Pin for later!