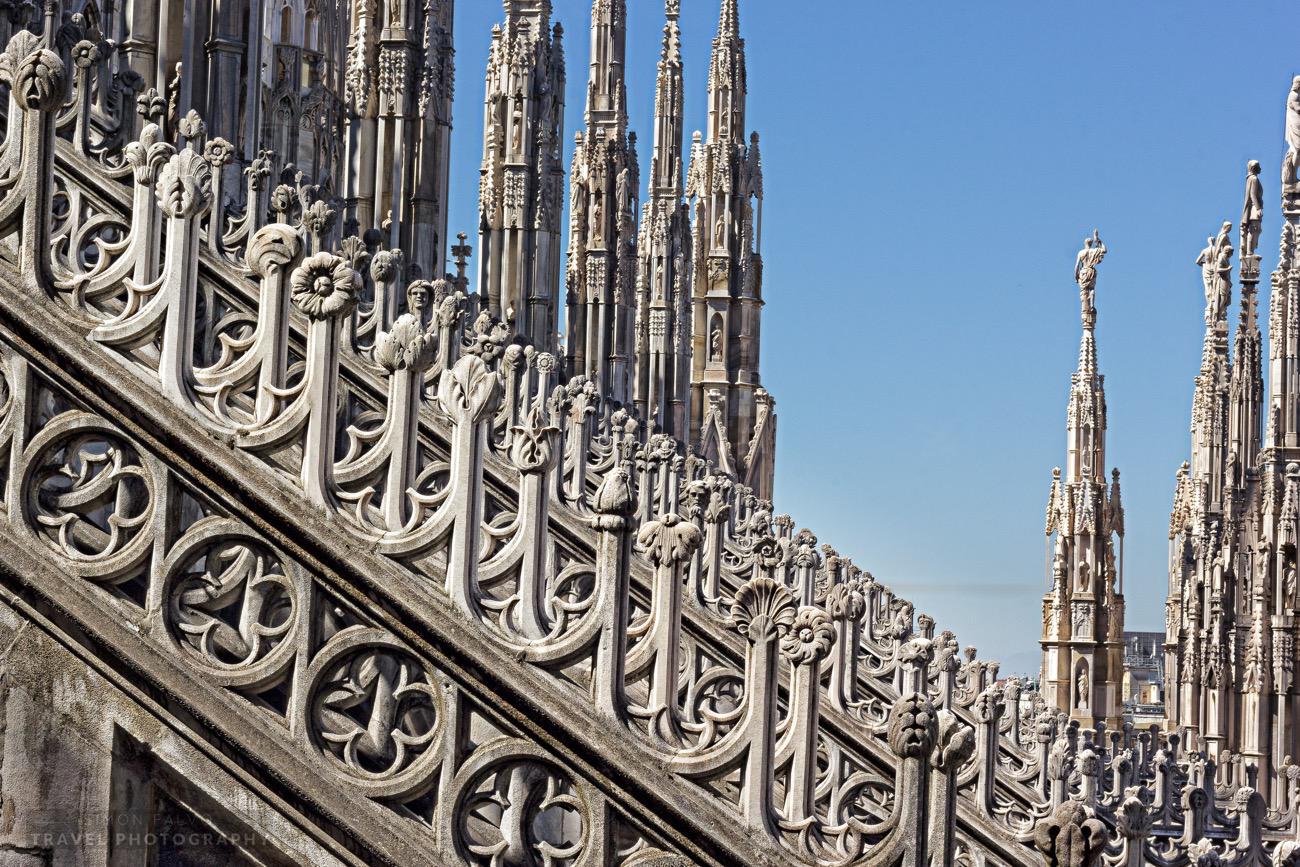 04 Oct

A Must Do in Milan: Walking on the Wonderful Duomo Rooftop

Although often overlooked (as is often the beautiful Lombardy region), Milan is well worth spending a few days. However, if you only have time for one thing, a must do in Milan is without doubt walking on the Duomo rooftop and visit the Cathedral, which is the most famous landmark of the city.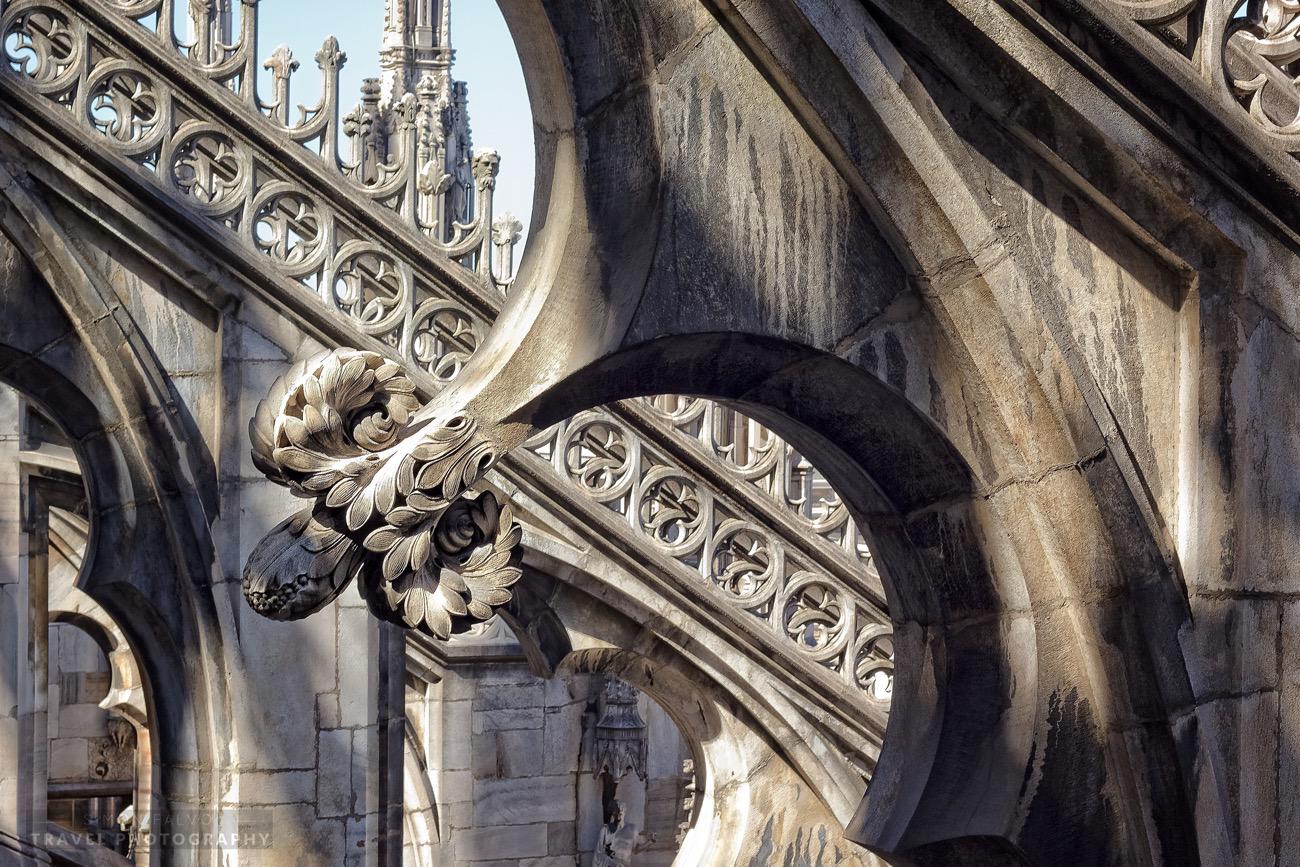 The construction started in the late 1300s and it took almost 600 years to complete what became a behemoth cathedral, the largest in Italy and the fourth largest in the world.
Mark Twain visited Milan in 1867 and later described his awe in front of the Duomo in Innocents abroad.
What a wonder it is! So grand, so solemn, so vast! And yet so delicate, so airy, so graceful! A very world of solid weight, and yet it seems in the soft moonlight only a fairy delusion of frost-work that might vanish with a breath! How sharply its pinnacled angles and its wilderness of spires were cut against the sky, and how richly their shadows fell upon its snowy roof! It was a vision!—a miracle!—an anthem sung in stone, a poem wrought in marble!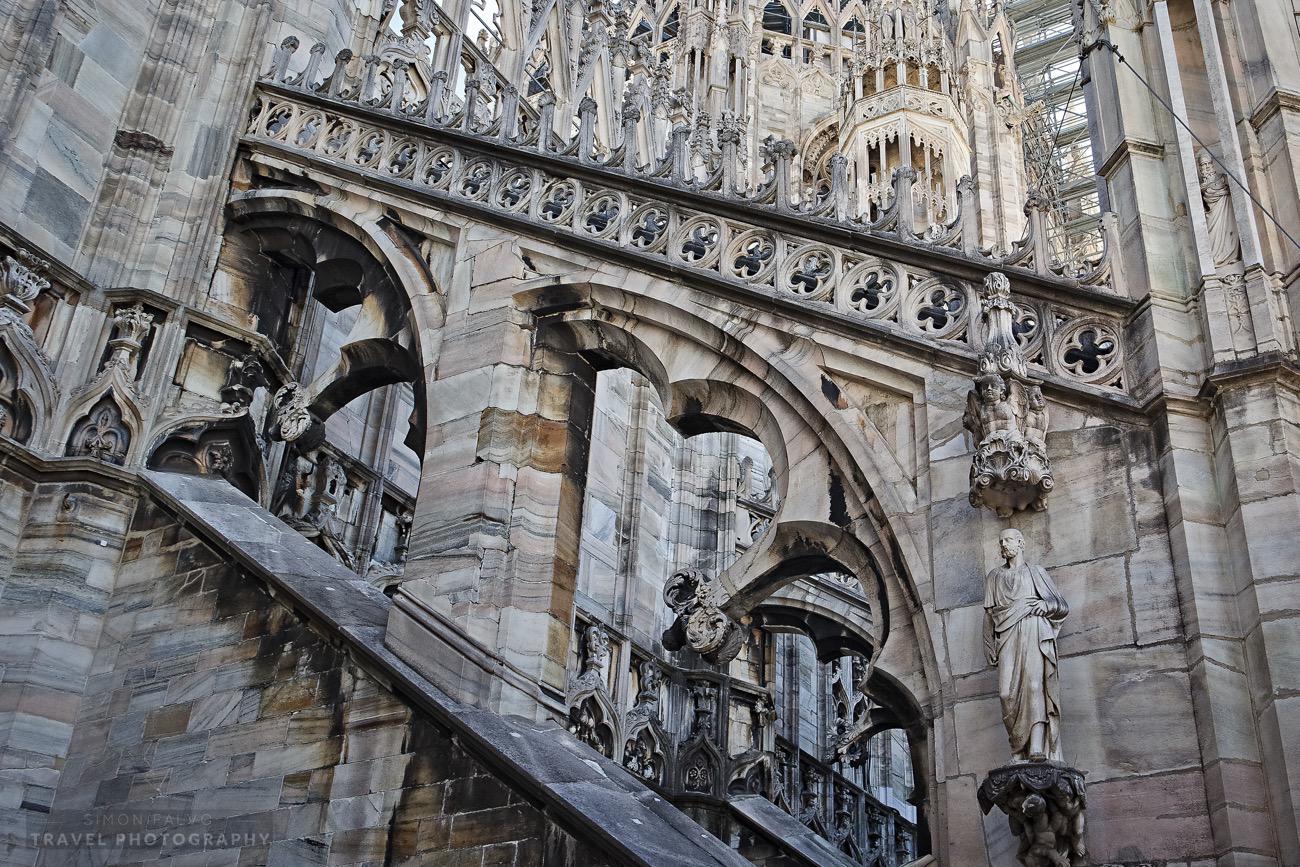 Living in Milan, I've seen the Duomo so many times I can't even count them. It doesn't matter. As I approach I always feel a tingle of excitement and amazement while I look at the forest of spires that seem to touch the sky. And the cathedral is so rich in decorations that I can always spot a new detail I had missed before.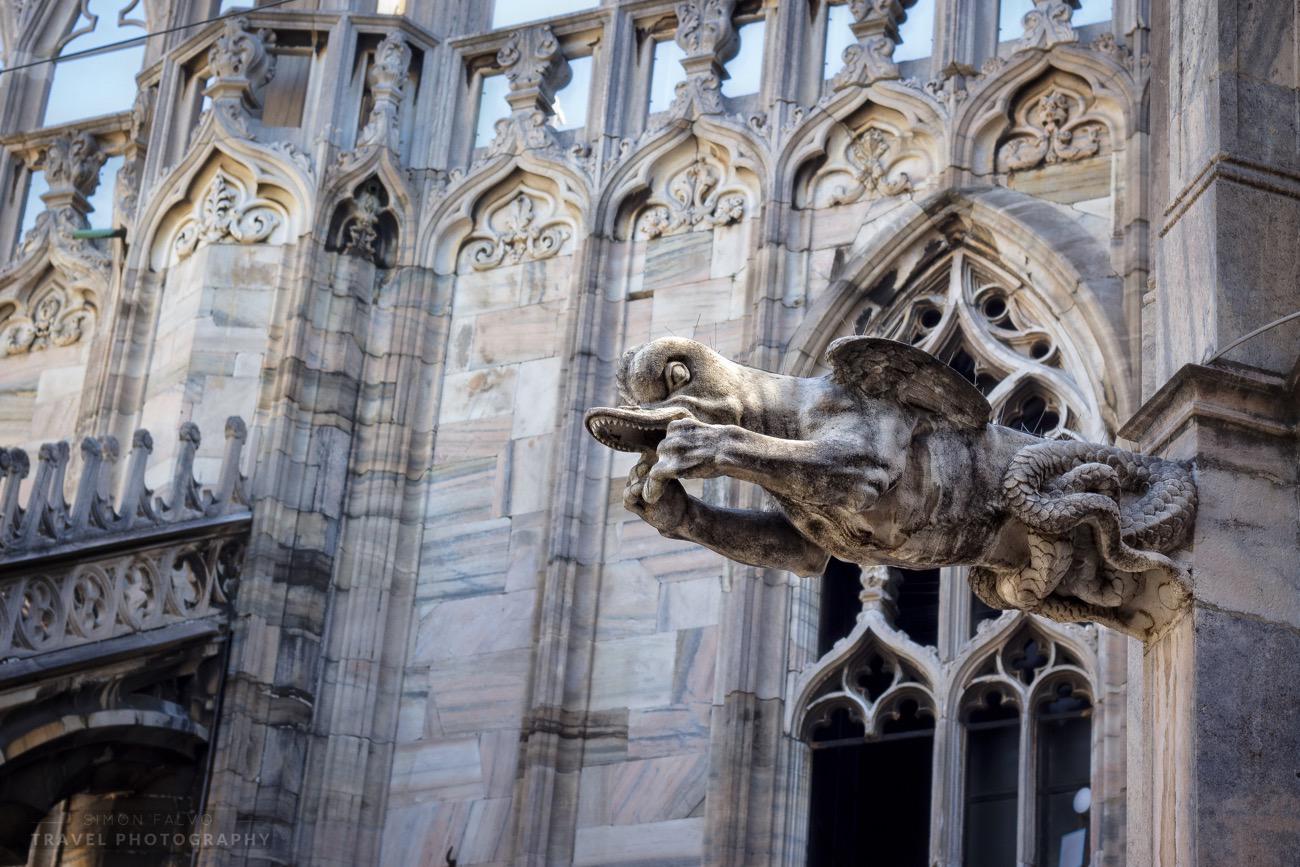 Some people find the interior of the Milan Cathedral too dark (I like it a lot, though), and the exterior with its light marble and soft shades of pink, orange, and blue, surely makes a contrast.
Walk on Milan Duomo rooftop for a close encounter with spires, statues, carvings, and gargoyles.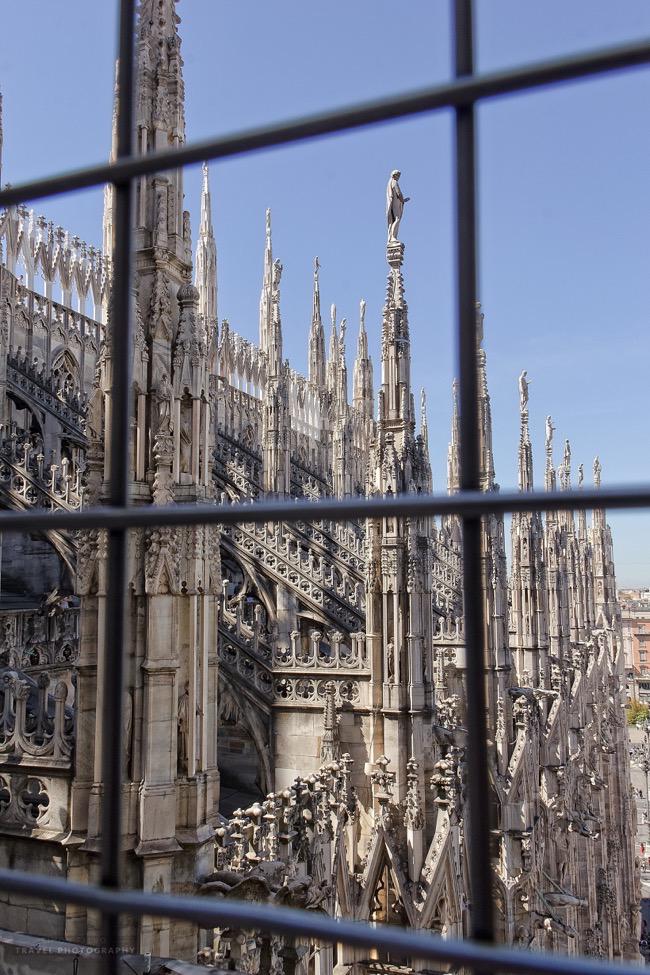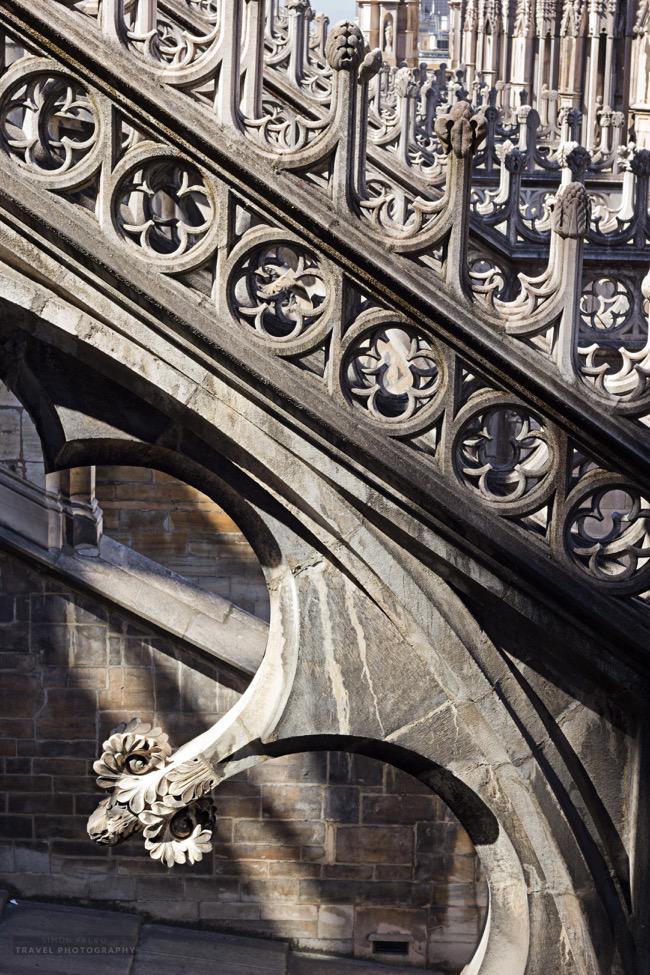 Walking on the Cathedral rooftop is exhilarating, and lets you see many things from a different perspective. It's a fascinating mix of close encounters with the beautiful carvings and statues and views of the square and Milan skyline from above.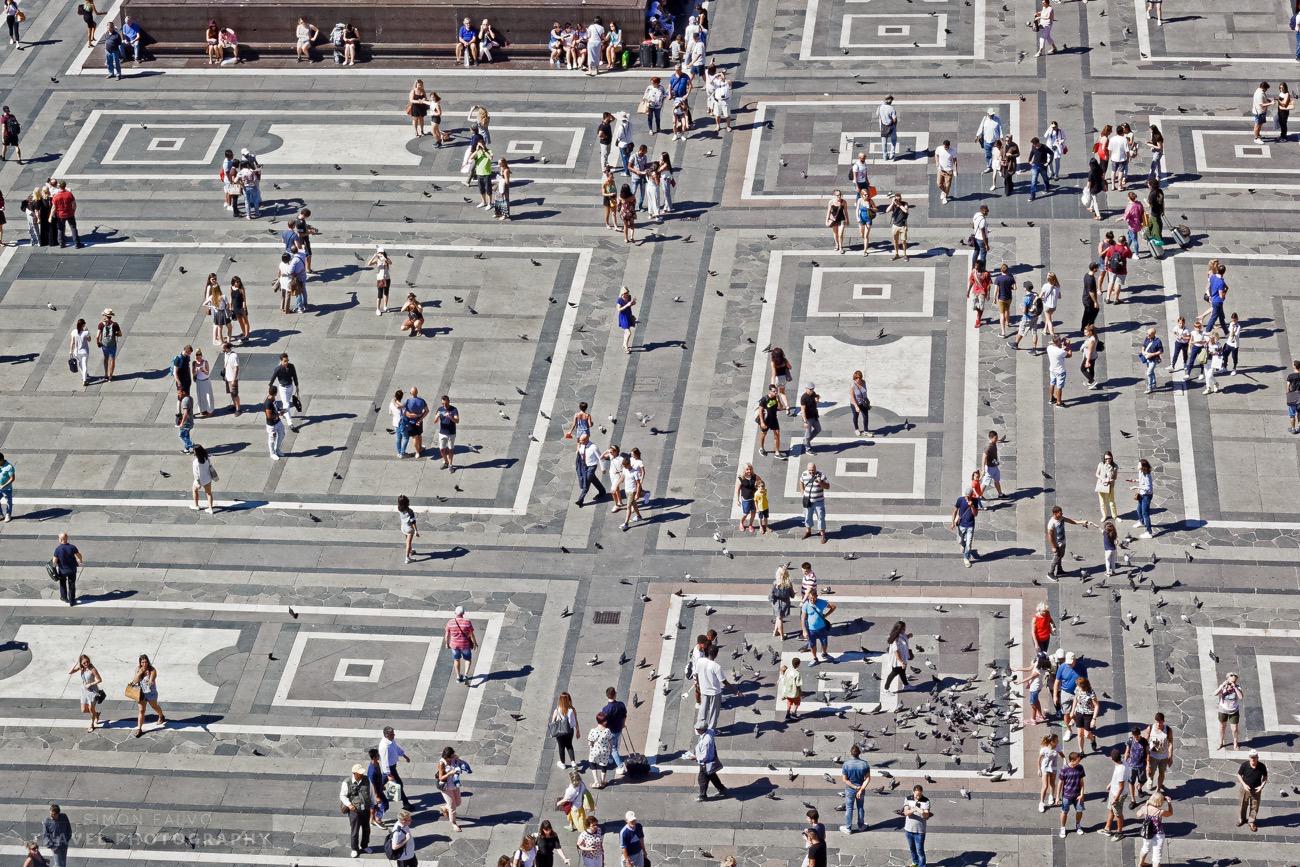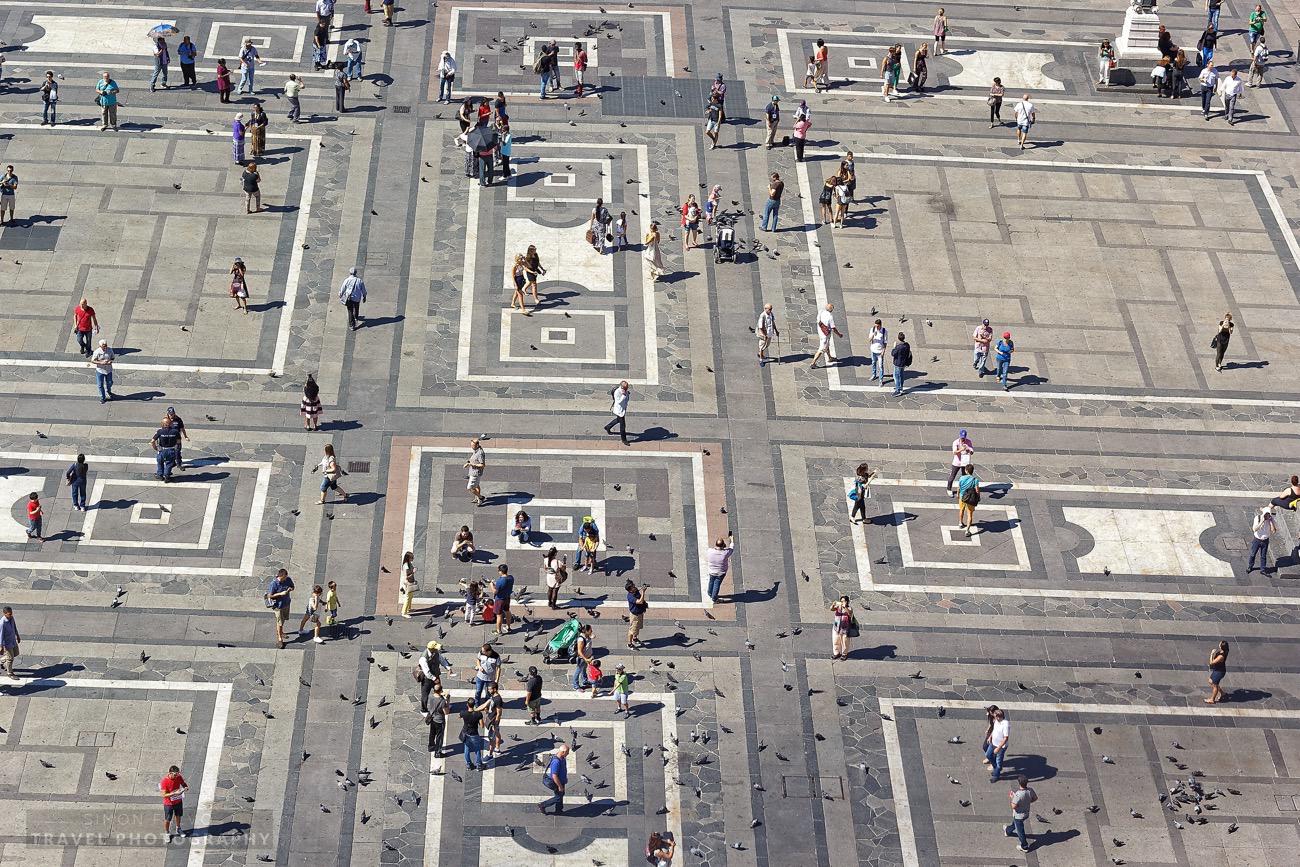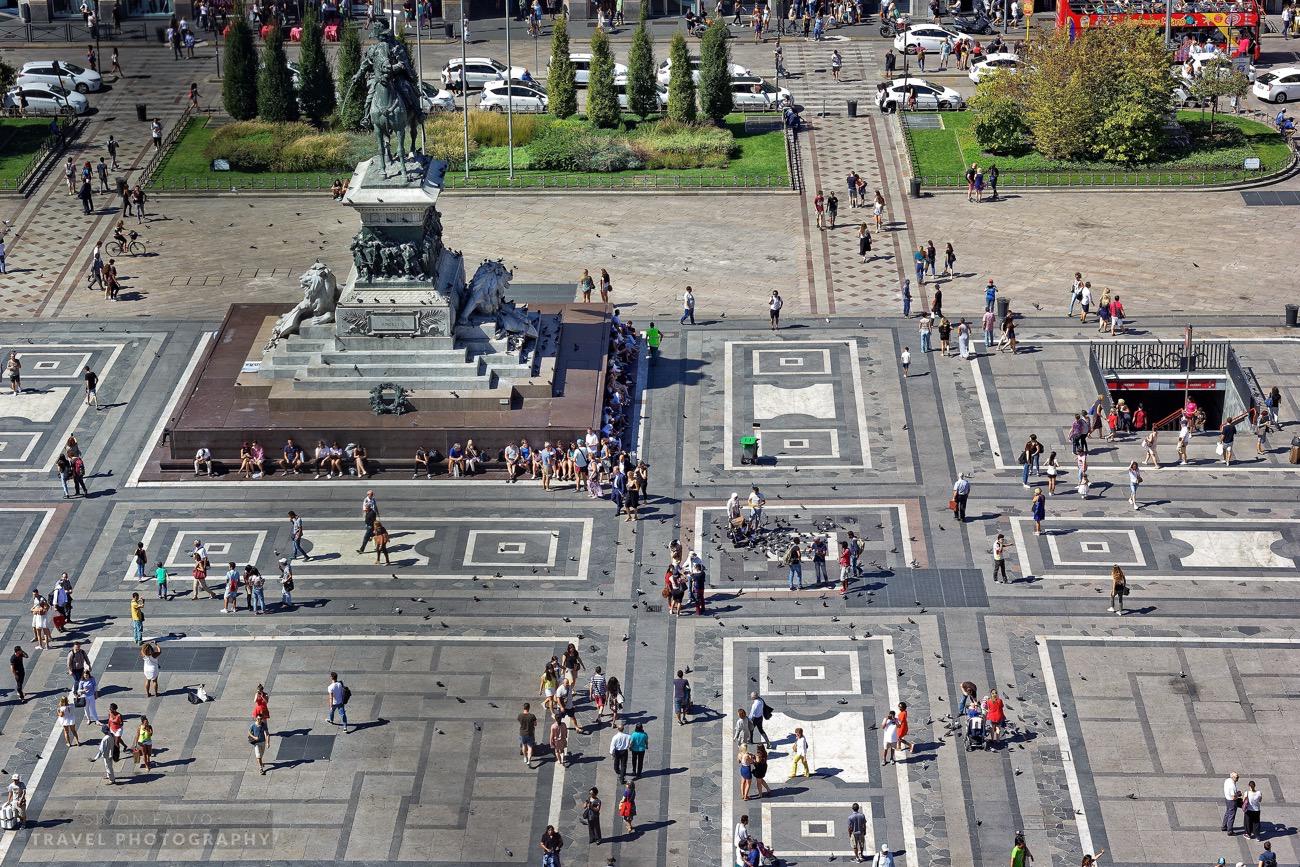 The bird-eyes view lets you see the design of the pavement, where people look like small ants walking around. Most are tourists, roaming at a slow pace, stopping to take pictures, waiting for the pigeons to fly. If you look a little longer, though, you'll spot the locals: business people walking fast, barely looking at the beauty surrounding them.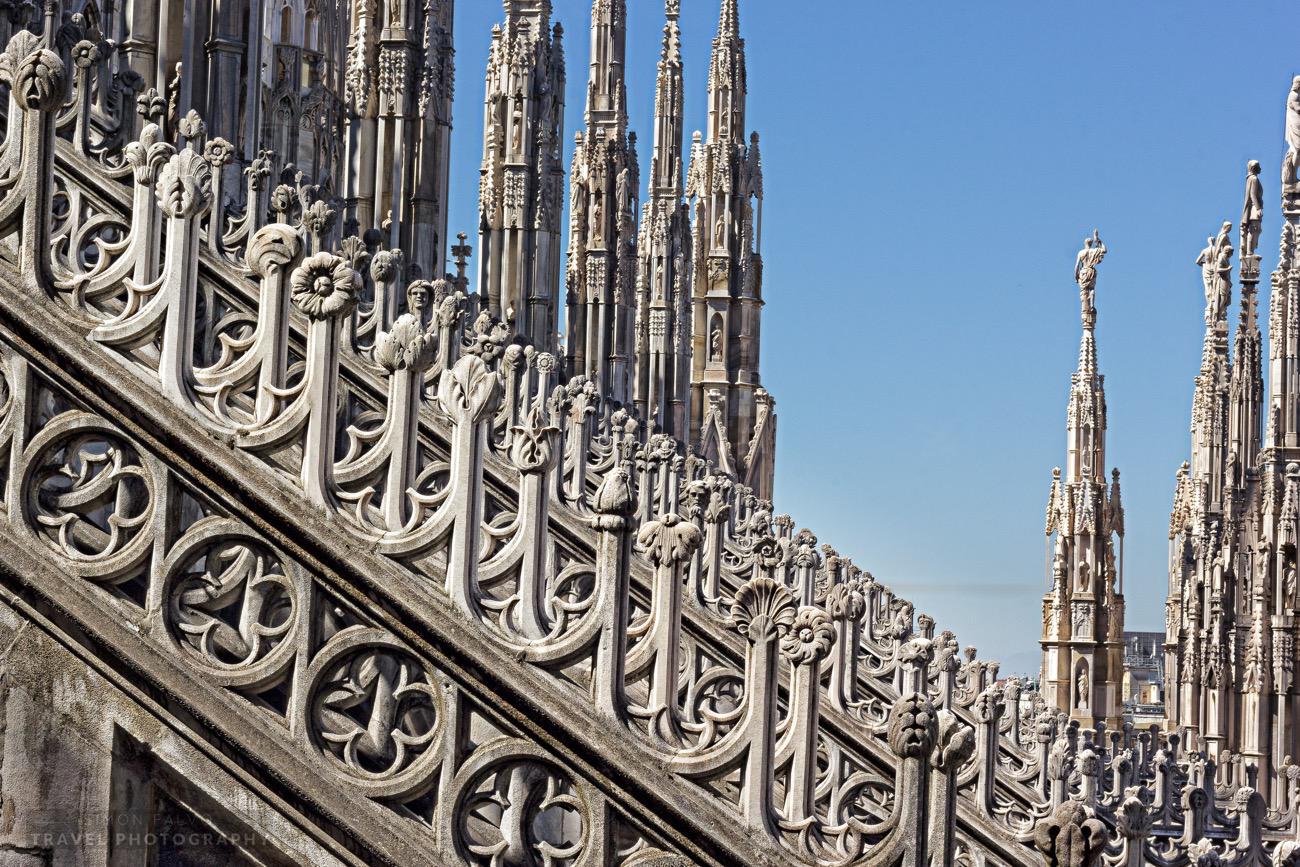 So yes, a must do in Milan is visiting the Duomo and having a walk on the terraces,
better a little before sunset, when the marble gets shaded in orange and pink. You haven't seen the fashion capital without going to its most famous landmark.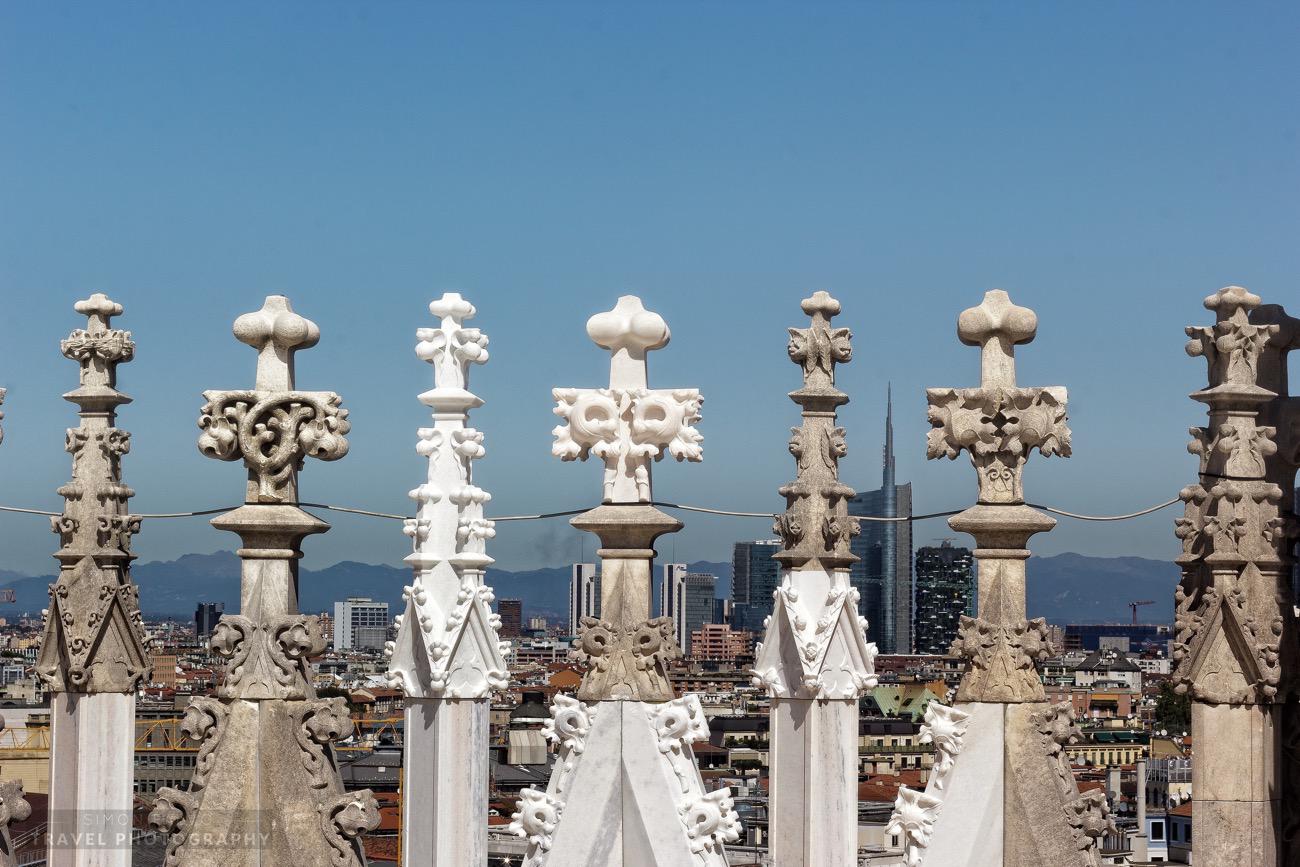 Practical information to visit the Milan Duomo Terraces:
Opening hours: Daily 9.00 am -7.00 pm
Price: € 9,00 – € 4,50* (on foot) / €13,00 – € 7,00* (by lift) / * = reduced price for children 6-12 years.
Tip: To avoid the usually long queues, you can buy your ticket to visit Milan Duomo in advance, with a small surcharge.
More information on the Official Duomo di Milano website.
And if you have more time to spend in Milan, and wish to explore an unusual area, I suggest you a tour of Distretto Isola.